Spin Kitty Cat Exerciser Tree with Wheel
Sku:

TTAL5325S

Vendor: Talis Us
Excercises both body and mind, helps keep cats physically 

active and reduces boredom. Two in one cat tree and wheel 

will keep cats entertained for hours. Sturdy wood structure 

with sisal scratching posts. 20" diameter wheel lines with 

sisal and carpet on both the interior and exterior provide 

a secure grip for running and fun area for scratching. 

Removable plush resting pads. Packaging: white box with 

color stickers.
View full details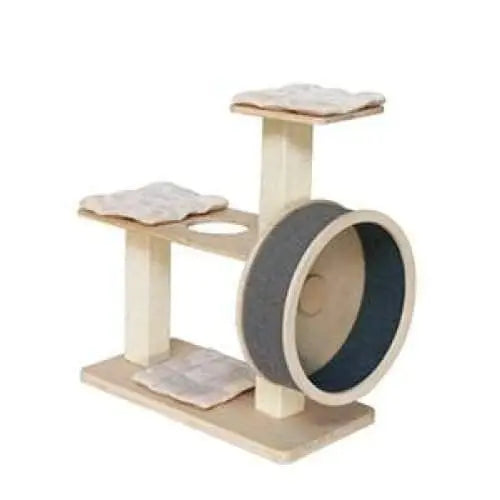 Spin Kitty Cat Exerciser Tree with Wheel