Talis 61" Large Bird Cage with Roof and Lockable Casters Stainless Steel BirdCage for Parrots,
Sku:

TTAL2591S

Vendor: Talis Us Bird
Bird Cage

SPACIOUS HOME FOR YOUR BIRDS: This birdcage is designed to give your feathered pets space to fly and move around without being restricted. It has a 20" x 21" x 42" living area that promotes a happier mood and improved well-being for your birds. And you'll also have peace of mind knowing your pets are comfortable.

STURDY AND LONG-LASTING: Talis large bird cage is designed to offer exceptional durability through years of use. It features a non-toxic powder-coated finish that gives it excellent rust resistance. 4 swiveling lockable casters allow you to easily move the cage while still providing excellent stability.

METAL PERCHES FOR OPTIMUM REST: Our bird's cage features 4 metal perches that offer plenty of room for your birds to rest, scratch their paws, and provide space for play. It is an ideal home for any bird species including sun conure, cockatiel, canary, finches, budgerigar, parakeets, parrots, pigeons, and more.

LOW MAINTENANCE: The practical design of this cage makes cleaning and caring for your bird's home effortless. The bottom tray is removable, which makes cleaning out bird droppings easy. The cage also features 2 lockable feeding doors and plastic feeders that make it easy to add food and water for your pets.

IDEAL FOR INDOOR & OUTDOOR SPACES: The top of this 61" cage is shaped like a roof, and will do a great job of protecting birds from harsh outdoor weather. If you are not completely satisfied with our spacious cage for birds, let us know and we will do our best to make it right. Click Add to Cart now with the confidence of a satisfaction guarantee.

 

FUNCTIONAL AND SPACIOUS BIRDCAGE

A Great Home For Your Feathered Pets 

Our bird cage is designed to keep your birds happy and protected at all times. Its unique design provides a comfortable home for a variety of bird species including parrots, parakeets, green-cheek conures, pigeons, and other small birds. The cage has ample room for your pet birdies to play, move and fly around, and the 4 perches make it a more practical living area for birds. A beautiful powder-coated finish gives the cage an attractive look that is sure to complement any indoor or outdoor space.

Easy Maintenance

This large birdcage provides outstanding durability for both indoor and outdoor use. It is made of robust steel with a non-toxic rust-proof finish and features a removable roof and floor to give you unrestricted access and make cleaning a breeze. The cage's 2 feeder doors also offer easy access to the birds and make feeding time an equally trouble-free process. The doors are lockable to help prevent escape and ensures bird safety at all times.

More reasons to love the Talis large bird cage:

Removable sliding tray bottom for easy cleaning
Has plenty of room making it ideal for all small bird species
A non-toxic powder-coated finish provides excellent rust resistance
Made of a sturdy high-quality steel frame with 4 casters for easy movement
Two feeder doors for easy access and plastic feeding cups to minimize spills

Get this large bird cage and give your featured friends a nice and cozy home.
View full details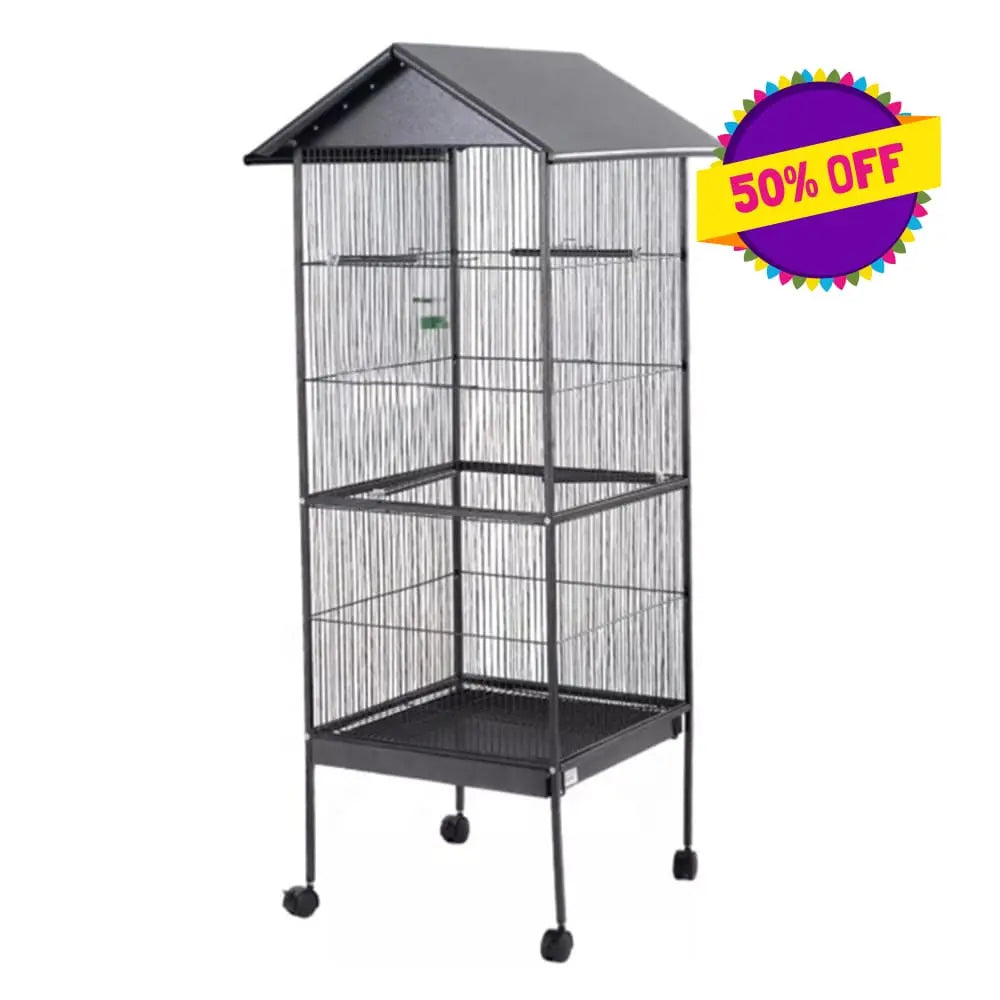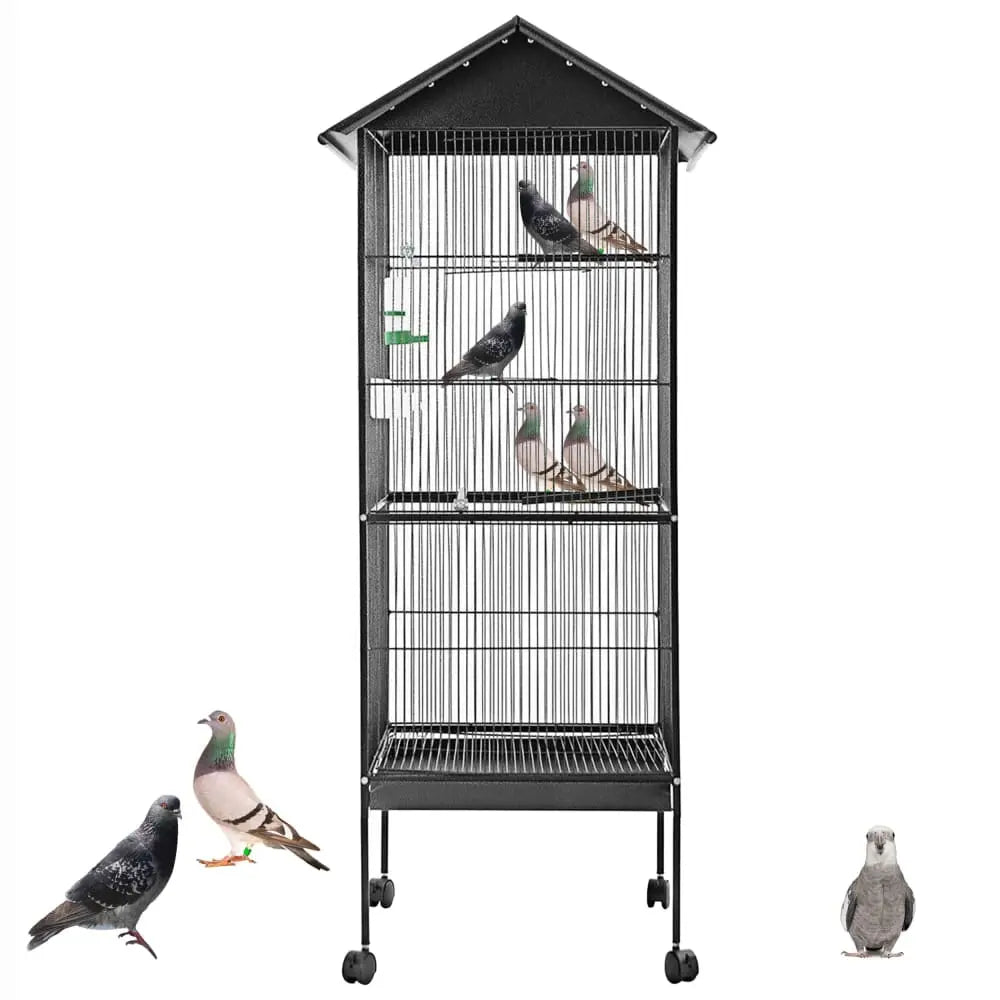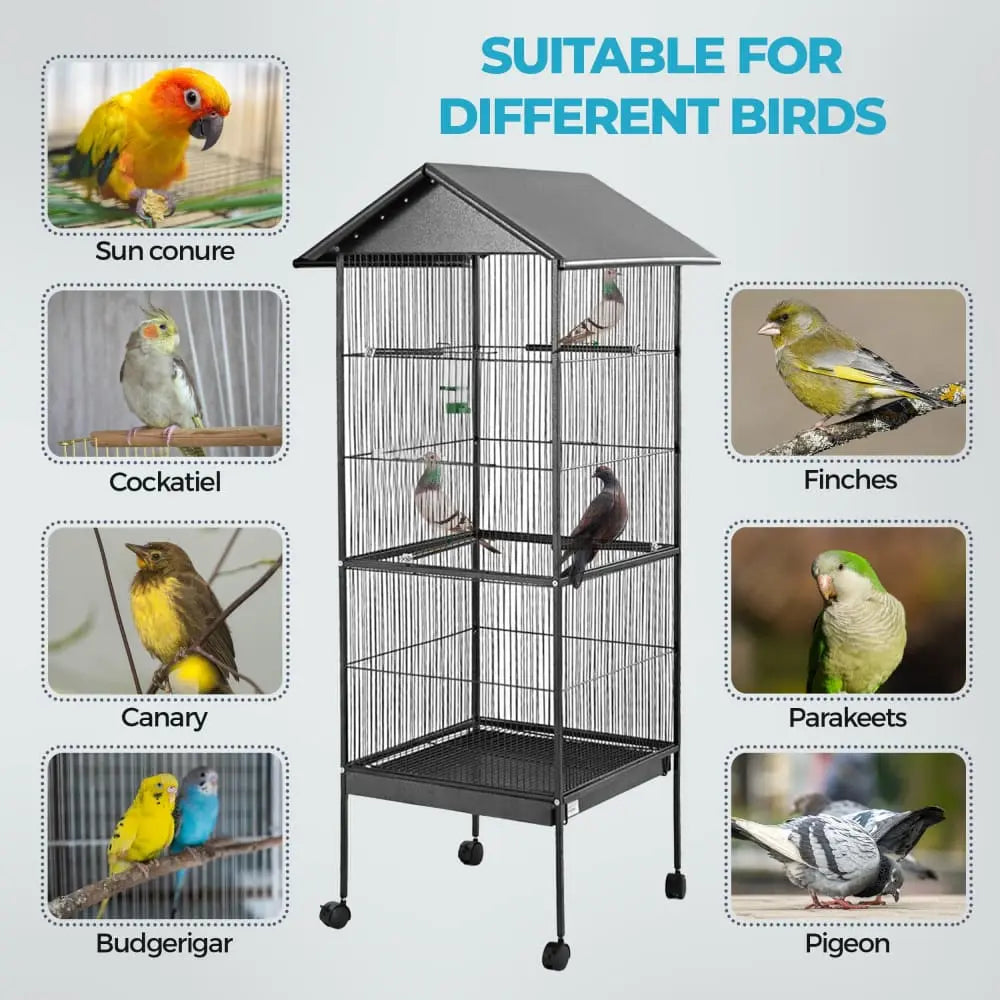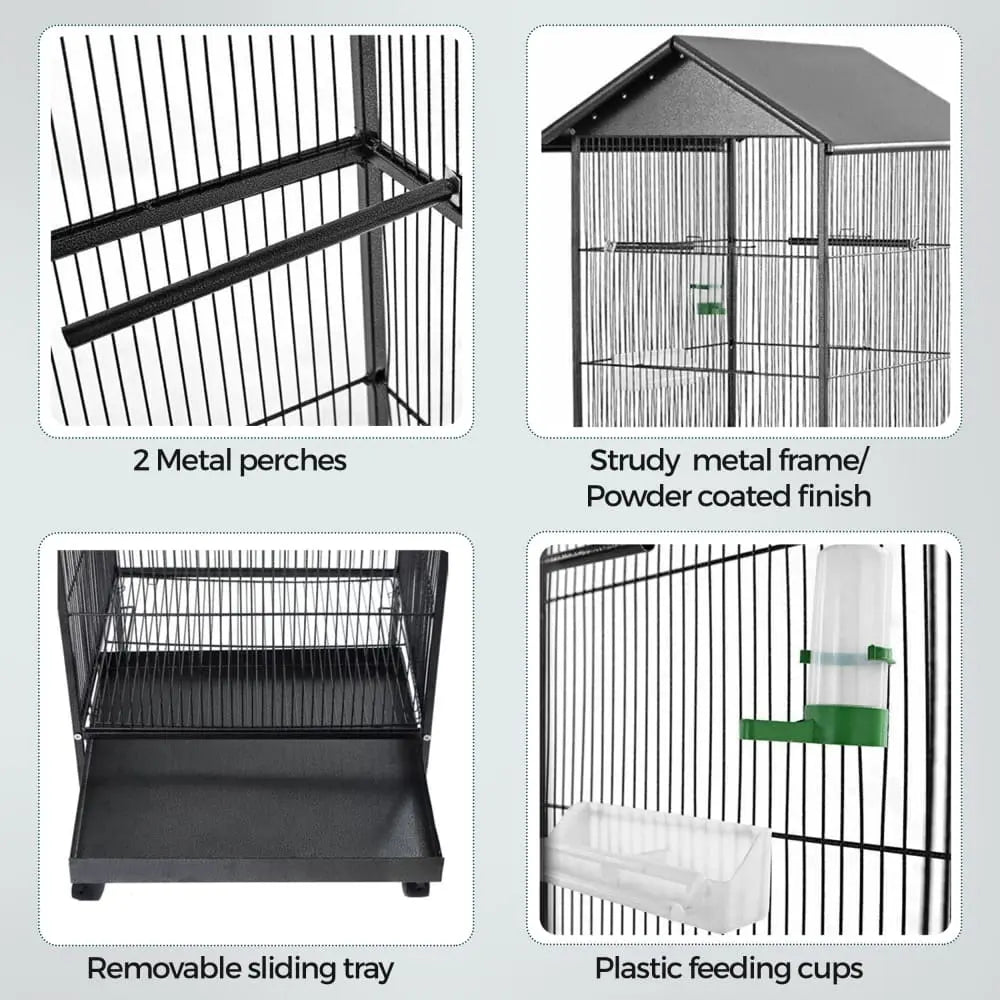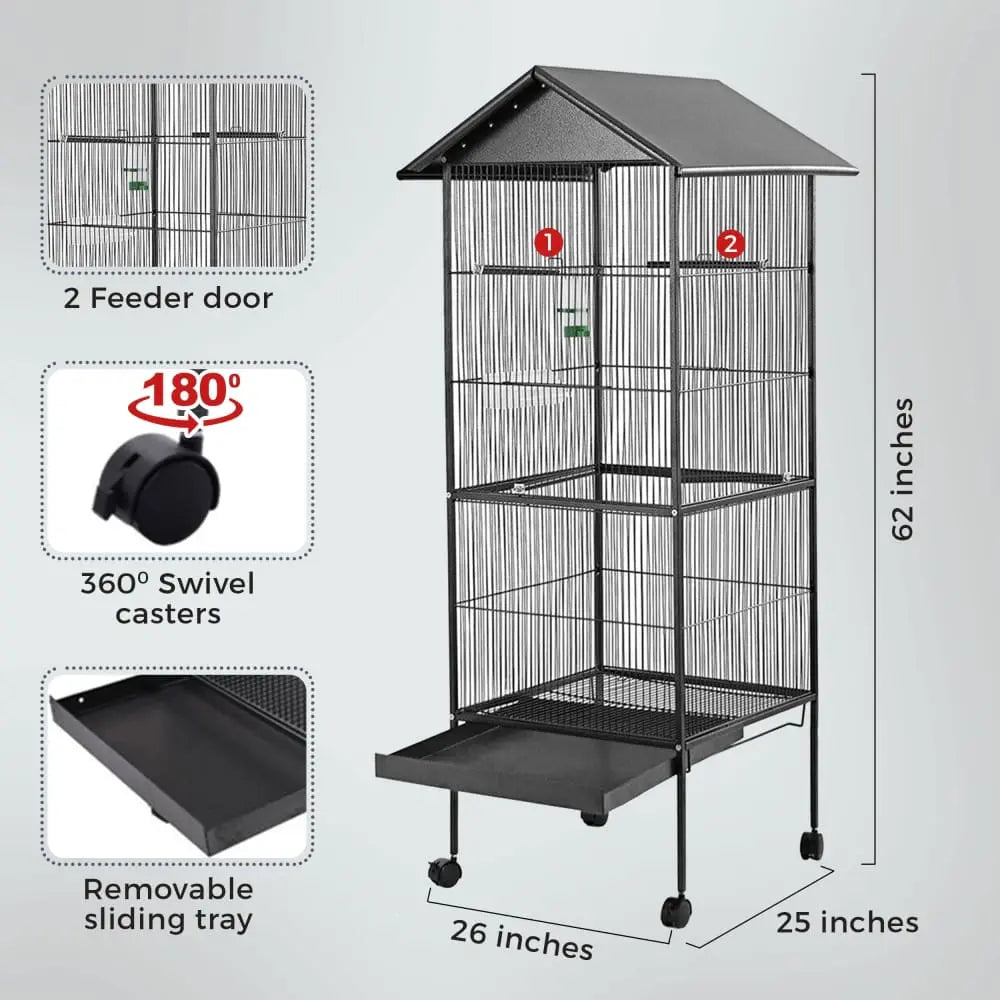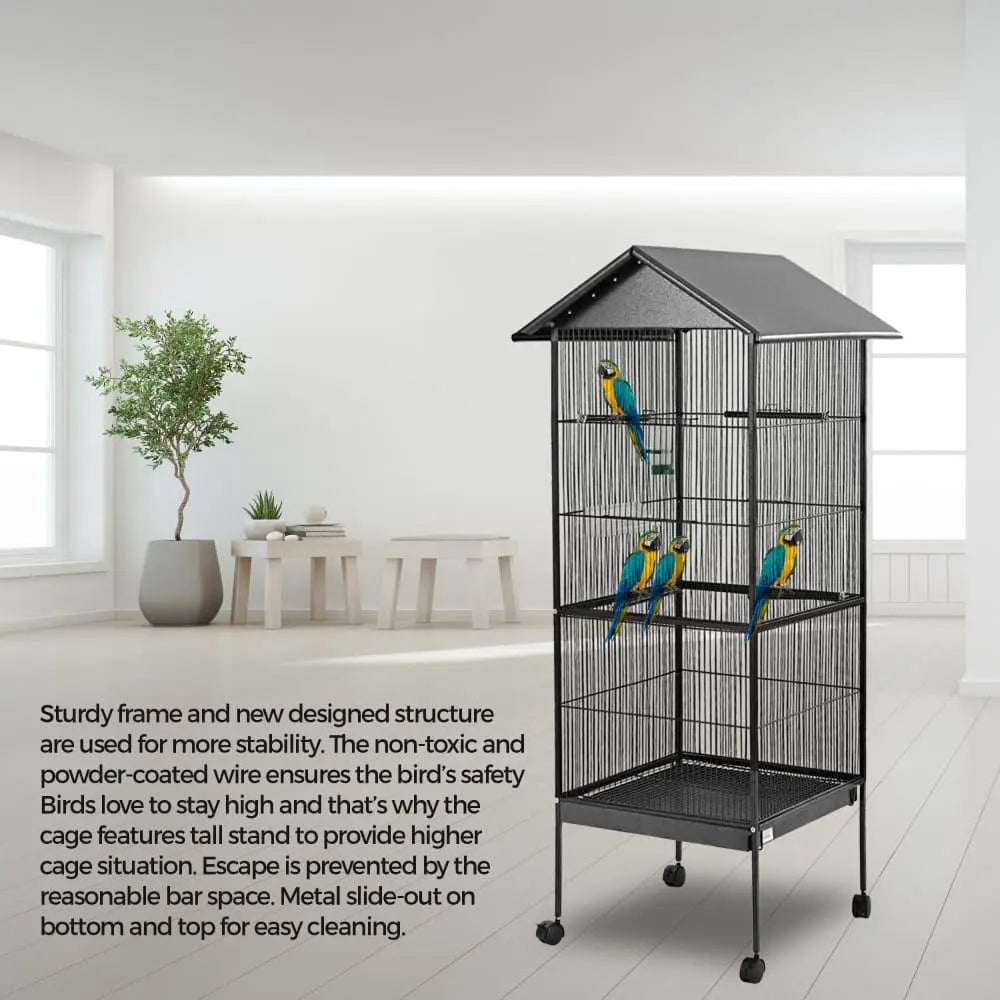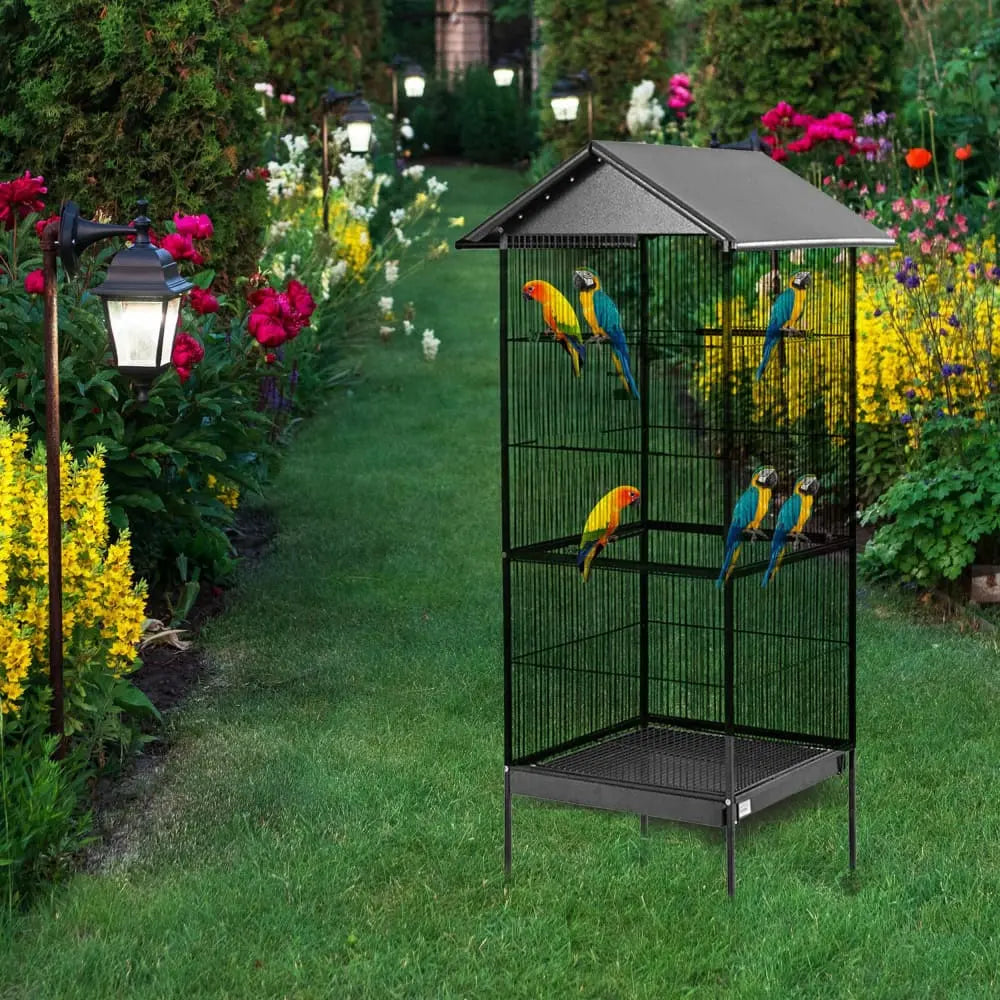 Talis 61" Large Bird Cage with Roof and Lockable Casters Stainless Steel BirdCage for Parrots,