Talis New Large Metal Chicken Coop Walk-in Poultry Cage Chicken Run House for Outdoor Farm Heavy
Sku:

TTAL1686S

Vendor: Talis Us
Aluminum Build – Are you looking for a chicken coop that will serve you for an extend period without any rust or corrosion whatsoever? Are you tired of having to repeatedly replaced your chicken coop because it keeps deteriorating in quality? Then you should try one of our aluminum hen houses for a change. Longer service is what you can expect when you make purchase.

Easy To Assemble – We know the struggles that can come with having to build a chicken coupe from scratch at home. We save you this stress by making these coops quite easy to assemble. You will not require any special skill whatsoever to accomplish this and you can have it set up in the shortest time possible.

Instructional Manual – To help you make use of the product in the most effective manner and to allow you take care of it, we add an instructional manual in the package when you purchase one of these chicken coops. Learn more about how to care for the hen house, how to set it up and ways through which you can keep it clean without disturbing your birds.

Spacious – We all know how sensitive birds are to space. Any feeling of being squeezed and your hens will be too anxious to mate or even hatch eggs. We help you remedy this by having this spacious 263X74x117cm aluminum chicken coop with easy access and special compartments. Your hens will have enough room to move around and special areas for nesting. You will also have an easy time cleaning the coop when need be.

Secure – We understand all too well the nuisance that predators can present to your hen rearing activities at home. This is especially more pronounced whenever you are not at home to keep an eye on everything. Not to worry though, our chicken coops come with secure locks that ensure no predator can cause any damage.

The stylish and modern design of the aluminum chicken coops that will sell will help you add to the beauty of your backyard while enabling you to rear your hens with ease. If you are looking to add a chicken coop that makes a statement, then you are looking at just the product to help you do this. 

Multiple compartments inside the chicken coop make its possible for your hens to lay their eggs with ease inside the nesting compartment. The easy access of this through multiple doors means that you can access the eggs without any scuffle with the birds. Easy to assemble is the guarantee that we give you with any purchase of one of these chicken houses. You need no form of expertise and neither will you need any special tools. We attach a user manual to help you get this up and running in the shortest time possible. 

Easy movement for the animals is a guarantee that you get when you buy one of the chicken coops. It comes fitted with a ramp to help the birds navigate to the upper floor of the chicken house as well with ease.

The design of the coop makes it possible for you to clean it and maintain it that way without much struggle. You will only need to get your cleaning tools and open up the roof or the doors to clean the space fast.
View full details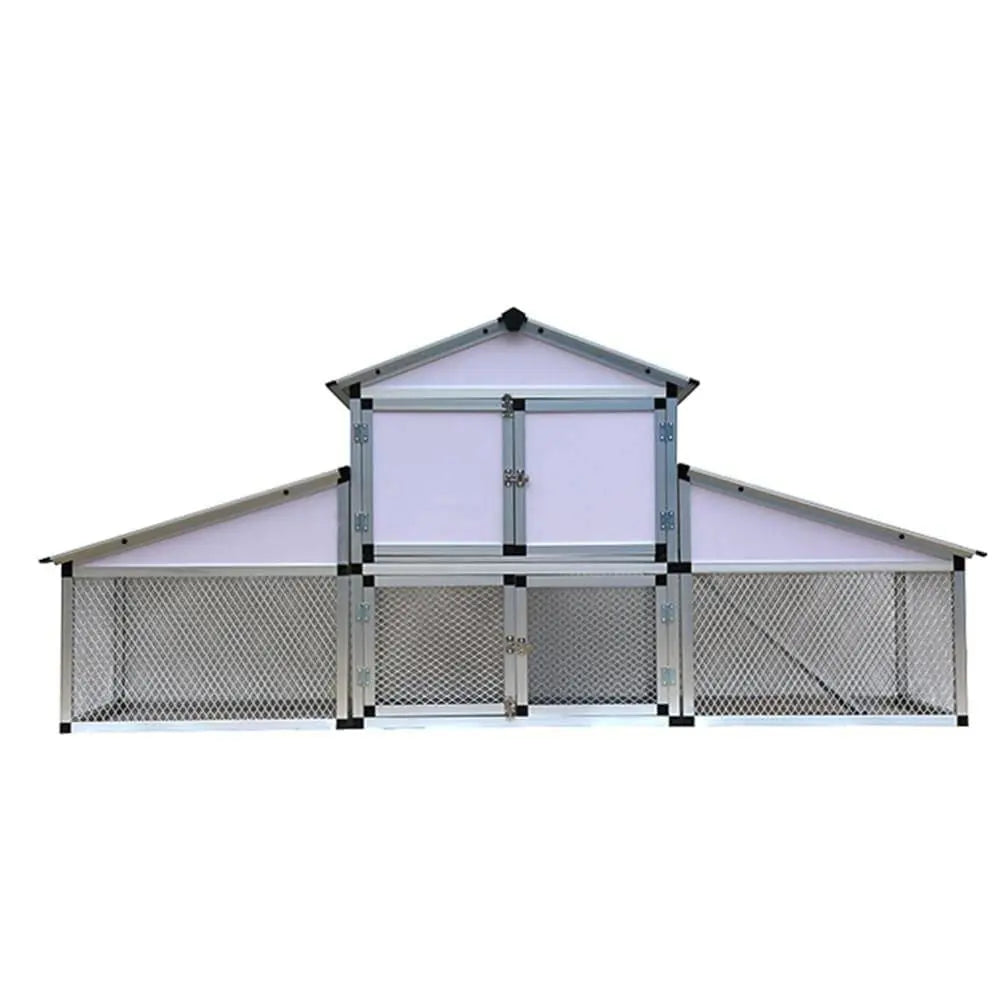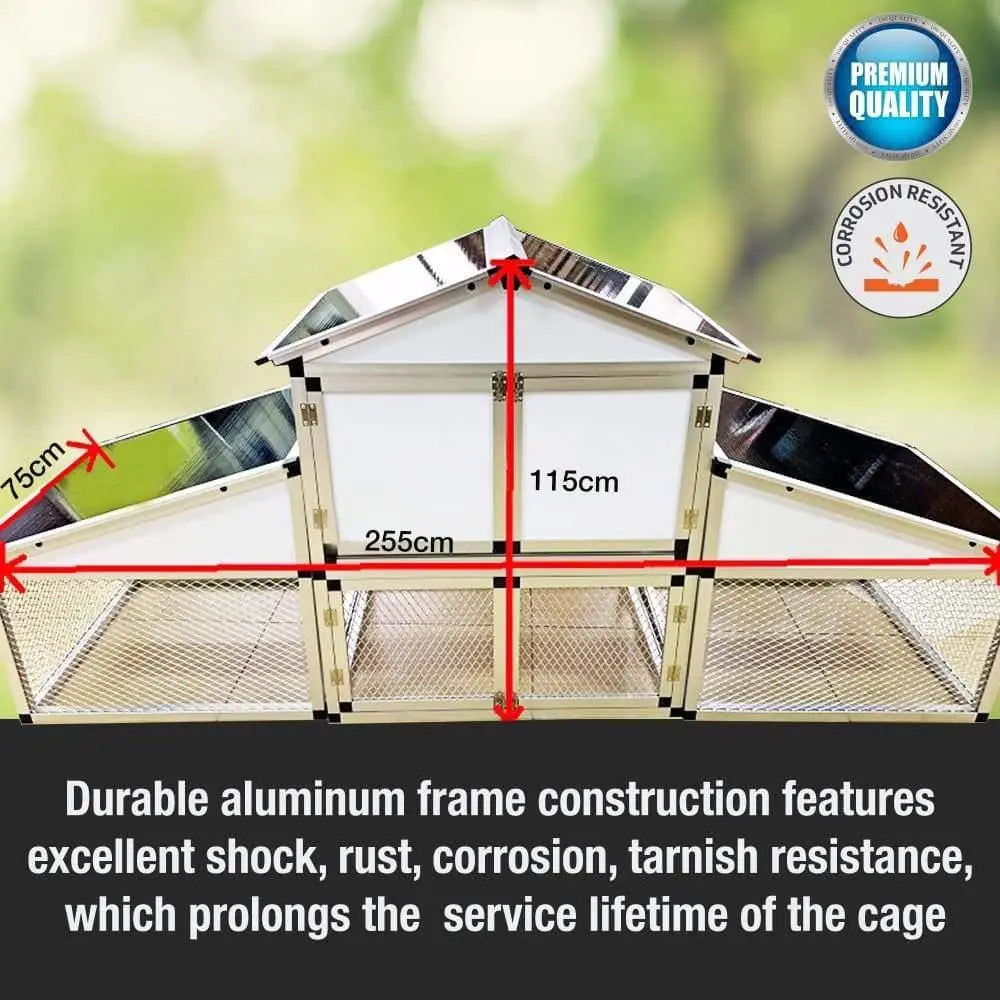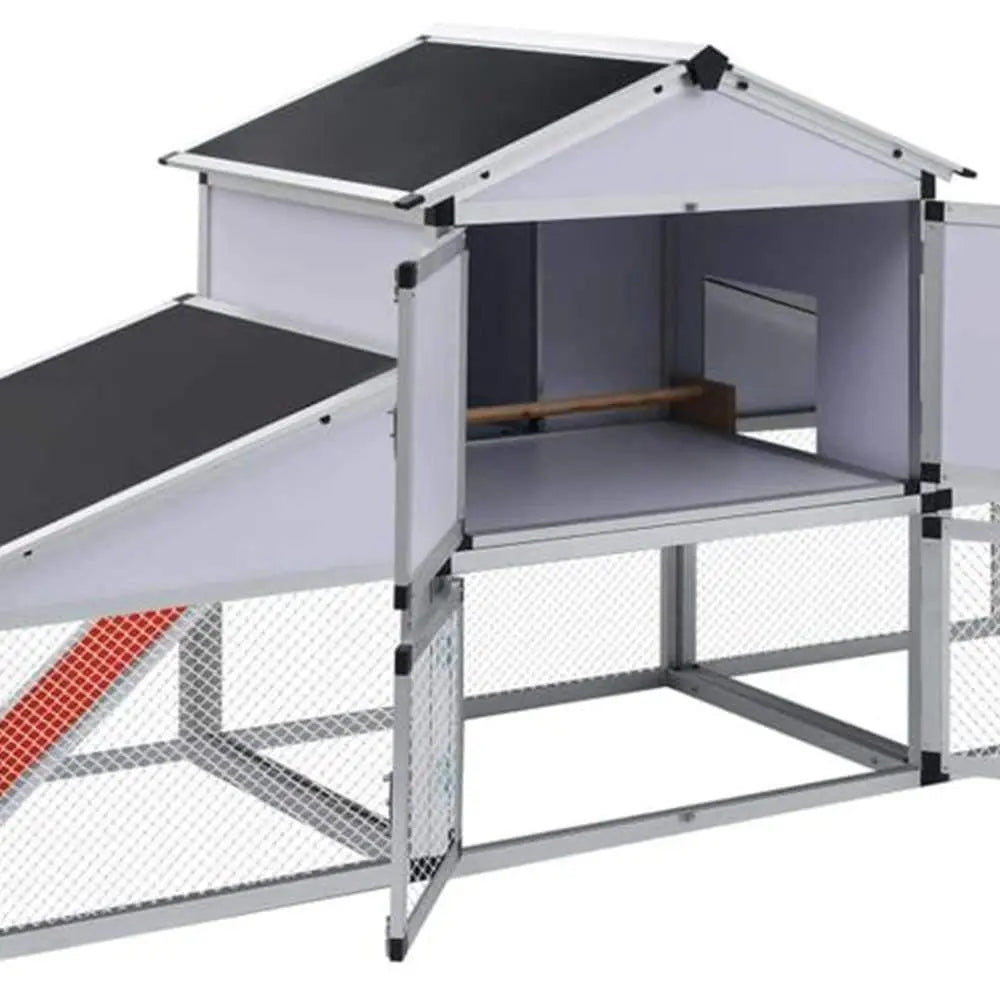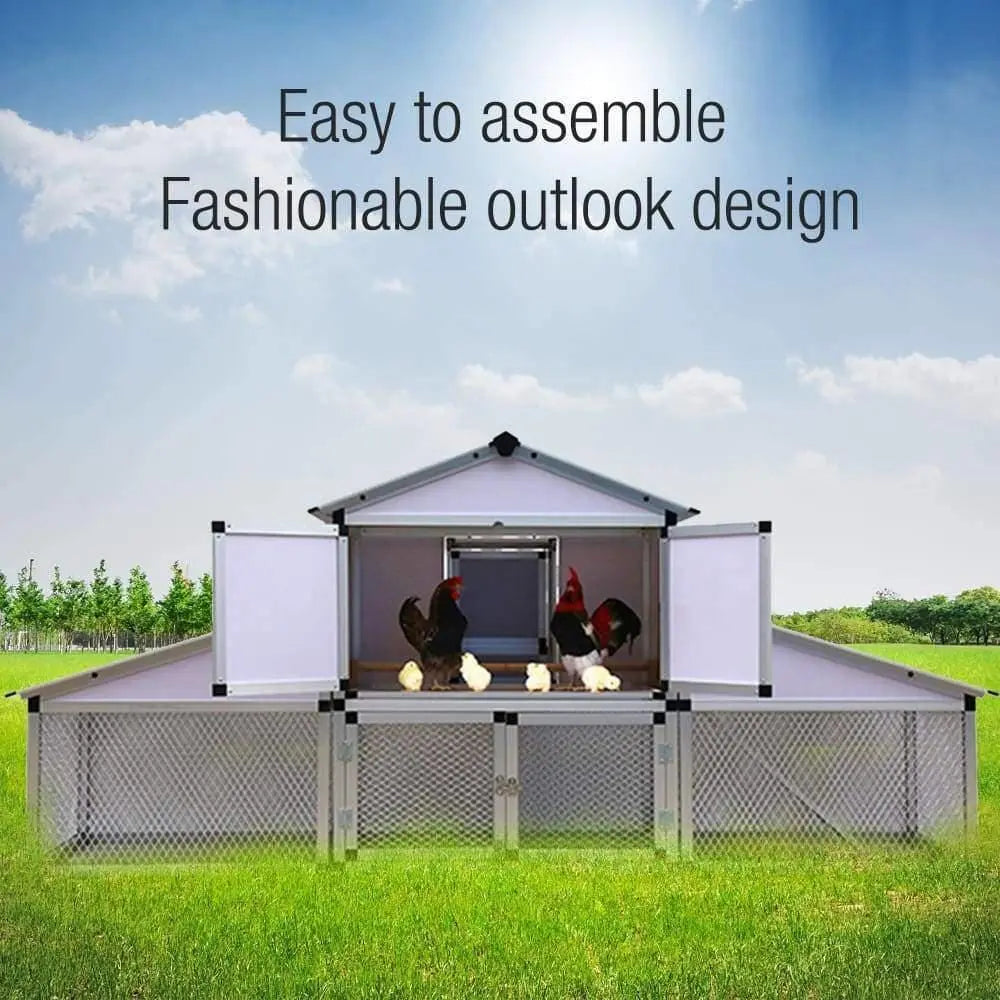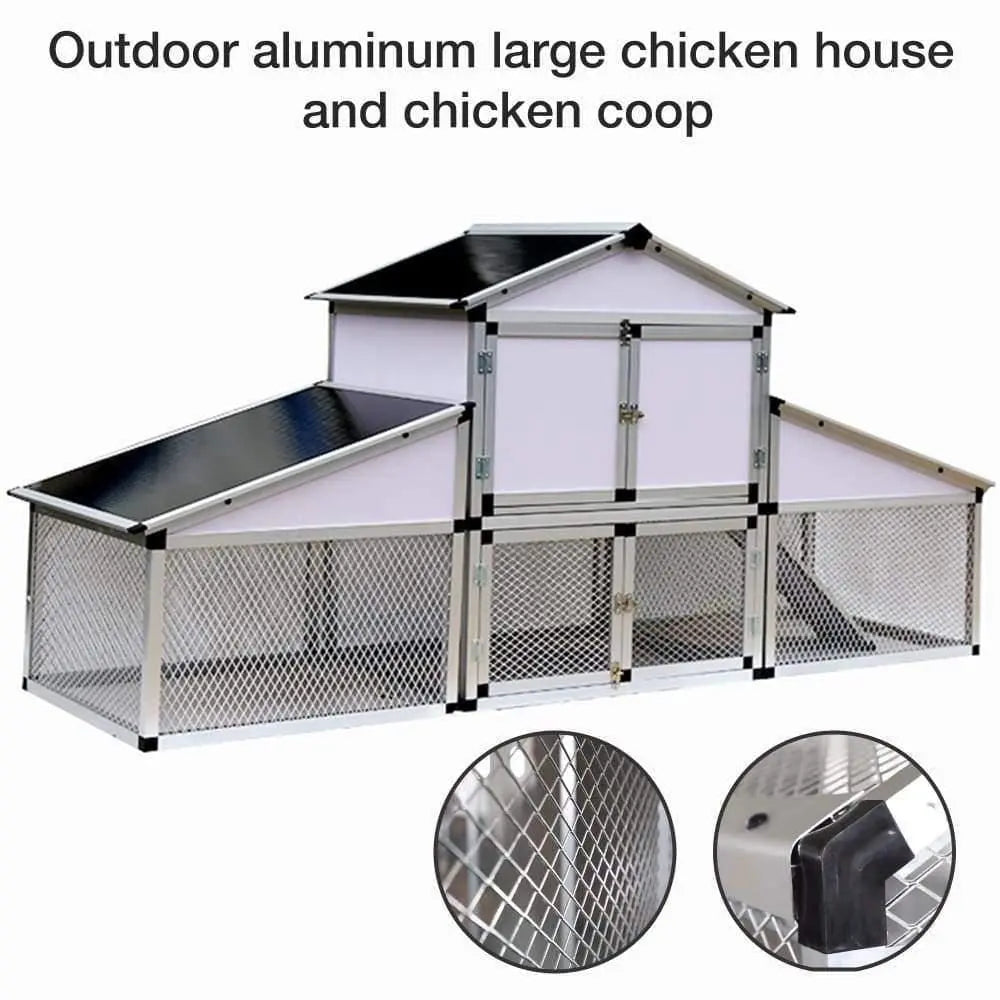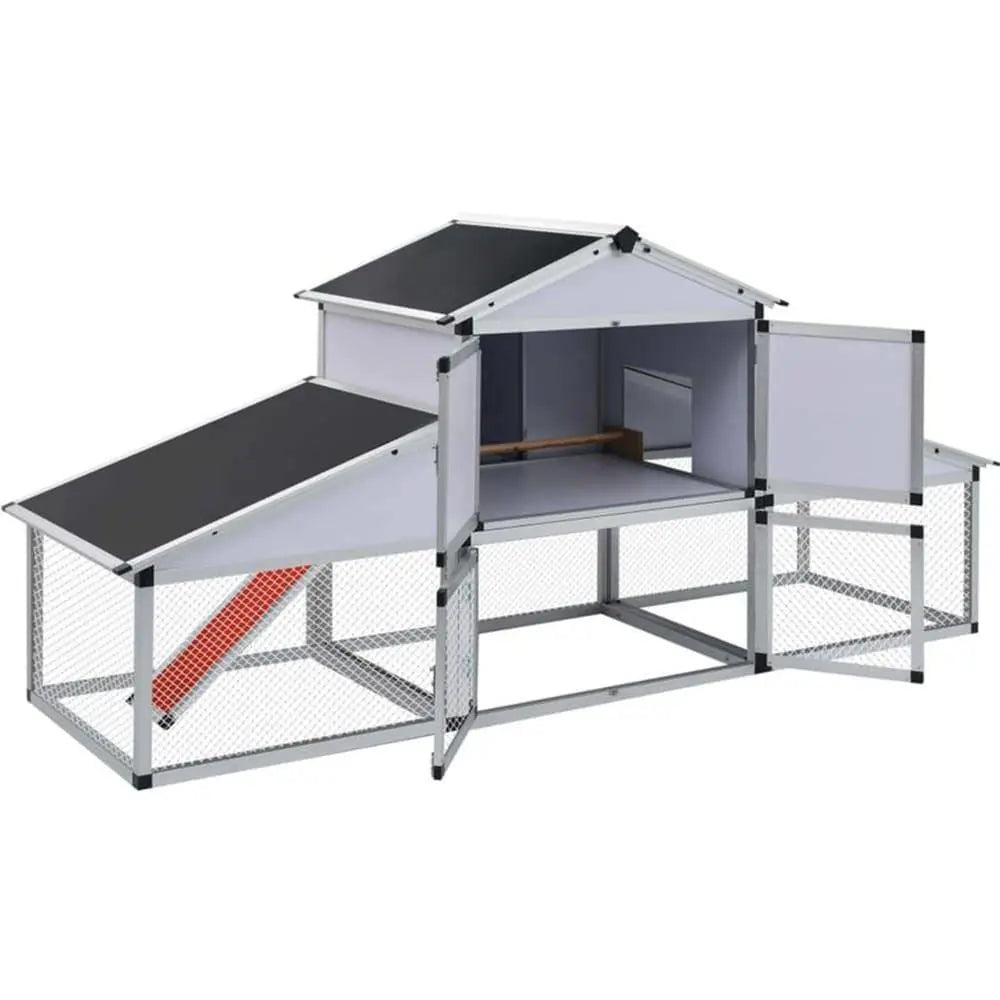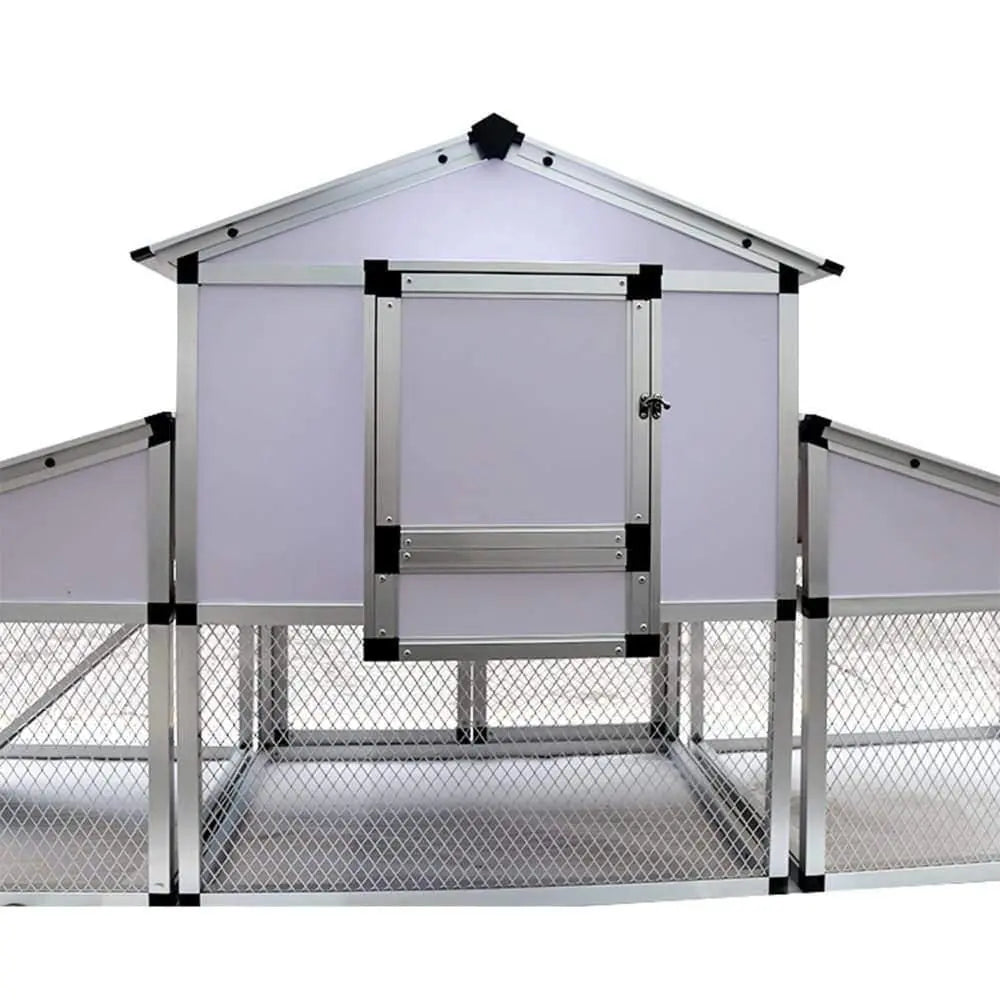 Talis New Large Metal Chicken Coop Walk-in Poultry Cage Chicken Run House for Outdoor Farm Heavy