This & That Snack Station Bangers Dehydrated Dog Treats 60ct
Sku:

TTHI10437S

Vendor: This & That
Are you looking for a snack that's both delicious and nutritious for your pup? If so, check out This & That Snack Station Bangers Dehydrated Dog Treats! We know how much your furry friend loves treats, so we've created an assortment of exciting and flavourful treats that allow you to mix and match and explore new flavours, just like those memories of childhood trips to the candy store! Every treat and chew is loaded with nutrition, so you can be sure your pup is getting all the goodness they need. Plus, they'll be licking their chops in anticipation of all the wild and wonderful flavours they get to choose from. So why not leave the candy store and get the This & That Snack Station Bangers Dehydrated Dog Treats for your pup today! They'll love it, and you'll love the knowledge that they're getting their daily dose of nutrition too.

Sealed to ensure peak freshness and prevent contamination.
Clear apothecary-style containers showcase that we use only the highest quality, human-grade, federally inspected proteins.
Our treats and chews are 100% free of any bi-product, artificial flavours or additives.
With 20+ different varieties to chose from, there are delicious options for any specific dietary needs.
View full details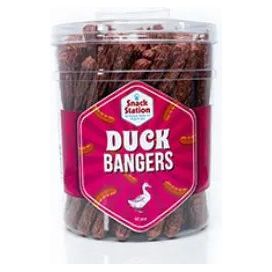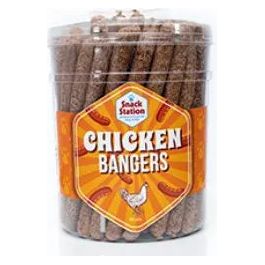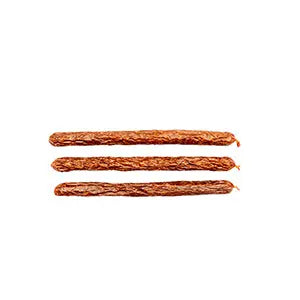 This & That Snack Station Bangers Dehydrated Dog Treats 60ct