TropicZone Natural Turtle Treats
Sku:

TTRO10643S

Vendor: TropicZone
Introducing TropicZone Natural Turtle Treats, the ultimate delight for your shelled friends! These nutritious, exciting treats are specifically created for all species of Aquatic Turtles, Terrestrial Turtles, and Reptiles. It's time to indulge your beloved pets with the best nature has to offer!

Crafted with meticulous care right here in the USA, TropicZone Natural Turtle Treats exemplify the professional's choice in turtle nutrition. We take pride in using only the highest quality ingredients to ensure the well-being and happiness of your turtles. No compromises, no shortcuts – just pure excellence packed in every bite!

What sets us apart from other brands is our unwavering commitment to quality, freshness, and value. We go the extra mile to ensure that our treats not only meet industry standards but surpass them, leaving our competitors in the dust. Say goodbye to mediocre products that pale in comparison – TropicZone Natural Turtle Treats are the gold standard in turtle nutrition.

Whether you have Aquatic Turtles, Terrestrial Turtles, or any reptiles craving a delectable snack, our diverse range of specialty turtle treats will captivate their taste buds like never before. From mouth-watering insects to juicy fruits, we have carefully formulated each treat to cater to the unique dietary needs of these amazing creatures.

Not only are our treats packed with essential nutrients, but they also provide an enriching sensory experience for your turtles. Watch as they eagerly gobble up these flavorful morsels, their eyes shining with delight. With TropicZone Natural Turtle Treats, mealtime becomes an adventure, forging a deeper bond between you and your scaly companions.

We believe that providing the best for your turtles shouldn't break the bank. That's why we strive to offer unbeatable value without compromising on quality. With TropicZone Natural Turtle Treats, you can give your pets the nourishment they deserve without draining your wallet. Invest in their well-being without sacrificing your budget – it's a win-win!

So, why settle for less when your turtles deserve the best? Choose TropicZone Natural Turtle Treats and embark on a flavor-packed journey that will nourish, excite, and satisfy your beloved shelled friends. Join the countless reptile enthusiasts who have already made TropicZone their go-to brand for turtle nutrition. Give your turtles a taste of pure excellence – they'll thank you with their wagging tails... Oops, we mean wagging shells!

Designed for all varieties of aquatic turtles and terrestrial turtles (including box turtles), TropicZone supplies a complete retail program that is hard to beat! 
View full details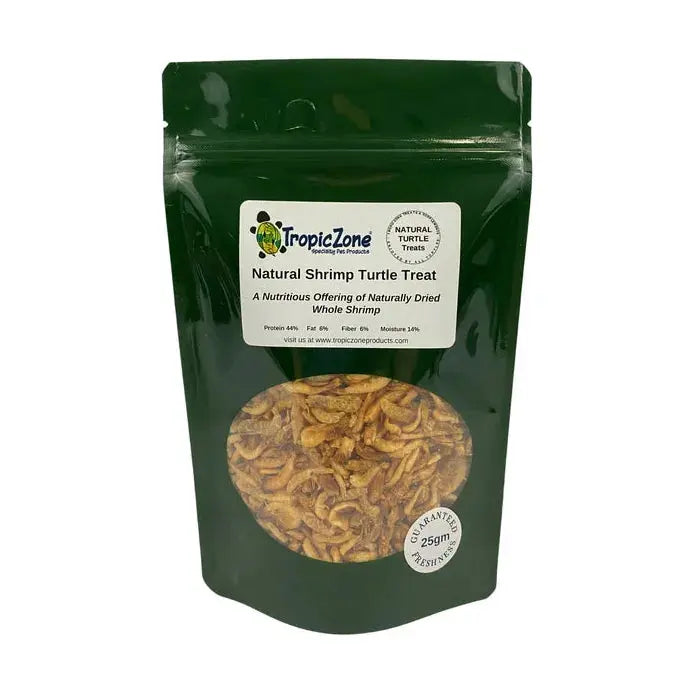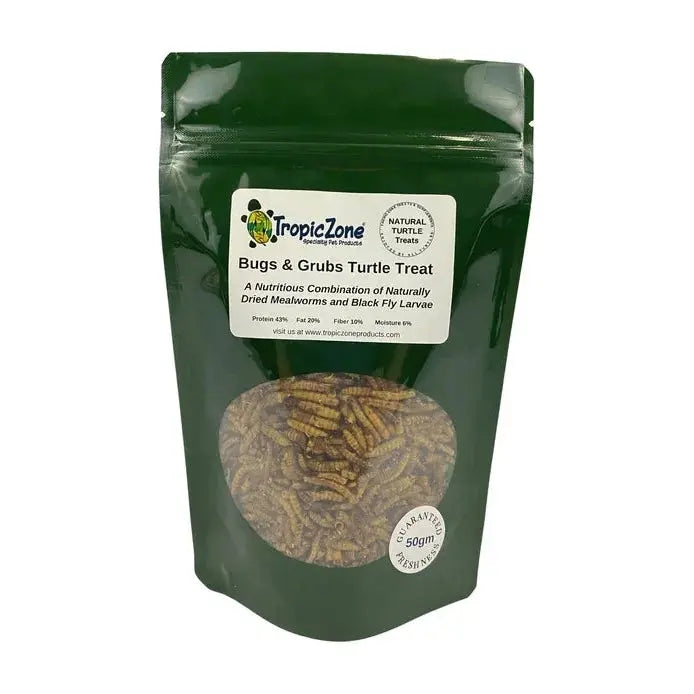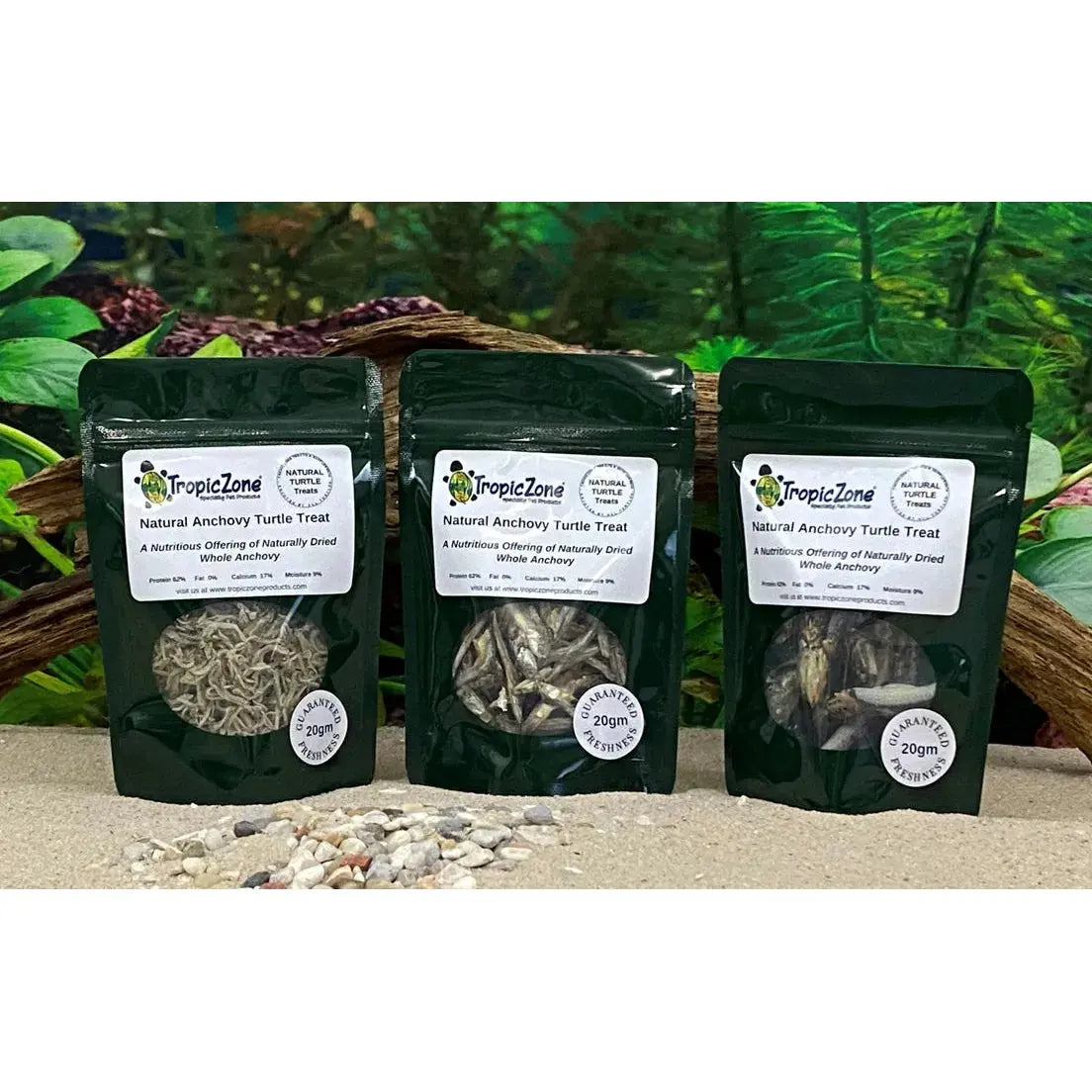 TropicZone Natural Turtle Treats