Zoo Med Aquatic Frog & Tadpole Food
Sku:

TZOO1407S

Vendor: Zoo Med Laboratories
Aquatic Frog & Tadpole Food

Zoo Med Aquaic Frog and Tadpole Food provides all types of aquatic frogs and tadpoles with the essential protein, calcium and Vitamin D3 they need. These micro pellets sink, making them easier for tadpoles to reach and feed.

 


High protein sinking micro pellet
Suitable for all types of aquatic frogs and tadpoles
Provides frogs with healthy, essential amounts calcium and Vitamin D3

Made in the USA.

Feeding Instructions: Feed 5-6 pellets of food per frog (or tadpole) daily. Net out any uneaten food after 1 hour. Water movement (for example, from filtration) increases feeding response. Not for human consumption.

Ingredients: Fish Meal, Soybean Meal, Fish Oil, Wheat Flour, Corn Gluten Meal, Lecithin, Ligin Sulfonate, Monosodium Phosphate, L-Ascorbyl-2-Polyphosphate, Riboflavin, Thiamine Mononitrate, Biotin, Pyridoxine Hydrochloride, Follic Acid, Vitamin A Supplement, Manganese Sulfate, Zinc Sulfate, Ferrous Sulfate, Copper Sulfate, Sodium Selenite, Potassium Lodate, Propionic Acid (preservative), Ethoxquin (preservative).

View full details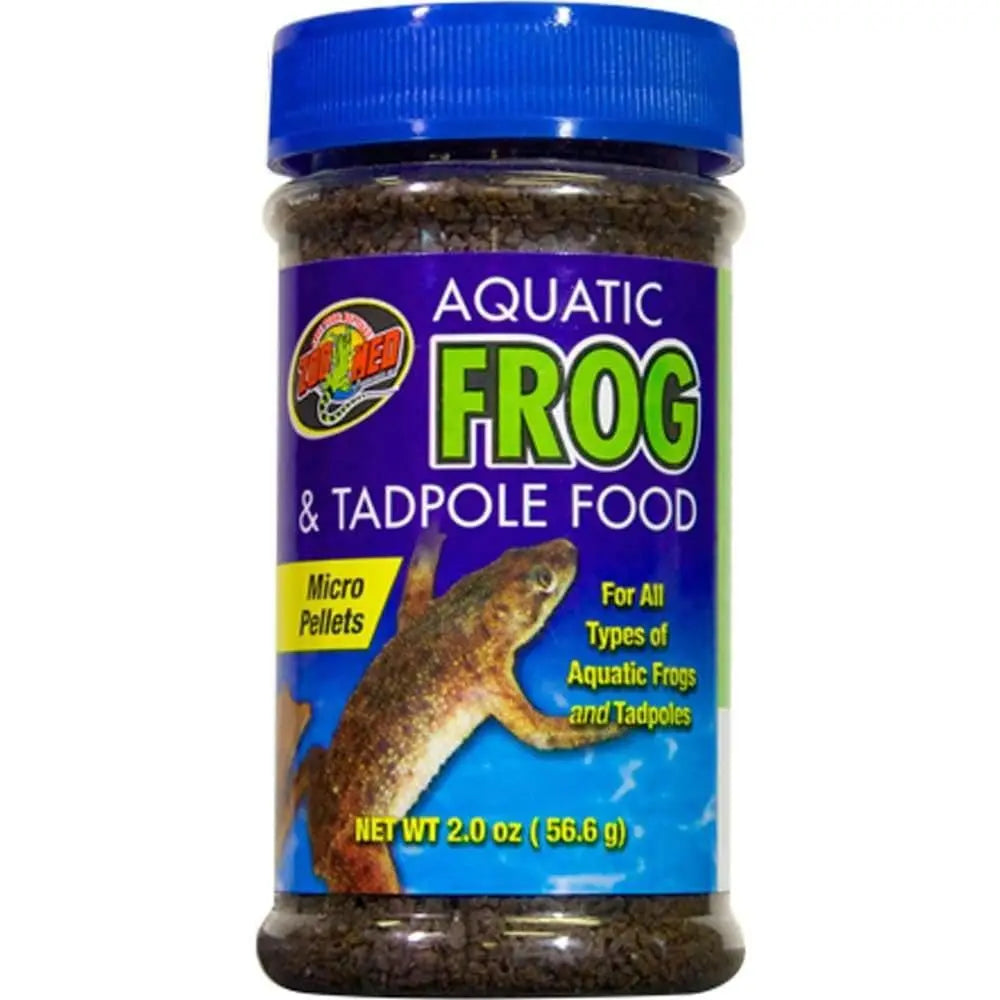 Zoo Med Aquatic Frog & Tadpole Food