ZuPreem Natural Pelleted Bird Food for Cockatiels 1ea/20 lb
Sku:

TZUP7164S

Vendor: ZuPreem
ZuPreem Natural Bird Food offers complete nutrition for various species of adult psittacines (hookbills) and passerines (softbills). Ideal for those wanting to feed a more natural diet. 21 vitamins and minerals in every bite Contains fresh ground vegetables and fruit No colorants added Naturally Preserved Multi-grain formula that includes ground millet oat groats wheat and barley ZuPreem is the No. 1 selling pelleted bird food brand in the US Medium - Recommended for Cockatiels Quaker Parakeets Ringneck Parakeets Lovebirds Meyer's Parrots and other medium parrots. Available in 2.5lb and 20lb unit sizes.

ESSENTIAL NUTRITION. Fortified with essential vitamins, minerals, and amino acids. Feed daily to provide the foundation of your bird's diet.
MADE WITH REAL INGREDIENTS – Your bird will love this all-natural pellet made with a wholesome multigrain formula and no artificial colors or flavors. Veterinary recommended. Made in the USA.
100% GUARANTEE – ZuPreem® Natural bird food is so good we back it up with a 100% guarantee!
View full details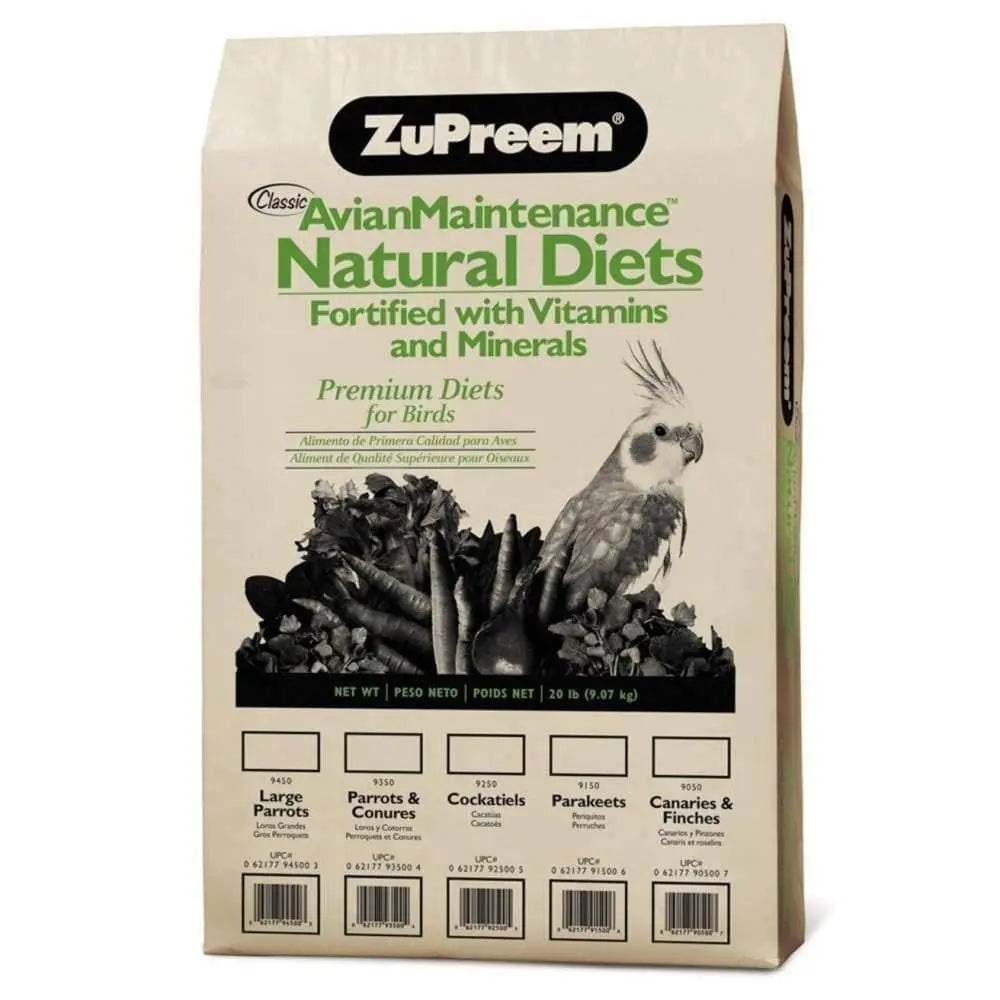 ZuPreem Natural Pelleted Bird Food for Cockatiels 1ea/20 lb