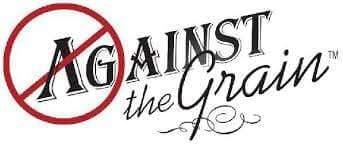 Featured

Best selling

Alphabetically, A-Z

Alphabetically, Z-A

Price, low to high

Price, high to low

Date, old to new

Date, new to old
Against the Grain
Our name is Against the Grain because we are revolutionaries of pet food. Naturally, all of our products are grain-free and gluten-free. We have carefully selected the pinnacle of fresh and sustainable ingredients, and use unique processing methods to carefully serve your pet the smartest food available.
We believe your pet needs the most naturally nutritious, protein-based, and minimally processed food to help optimize their well-being. That's why we use no less than 85% meat and 0% grains and use conscientious, GMO-free, environmentally friendly, and sustainable ingredients.
Each Against the Grain product consists of the highest quality ingredients and uses a variety of unique processes intensely focused on making the highest caliber pet food available in its line. We manufacture our own products, which means we're the only source for the best new-generation super foods.
All these factors add up to create foods that are truly revolutionary in their functional and nutritional properties. Our bold innovativeness is reflected not only in the ingredients we use but also in the special processing methods we apply. We not only want you and your pet to enjoy eating the food but also take a relaxed breath when it comes to knowing what's inside of it - because we commit to using nothing but the most natural, highest quality ingredients available. Our products provide both nourishment and convenience, so you can ensure your pet always gets the best of both worlds with our grain-free, gluten-free recipes. Lastly, Against the Grain takes meticulous care with every step of product development - in order to make sure that our pet food meets each pet's individual needs while adhering to stringent ethical and environmental standards.