Etta Says! Premium Crunchy Venison Chew Dog Treats 4.5 oz
Sku:

TETT6249S

Vendor: Etta Says
Give your dog a treat he'll "chews" over and over again with Etta Says! Chew! Premium Crunchy Venison Chew Dog Treats. These deliciously crunchable treats are high in protein, made with a unique blend of rawhide and venison specially formulated for safe and easy digestion. Your pup can chew away happily on these no-odor chews without staining the carpet, and the grain-free, all-natural recipe contains no additives or preservatives. As a bonus, the high crunch factor can also be beneficial for your pal's teeth. Chow down, buddy!

These crunchy chews are a longer-lasting, high-protein treat for your pup.
Made with a unique blend of rawhide and venison, specially formulated for easy digestion.
Made in the USA with all-natural ingredients and proteins sourced from American farms.
A no-odor, stain-free, carpet-friendly formula.
Grain-free, and crafted without the use of additives or preservatives.
View full details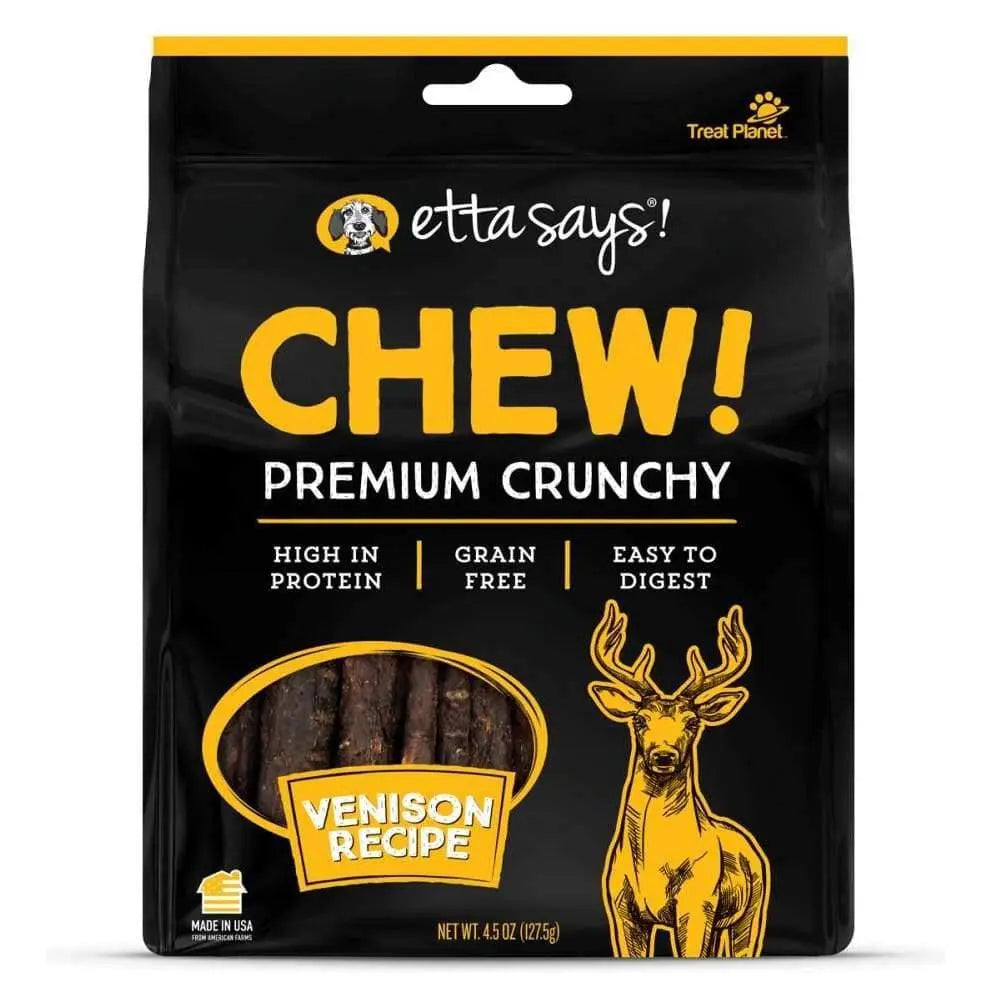 Etta Says! Premium Crunchy Venison Chew Dog Treats 4.5 oz