Healthy Herp Insectivore Reptile Treat Mealworms 0.95-Ounce
Sku:

THEA2781S

Vendor: Healthy Herp
A natural food for insectivorous reptiles. Mealworms have a high protein content that helps promote growth and contain high levels of Omega-3's. Freeze dreid mealworms are an excellent choice to add variety to your pets diet and eliminate the hassles associated with livefeeder insects.

Recommended For:

All Leopard Geckos, Bearded Dragons, Aquatic Turtles, Box Turtles, Blue-Tongued Skinks, Uromastyx, Forest Tortoises and more.

Feeding Instructions:

Mix in with your pets daily diet or feed separately. Remove and dispose of any uneaten food after 24 hours. Always have drinking water available for your herps. No vitamins or calcium have been added to this product.

Insectivore Treat can also be used as a weekend feeder, travel food or just to have on hand when live insects aren't available. They can be used to soak up medication for easy administration.

Contains:

Mealworms: a source of collagen protein an important fiber that aids in building bone, cartilage, skin and claw structures.
View full details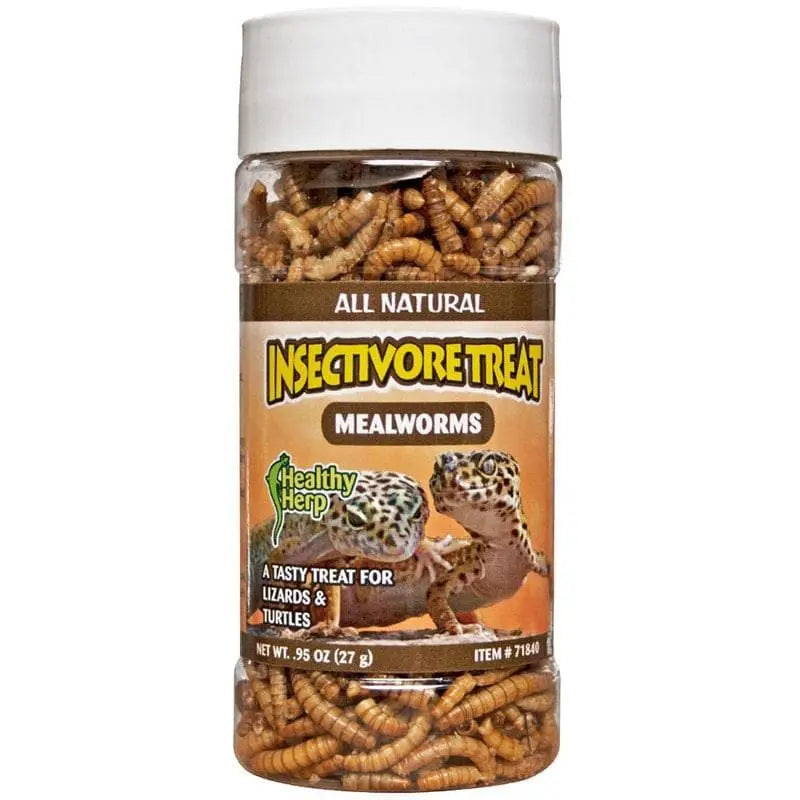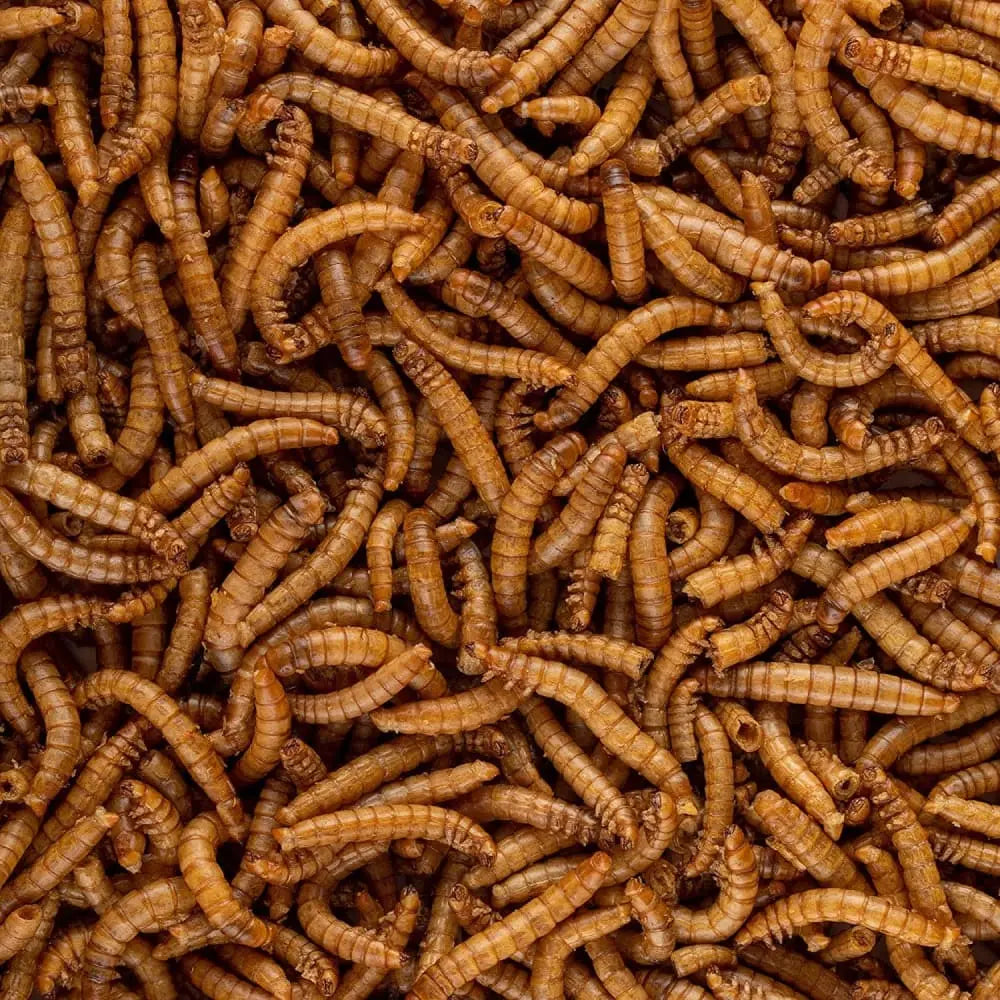 Healthy Herp Insectivore Reptile Treat Mealworms 0.95-Ounce