Nekton-Rep Calcium-Pur Pure Calcium Supplement for Reptiles and Amphibians
Sku:

TNEK2719S

Vendor: Nekton
A pure calcium supplement without vitamin D3.

Suitable for reptiles and amphibians.

Animals that are sufficiently supplied with UVB light in the terrarium or free-living animals with sufficient exposure to the sun (about 10 hours) produce their body's own vitamin D and thus need no extra vitamin D3 in the product.

Otherwise, we recommend our NEKTON-Rep-Calcium + D3.

NEKTON-Rep Calcium-Pur is used to prevent and compensate calcium deficiency and its diet-related sequelae such as rickets. Highly effective and microfine, for optimum adhesion to food animals or to green forage.
View full details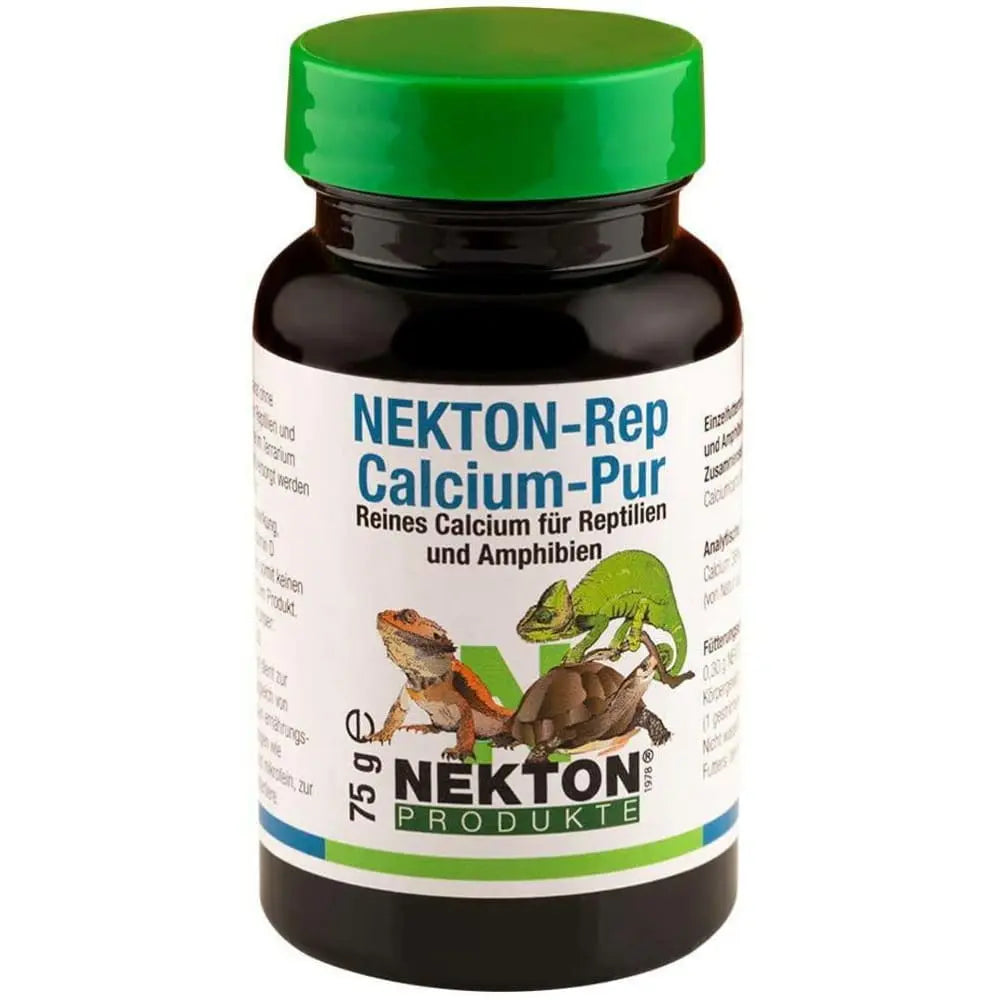 Nekton-Rep Calcium-Pur Pure Calcium Supplement for Reptiles and Amphibians