Prevue Pet Products Rabbit Hut
Sku:

TPRE2819S

Vendor: Prevue Pet
Give your pet the prevue they deserve with this comfy and safe Rabbit Hut from Prevue Pet Products! Crafted with durable wood material, this hut is made to last - providing a functional haven where your cuddly companion can feel safe, secure, and at home. Not only is it ideal for restful naps and cozy hideaway spots, but also perfect for playful activities as plenty of room to frolic about!

Whether you have a fluffy friend who loves to explore or just relaxes in a corner all day long, the Rabbit Hut from Prevue Pet Products offers endless possibilities for everyone. Available in several select sizes meaning there's one just right for your pal. Keep them feeling comfy-cozy without sacrificing style or breaks on your wallet - this fun hideaway hut is sure to become one of their favorite spots in the home!

Wood huts are unvarnished, with two round crawl holes and one larger corner opening
Small animals will love them for playing around, hiding under or sleeping in

Prevue Pet Products Wood Rabbit Hut 1123 is perfect for playing, nesting, hiding and sleeping. Unvarnished wood hut features one round crawl hole and a larger corner opening. Wood Rabbit Hut has been designed for medium sized small animals and measures 14" Long, 9 ¾" Wide and 8 ¼" High.
View full details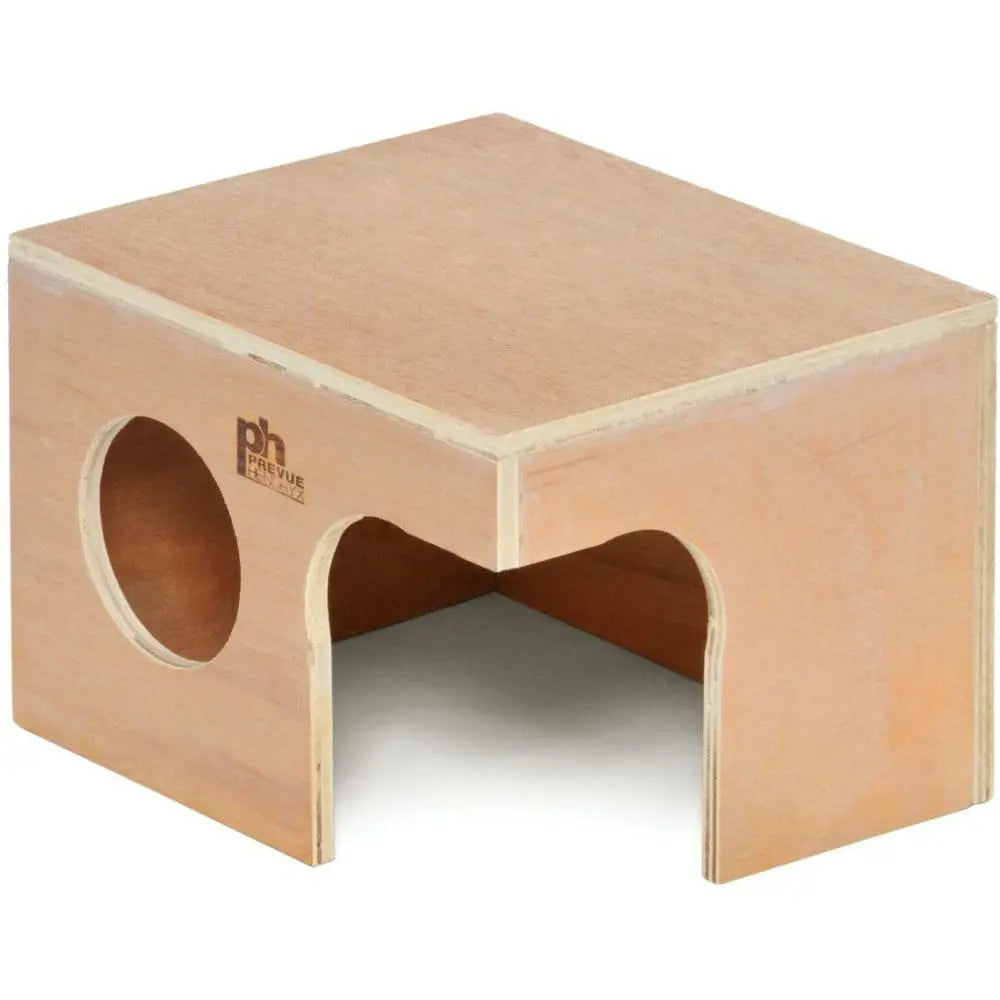 Prevue Pet Products Rabbit Hut