Shepherd Boy Farms Freeze Dried Chicken Heart Dog Treats
Sku:

TSHE10524S

Vendor: Shepherd Boy Farms
Feed your best friend the highest quality nutrient-rich treat with Shepherd Boy Farms Freeze Dried Chicken Heart Dog Treats. Each bag is chock-full of diced chicken hearts sourced directly from American farms so you can feel good about what your pup is snacking on.

These hearty treats are packed with essential vitamins, minerals, and proteins to promote overall health and wellness for your furry sidekick. High in taurine to support cardiovascular health, plus a generous helping of B Vitamins and Zinc, these powerful bites are sure to make tails wag. And the boldly flavored chicken hearts will have your pup begging for more!

But that's not all! Shepherd Boy Farms makes sure their treats are always packed with natural goodness. We use gentle freeze dry processing to keep the integrity of the product in tact so you can be confident you're giving your pal top notch nutrition without anything artificial added or taken away. Now that's something worth barking about!
View full details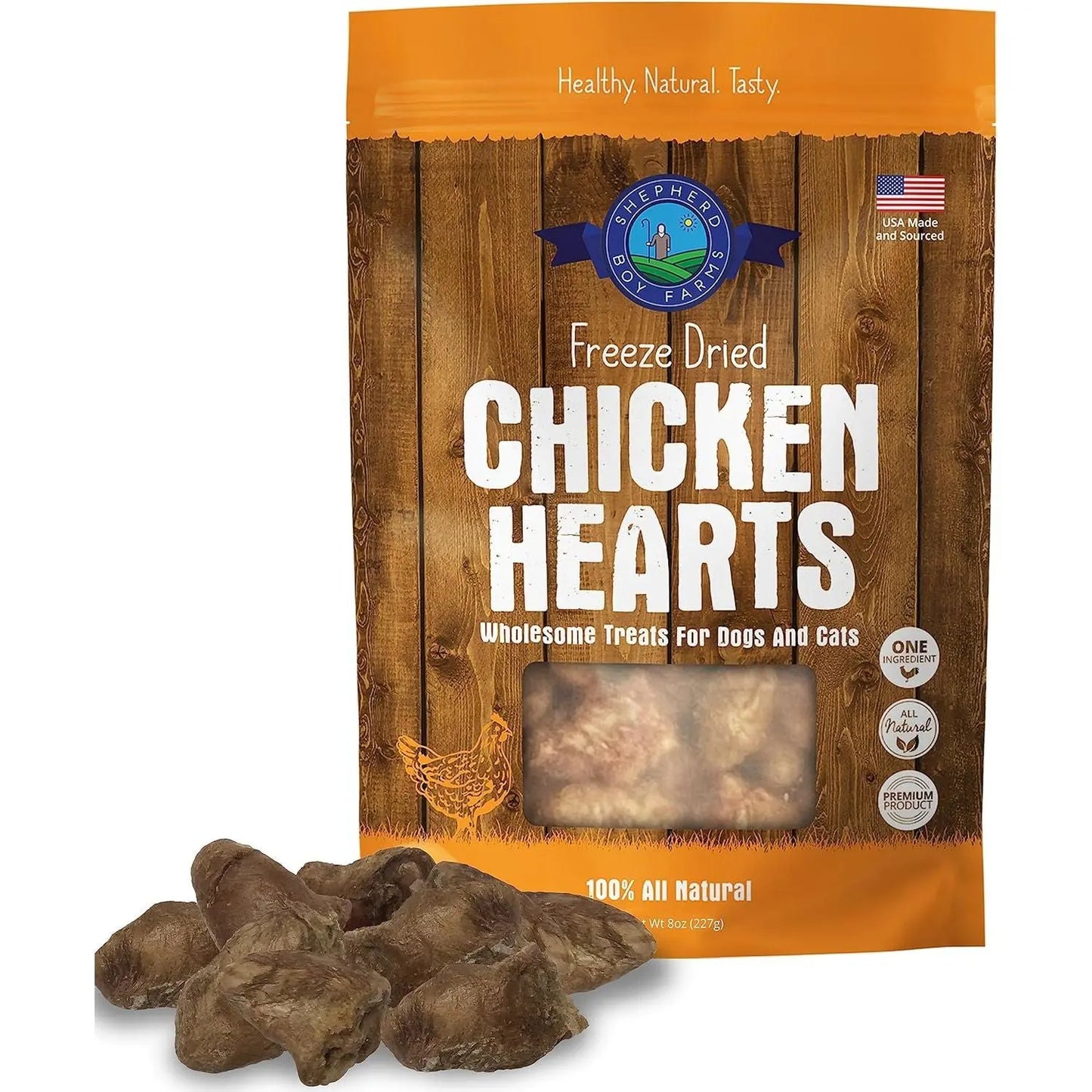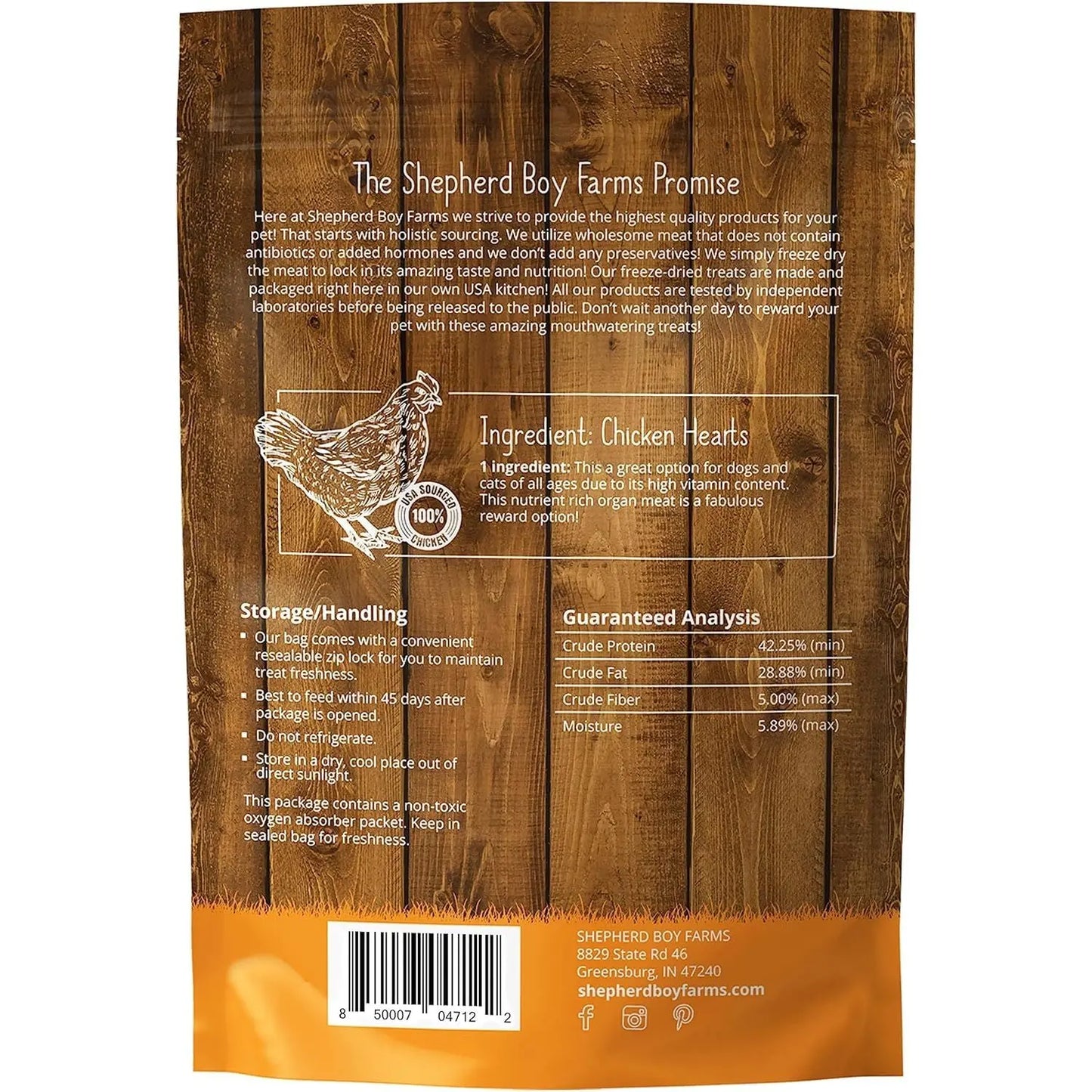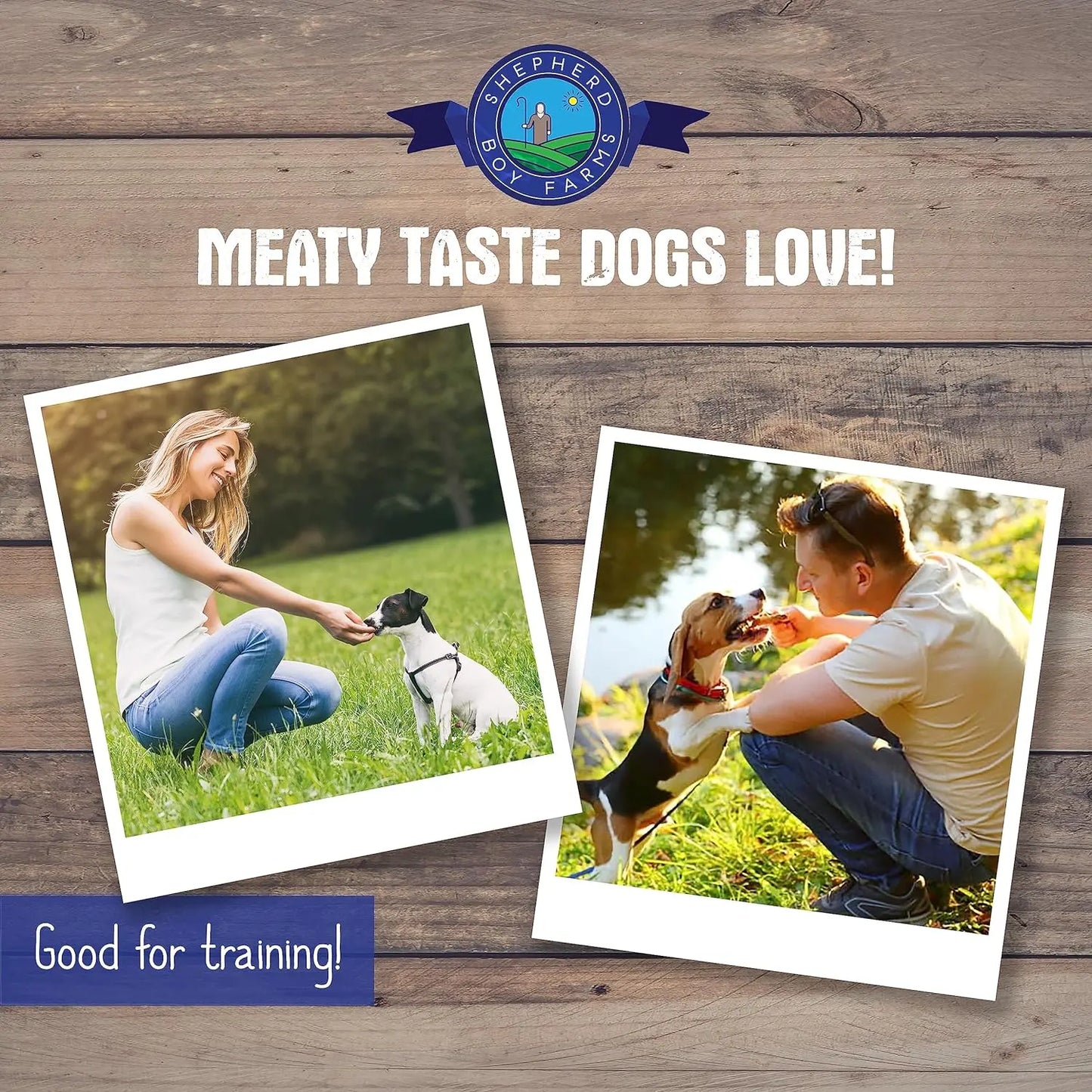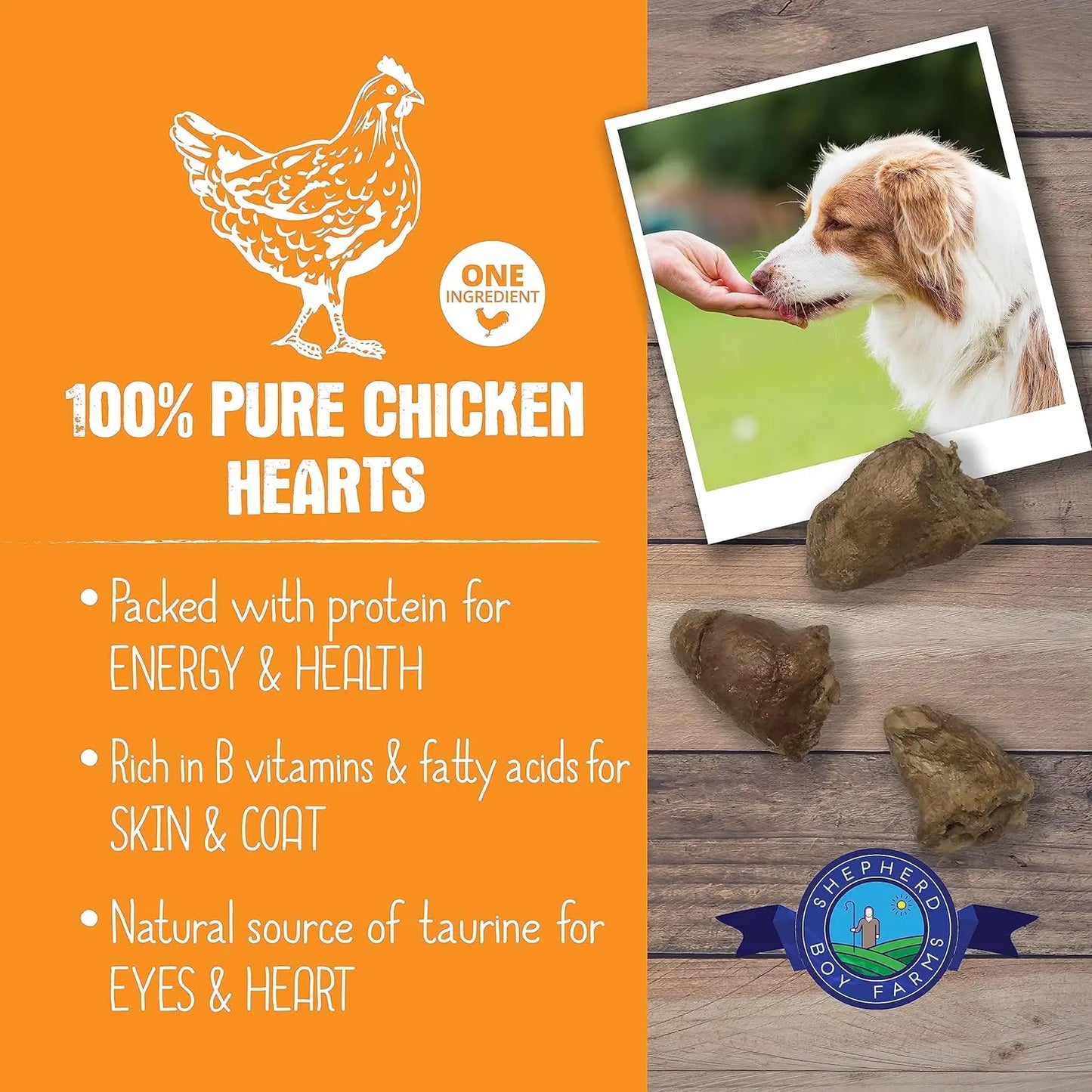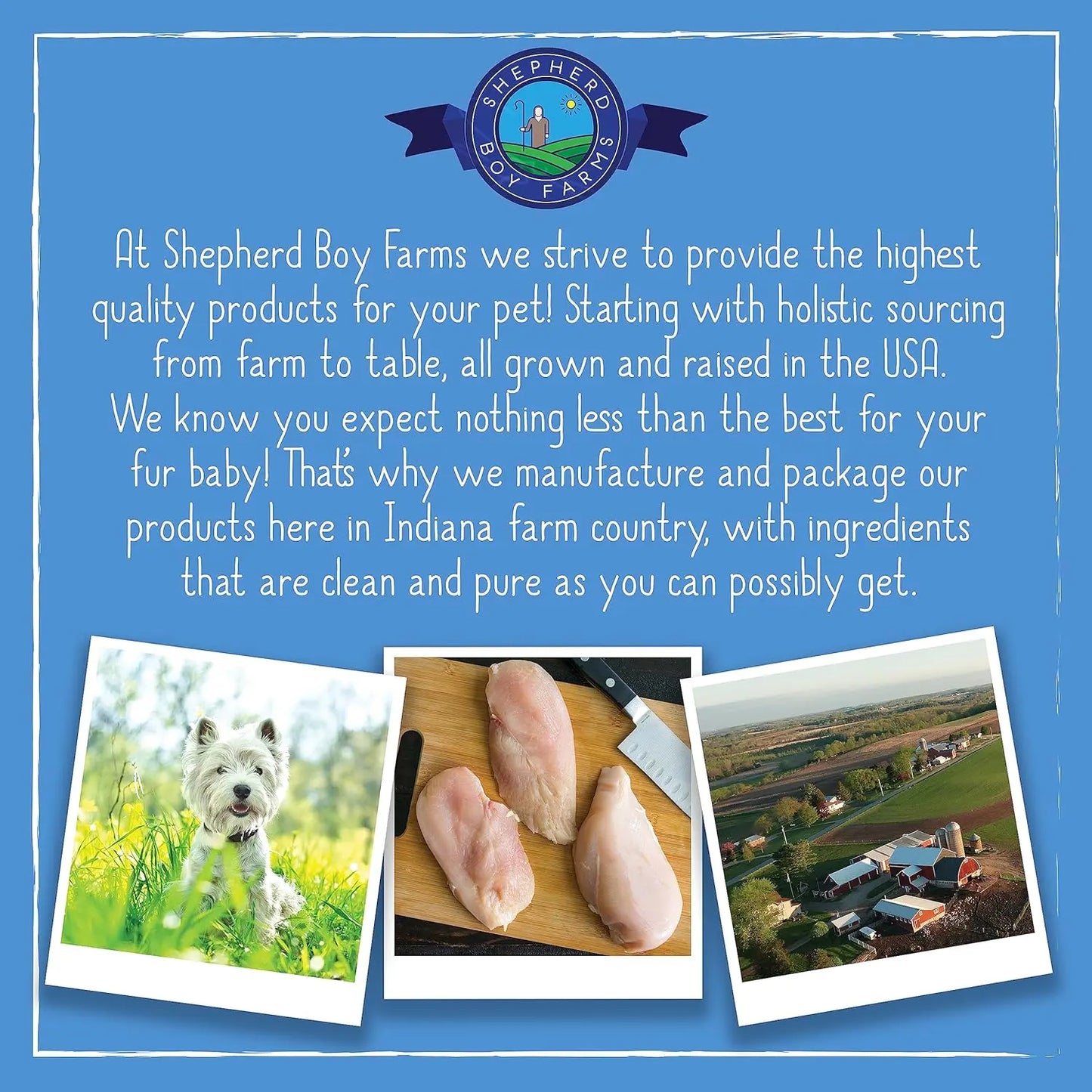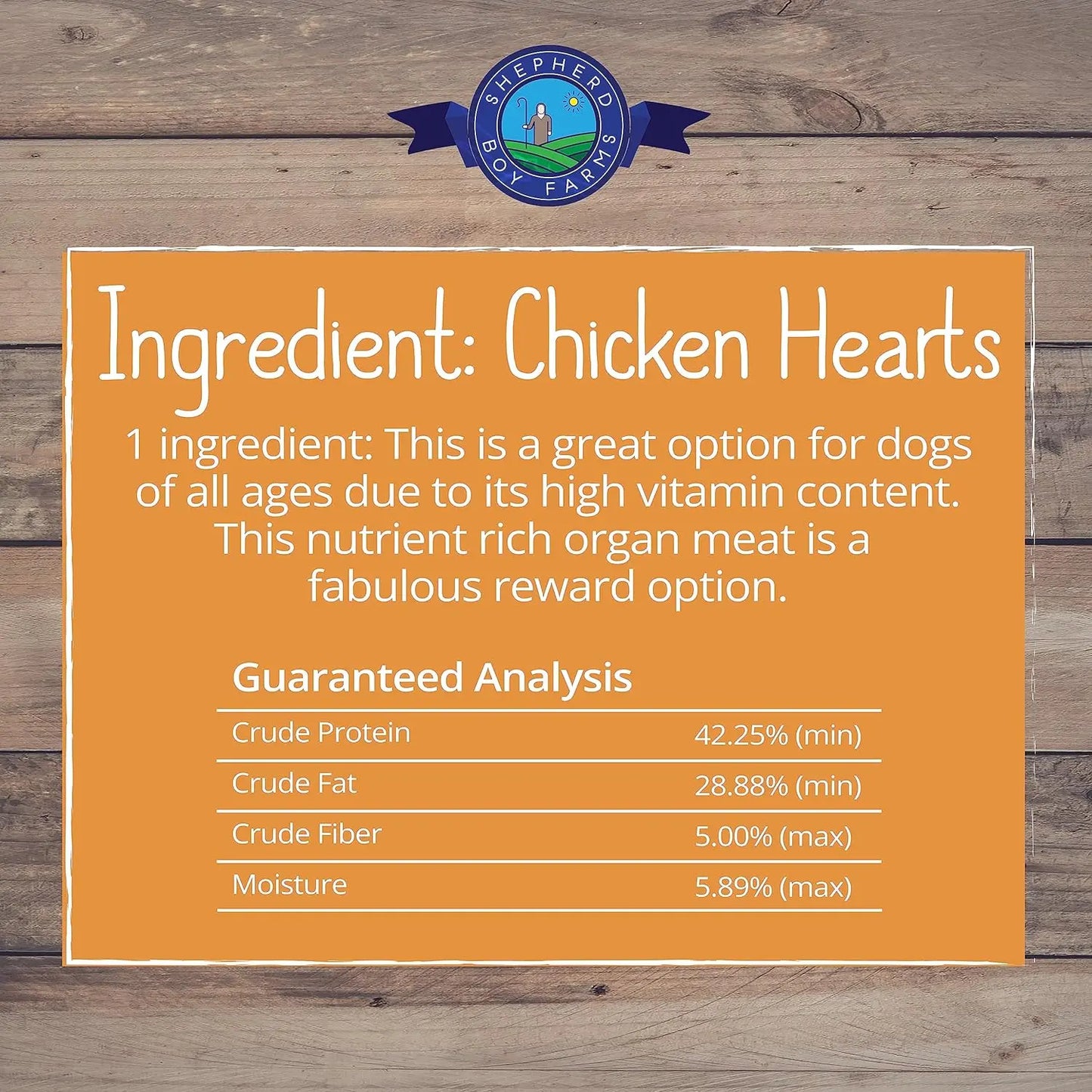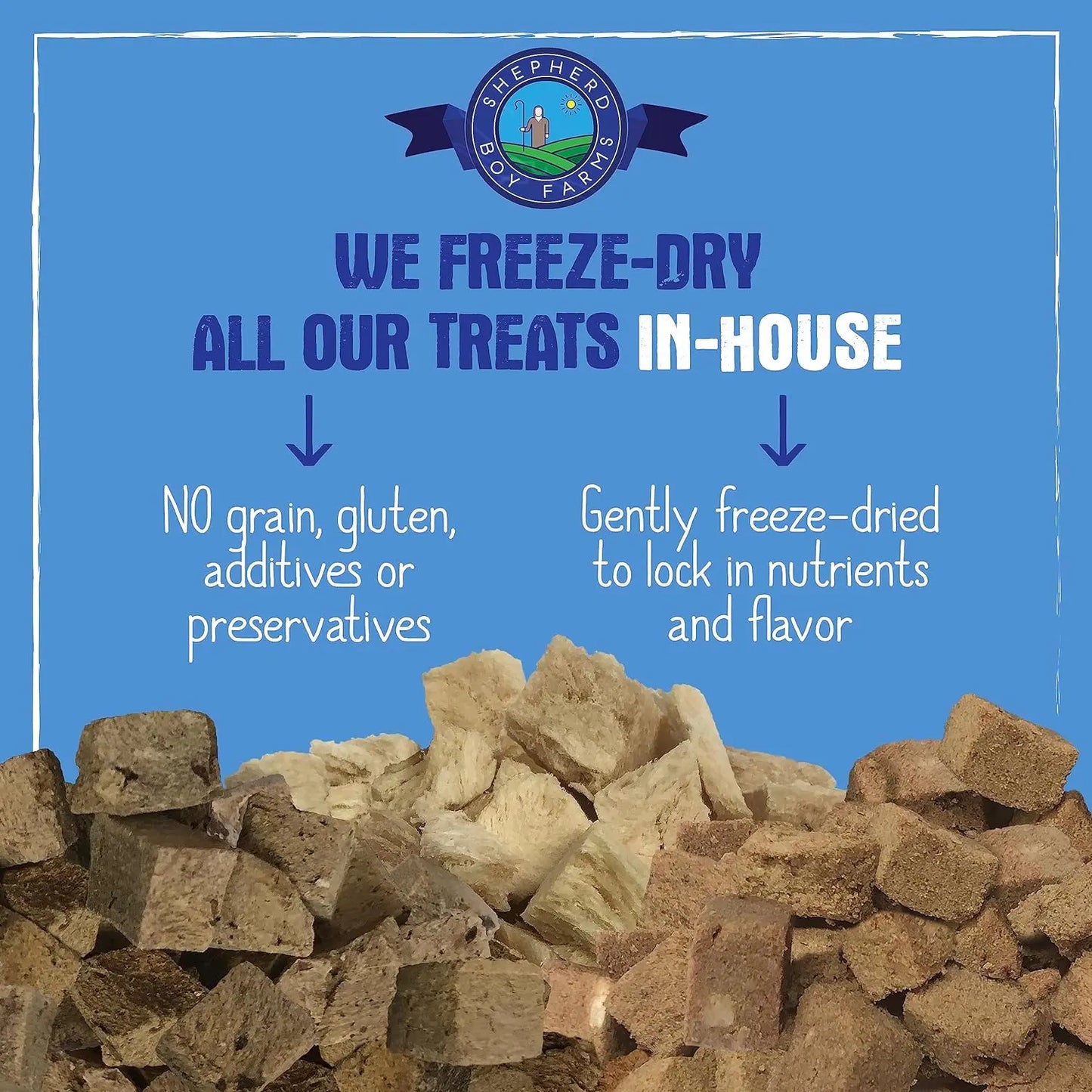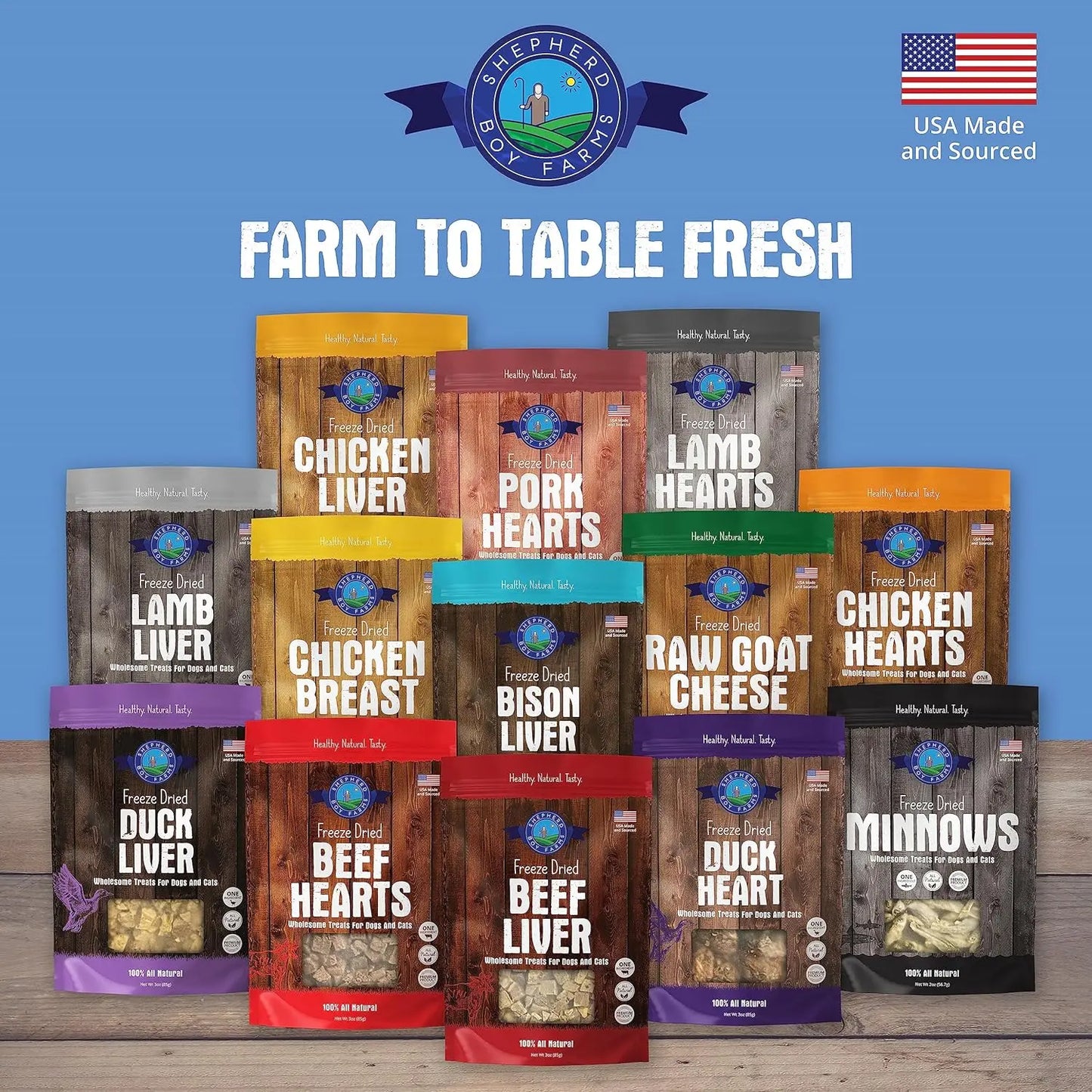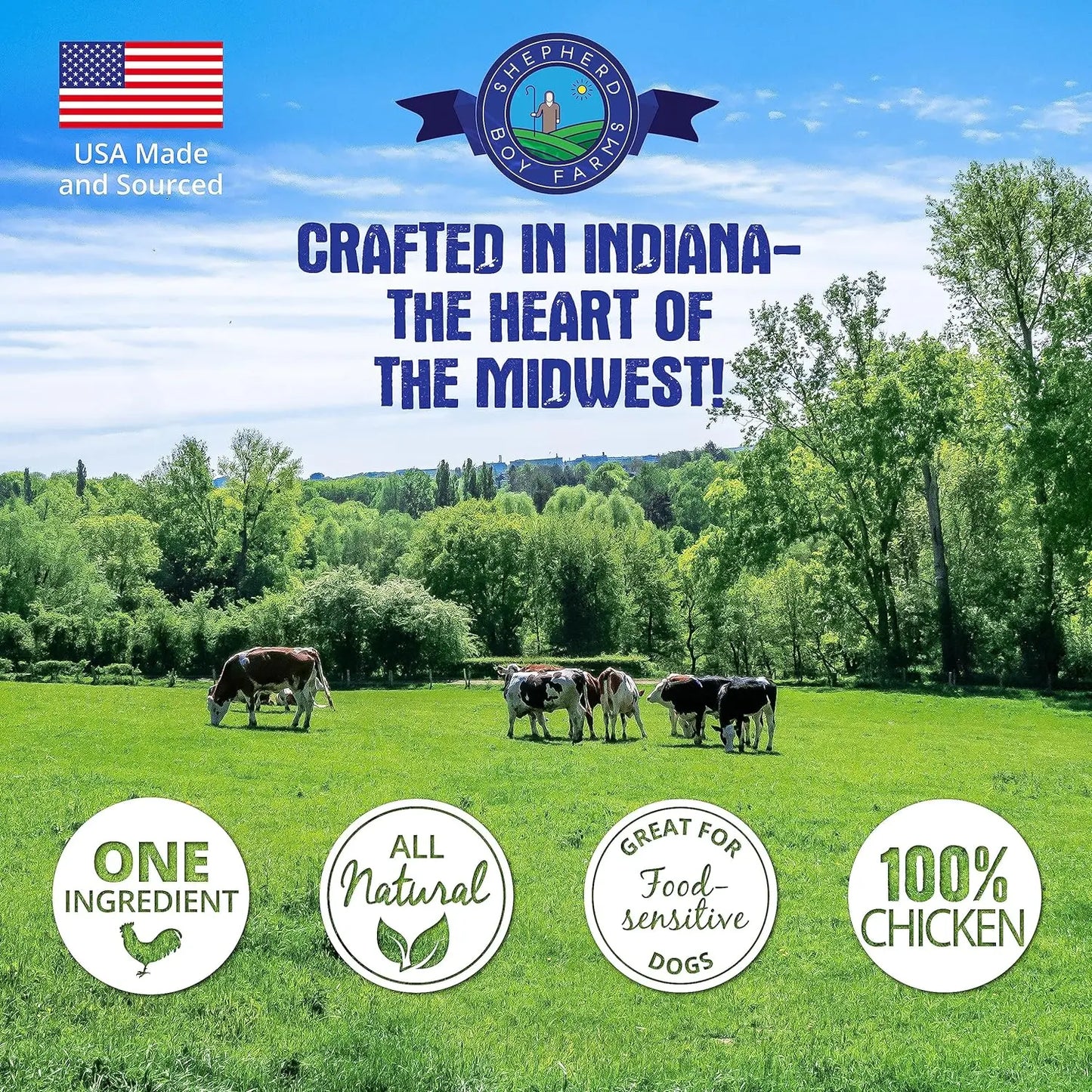 Shepherd Boy Farms Freeze Dried Chicken Heart Dog Treats