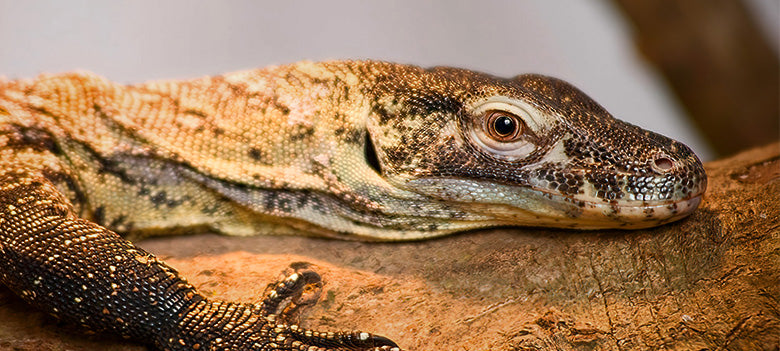 Featured

Best selling

Alphabetically, A-Z

Alphabetically, Z-A

Price, low to high

Price, high to low

Date, old to new

Date, new to old
Welcome reptile owners, let's discuss the importance of nutrition and convenience for your beloved pet! If you have ever had a reptile, you know that nutrition is key for their continued health and well-being. Keeping your pet well fed is an absolute must, but what if you don't have the time to catch prey or feed live animals? Our canned reptile food is the perfect solution.

Our canned reptile food is formulated to meet your pet's nutritional needs while providing an easily stored and convenient option. Packed with the nutrition required to keep your pet healthy, your reptile won't go without! By providing plenty of protein and essential vitamins and minerals, our canned reptile food is exactly what your pet needs.

It's not just nutrition that you have to worry about though; acceptance is also important. Some reptiles won't accept non-live prey and our canned reptile food is formulated to address this. The process that our food goes through allows it to mimic live prey, while still providing the nutritional content that your pet deserves.

When it comes to storage, you don't need to worry. Our canned reptile food is stored and processed properly to prevent spoilage; everything needed to keep your pet healthy! It can easily be stored in a cool, dry place for up to two years.
Zoo Med's Can O' Superworms Reptile Wet Food, Fluker's Gourmet-Style Canned Superworms, Lugarti's Canned Grasshoppers Reptile Food, Hikari USA Packman Frog PAC Attack wet food, Nature Zone Salad Dressing for Bearded Dragons Wet Food and Exo Terra Canned Superworms Specialty Reptile Food. All of these wonderful canned reptile food options provide your pet with wonderful nutrition with all the convenience of canned food!

Our range of canned reptile food offers delicious and nutritious meals that will make your reptilian friend stay happy and healthy. With ZooMed's Can O' Superworms, your reptile will be supplied with lots of protein and calcium to keep them thriving. Fluker's gourmet-style canned superworms are made with real ingredients to provide a tasty boost to your reptilian friend. Lugarti's canned grasshoppers provide a great alternative to mealworms as a lunch or dinner option. Hikari's PAC Attack wet food is full of oyster shell for great gut and skeletal health. Nature Zone Salad Dressing for Bearded Dragons provide the nutrition of a salad while also tasting great. Finally, Exo Terra Canned Superworms are a fantastic source of essential vitamins and minerals.

No more worrying about hunting for your reptilian friends every day. With a huge variety of canned reptile food options, you'll be able to easily provide a high-quality meal and plenty of nutrition on a regular basis.

Overall, our canned reptile food provides a great solution for reptile owners who want the convenience of an easily stored food, while providing all the nutrition that their pet needs. Consider our canned reptile food and give your pet the nourishment they require!
Find reptile food and treats your precious pet will love at online pet store Talis-us