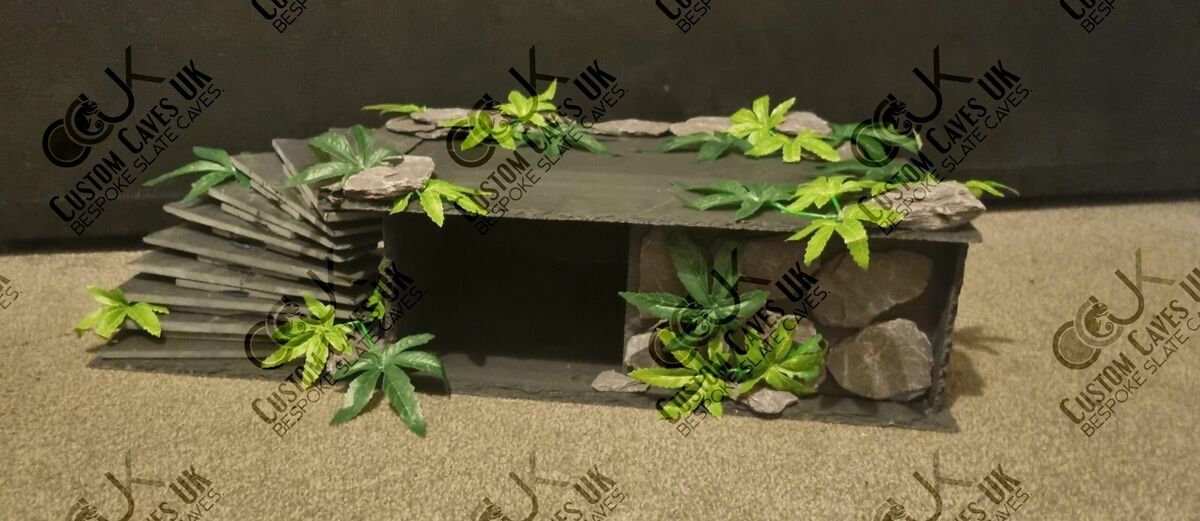 Terrarium Decor and Hideaways
Featured

Best selling

Alphabetically, A-Z

Alphabetically, Z-A

Price, low to high

Price, high to low

Date, old to new

Date, new to old
Give your reptile companions the most beautiful and comfortable hideaway with our Terrarium Decor and Hideaways! Featuring an array of shapes and sizes, it's never been easier to incorporate attractive decorations and hideouts for your reptilian family. From diy reptile hide, coconut hides, mugarti's vine hibes, and more - you can give your coolest critters a space they'll love.
Whether you're looking to accommodate the needs of a large reptile hide, bearded dragon hide, lizard hides, snake hide, and more - our Terrarium Decor and Hideaways won't disappoint. We've included
Zoo Med Habba Hut Terrarium Hideaways
,
Komodo Skull Heads
,
Galapagos Mossy Caves
, and
Zilla rock dens
- heavy duty and designed to last. Appealing to the reptile lover of any age, give your pets the perfect hideaway and sleep space that will fit all of their natural habitat needs.
Reptiles can be rather shy and keeping them in an attractive enclosure with multiple levels is a great way to provide them with the comfort and security they need. And with
A & E Cages Java Wood Hideouts
and more, these natural hides can also add a pleasant aesthetic for both your reptile companion and your home. So go ahead and spoil your reptilian family! Our wide selection of Terrarium Decor and Hideaways is guaranteed to give you the desired effect and provide your reptilian family with the perfect hideaway.