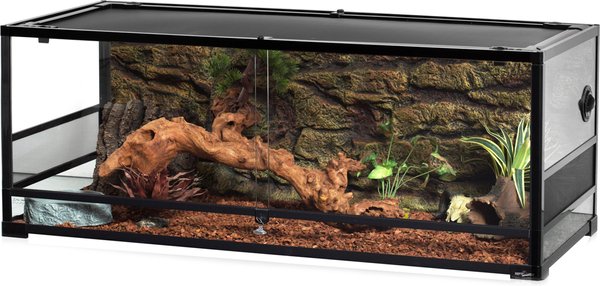 Featured

Best selling

Alphabetically, A-Z

Alphabetically, Z-A

Price, low to high

Price, high to low

Date, old to new

Date, new to old
Our amazing terrarium substrate is here to make life easier for reptile farmers, providing a safe, comfortable, and natural environment for your beloved pets. We use all-natural ingredients to ensure your terrarium contains every nutrient necessary to bring a natural terrarium to life.

Whether you need a substrate for a leopard gecko, a bearded dragon, a ball python, a tarantula, or any other reptile species, our terrarium substrate will help you create the perfect environment for them to thrive. We know how important it is that your terrarium be safe and secure, so our substrate is specifically designed to provide safety and stability for your reptiles.

Our terrarium substrate is made from the highest-quality ingredients and absorbs moisture, discourages the growth of bacteria, and is a great choice for bio-active terrariums. Plus, it's lightweight, dust-free, and eco-friendly - so you can be sure your pets are breathing clean, healthy air.
From our Zilla reptile terrarium bedding substrate liner to our Lugarti Premium Millipede & Isopod Substrate, we have the perfect products for all your pet needs. With our range of substrates, you can find exactly what you need for your leopard gecko, bearded dragon, ball python, and tarantula. We even have a range of substrates for your planted tank - with coconut fiber and tortoise substrate.

Our substrates are all natural and specially formulated to maintain the healthy terrarium environment your pets deserve. All of our products are made from natural ingredients and are safe for your pets. The Terrarium Substrate is guaranteed to provide long lasting comfort and security for your pets by providing a safe and healthy environment.

Terrarium Substrate is the perfect choice for any terrarium setup! Get ready to provide your pets with a cozy and comfortable home with our substates - all at an affordable price.