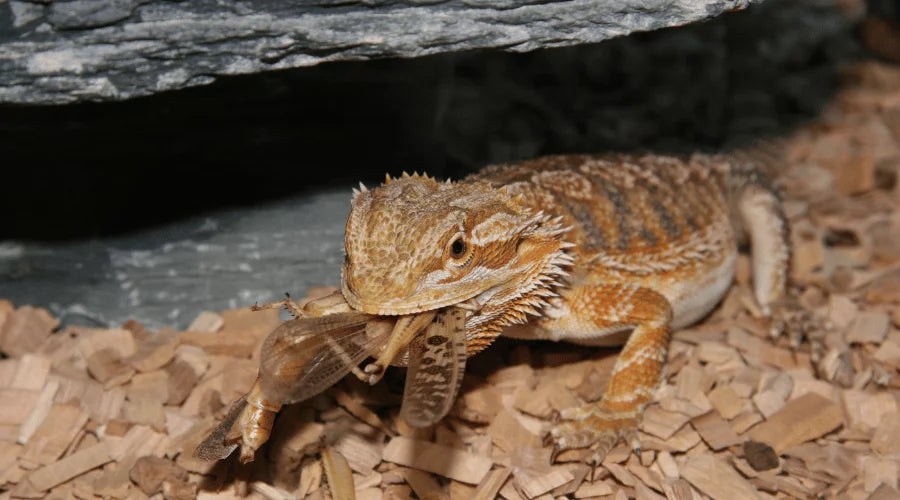 Featured

Best selling

Alphabetically, A-Z

Alphabetically, Z-A

Price, low to high

Price, high to low

Date, old to new

Date, new to old
No products found

Use fewer filters or clear all
Welcome to the new way to feed your pet reptiles! At Talis-us, we understand that providing the right nutrition to your scaly companion is essential for their growth and wellbeing. That's why we offer an extensive range of live food for reptiles to give everyone the perfect choice for their beloved pet.

Our live food selection is rich and varied, with something for everyone. For a protein-packed staple diet, why not try crickets, mealworms, superworms, flightless fruit flies, or hornworms? If your reptile needs to boost his calcium levels, look no further than our calciworms. For a high-fat treat, our waxworms are sure to do the trick. And let's not forget the Dubia roaches – an increasingly popular alternative to crickets.

Storing your live food is also important – all of our selection should be stored in a plastic tank with good ventilation. Not only are these tanks easy to clean, they provide the ideal habitat for your live food, too!

So why wait any longer? Make sure your reptile companion is getting all the necessary nutrients he needs with our selection of delicious live food. Our range offers something for everyone at great prices, so the only problem you'll have is deciding which option to choose.