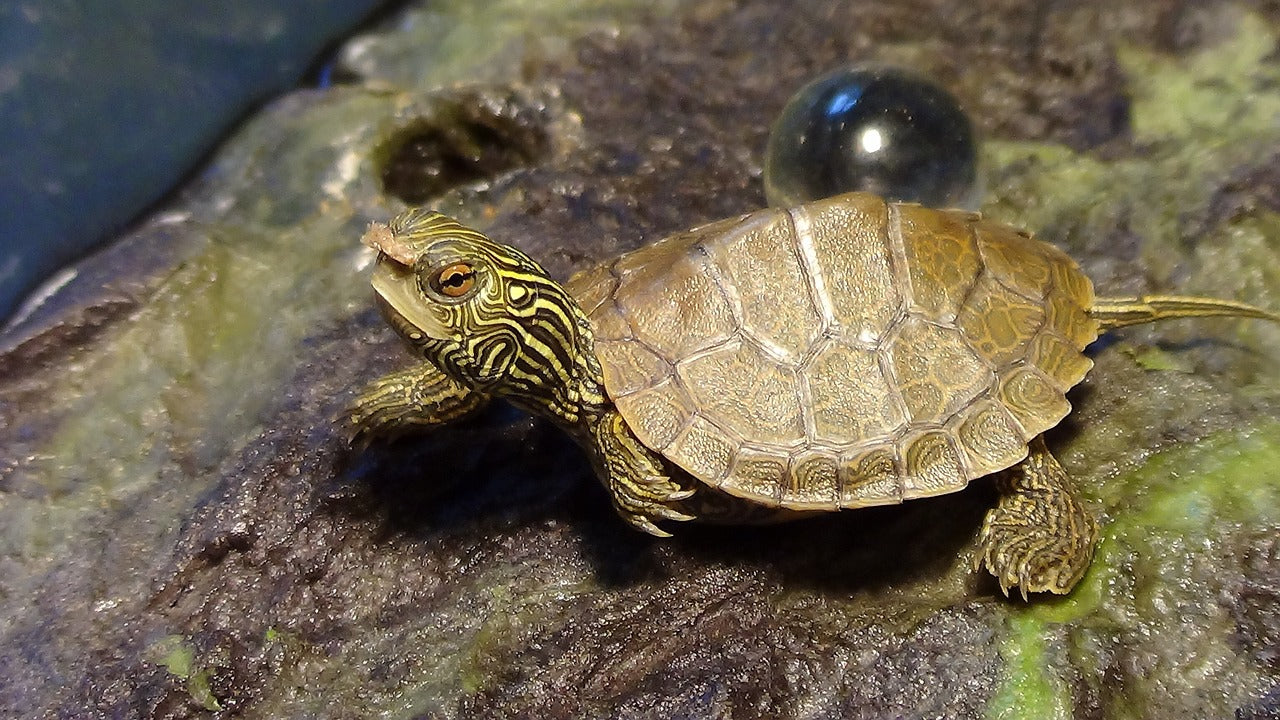 Featured

Best selling

Alphabetically, A-Z

Alphabetically, Z-A

Price, low to high

Price, high to low

Date, old to new

Date, new to old
No products found

Use fewer filters or clear all
Keeping your beloved pet reptile healthy and happy is easy with the amazing selection of food and treats offered by Talis-us! From turtle food and frog food to newt food and lizard food, you'll find something to satisfy all kinds of reptiles. And with live turtle food, freeze-dried varieties, and dry food to choose from, your best friend will never become bored by mealtime.

Treat your turtle to a delicious wide variety of foods with centers of fruit, dried red shrimp, mealworms, anchovies, and vegetables. And if you want to spoil him even more, try a can of Zoo Med's Natural Aquatic Maintenance Formula Turtle Food – it's designed to float on the water's surface, just the way your turtle loves it. Not to mention, you'll find an endless selection of mealworms that frogs can't resist. And with Talis-us's Can O' Crickets selection, you can feed your lizard with ease. Plus, these crickets are cooked to lock in flavor and freshness, and the exoskeletons are softened for easier digestion.
Reptile Food is an all-in-one source for the diet of your hermit crab, frog, turtle,iguana  or lizard. With top-notch brands like Zilla, Tetra, Zoo Med, Pangea, Repashy, Fluker's, Hikari USA, and Nature Zone, you know your beloved pet's diet will be filled with nutrients and minerals to help them stay healthy, strong, and active. Our selection of Reptile Food makes sure every species of reptile is catered for. With a wide variety of palatable flavours, your reptile can feed their craving, whilst receiving essential vitamins and minerals for balanced nutrition. Whether you have a small hermit crab, a large lizard, or something in between, Reptile Food has the perfect products to give your pet the nutrition it needs. Plus, because our Reptile Food is stored fresh, you can be sure your pet will love every meal. 

Of course, it's important to know that live food is not always the best choice. For some reptiles, live food can be dangerous, and very few snakes require it. But not to worry, as Talis-us has got you covered with a variety of options. And if you are looking for something truly special, Talis-us offers road kill scavenge options, so your snake can chow down like it would in the wild! So why not check out our collection of reptile food and treats today? Your beloved pet will thank you!