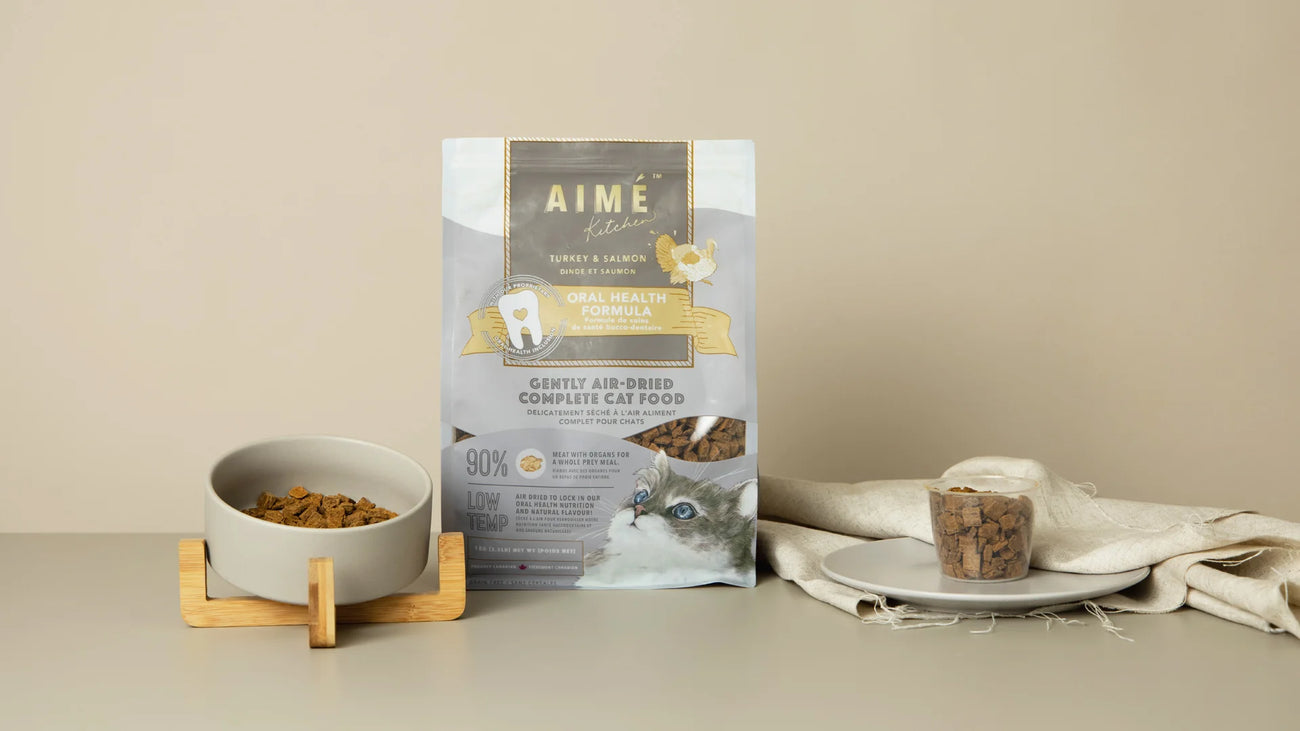 Featured

Best selling

Alphabetically, A-Z

Alphabetically, Z-A

Price, low to high

Price, high to low

Date, old to new

Date, new to old
Aimé Kitchen
Aimé Kitchen™ is leading the way to true pet oral health with its exclusive oral health formula. Aimé Kitchen™ recipes are created with the same love you'd use at home, as well as the expertise of their in-house Ph.D. animal nutritionist to ensure your pet is receiving optimum nutrition. Crafted with human-grade ingredients, ethically sourced proteins, and farm-fresh botanicals, Aimé Kitchen™ recipes are as close to your pet's natural diet as you can get.

But at Aimé Kitchen™ we believe that good oral health starts with prevention. That's why Aimé Kitchen™ isn't just another dental treat. Their Oral Health Formula is designed to address the root cause of oral health issues, not just the symptoms. Forget about that plaque and tartar coming back time and time again - your pet can receive long-term support thanks to the Aimé Kitchen™ Oral Health Formula.

Aimé Kitchen™ is changing the way we think about pet oral health, and we know your furry best friend will thank you for it. Keep your pet's teeth in tip-top shape with Aimé Kitchen™!
We've created an exclusive oral health recipe designed to support your entire microbiome. Our 3-Pronged approach helps keep your teeth and gums healthy and strong.

We focus first on removing bacteria in your oral cavity and digestive tract that cause dental issues. We then reduce inflammation around your teeth - often an issue with no outward symptoms - to keep your mouth in peak condition. Finally, we support saliva production to aid in digestion, strengthening your immune system.

Through our unique approach, Aimé Kitchen provides a comprehensive solution to give you the healthiest mouth imaginable. With our oral health recipe, you can trust that your teeth and gums will stay healthy and strong. So why wait? Start your transformation to better oral health today with Aimé Kitchen.
Aimé Kitchen meets the American Association of Feed Control Officials requirements for an all lifestages cat food.