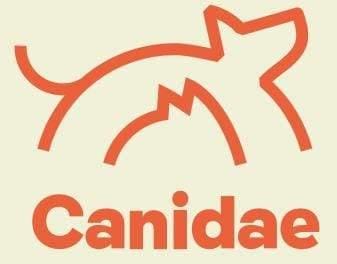 Canidae Dog & Cat Food - Reviews, Ingredients, Prices
Featured

Best selling

Alphabetically, A-Z

Alphabetically, Z-A

Price, low to high

Price, high to low

Date, old to new

Date, new to old
Canidae
As a pet owner, it is crucial to provide our furry friends with high-quality pet food that contains all the necessary nutrients for their overall well-being. One of the brands that stand out in the market is Canidae, known for producing premium quality dog and cat food products. Canidae manufactures a range of dog and cat food products, including all-stage and grain-free options.
Canidae utilizes premium ingredients, including brown rice, lamb meal, and dried lactobacillus casei fermentation. Brown rice is a complex carbohydrate that provides a source of dietary fiber and energy to your pets. Meanwhile, lamb meal is a high-quality source of protein that acts as a building block for muscle development and growth. Lastly, dried lactobacillus casei fermentation is an essential ingredient that promotes digestive health by supporting the growth of beneficial bacteria in your pet's gut.
Canidae all-life stages is a dog food product that provides the necessary nutrients that dogs of different ages need. The product contains all the important nutrients, including essential vitamins, minerals, omega-3, and omega-6 fatty acids. The fatty acids are essential for promoting healthy skin, shiny coat, and supporting cognitive function.

Canidae grain-free pure is a grain-free dog food product that is suitable for dogs with food sensitivities. The product eliminates grain, gluten, soy, wheat, and corn, which can trigger allergies in some dogs. Instead, it uses sweet potatoes and peas as an alternative carbohydrate source, providing a balanced and complete diet for your dog.

If your pet has a limited ingredient diet, Canidae offers a limited ingredient dog food product that is free of grains and artificial ingredients. The product contains dried lactobacillus acidophilus fermentation, which supports digestive health, and dried lactobacillus plantarum fermentation, which promotes oral health and encourages healthy bacteria growth.

Canidae does not compromise when it comes to the quality of their products, which is why all their products are made in the United States. All their products are carefully crafted using premium ingredients and undergo strict quality control measures to ensure they are safe and effective for your pets.
Canidae is a trusted brand when it comes to pet nutrition, providing high-quality dog and cat food products that cater to different needs, including grain-free and limited ingredient diets. With the importance of nutrition in supporting overall pet health, it is essential to choose the right pet food brand that prioritizes quality and safety. Trusting your pet's nutrition to Canidae is a choice you will never regret.
At Canidae, we believe what's best for our pets is best for us all. Our wholesome ingredients and recipes are formulated with whole body health in mind to bring out the best in your pet. Canidae pet foods contain no fillers, artificial ingredients, or artificial preservatives. Just complete and balanced goodness.
You will be able to feed your dog the best food possible with Canidae.
 Your cat will also be able to enjoy the same great benefits of Canidae pet food.
 Canidae cat food wet is a perfect way to give your cat the nutrients they need without having to worry about them getting dehydrated.
You can read reviews from other pet owners who have used Canidae dog food and see how much their dogs love it.
With Canidae, you know you are feeding your pet the very best.