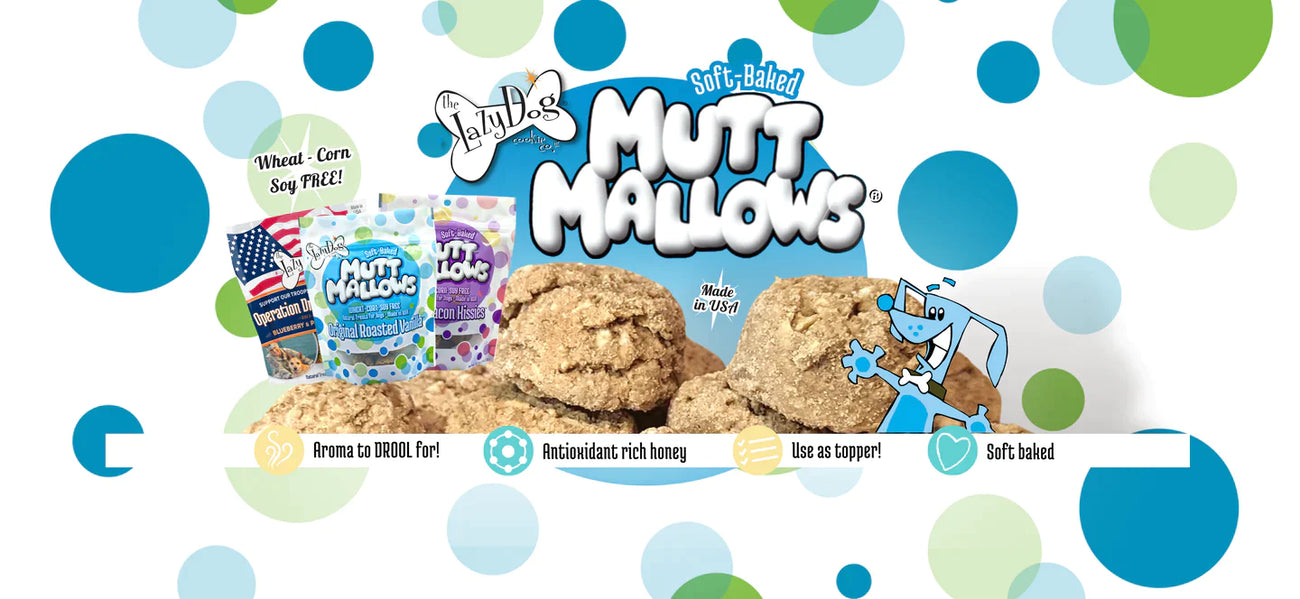 Featured

Best selling

Alphabetically, A-Z

Alphabetically, Z-A

Price, low to high

Price, high to low

Date, old to new

Date, new to old
The Lazy Dog Cookie

Introducing Lazy Dog Treats, the perfect snack for any furry friend! We've created a treat that is as delicious as it is healthy. Our treats are made with only limited ingredients and are free of wheat, corn, soy, and meat by-products. These delicious snacks are also certified vegetarian and vegan so all dogs can enjoy them!

At Lazy Dog Treats we care about your pup's health. To ensure optimal nutrition our treats are full of antioxidants which help promote your pet's sound health. High levels of antioxidants also assist in reducing tearing as well as supporting eye, heart and joint health.

Choose the best for your pup by feeding them these delicious vegetarian and vegan treats by Lazy Dog! Treat time has never been as fun and healthy as it is with our wide selection of wholesome goodies made from only natural ingredients. Go ahead and give your furry companion the nutritious snack they deserve with Lazy Dog Treats!