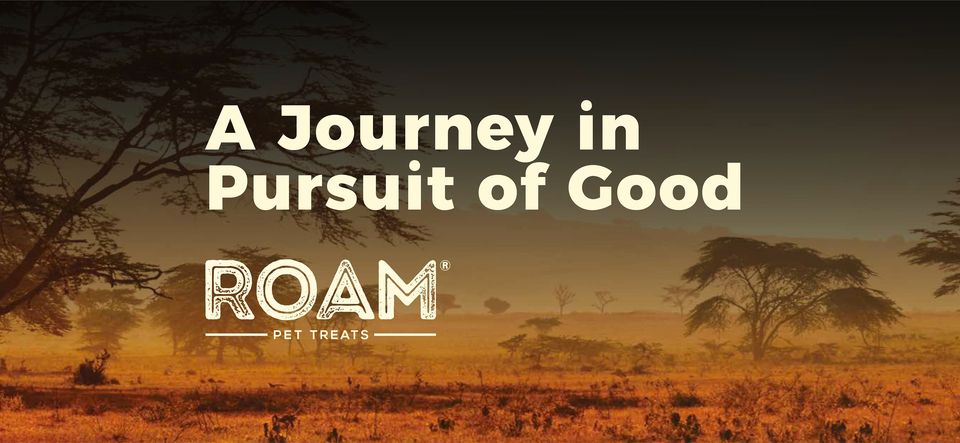 Featured

Best selling

Alphabetically, A-Z

Alphabetically, Z-A

Price, low to high

Price, high to low

Date, old to new

Date, new to old
ROAM
Do you have a pup who loves indulging in treats? Then look no further than ROAM Jerky Dog Treats! With higher levels of protein and less fat than traditional meats, ROAM offers a great non-allergenic chew that is both satisfying and long lasting. Plus, its mild flavor and limited ingredients make it ideal for any dog. Vets and industry experts alike can attest to the quality of these treats, a testament to their success!
Unleash the power of a novel diet with ROAM dog treats! These innovative treats offer a range of alternative meats, such as Ostrich, Crocodile and Venison, that have been sourced from farm-raised animals that are free of hormones and artificial preservatives. This will provide your furry companion with high-quality nutrition while reducing food allergies! Moreover, ROAM's Ostrich Bone Dog treat is packed full of flavour and has essential fatty acids. It won't be matched in the wild--so why not spoil your pup today? With ROAM, your canine friend will have a healthier diet without sacrificing taste or wellbeing. Let your fur baby roam freely with healthful snacks from ROAM!
No more worrying about unhealthy snacks or sacrificing on taste - ROAM Jerky Dog Treats offer something everyone can savor with joy. Our treats bring your pup's wild side to life, providing an enjoyable snack fashioned with impeccable texture and lovely flavors. Now available at Talis-us online pet store, this selection of special goodies will help keep your pup entertained and healthy for years to come!