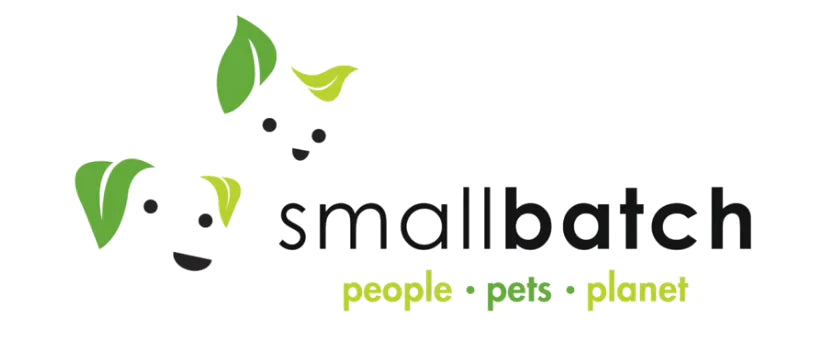 Featured

Best selling

Alphabetically, A-Z

Alphabetically, Z-A

Price, low to high

Price, high to low

Date, old to new

Date, new to old
SmallBatch
Introducing SmallBatch, the ultimate in pet nutrition! As a family-owned business, SmallBatch knows just how important your pet's wellbeing is to you - which is why they only source the finest organic non-GMO ingredients for their raw meals. With SmallBatch, you can trust that your pet is getting all of the fresh, nutritious sustenance that they need for all stages of life.
SmallBatch is the perfect pet food choice for pet owners who are looking for superior nutrition that will keep their furry family members happy and healthy. Our small batch recipes are made with fresh, highest-quality ingredients and never any preservatives or fillers so you can be sure your pet is getting the best nutrition possible. With our delicious flavors of dog and cat food, plus our nutrient-rich Bone Broth, your pet will feel satisfied and energized–without any of the guilt that comes from feeding them processed, unhealthy foods. All of our products are freezedried, meaning you can store them for longer than traditional pet food and you don't have to worry about them losing their nutritional value

SmallBatch Lightly Cooked Beefbatch Dog Food is formulated to exacting standards, at the highest quality levels. Every batch is created with only the freshest ingredients, and monitored with uncompromising precision. The result is a top-rated pet food that customers can't get enough of!

When it comes to pet nutrition, look no further than our top 20 customer-favorite company, SmallBatch Pet Food. Their complete and balanced diets use only whole-food sources, as well as all-meat grinds for both cats and dogs. So if you're looking for pet nutrition that you can trust, think SmallBatch!