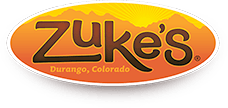 Featured

Best selling

Alphabetically, A-Z

Alphabetically, Z-A

Price, low to high

Price, high to low

Date, old to new

Date, new to old
Zukes
Are you tired of giving your furry friend treats that are full of fillers and artificial ingredients? Look no further, because Zuke's is here to revolutionize the way you reward your pet!

Introducing Zuke's, the pioneering company dedicated to creating natural dog treats and chews that not only taste great but also promote your pup's health. With our mission to bring happiness and nourishment to every tail-wagging companion, we have crafted Zuke's treats with only the finest, nutrient-dense ingredients.

At Zuke's, we believe that four-legged family members deserve the best. That's why we carefully select high-protein meats, fresh vegetables, and succulent fruits to create treats your pup will go gaga for. We understand that your furry friend deserves a diet as close to nature as possible, which is why Zuke's treats are free of corn, wheat, and soy. No added artificial flavors or preservatives, just pure deliciousness that will leave your pup begging for more!

Are you in the midst of training your new furry addition? Look no further than Zuke's Puppy Naturals Training Dog Treats. These specially formulated bites are not only scrumptious but are also packed with the nutrients your growing pup needs. From their adorable wagging tails to their bright, curious eyes, Zuke's Puppy Naturals are designed to fuel their every adventure and support their overall development.

For our smaller furry friends, we haven't forgotten about you! Zuke's Mini Naturals Dog Treats are perfectly sized for petite mouths, making them ideal for training or simply showing your furry friend some love. Bursting with flavor, these pocket-sized treats will have your pup performing tricks, wagging their tail, and drooling with delight.

When you choose Zuke's, you are choosing more than just a treat. You are choosing a company that truly cares about your pet's well-being. Our team of passionate pet lovers works tirelessly in our state-of-the-art kitchen to ensure that every treat meets the highest standards of quality. We understand that your pup is part of your family, and we treat them as such.

So, why wait any longer? Treat your four-legged friend to the best life has to offer with Zuke's natural dog treats and chews. Experience the joy of watching your furry companion devour a delicious, wholesome treat, knowing you are providing them with the nourishment they need and the taste they crave. Join the Zuke's family today and let your pup indulge in a tail-wagging adventure unlike any other!