APP WIFI Control Automatic Intelligent Self Cleaning Cat Litter Box Cat Toilet
Sku:

TTAL0495S

Vendor: Talis Us
Cat Litter Box

Sturdy build; the cat litter box is made from environmentally friendly PP resin. The detachable parts are built to last. The broad base offers maximum stability and reliable operation. The improved design makes the box waterproof.
Easy to use; the sand basin features automatic operation modes that take the work off your hands. Effortlessly remove the waste and clean the detachable parts when you need to. No technical skills required.
Massive size; the sizeable 67L size of the box accommodates cats of any sizes up to 10kg. Your cat is assured comfort to go about its business. The foot gaps effectively match the cats' 5mm toe opening.
Safety; the cat box features anti bite cables inside the toilet. The conch structure leaves no exposed hole and prevents cat jamming. The back of the trash can lowers to avoid the reverse button.
Automated; the box features an automatic shovel for easy dirt removal. The silent upgrade features and customized weight display options make it easy to monitor the boxes' status. The automatic self-cleaning mechanisms improve maintenance.
View full details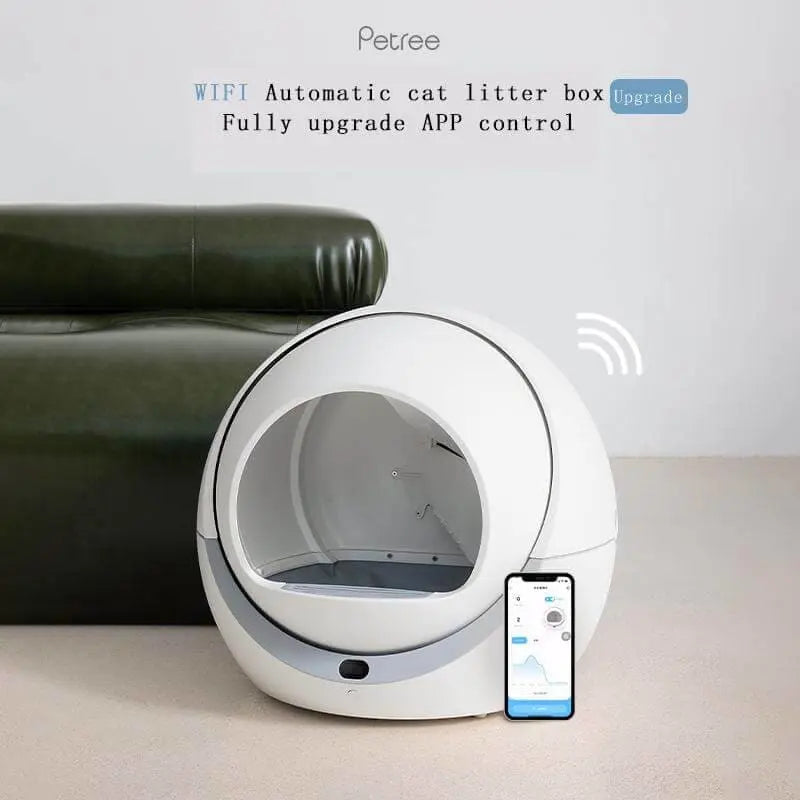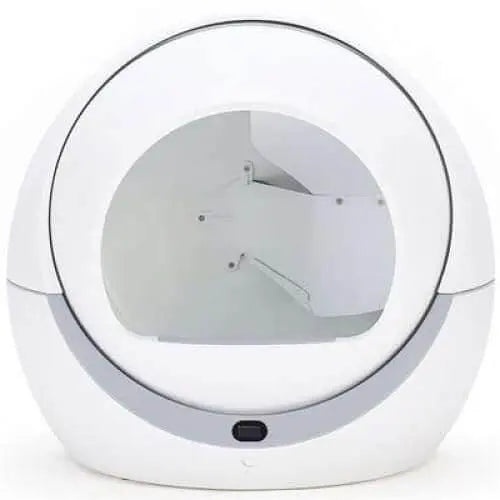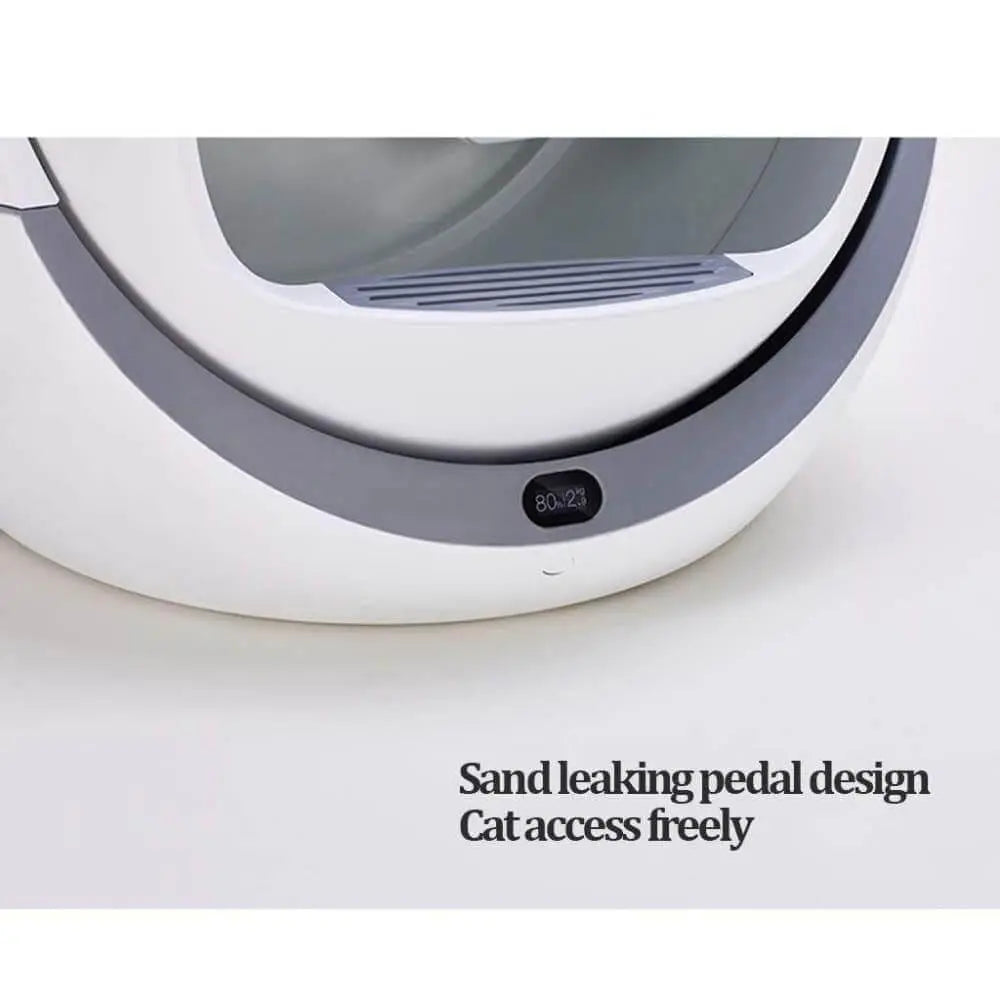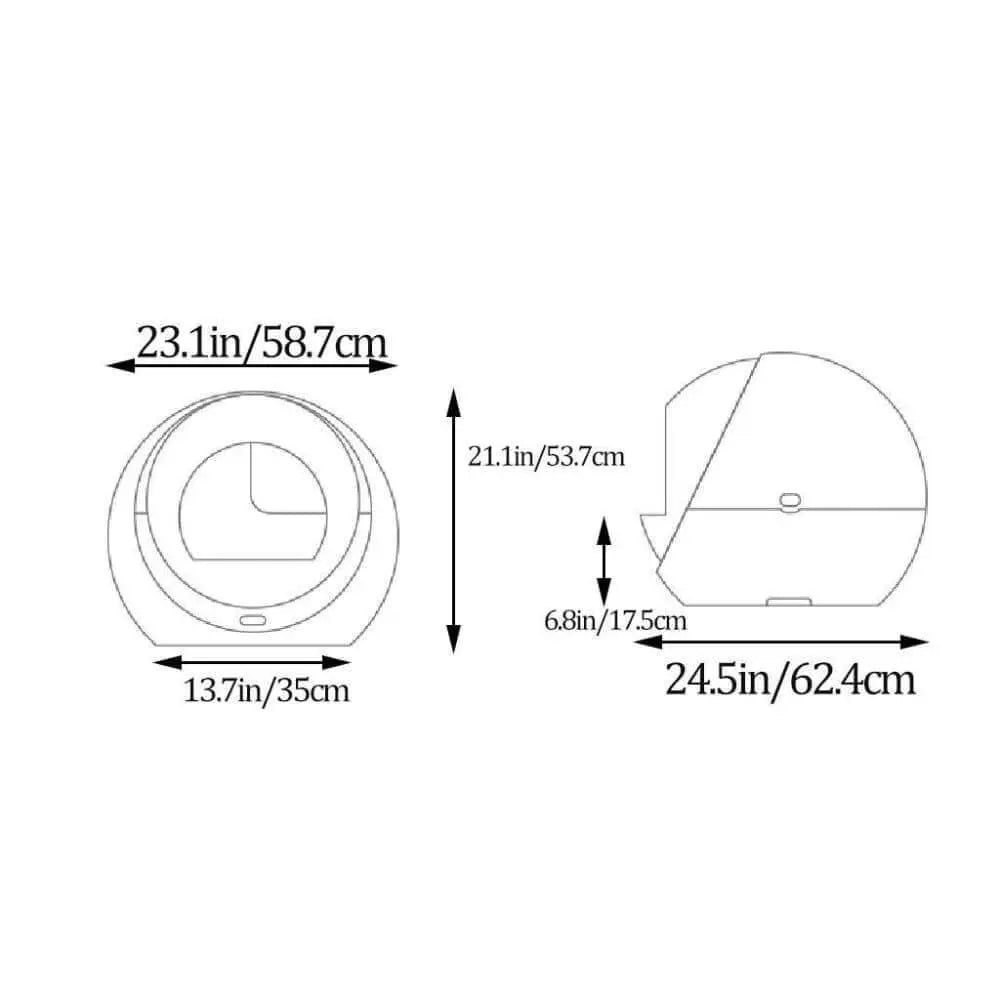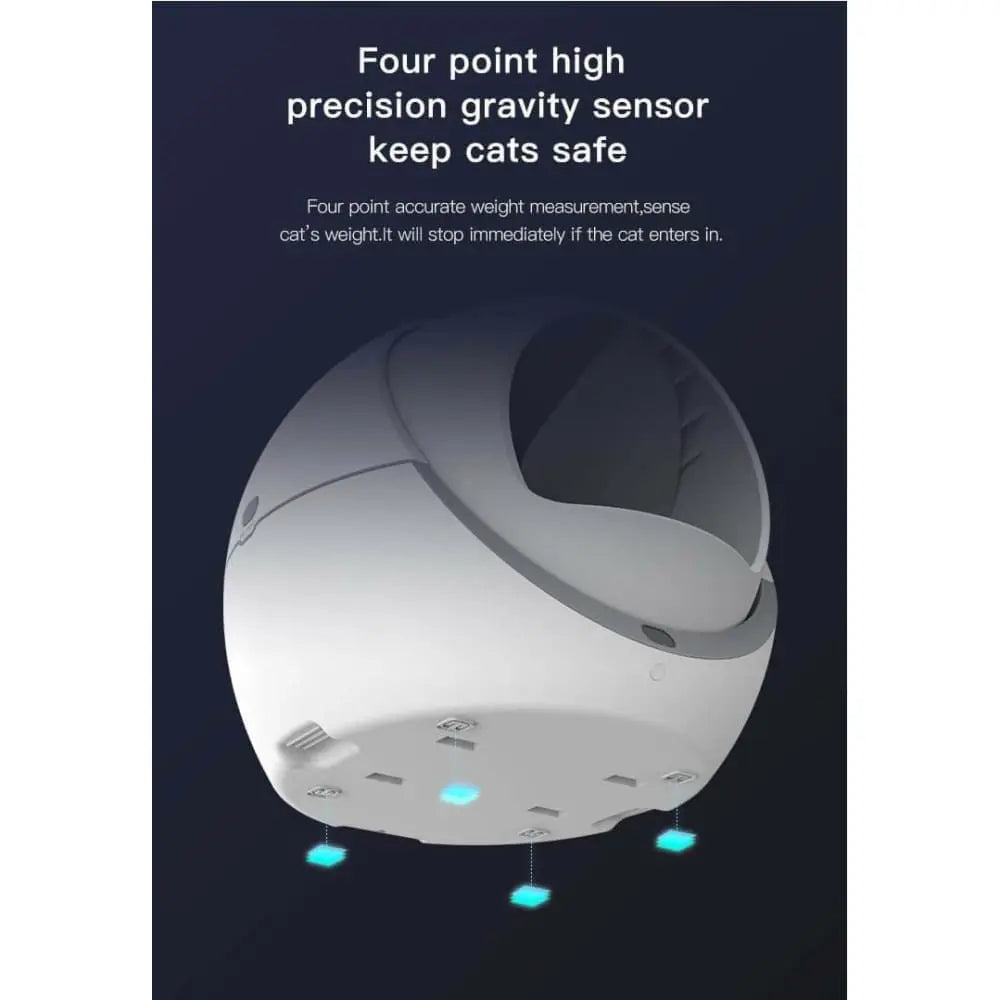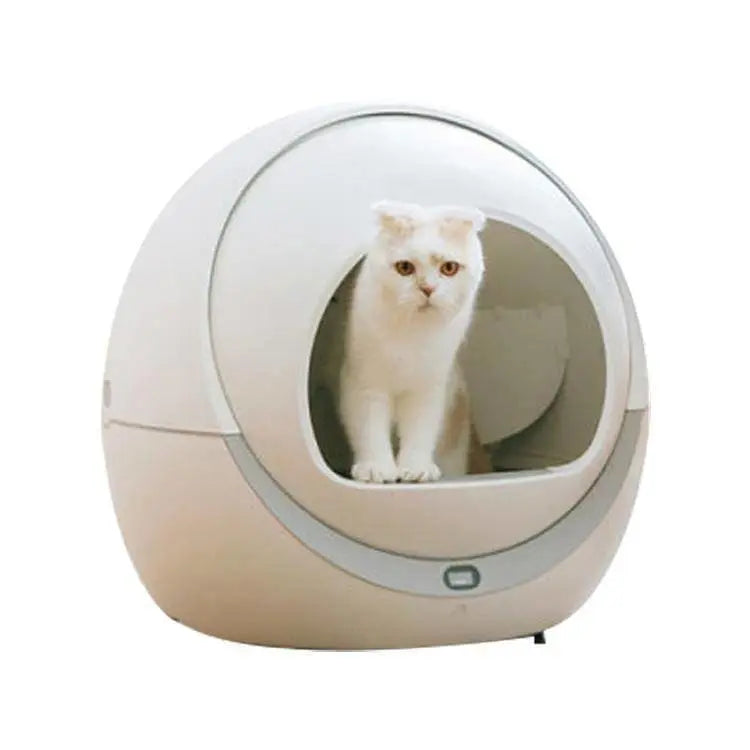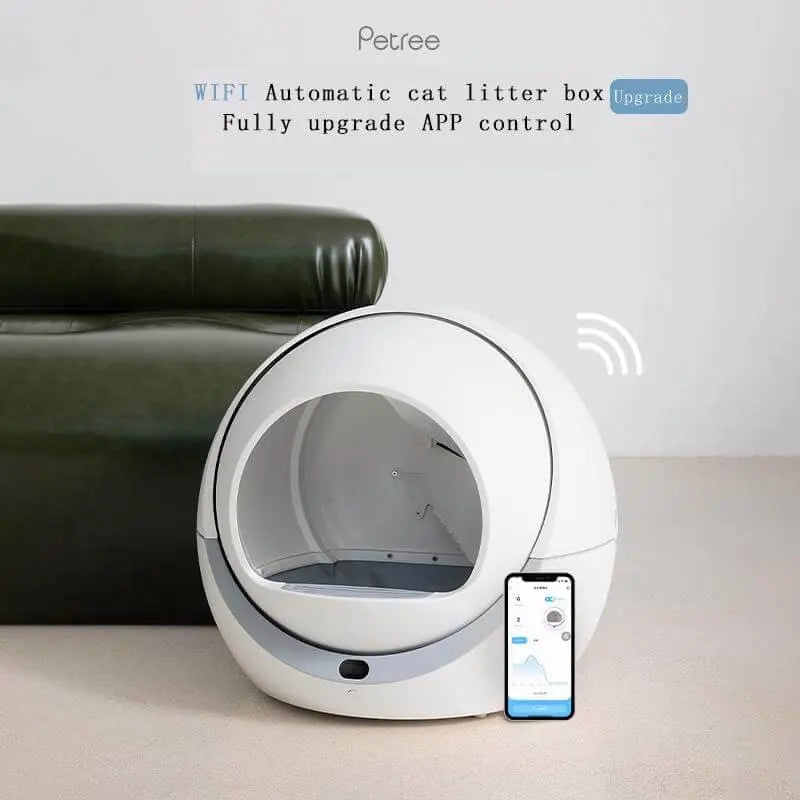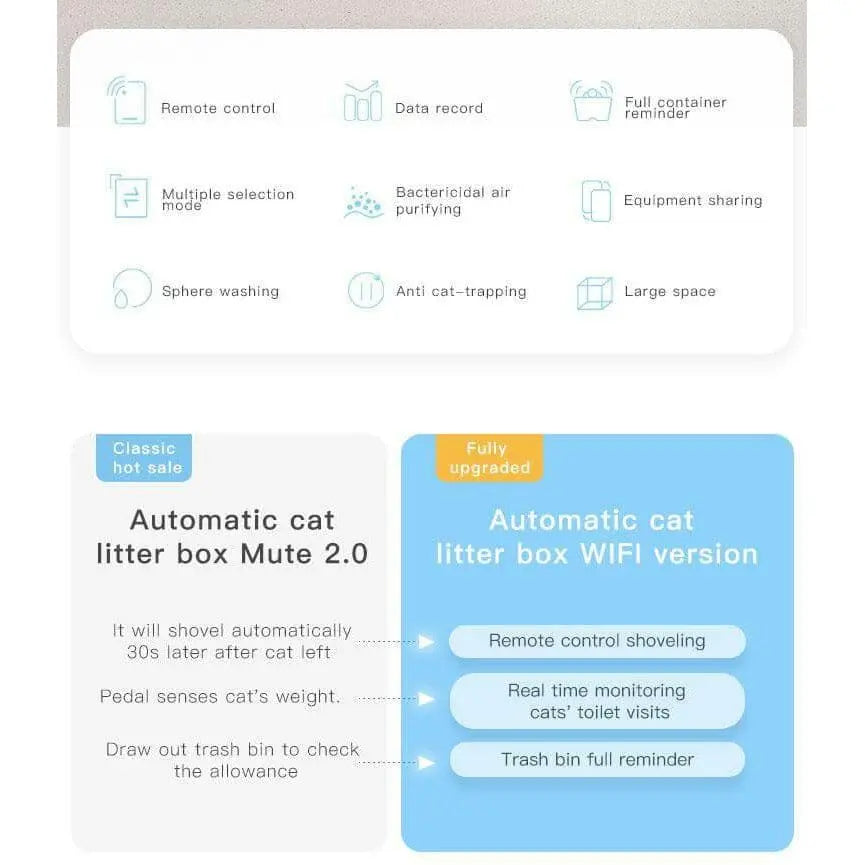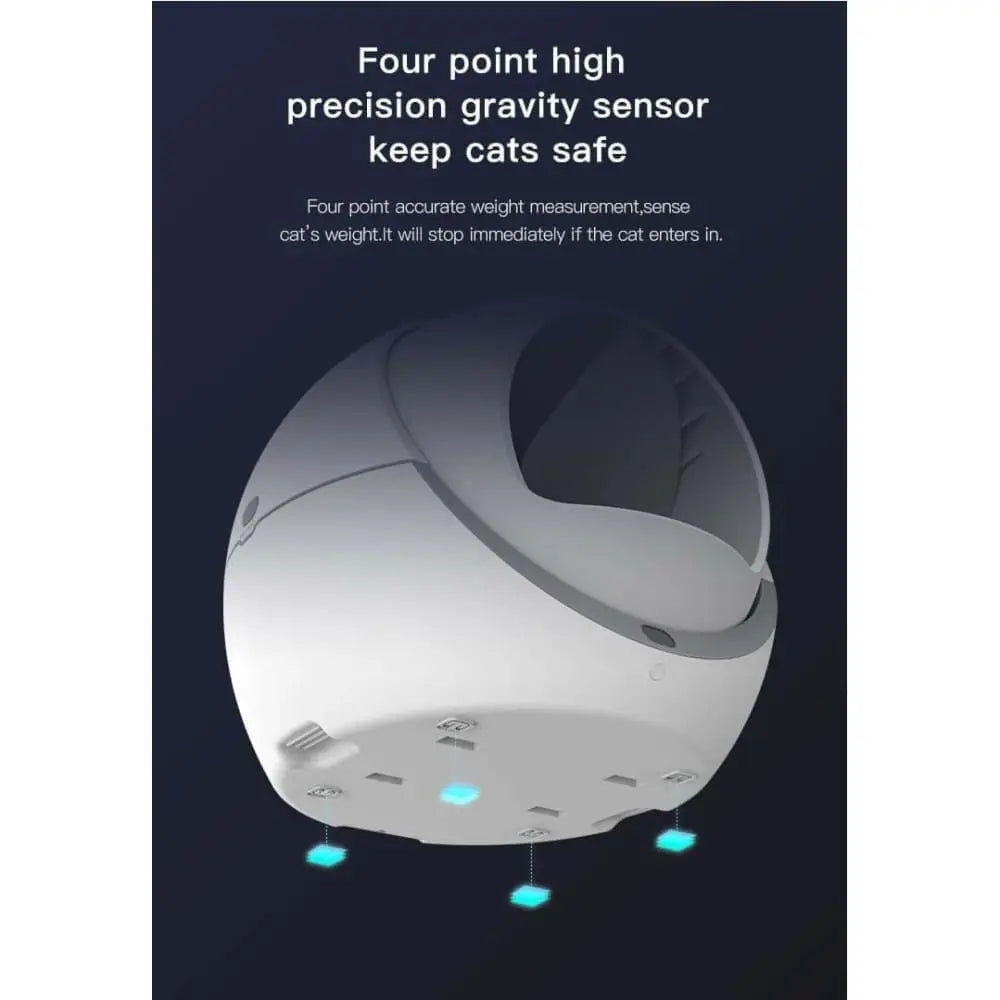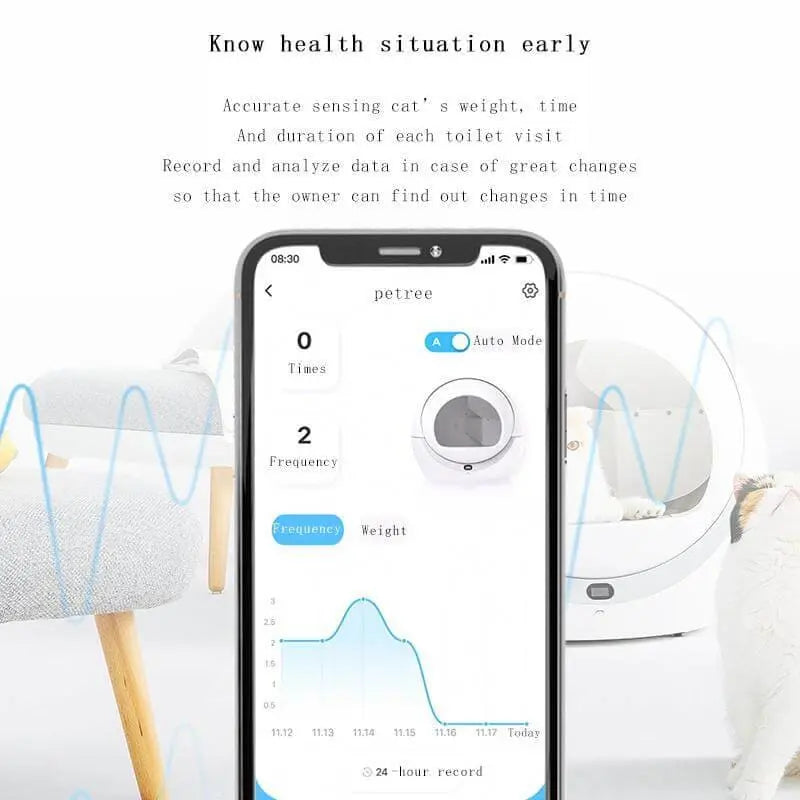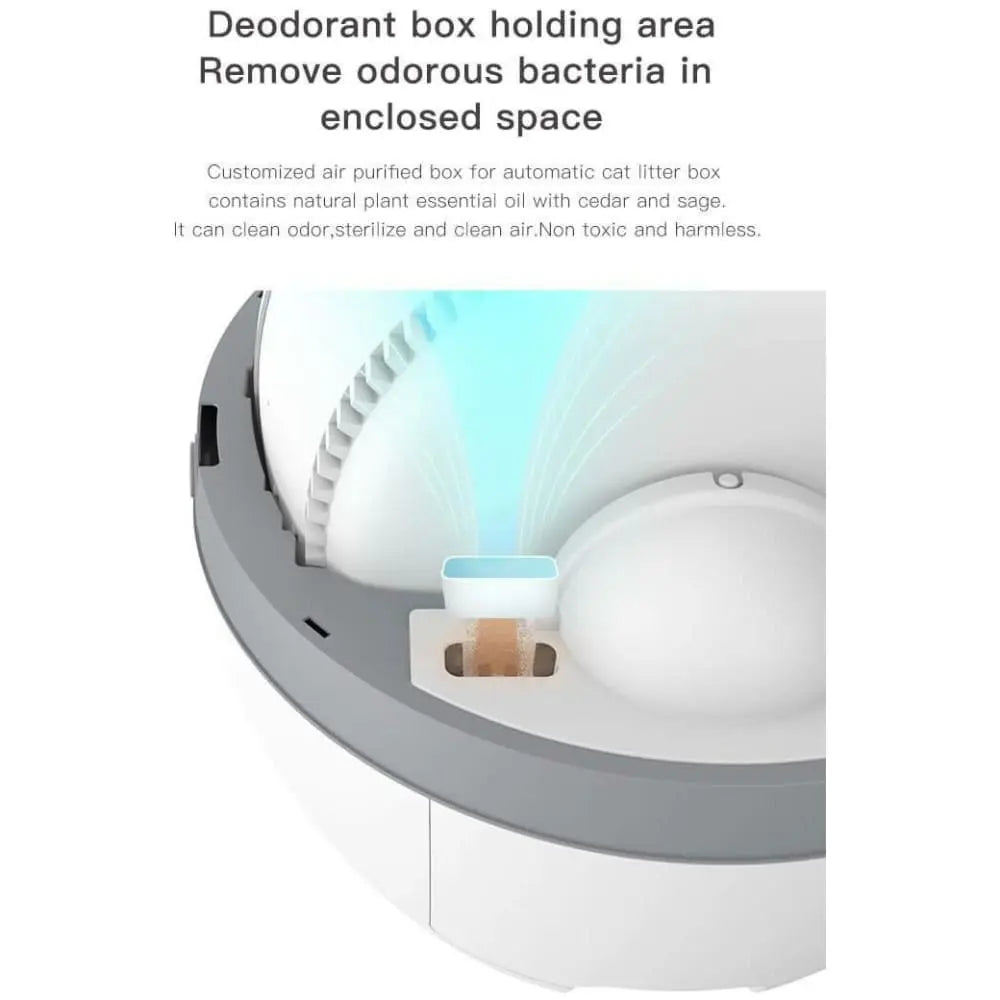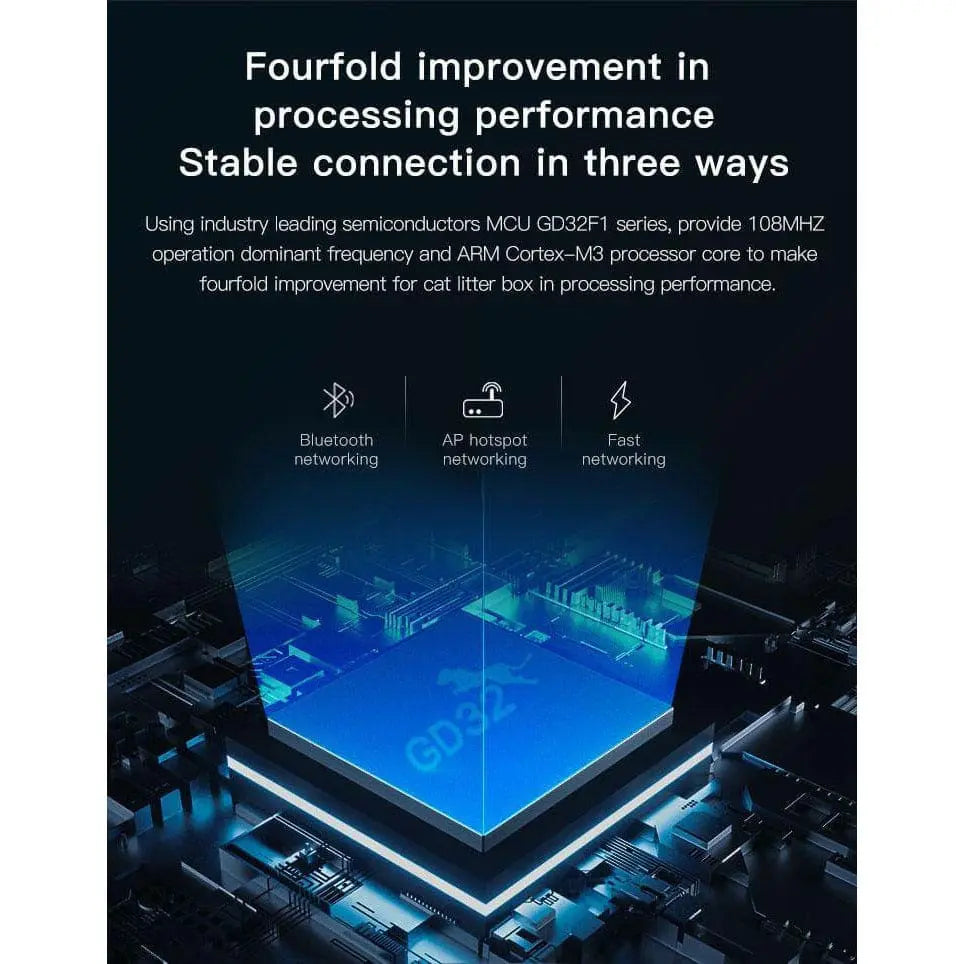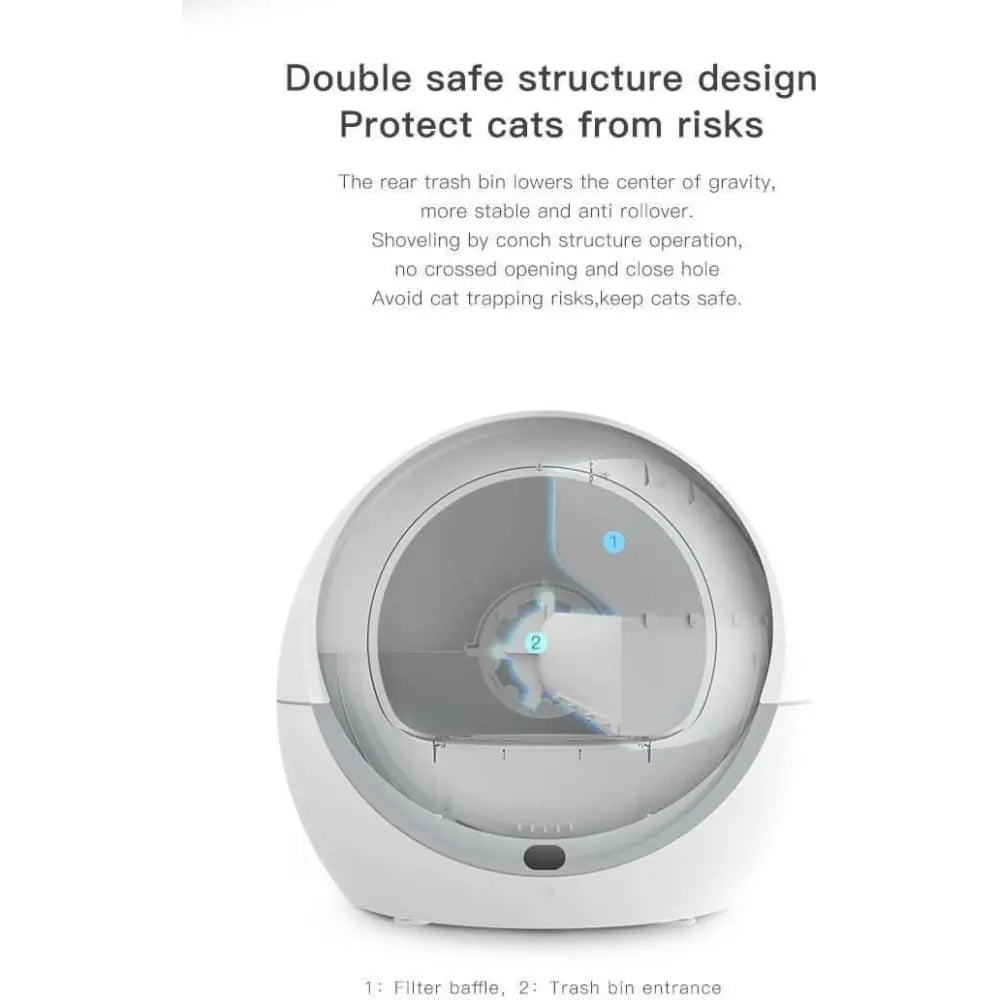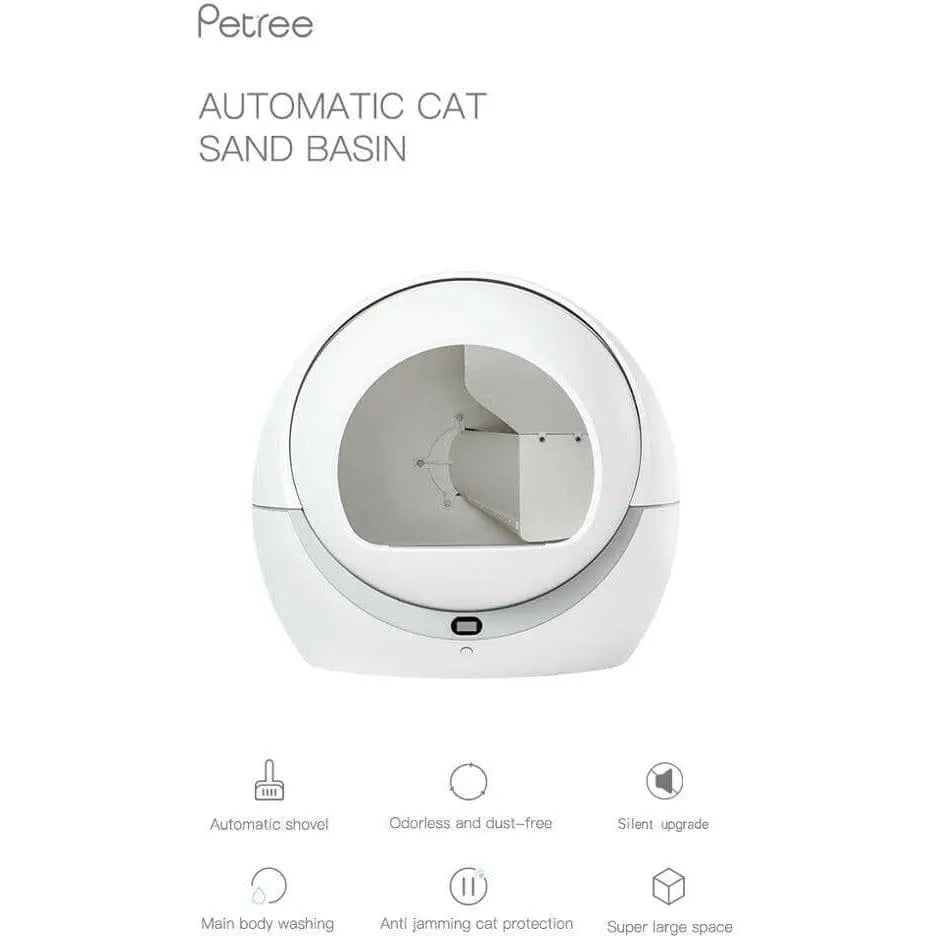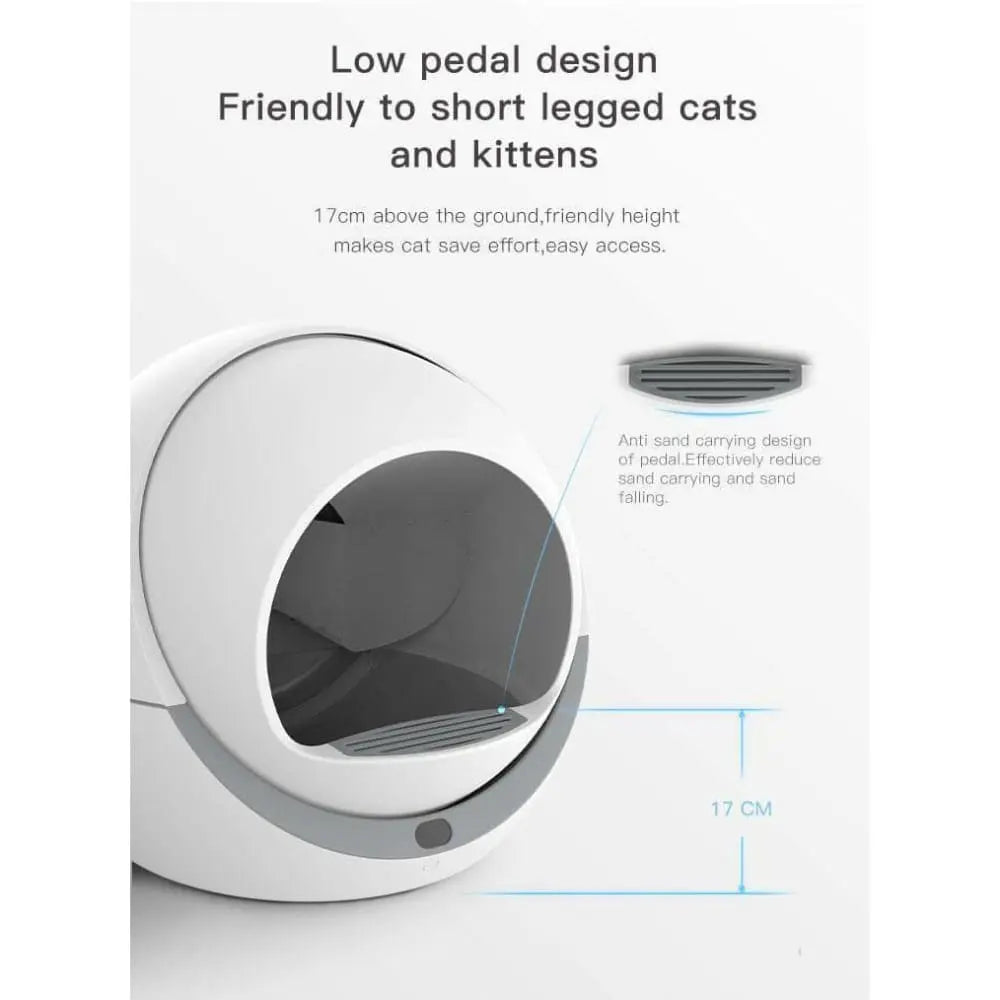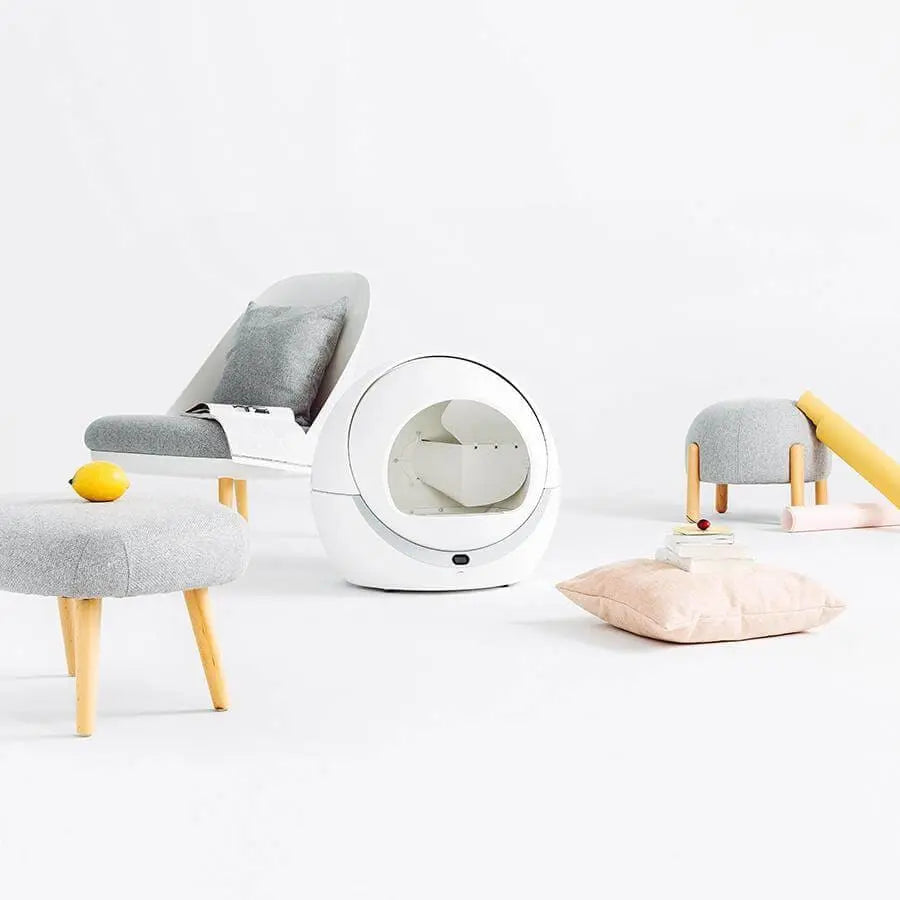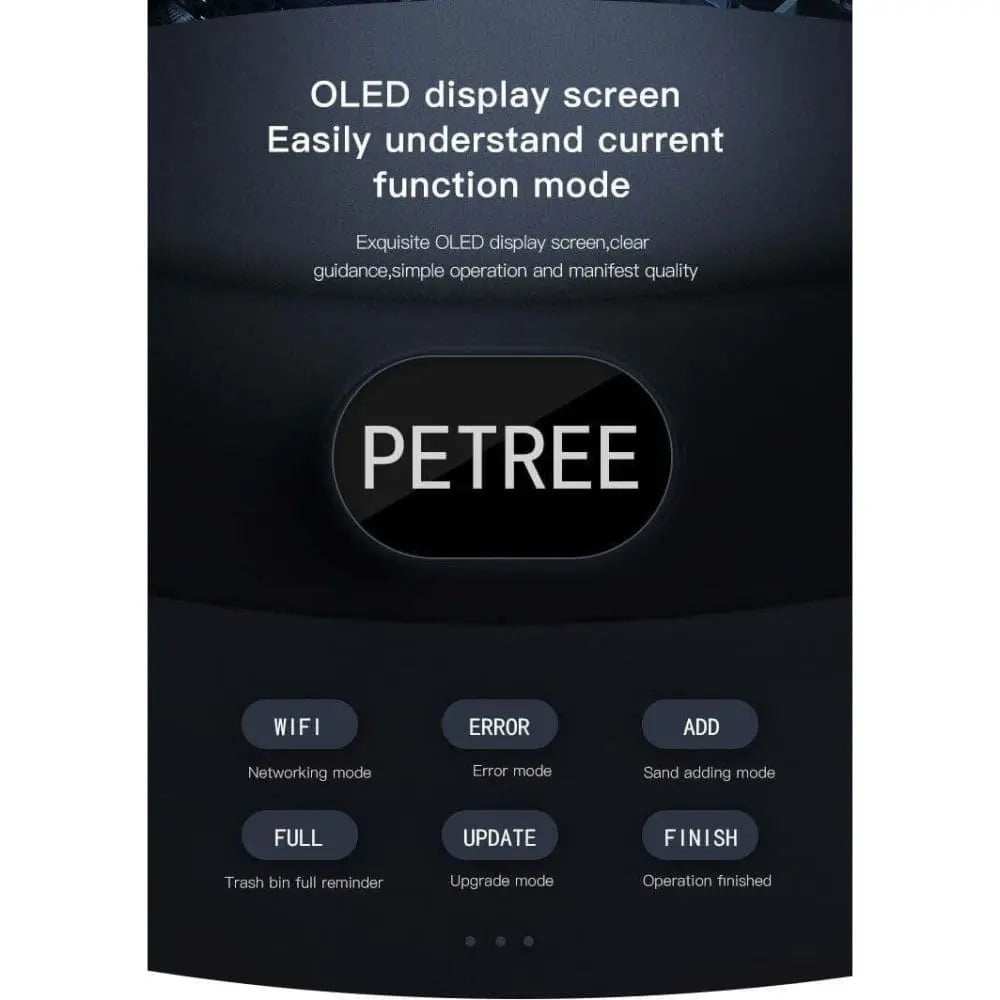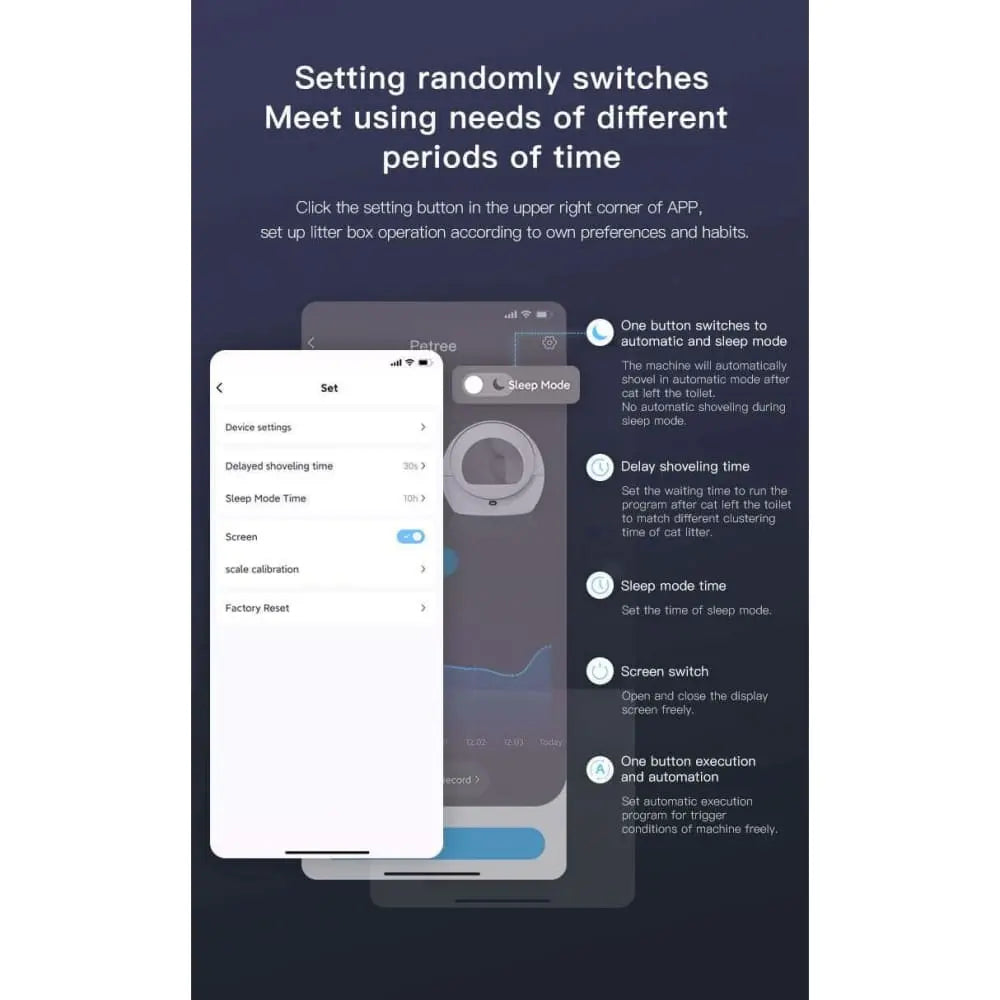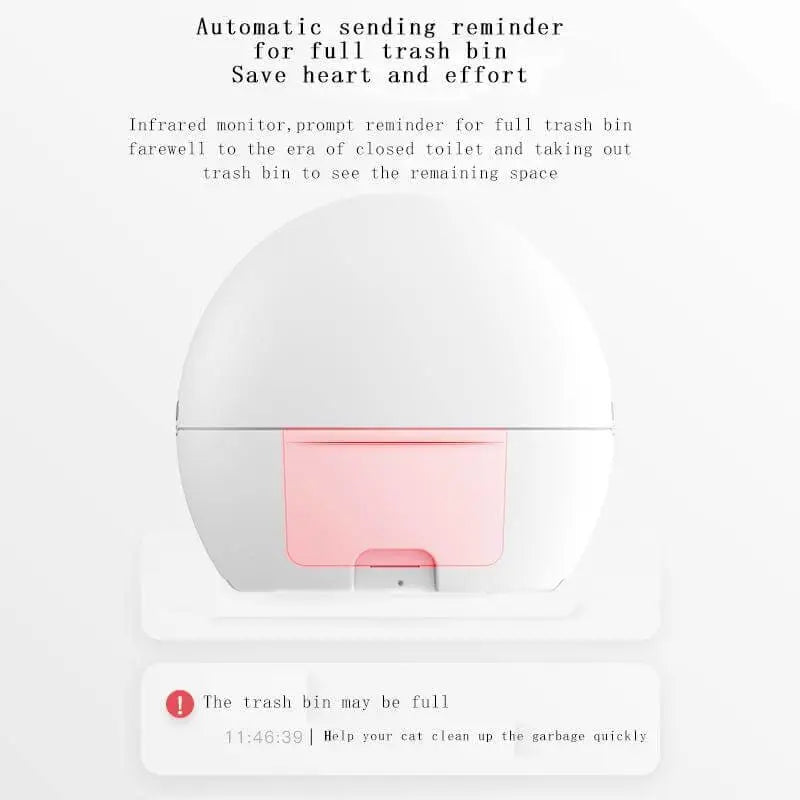 APP WIFI Control Automatic Intelligent Self Cleaning Cat Litter Box Cat Toilet