Boo Boo's Best Turkey Trainers Dog Treats 4oz
Sku:

TBOO10728S

Vendor: Boo Boo's Best
Introducing Boo Boo's Best trainings treats for dogs! Our new one-of-a-kind grocery list of ingredients puts all others to shame. We have discovered a unique combination that will tantalize your pup's taste buds and make training sessions more effective than ever before!

Our non-crumbly, soft and tasty trainer bites are the perfect size for training. And since we don't use any preservatives, grains or artificial ingredients in our production process (in the USA none the less!), you can rest assured that these delectable doggy treats won't harm your dog's health. The full flavor is delivered with an all natural combination of black strap molasses, smokey flavorings and other expertly blended goodness to keep that tail wagging all day long! It's impossible to ignore the incredible aroma enticing your pooch toward their reward during each training session.

If you're looking for the best possible snack to reward your pup during training, then look no further than Boo Boo's Best Turkey Trainers Dog Treats. With our unique blend of flavors, no preservatives and an incomparable smell attractive even to humans, what more could you ask for? Get ready to supersize those puppy smiles with premium quality yumminess from one of the most trusted treat producers on the market!
View full details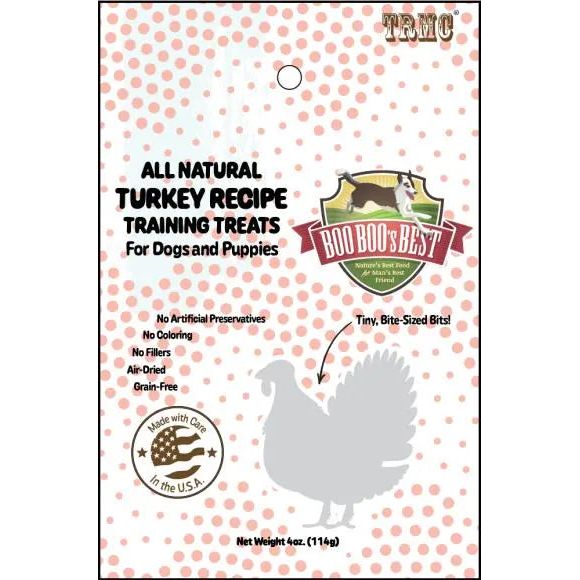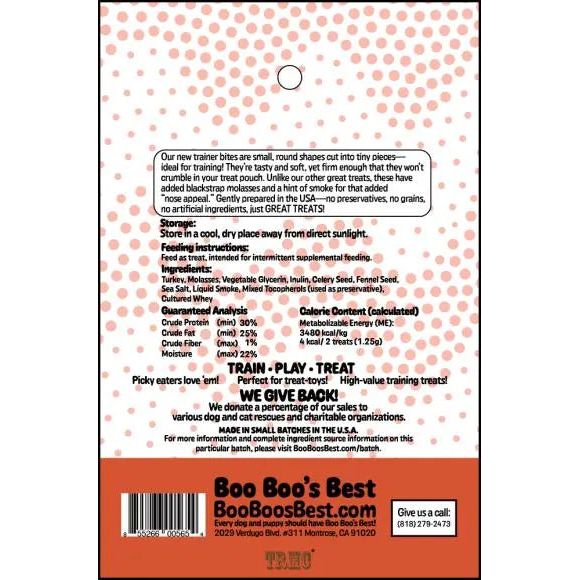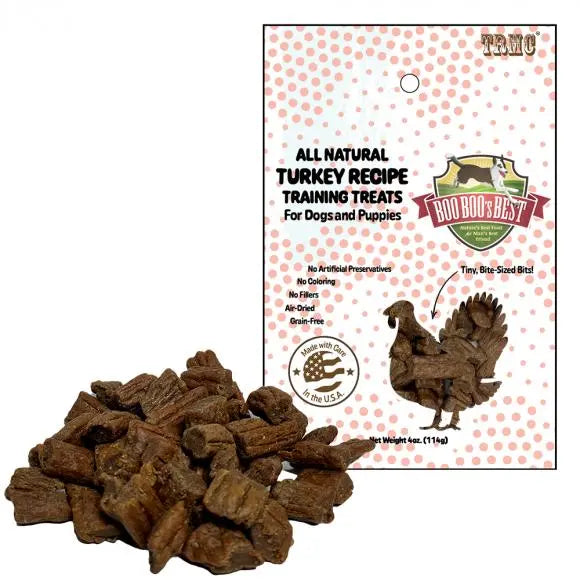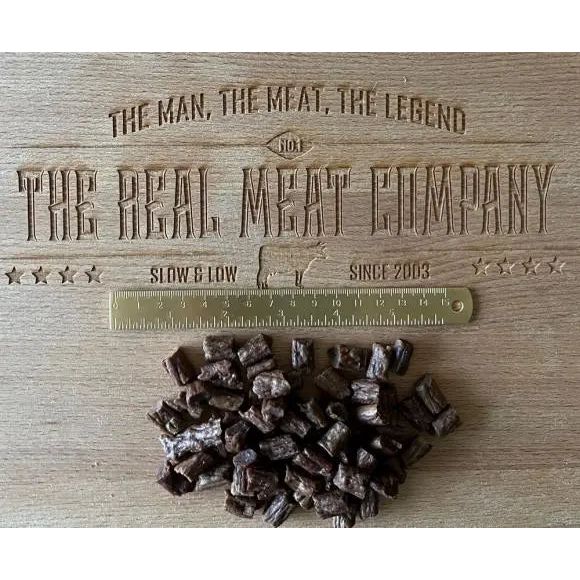 Boo Boo's Best Turkey Trainers Dog Treats 4oz