Prevue Pet Deluxe Parrot Dometop Cage with Playtop
Sku:

TPRE1608S

Vendor: Prevue Pet
Features:

Exterior dimensions: 36-1/2" L x 27-3/8" W x 63-1/2" H
Interior dimensions: 36" L x 27" W x 44" H
7/8" Wire spacing
9 & 11 Gauge
Wrought iron
2-in-1 Front door opens down (landing style) or swings out (traditional)
Exterior playtop area with toy/treat hooks, cup holders, perch & ladder
Rounded-corner seed guard
Pull-out bottom grille and drawer
Top pull-out drawer for easy cleaning
Cage stand base features easy-rolling casters
3 Wooden perches
4 Stainless steel cups
Black hammer tone, powder-coated finish

The Prevue Deluxe Wrought Iron Parrot Cage is the perfect home for your feathered friend.

The unique 2-in-1 front door opens down as a landing-style door or swings out for full access to the entire cage. Also, there is a slide-out door between the bird cage and play top area that lets birds move easily from one area to the other. Exterior play top area features include: Triple toy hook, Cup holders, Perch and Ladder

It features a playtop, roomy dome top, and playtop design that's perfect for your playful buddy. A rounded-corner seed guard, a pull-out bottom grille and drawer, a top pull-out drawer for easy cleaning, and a cage stand base with easy-rolling casters make this an ideal parrot cage.

Includes 3 wood perches and 4 stainless steel cups. The black hammer tone finish is attractive for any room.
View full details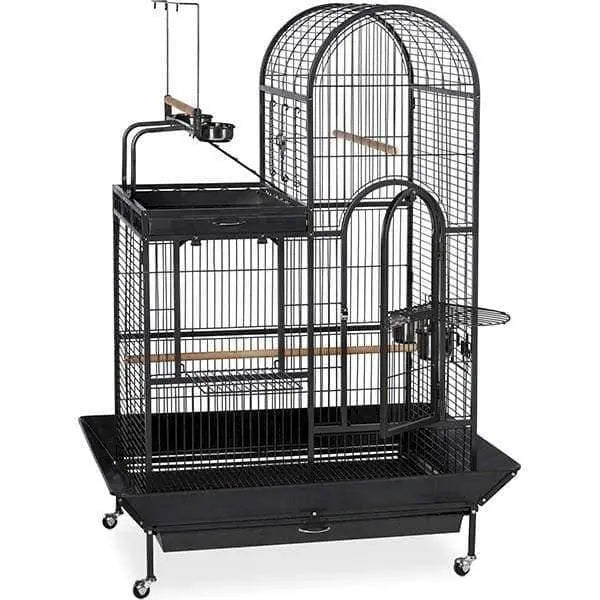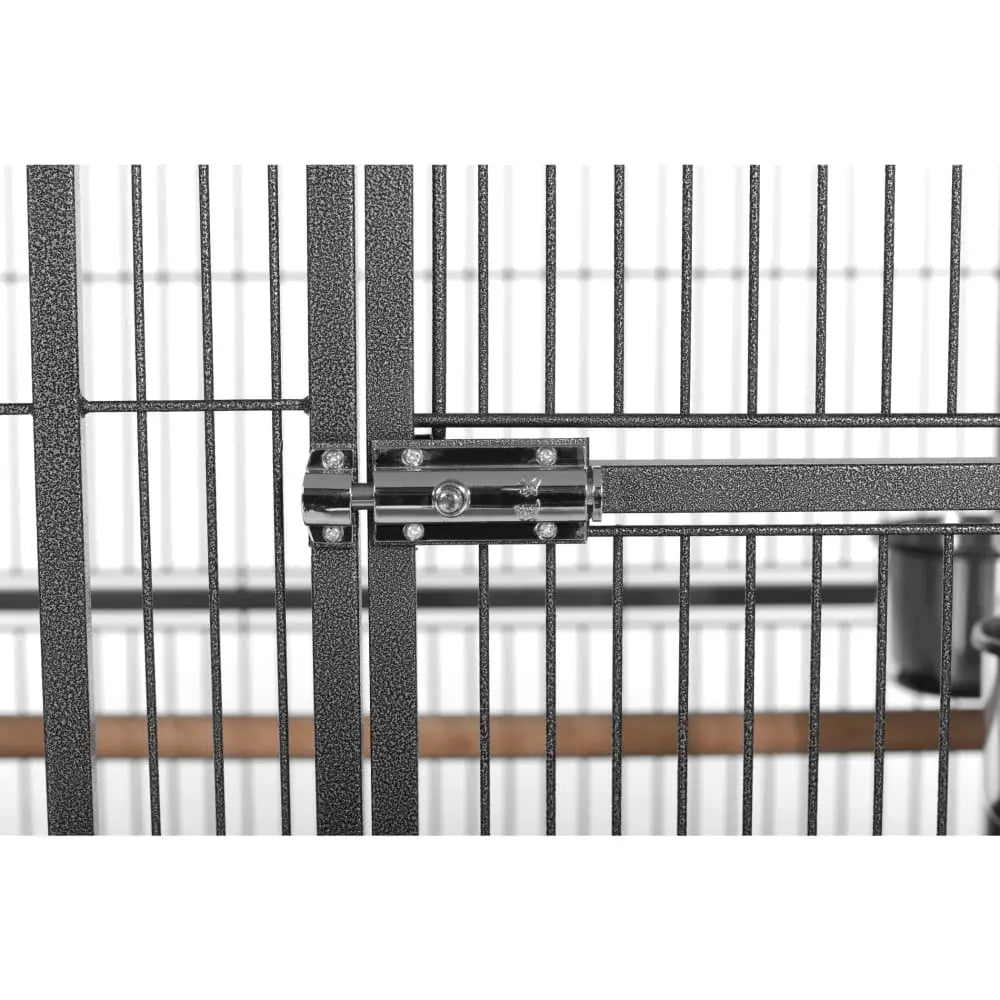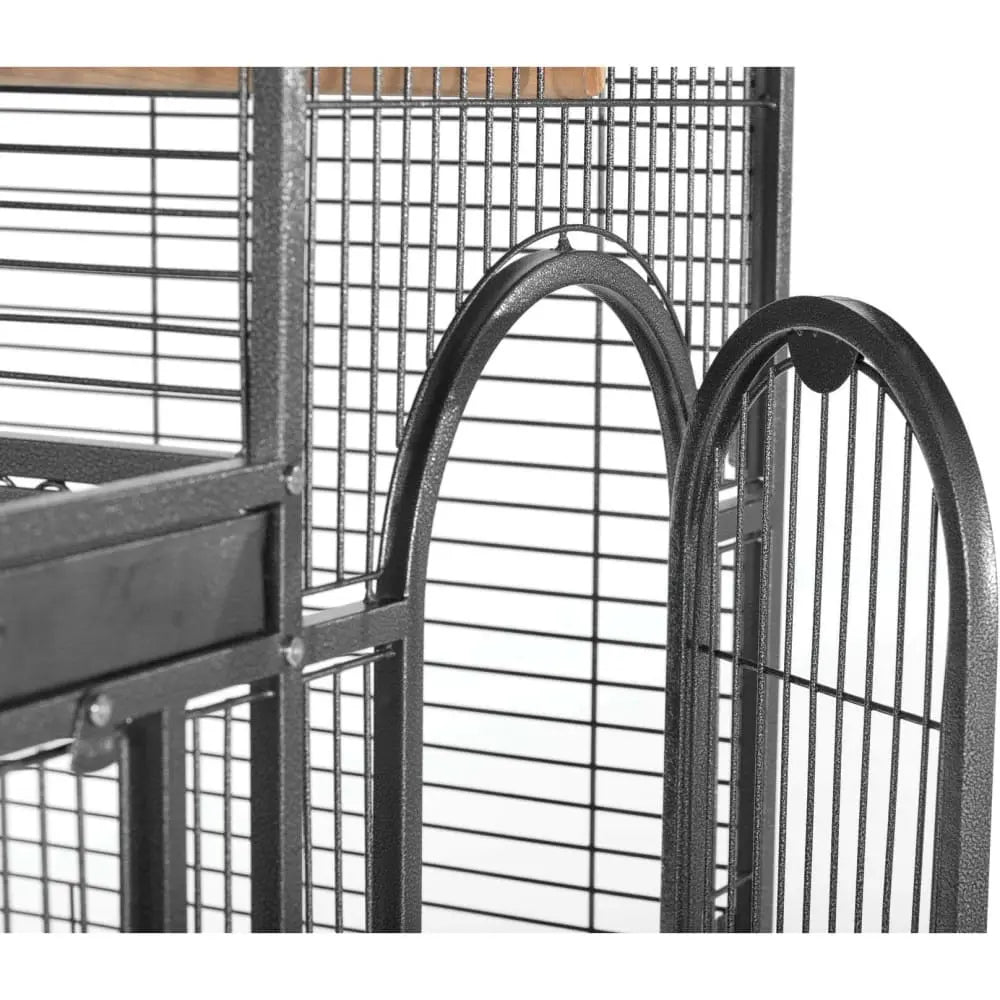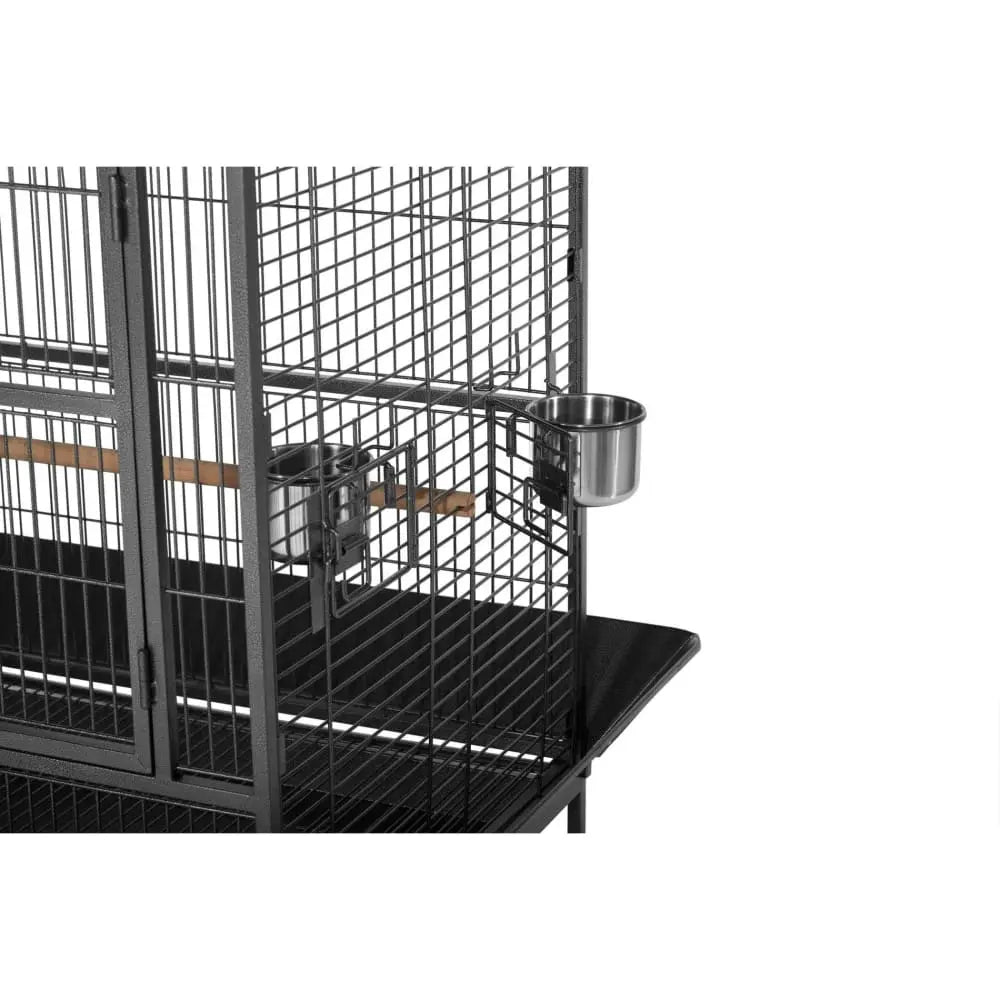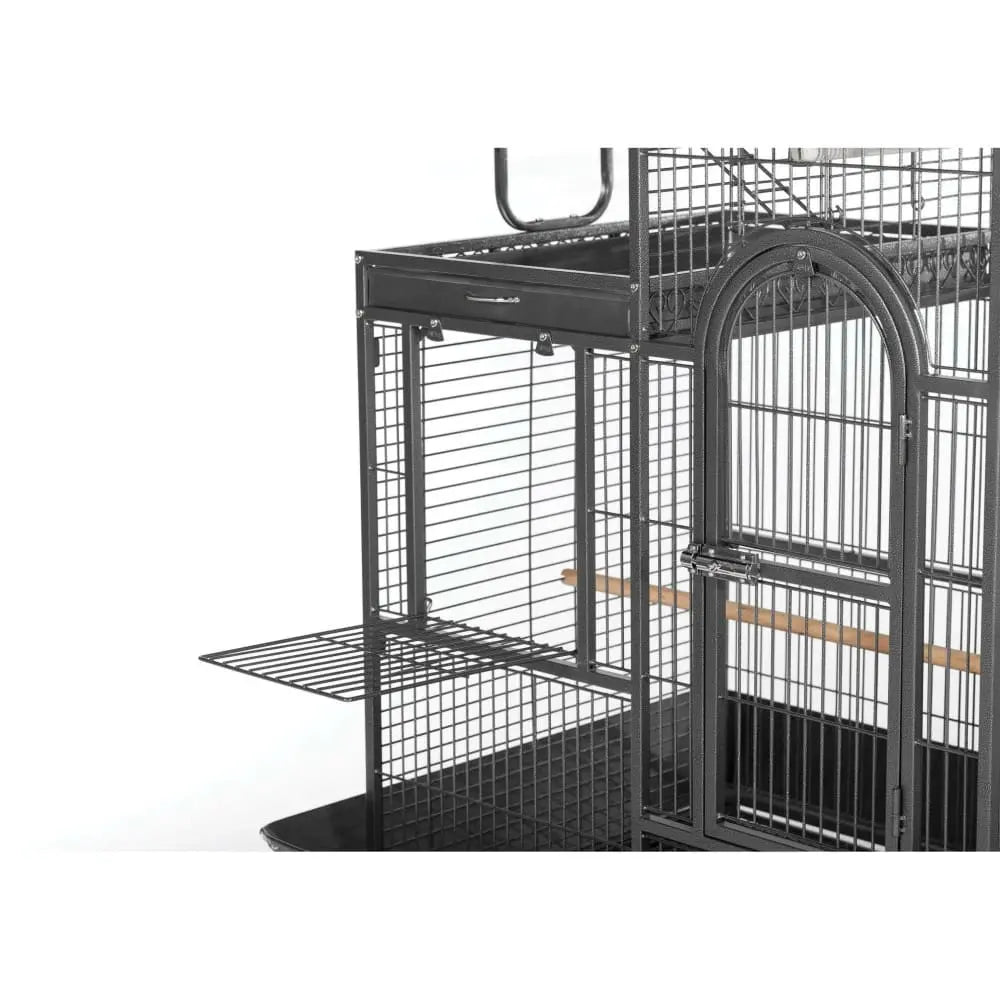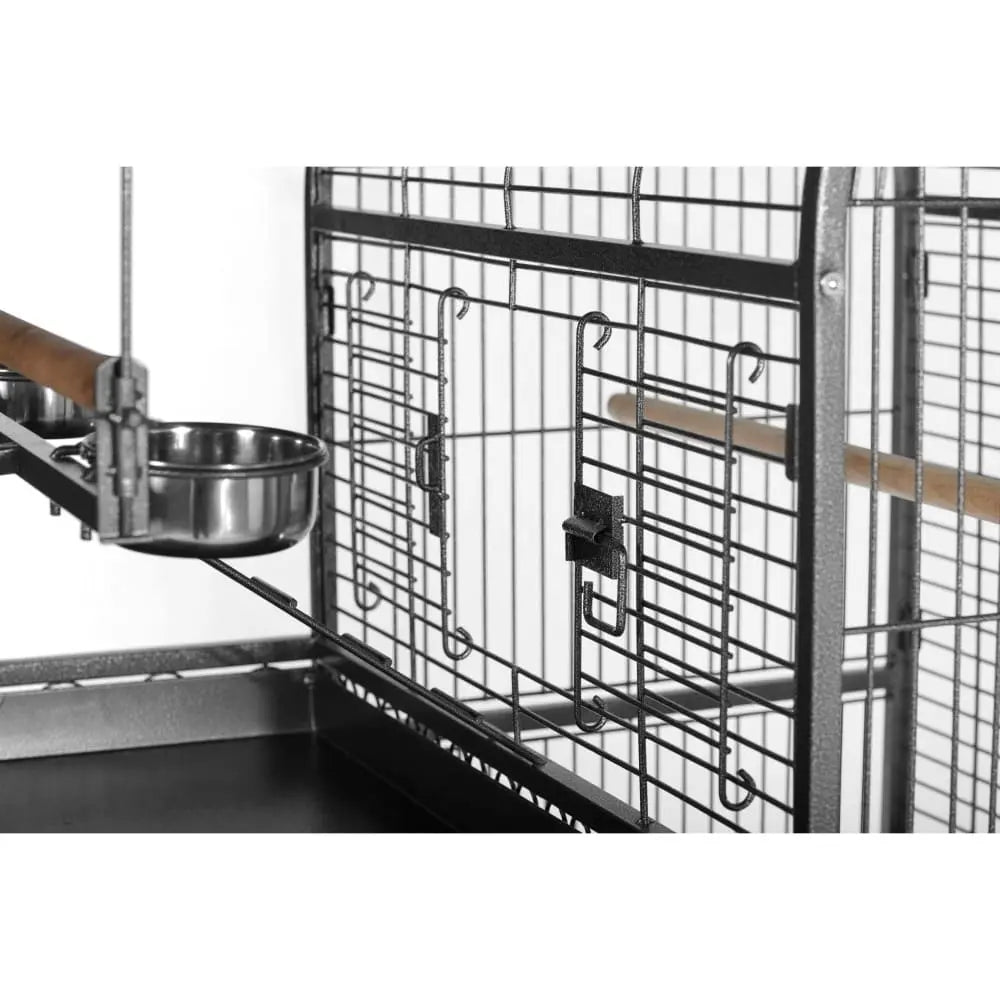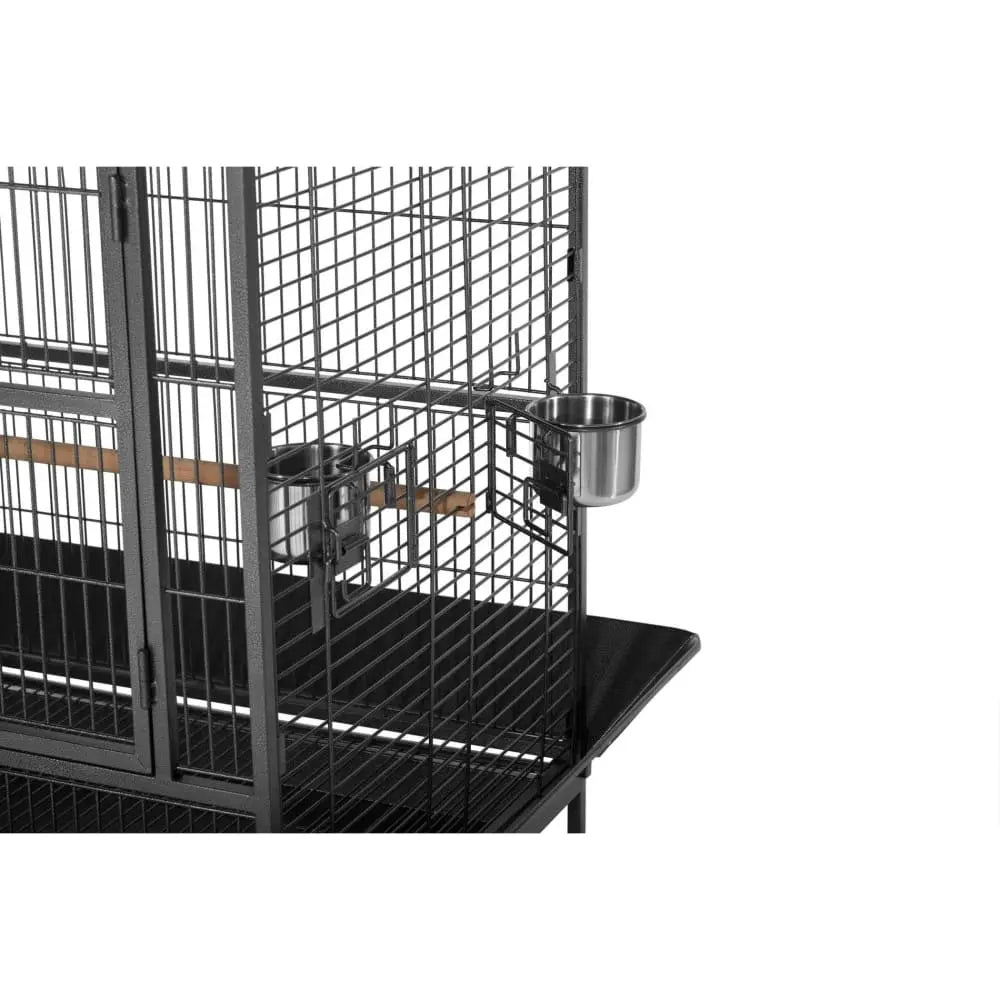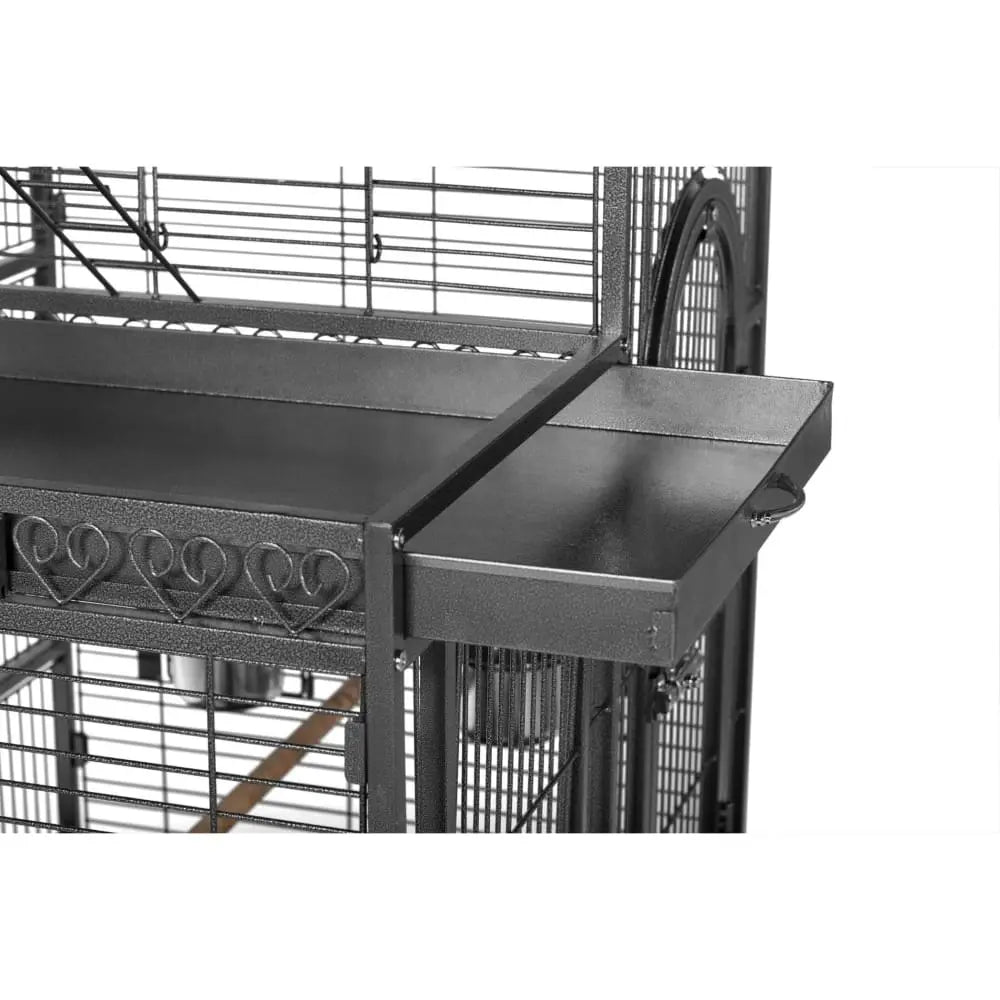 Prevue Pet Deluxe Parrot Dometop Cage with Playtop