Reptology Tortoise Habitat with Open Top Terrarium Indoor Turtle House
Sku:

TREP6642S

Vendor: Reptology
ACCOMMODATING & CONVENIENT: The Reptology Tortoise Habitat features a sleek and modern design with high sides and a curved back. The dark gray driftwood color blends seamlessly with existing home décor, providing a solution for those looking to keep their tortoise inside the house without worrying about interior design.

SAFE FOR TORTOISES: To discourage your pet from bumping into a glass wall and hurting themselves, the front viewing display features a windowsill design that indicates to them that there is an object there, which discourages that type of behavior. This keeps your curious tortoise safe and sound!

A NICE PLACE TO HIDE: Although the Reptology Tortoise Habitat has an open top, there is a built-in hide away for your pet, whenever they wish to get a moment's rest or to simply want some privacy for a while. The hide away cubby measures 12" (W) x 11" (D) x 9.5" (H), while the opening is 8.25" (W) x 7.1" (H).

ADDITIONAL FEATURES: Located on both sides near the back, there are cutouts for mounting LED lights. Along with these LED light mount cutouts, the Reptology Tortoise Habitat can be easily moved around with a set of Caster Wheels (Model #: REPTH4W), which are sold separately. Please Note: the Tortoise Habitat (REPTH4) and Caster Wheels (REPTH1W) are Sold Separately.

MEASUREMENTS: Overall = 45" (W) x 30" (D) x 14" (Front H) / 17" (Back H) // Hide Away = 12" (W) x 11" (D) x 9.5" (H) // Hide Away Opening = 8.25" (W) x 7.1" (H) // Front Viewing Display = 39" (W) x 8.5" (H), and is 3.25" from the bottom floor.
View full details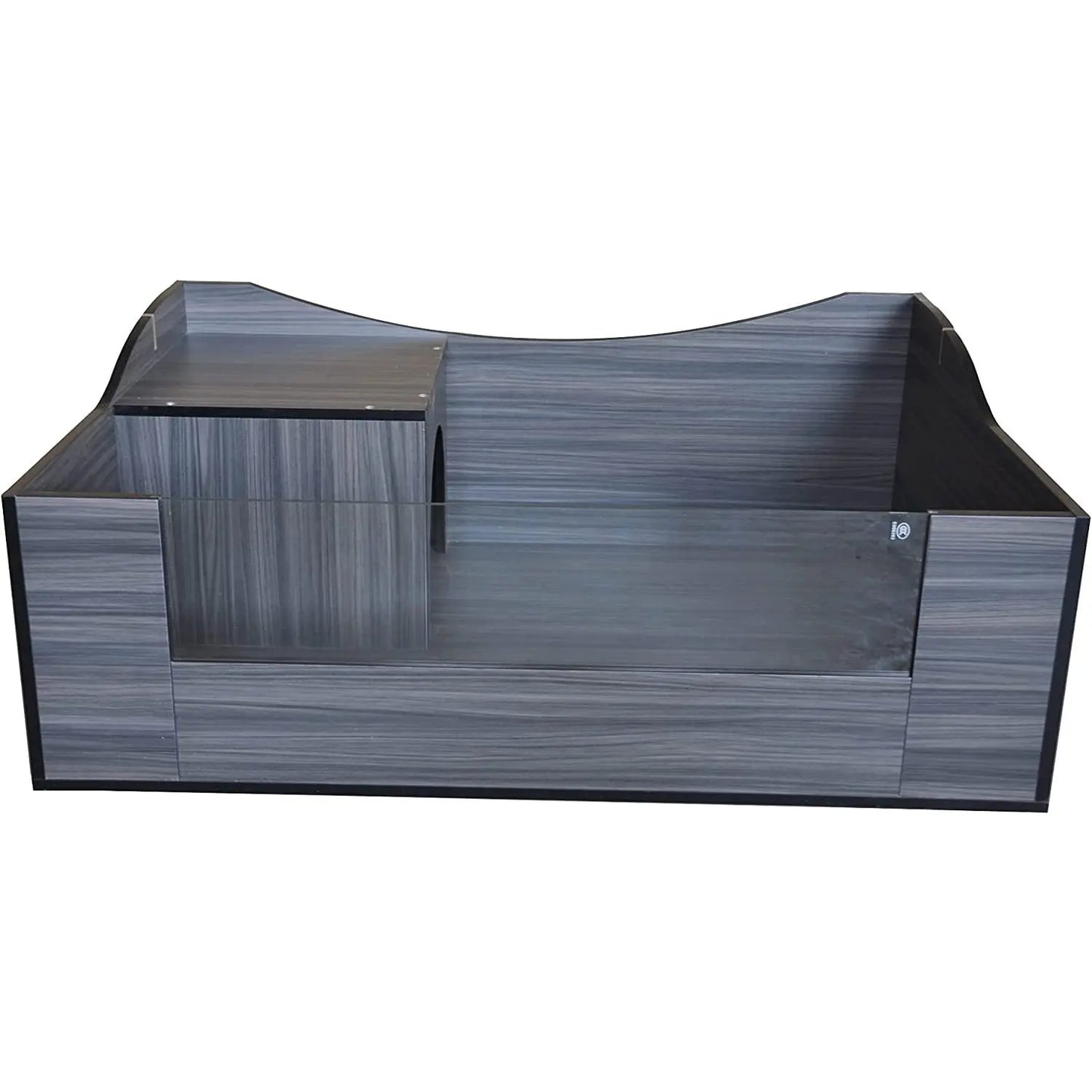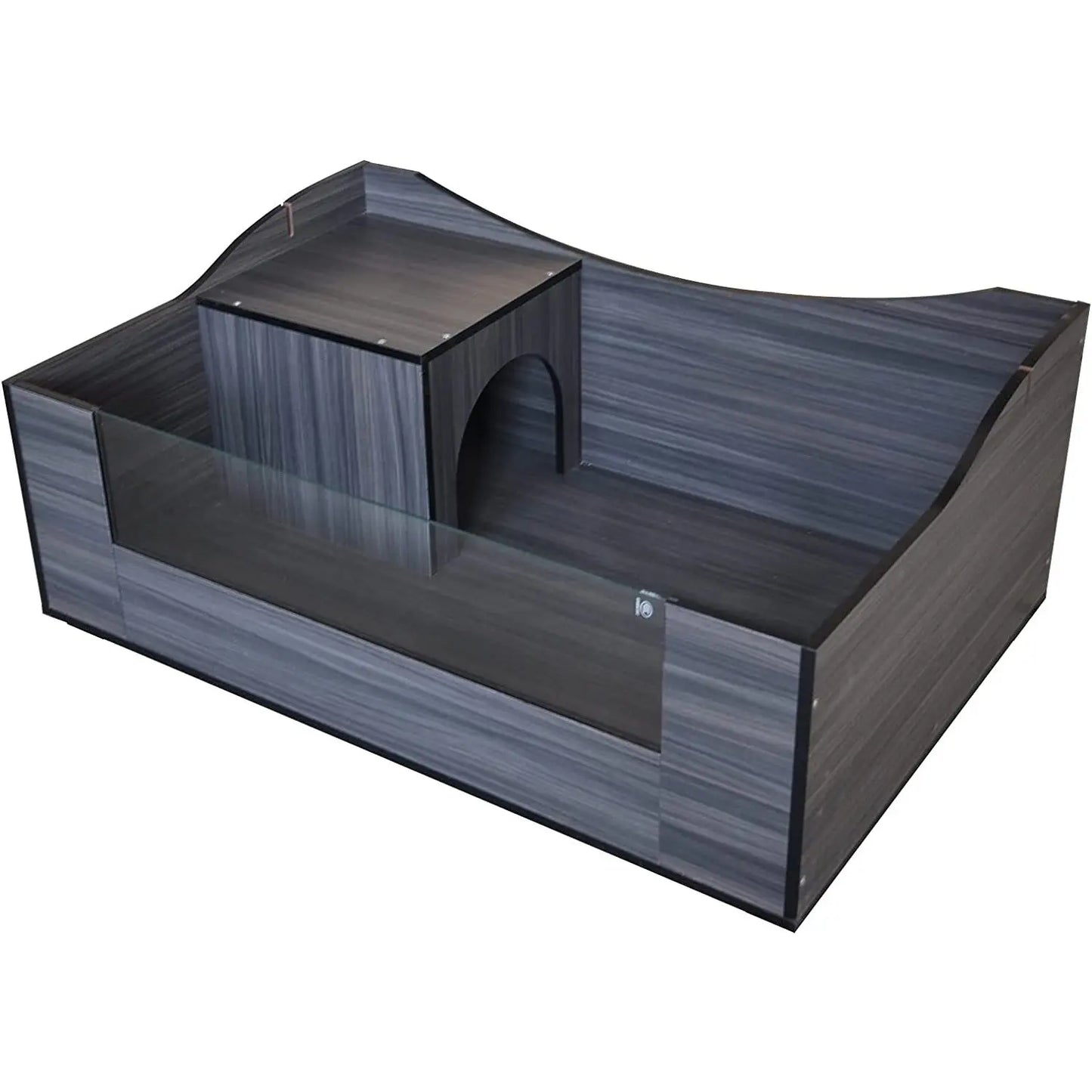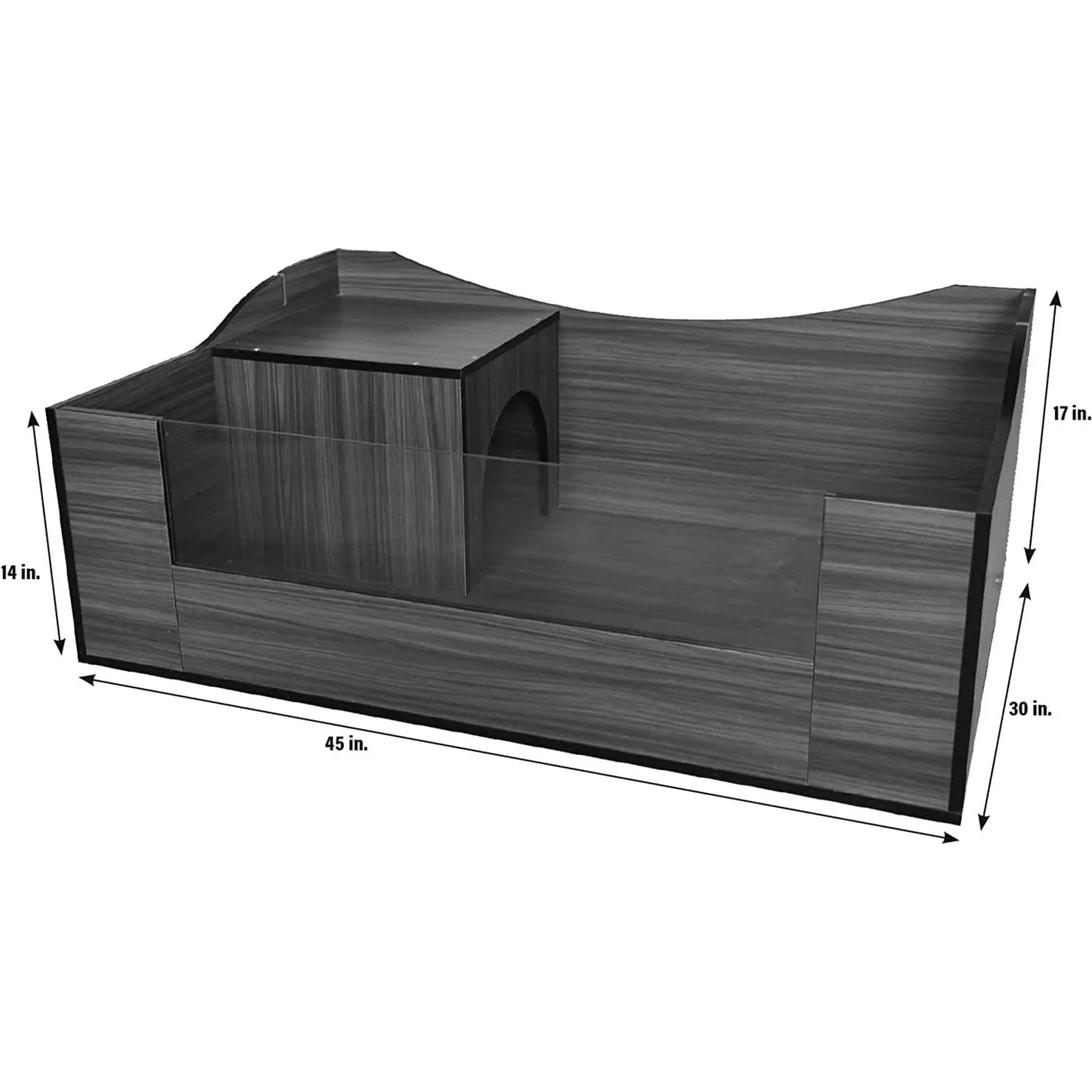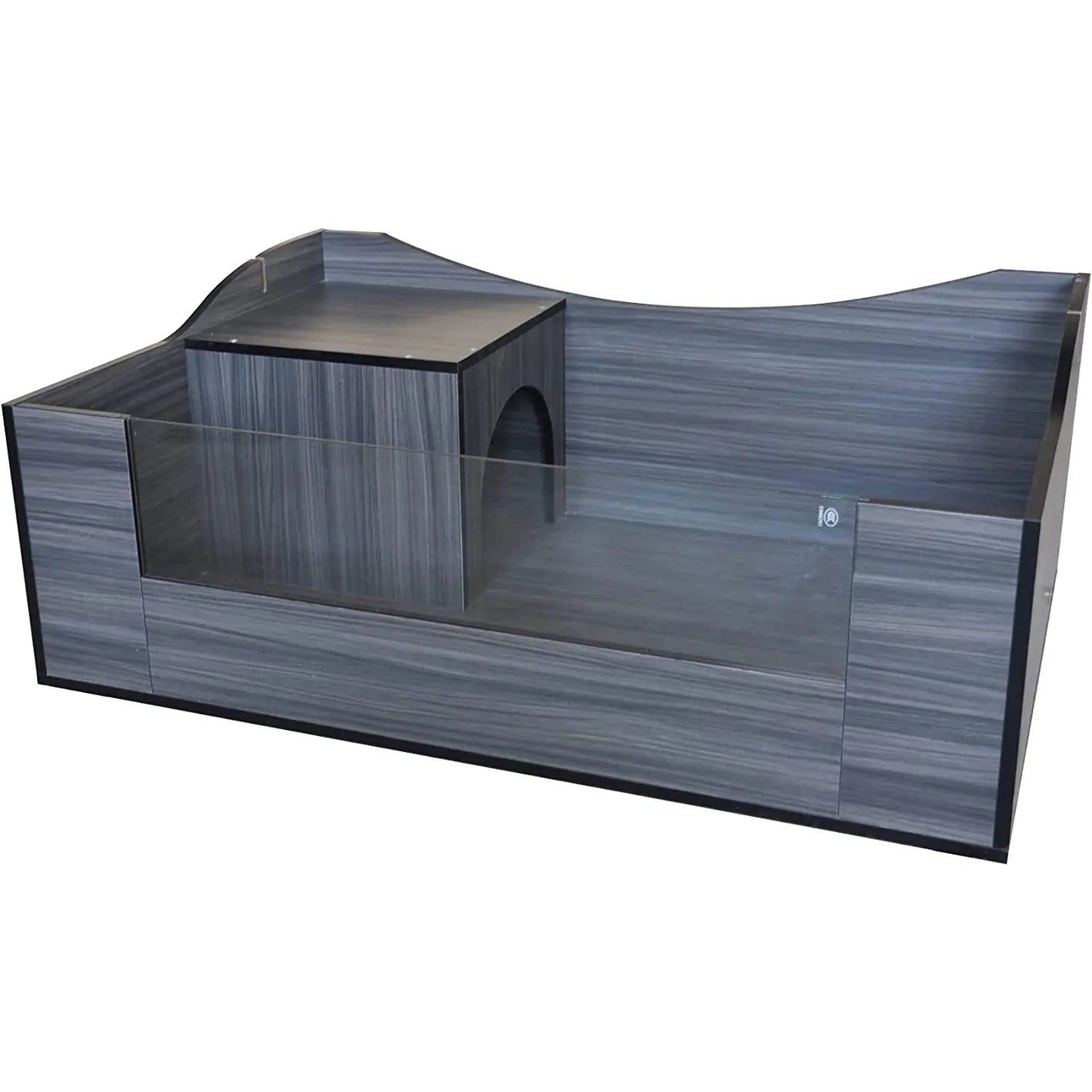 Reptology Tortoise Habitat with Open Top Terrarium Indoor Turtle House