Talis Calming Pheromone Diffuser Refill 48Ml Anxiety Calming Diffuser Mating Anxiety Remedy for Dogs
Sku:

TTAL5268S

Vendor: Talis Us
Calm Your Pet – Our pets can become agitated once in a while due to a myriad of factors that happen around them. Rather than let the cause havoc in the house when they are in that state, we have an alternative method of calming them that will enable you to relieve their stress. This pheromone diffuser gives amazing results that will allow you to calm your pet or dog in a short time.

Safe For Your Pet – Are you looking for a pet pheromone diffuser that has zero negative effect on the pets that you use it on? Then we have just the product that you are looking for. Our product is 100% natural and safe for use on your pet. Say goodbye to seeing him or her scratch endlessly once a pheromone is sprayed.

Hassle-free Mode – We know how tiresome it can be to keep looking for your pet so that you can spray the pheromone on him or her. We also understand that time is of the essence and you need a convenient way of using it. This diffuser comes with an electric mode that allows you to plug it to a power supply and it will release the pheromone slowly targeting your pet.

Approved By Veterinarians – Our product is not only safe for use because of its natural ingredients, but it also gets the nod from expert veterinarians in the USA. Buy one for your pet and you will get the assurance that you are using a product that has been tried, tested, and approved for use on your pets at home to calm them. Cat & Dog calming diffuser replicates these facial pheromones for a vet-recommended calming solution

Long-lasting Effect – Our product is not only suitable for when you need a quick remedy to your pet's agitation. However, it also works long-term for up to 30 days to ensures that your pet remains calm and stress-free all this time.
View full details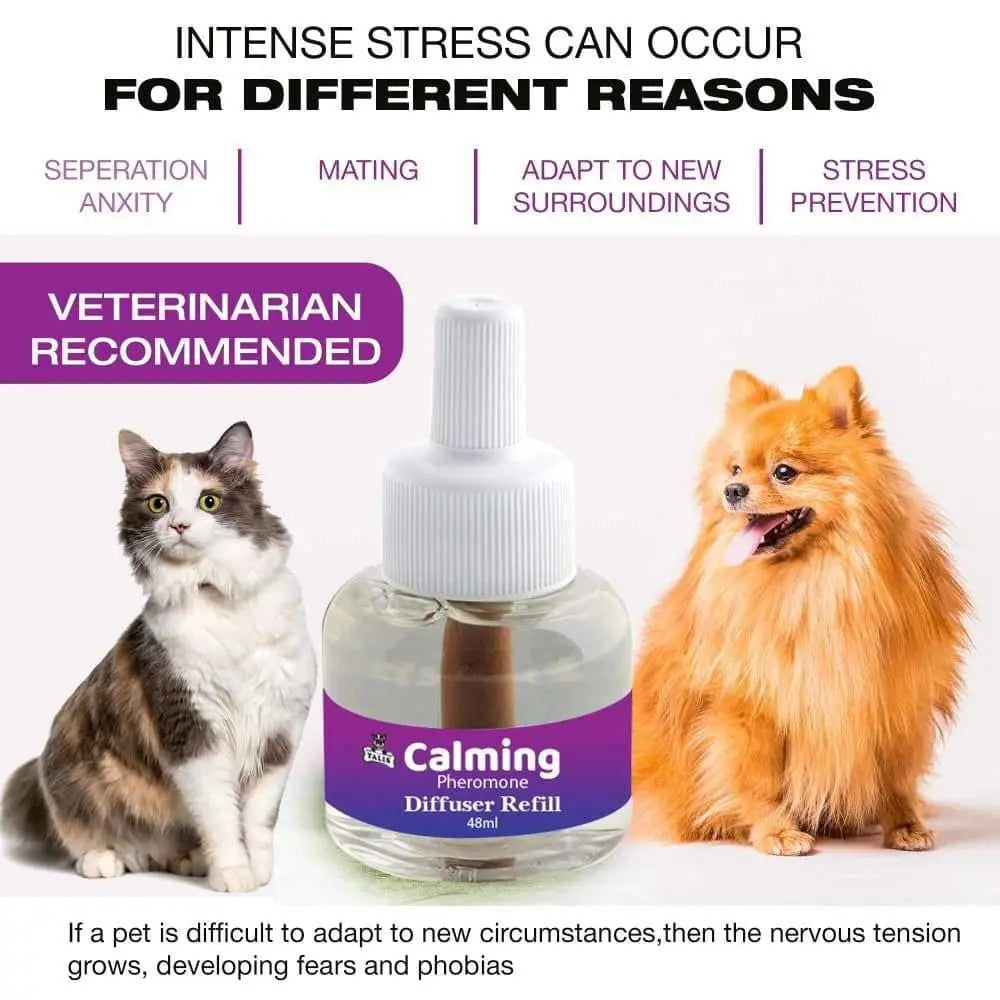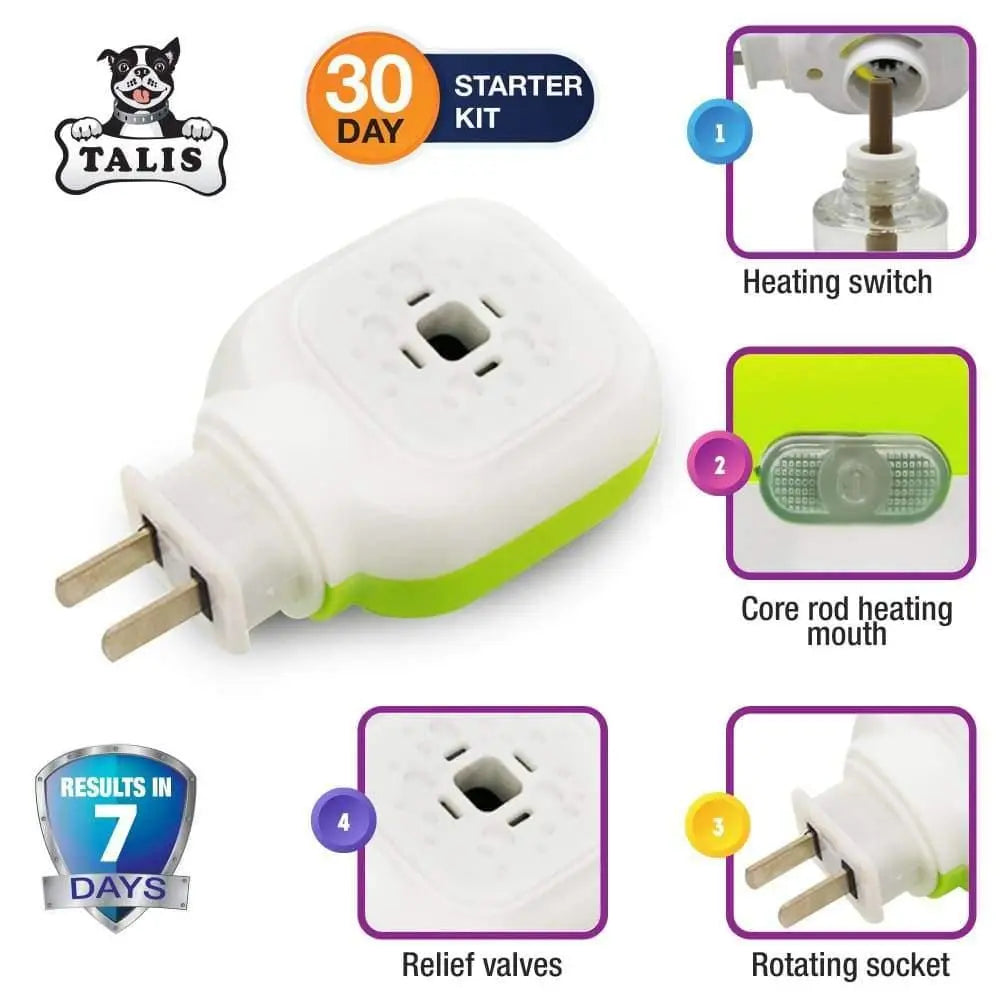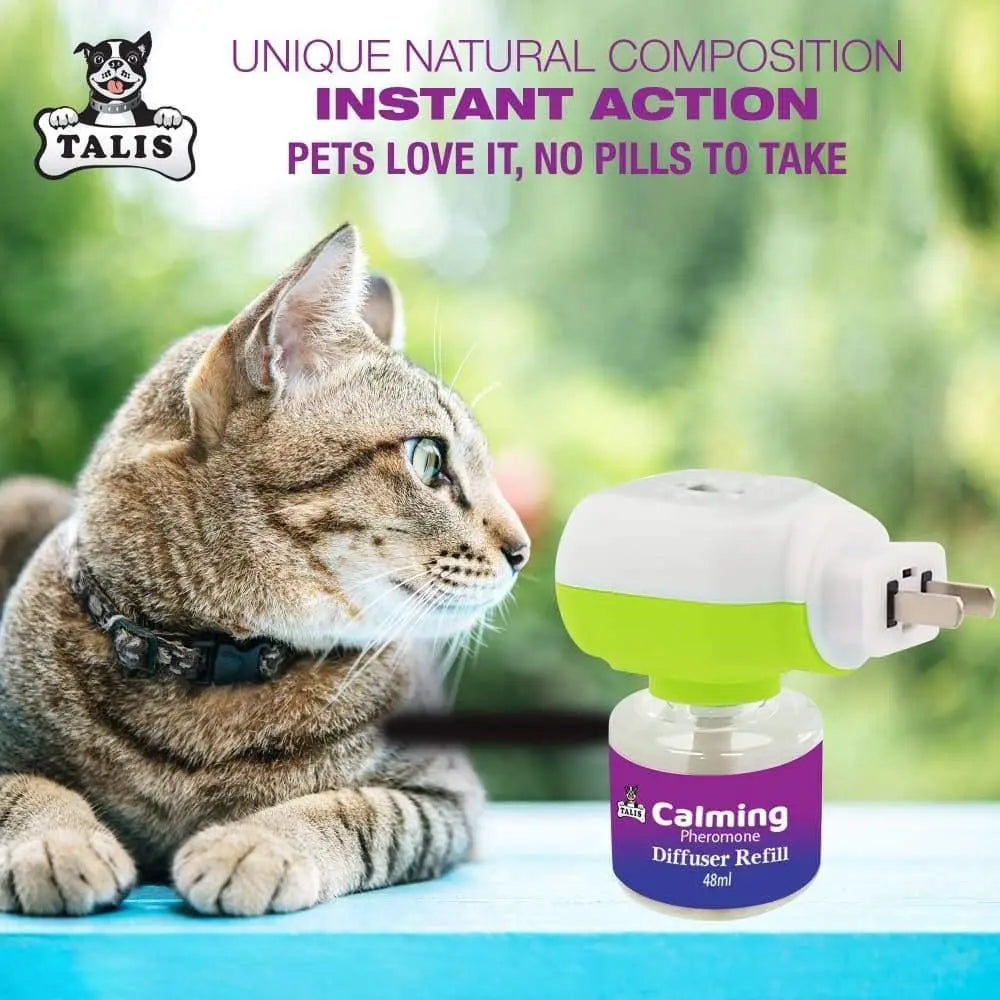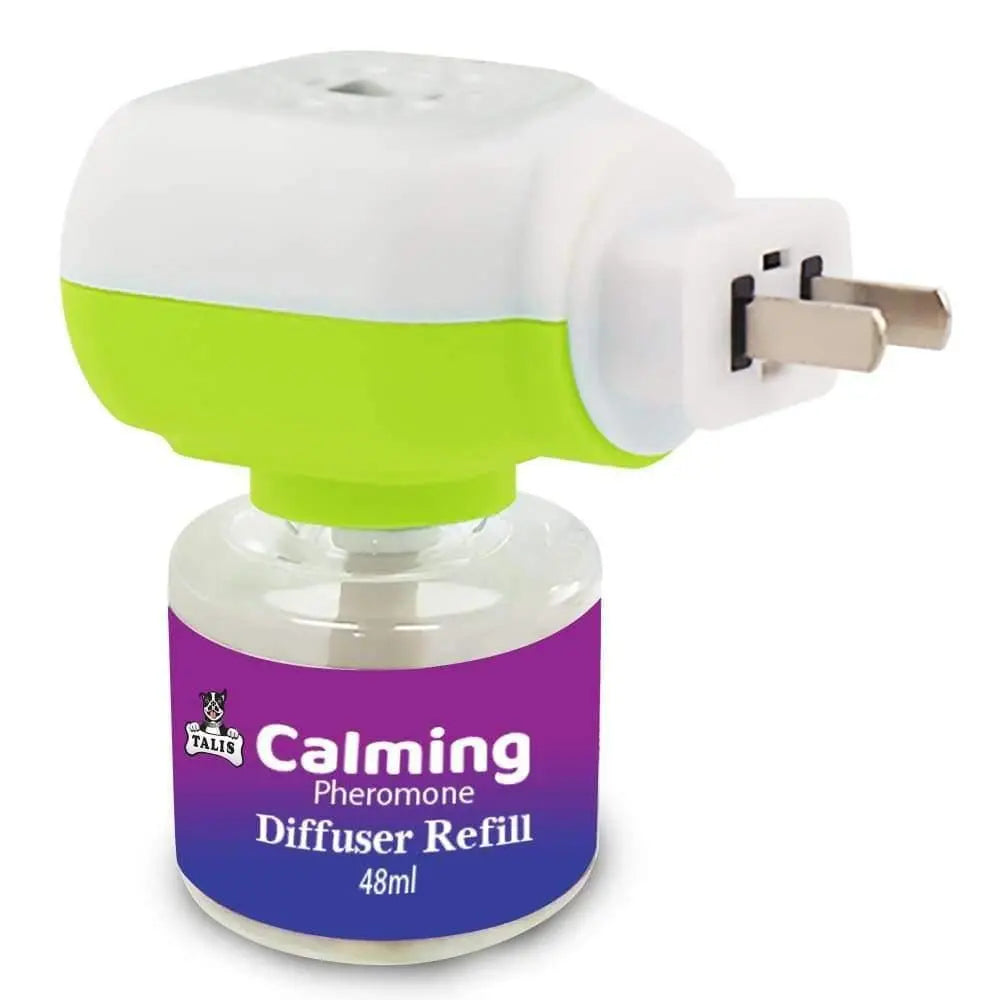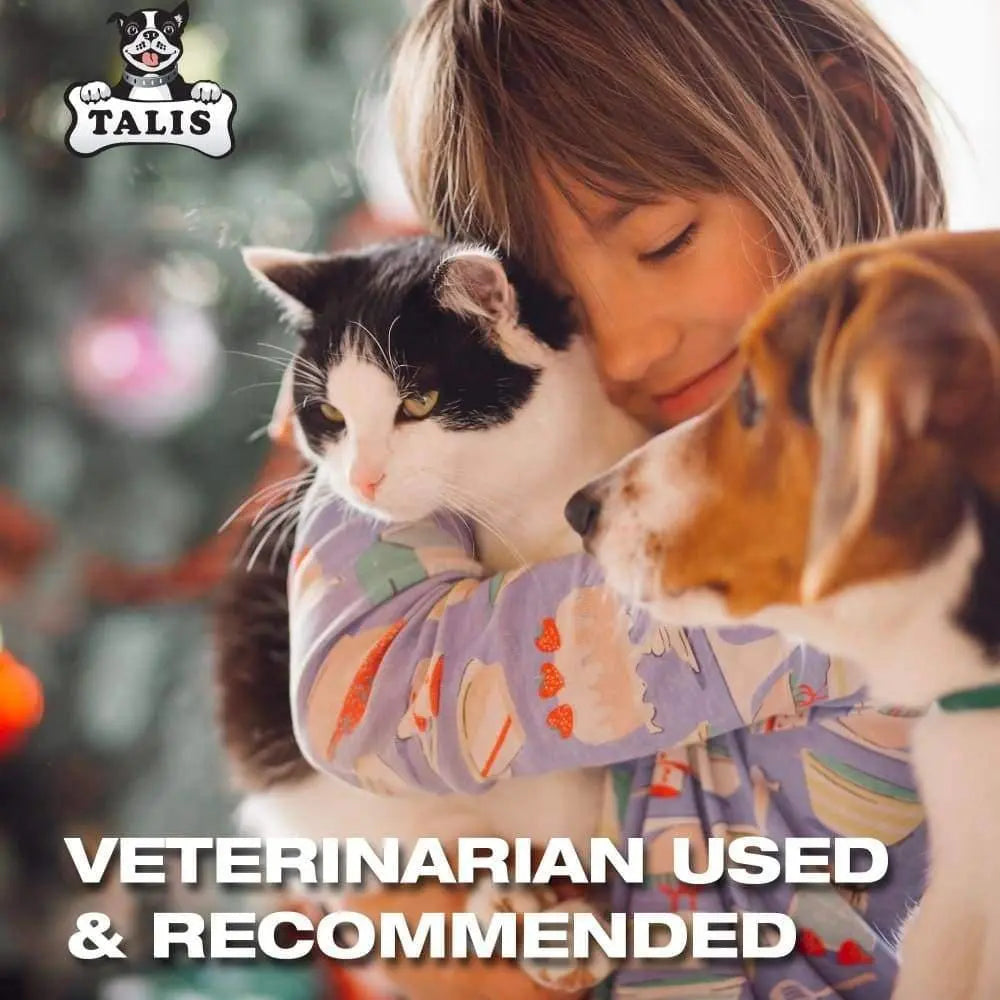 Talis Calming Pheromone Diffuser Refill 48Ml Anxiety Calming Diffuser Mating Anxiety Remedy for Dogs