Zoo Med Creatures Creature Habitat Kit
Sku:

TZOO1498S

Vendor: Zoo Med Laboratories
The Zoo Med Creatures Creature Habitat Kit has everything you need to start collecting live insects, arachnids, and other creepy crawlies. This all-in-one invertebrate starter kit includes a 3 gallon terrarium with screen top, Zoo Med Creatures Soil, a natural wood shelter, a realistic plastic plant, and a helpful insect care guide.

 


3 gallon terrarium kit for live insects and arachnids
Stainless steel rust-proof screen mesh for ventilation and easy access
Includes substrate, log shelter, plastic plant and insect guide
Perfect for beginners and experts alike

Kit Includes:

3 gallon terrarium (8.75"L x 8.5"W x 11.75"H) with screen top
1 Dry Quart Zoo Med Creatures Creature Soil (CT-80)
1 Zoo Med Creatures Cave (CT-82)
1 Zoo Med Naturalistic Flora (Small plastic plant)
Insect guide

Note: Formerly sold as Zoo Med Bugarium Kit.
View full details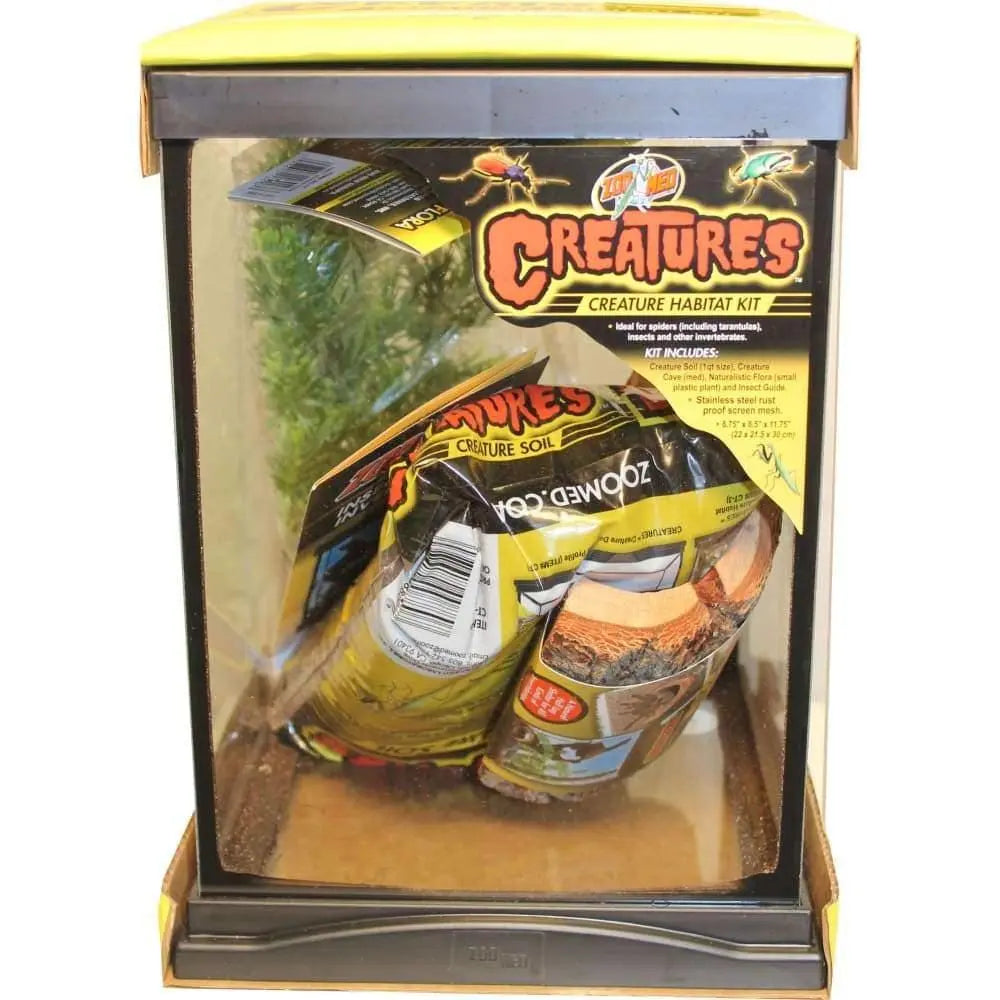 Zoo Med Creatures Creature Habitat Kit