Zoo Med Pleco Banquet Block
Sku:

TZOO1452S

Vendor: Zoo Med Laboratories
The Zoo Med Aquatic Pleco Banquet Block is a time-release food block made especially for Suckermouth-type Catfish. Made with algae and wood fiber necessary for the long-term health of your aquarium fish, this slow-release block is great as a vacation feeder.

 


Time-release food block made specifically for Suckermouth-type Catfish
Contains algae and wood fiber for long term fish health
Allows bottom feeders to wear mouth parts naturally

These feeder blocks act as effective supplemental food sources for difficult feeders and allow bottom feeders to naturally achieve healthy wear for their mouth parts.

Made in the USA.
View full details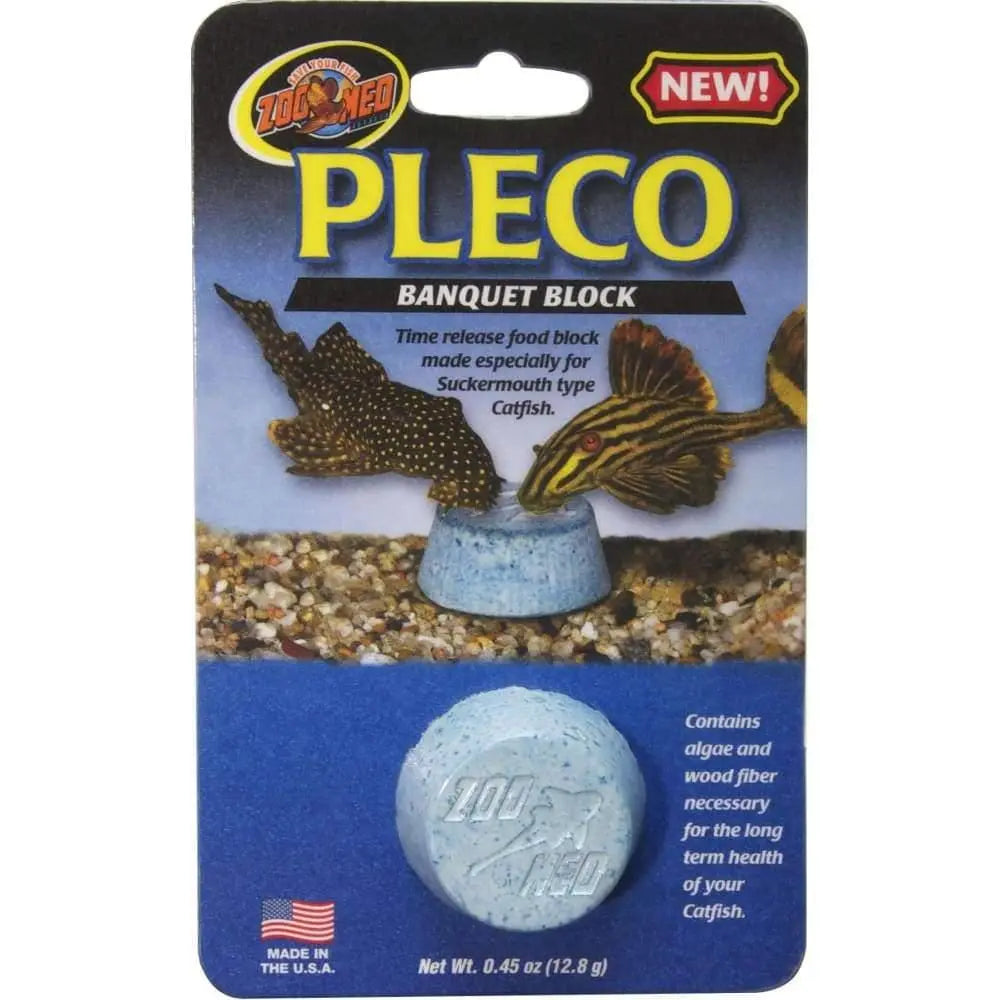 Zoo Med Pleco Banquet Block