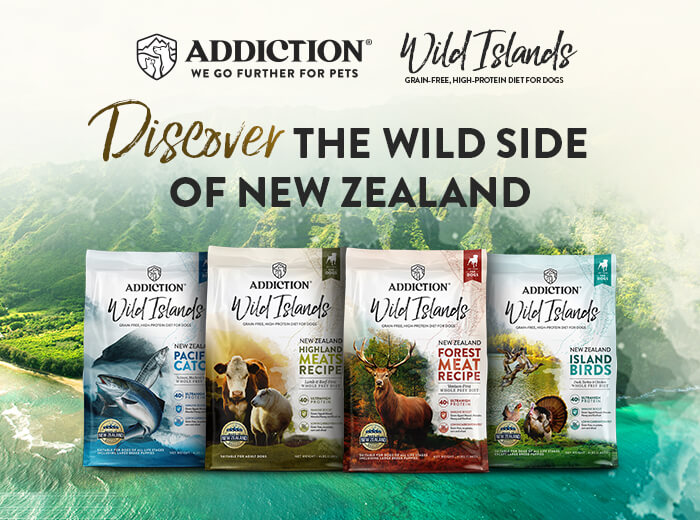 Featured

Best selling

Alphabetically, A-Z

Alphabetically, Z-A

Price, low to high

Price, high to low

Date, old to new

Date, new to old
Addiction Pet Food
Addiction Pet Foods continues to produce the highest quality, nutrient-rich food for cats and dogs around the world. Addiction pet food is free from fillers and artificial preservatives. Only the safest ingredients and premium proteins raised without added steroids, antibiotics, and growth hormones go in our pet food. Addiction formulates food that appeals to your pet's sense of taste and smell. We use naturally delicious ingredients for maximum flavor and aroma. Addicted to providing the most advanced nutrition to dogs and cats around the world, Addiction recognized the need to include Taurine in our dry pet foods for better heart health. Since Day 1, we have added Taurine into our formulation to ensure your pet gets the best nutritional benefits in every feed.
Keep your furry friend healthy and well-nourished with our Addiction dog food.
Give your cat the best of the best with our Addiction cat food.
Get peace of mind knowing that you're feeding your pet high-quality food with our Addiction dog food review.
Provide your pet with a unique and nutritious meal with our Addiction kangaroo dog food.
Give your cat a delicious and healthy meal with our Addiction viva la venison cat food.