Exo Terra Reptile Dome Nano Fixture
Sku:

TEXO2037S

Vendor: Exo Terra
Reptile Dome 

The compact design of Exo Terra's NANO Lighting Range makes it ideal for smaller terrariums, like the Exo Terra Natural terrarium NANO or MINI. The NANO Lighting Range gives you the versatility of placing heat and/or light sources on your terrarium where needed.

Ideal for use with Exo Terra's Daylight Basking Spot NANO, Daylight LED Spot NANO or Infrared Basking Spot NANO.
Combine multiple fixtures to create a 24-hour cycle and/or to provide UV light to animals with UV-requirements.
Combine the Reptile Dome NANO Fixture with an Exo Terra Compact Top holding a Reptile UVB100, Reptile UVB150 or Reptile UVB200 depending on your animal's UV requirements.
View full details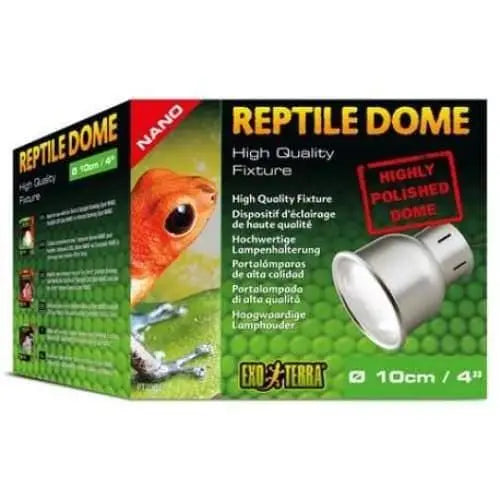 Exo Terra Reptile Dome Nano Fixture