Lugarti Natural Reptile Shedding Spray
Sku:

TLUG1774S

Vendor: Lugarti's
Reptile Shedding Spray

Pulling stuck shed off of your snake or lizard can potentially cause damage. Lugarti's Natural Reptile Shedding Spray gently moisturizes and conditions the skin, correcting all shedding issues while leaving a luxurious sheen.

It's 100% safe, with natural antibacterial properties that help protect against wound infection. It also blocks harmful UVB rays, making it suitable for scaleless reptiles.

NO OILS

NO SULFATES

NO ALCOHOL

NO PARABENS

DIRECTIONS: Gently shake before using. For shedding issues, spray directly onto your snake or lizard and gently rub into the skin. As a preventative, spray weekly and just before your reptile sheds. Can be sprayed directly onto eyes, for snakes with retained eye caps.

INGREDIENTS: Aqua, Rose Water, Vegetable Glycerin, dl-Alpha Tocopheryl Acetate (Vitamin E), Polysorbate 80.
View full details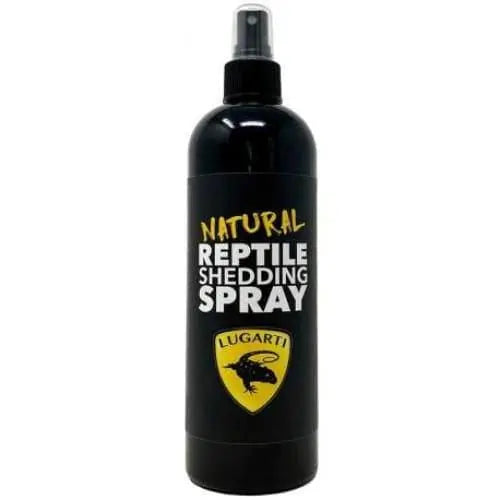 Lugarti Natural Reptile Shedding Spray