Nutri-Vet Hairball Chicken Flavor Paw-Gel for Cats 3 oz
Sku:

TNUT10358S

Vendor: Nutri-Vet
As cats groom themselves they ingest hair which can build up and cause hairballs. Nutri-Vet Hairball Paw-Gel for Cats contains natural oils and lubricants that help reduce hairball formation in cats of all ages and promotes healthy skin & coat. This tasty chicken or salmon flavored gel is petroleum-free with no artificial colors or flavors.

HELPS PREVENT HAIRBALLS: Contains natural oils and lubricants that help prevent hairballs in cats of all ages. The tasty gel prevents hairballs by minimizing excessive shedding while promoting a healthy skin and coat.
CONVENIENT DAILY USE: Simply apply the creamy gel to your cat's paw and as they begin to groom themselves their skin & coat will benefit from the natural oils.
GREAT TASTE: Tasty chicken or salmon-flavor appeals to even the pickiest cats.
MADE BY VETS: Formulated by veterinarians, all Nutri-Vet products are made to the highest standards of quality and consistency.
USA MADE: Made in the USA with premium ingredients you can trust. All Nutri-Vet supplements carry the National Animal Supplement Council (NASC) quality seal.
View full details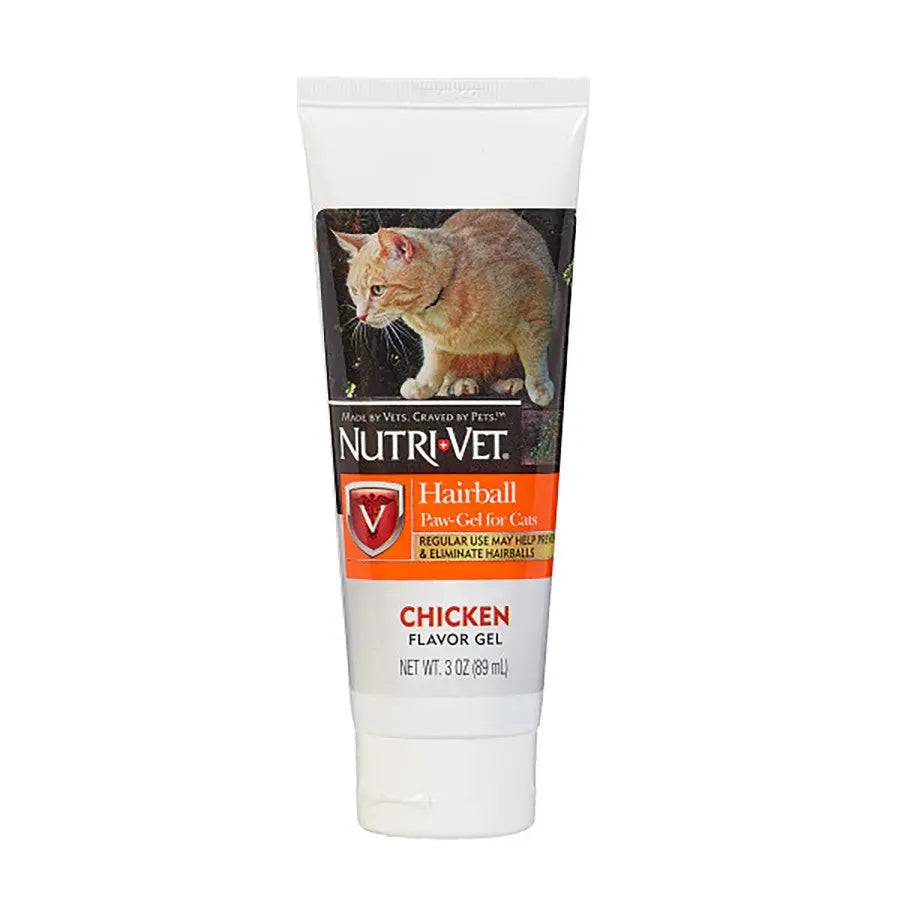 Nutri-Vet Hairball Chicken Flavor Paw-Gel for Cats 3 oz