Penn-Plax Buddy Bunk Multi-Level Bed and Cat Dog Steps for Pet
Sku:

TPEN9880S

Vendor: Penn-Plax
Dog steps

KEEP YOUR PET CLOSE... BUT NOT TOO CLOSE: Allows your pet to sleep next to you without taking up any of your space. Removable, carpeted steps are perfect for older, smaller, or infirm dogs, such as those with hip dysplasia, making it easier for them to climb up onto standard sized beds.
MULTIPLE LEVELS FOR STORAGE OR PETS: The Buddy Bunk features a top sleeping space and a bottom resting space, allowing for up to two pets to use the bunk at once.
BEAUTIFUL, MODERN DESIGN: Carpeted steps safely help your pet reach the top bunk without any assistance from you. The overall dimensions are 20" wide x 43.75" long (the bed top is 28" long and the removable steps are an additional 15.75") and it's 29" high.
YOU CHOOSE THE SIDE THAT FACES YOUR BED: Safety bolsters can be positioned on either side of the Buddy Bunk as needed to prevent your pet from falling off the top bunk. This allows you the option of placing the Buddy Bunk to the right, left, or front side of any bed.
STUNNING WOOD MATCHES MOST DECORS: Features a polished espresso finish with a cream-colored top cushion, it can be used in any room, and works great next to beds, couches, chairs, and more.
View full details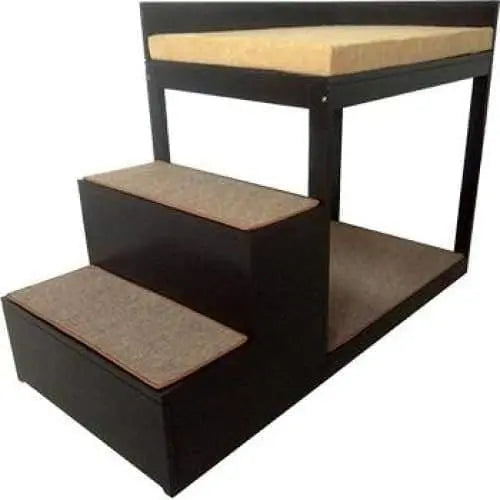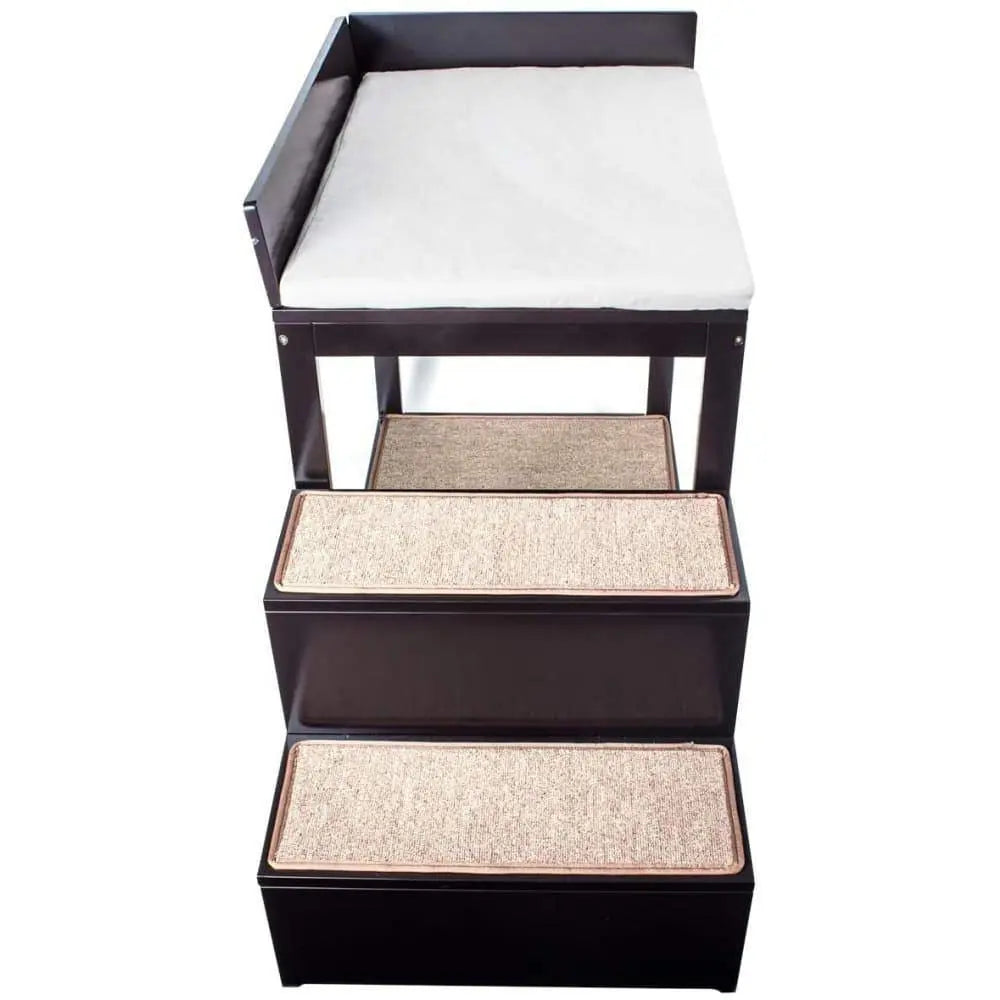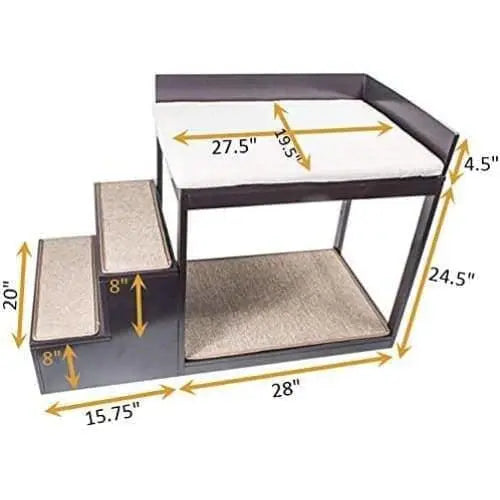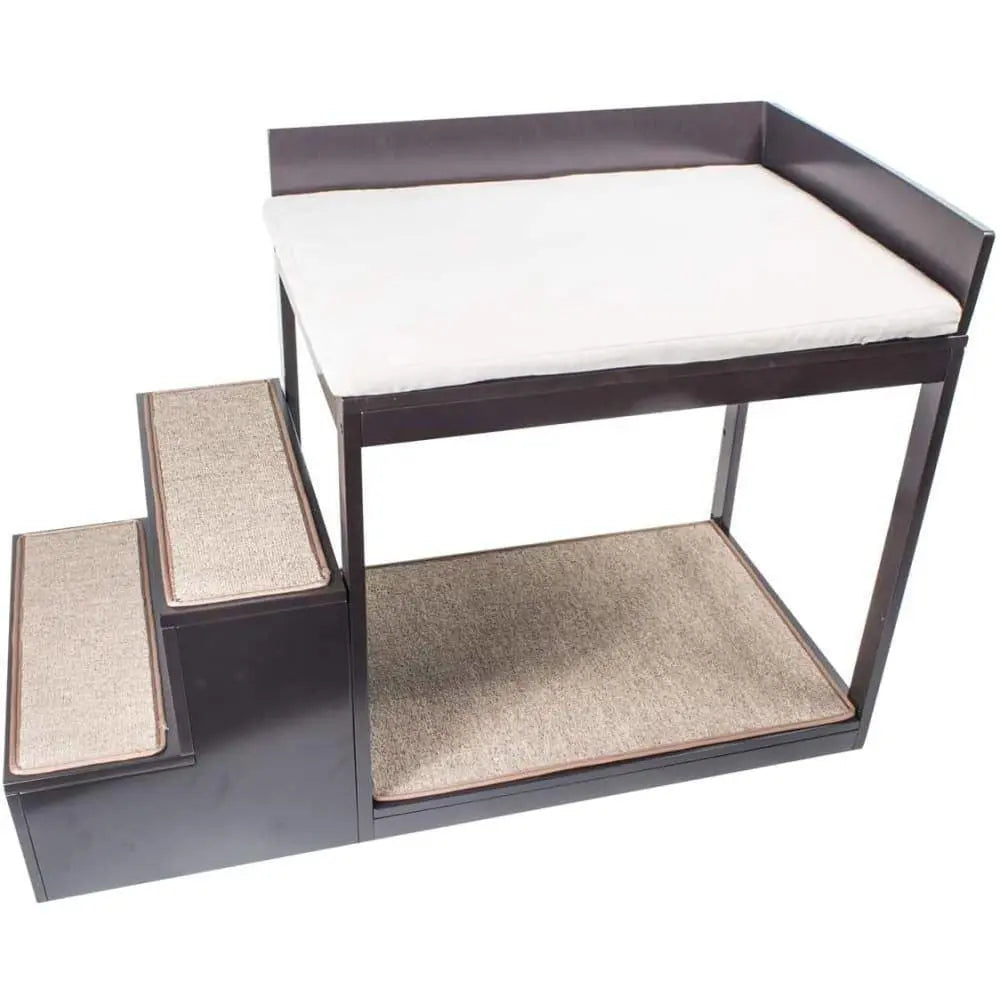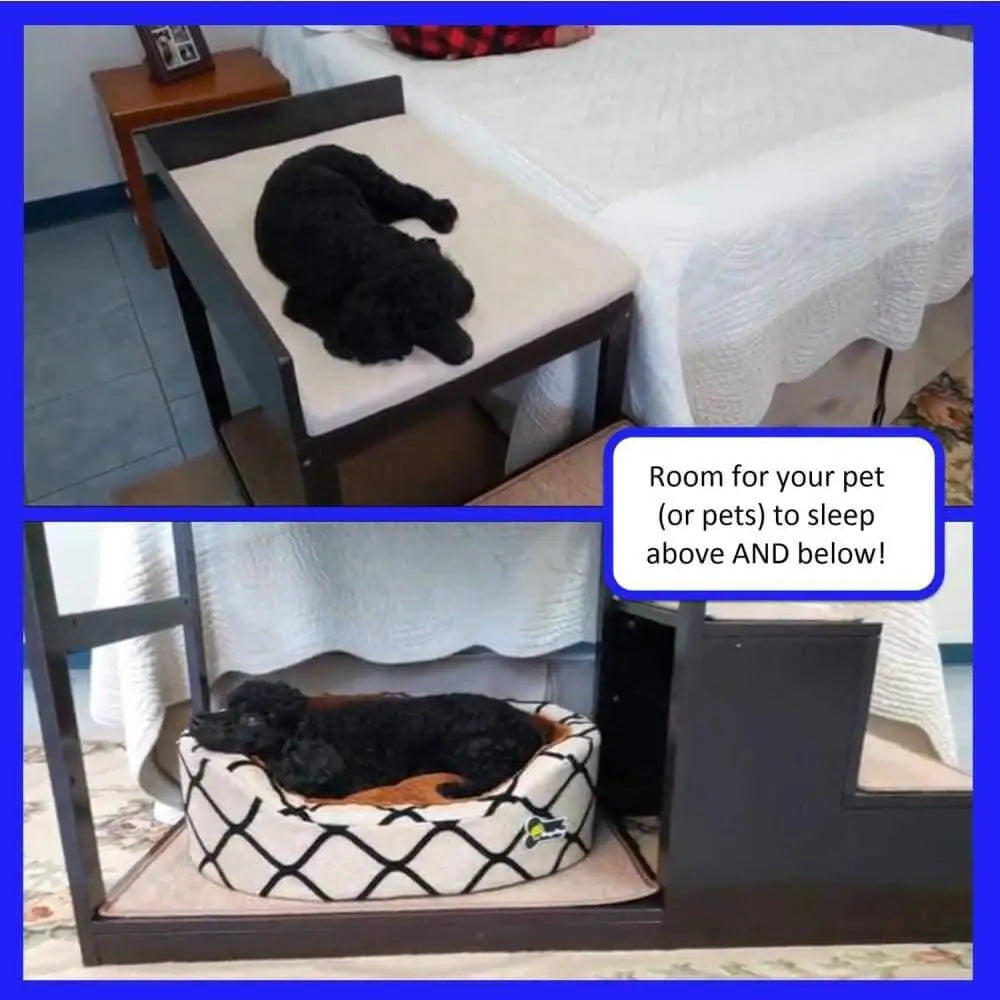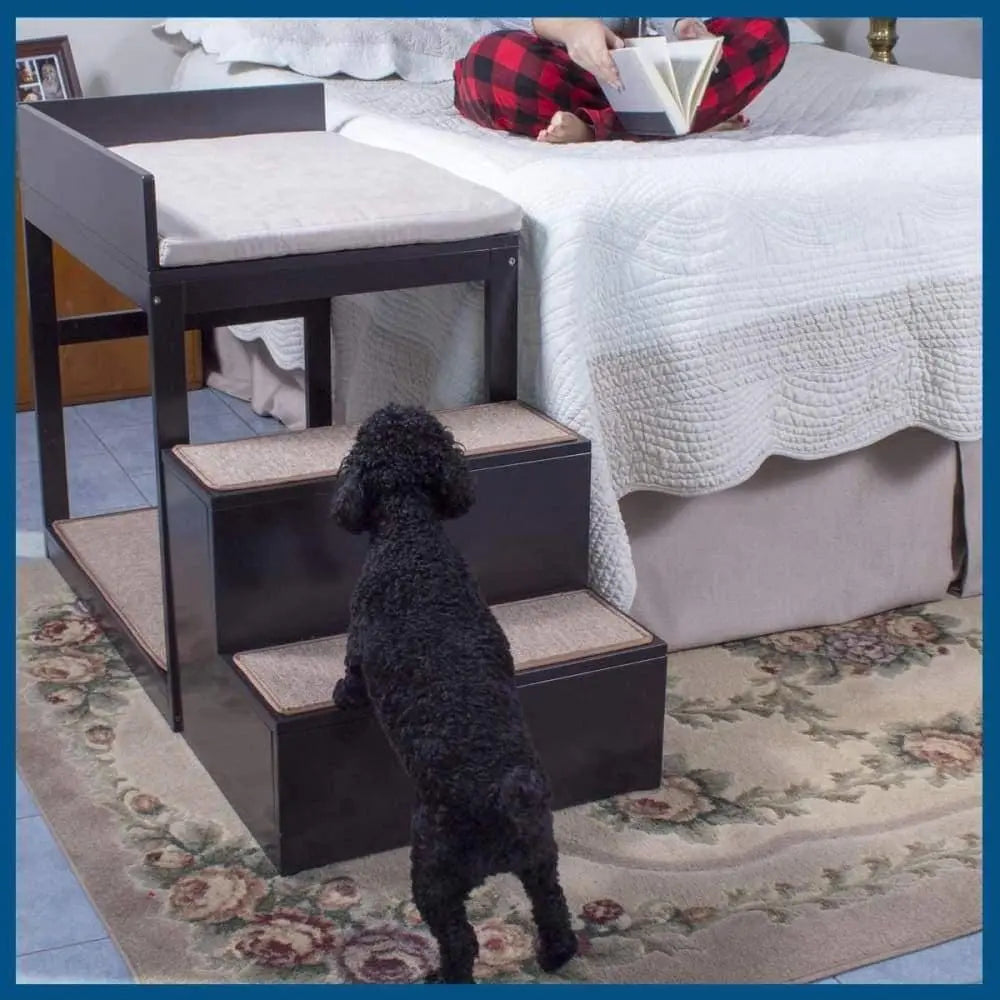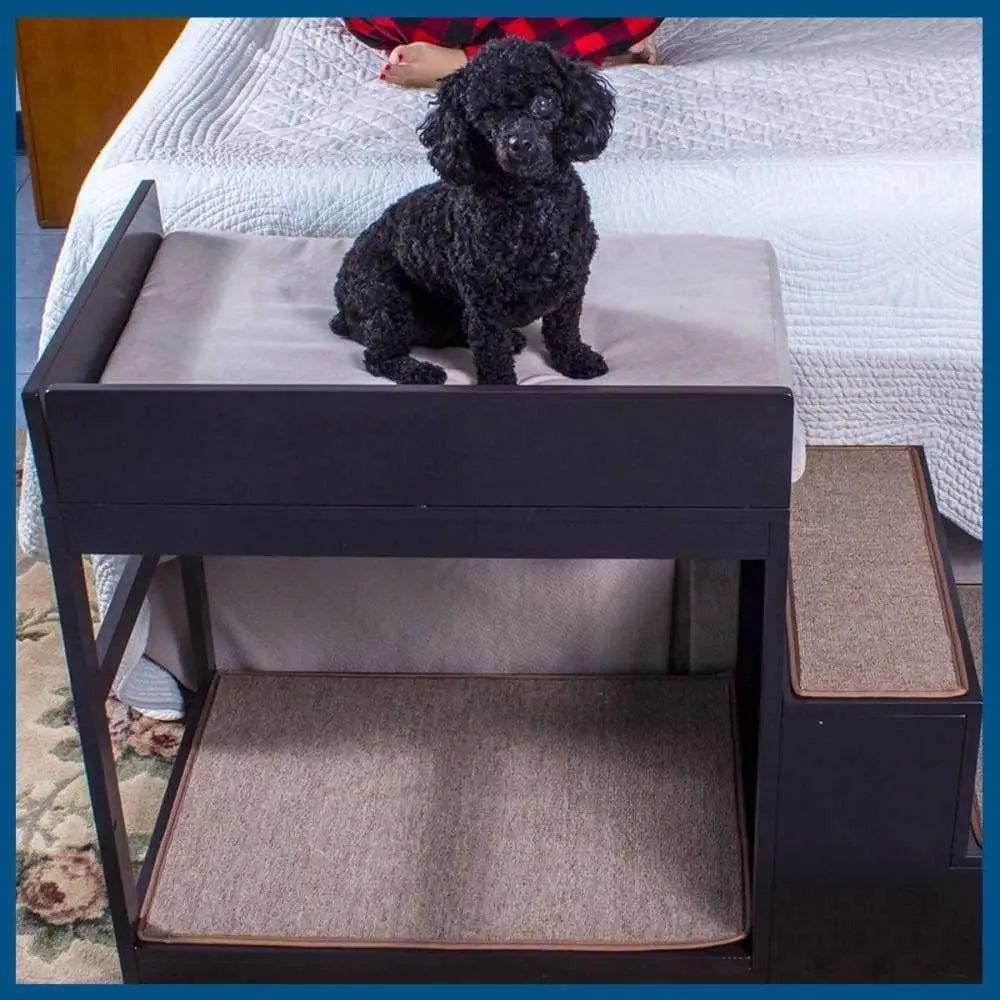 Penn-Plax Buddy Bunk Multi-Level Bed and Cat Dog Steps for Pet