Professional UV Radiation Meter UVC Luminosity Measurement Tool for Terrarium
Sku:

TTAL1786S

Vendor: Talis Us
UV Radiation Meter

This meter is a compact handheld radiometer, Uses imported UV photosensitive devices, Comes with an integrated UVC filter, Has good cutoff characteristics.
The instrument has an LCD that can display the value of the UVC irradiance. When lamps output drops to 70% of original readings, please replace it.
Simply press and hold the push-button switch on the face of the unit. Aim the sensor window in the top panel of the meter directly at the UV source. Note reading on LCD and record if desired. To get more accurate data, please take several tests at the same distance and averaging.
Using high-precision digital AD, display accuracy is stable and accurate. Imported sensor, no stray light effect, Probe material, UV glass.
Widely used for daily UVCtesting of all types of reptile lamps, Effectively help you choose the best angle and distance of your own bulb.
 
Operations
Proper Usage of RGM-UVC meter for Lamp Aging Tests - Wear eye protection when checking UV lamps (UV-block wrap around glasses). - Allow lamps to warm-up prior to taking readings (at least 5 min). - When checking aging of lamps, keep measuring distance and locations constant. - Lamps should be replaced when output drops 30% to about 70% of their original (new) readings. Take overall reading at exposure distance, or check individual lamps close to surface. Keep track of hours vs. readings on a chart. - If unsure of what original new values were, replace lamp(s) with new ones of the same kind and compare to old ones. - Do not subject the meter to extremes in temperature, humidity, shock or dust. - Use a dry, soft cloth to clean the intrument. Keep sensor free of oil, dirt, etc. 
View full details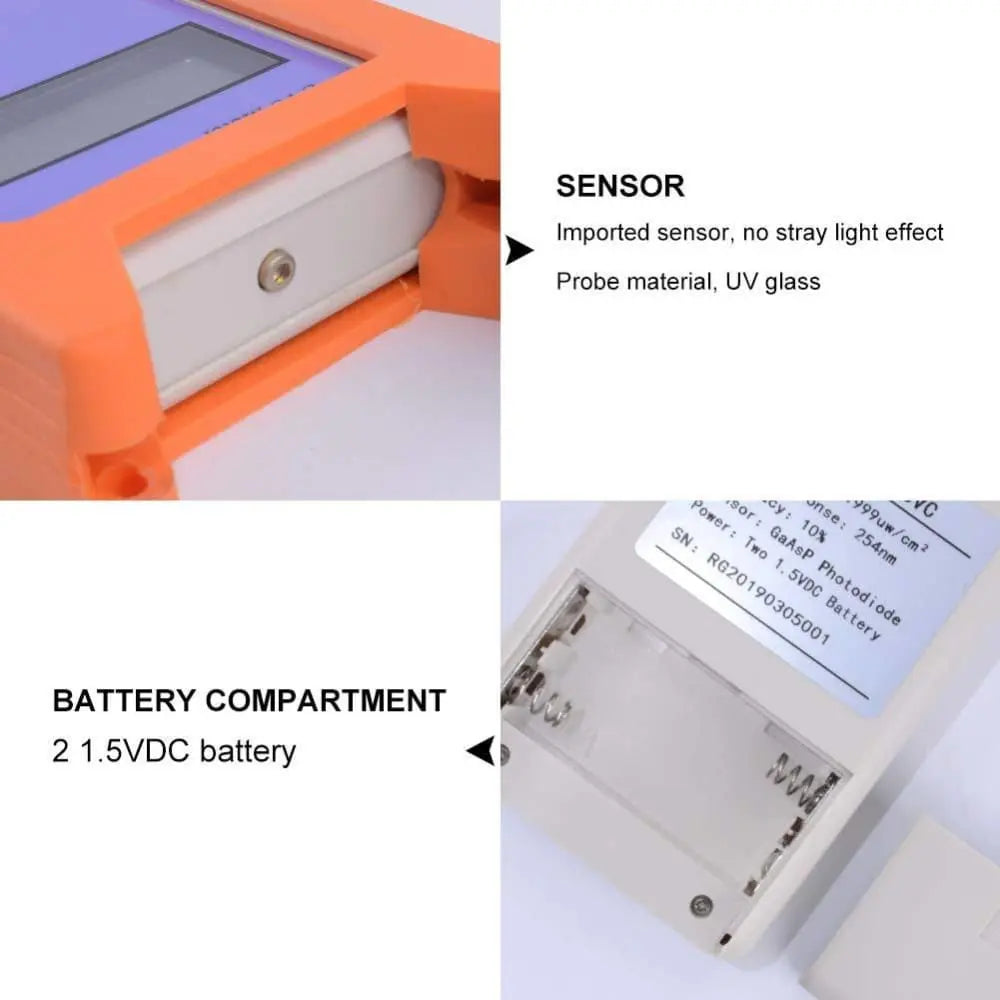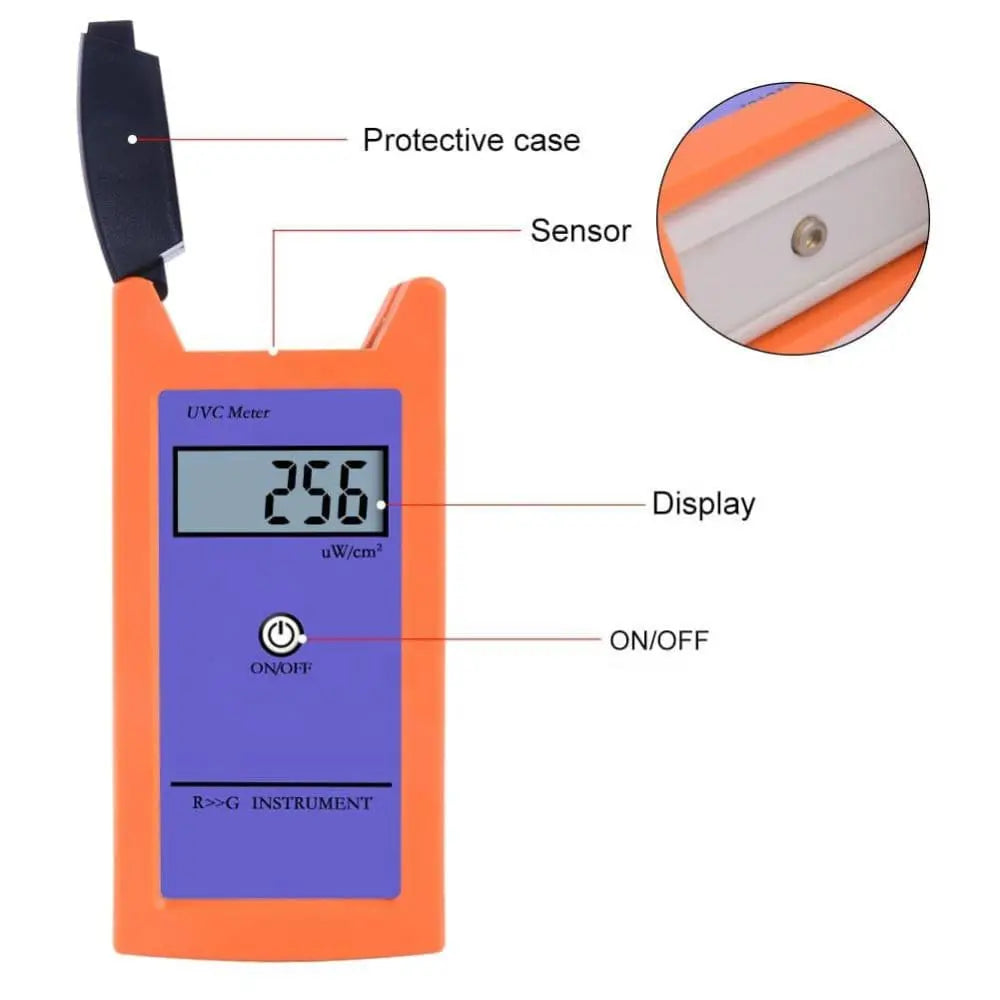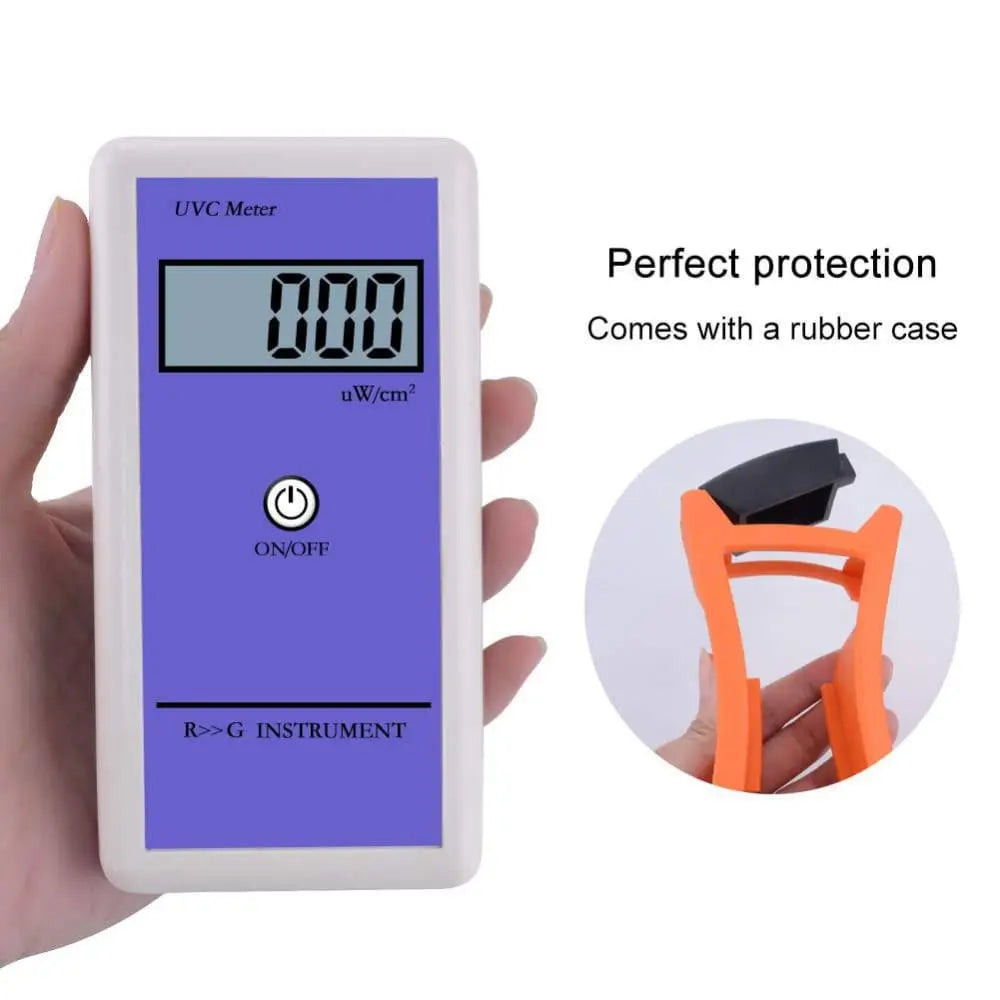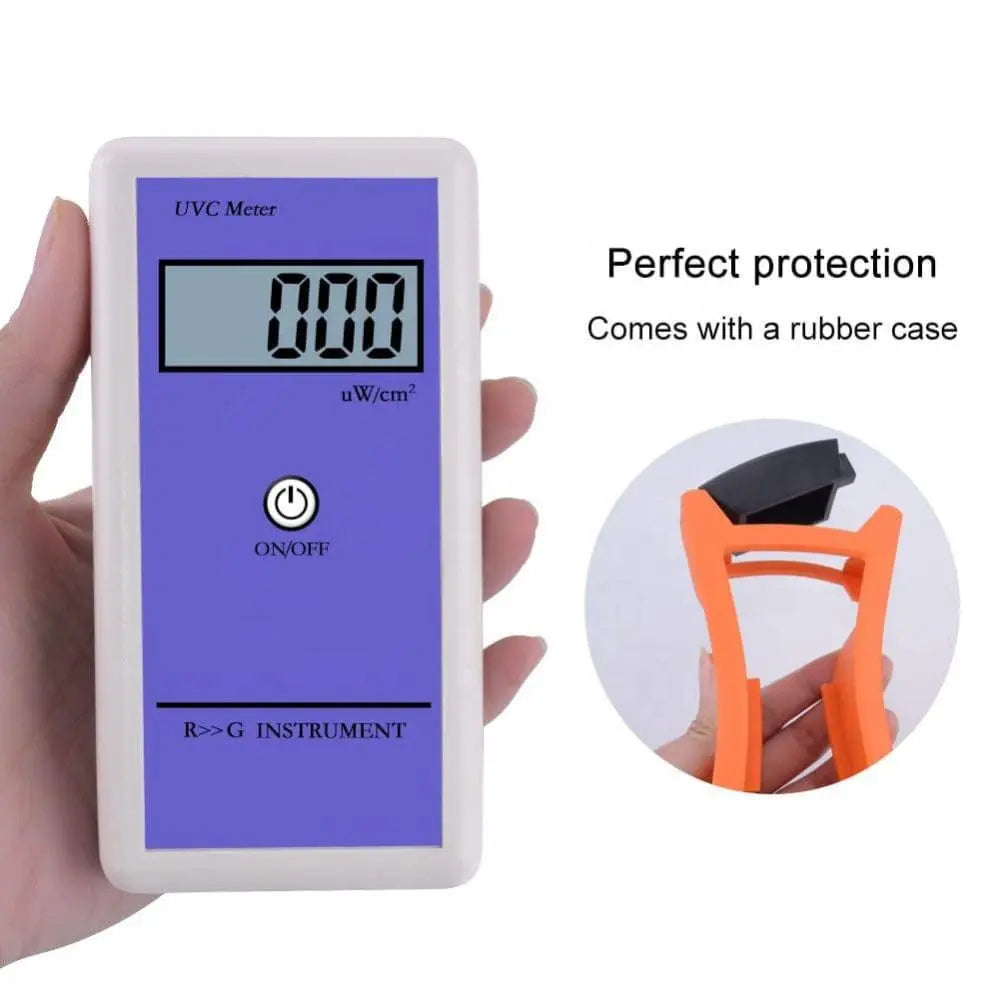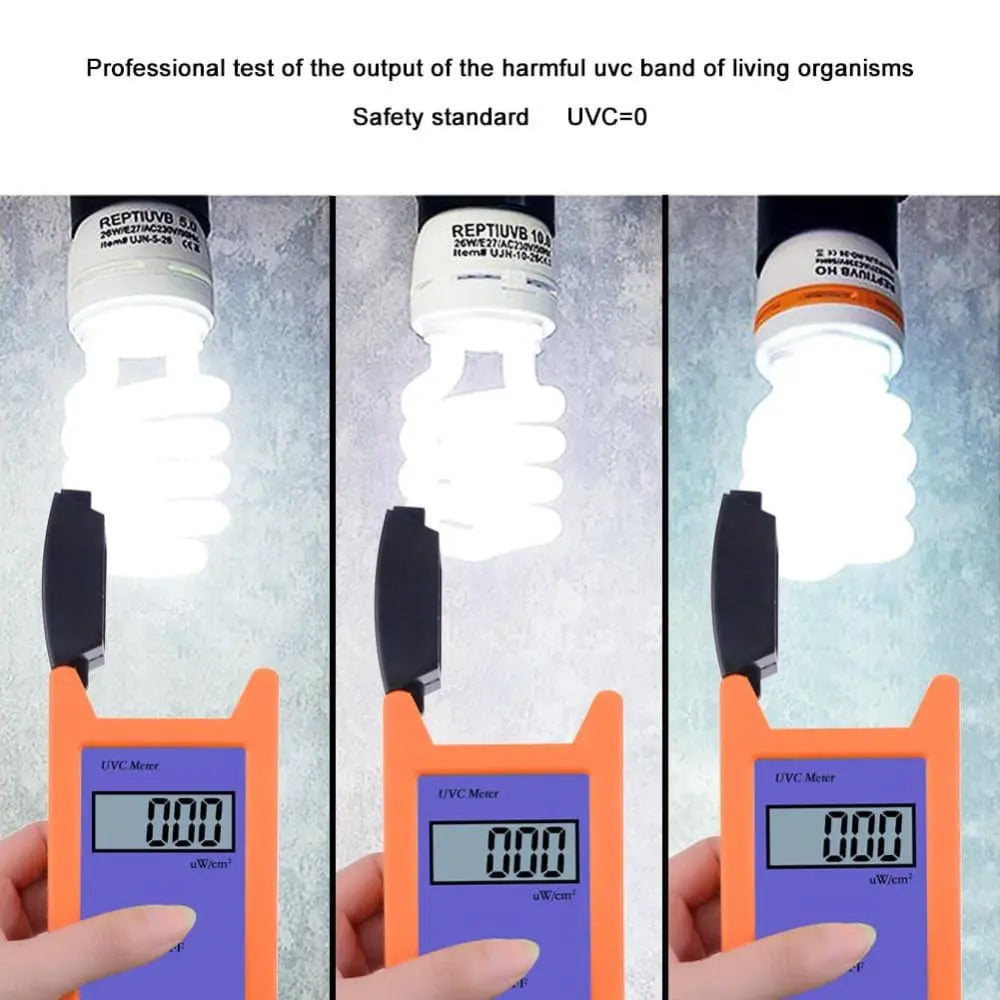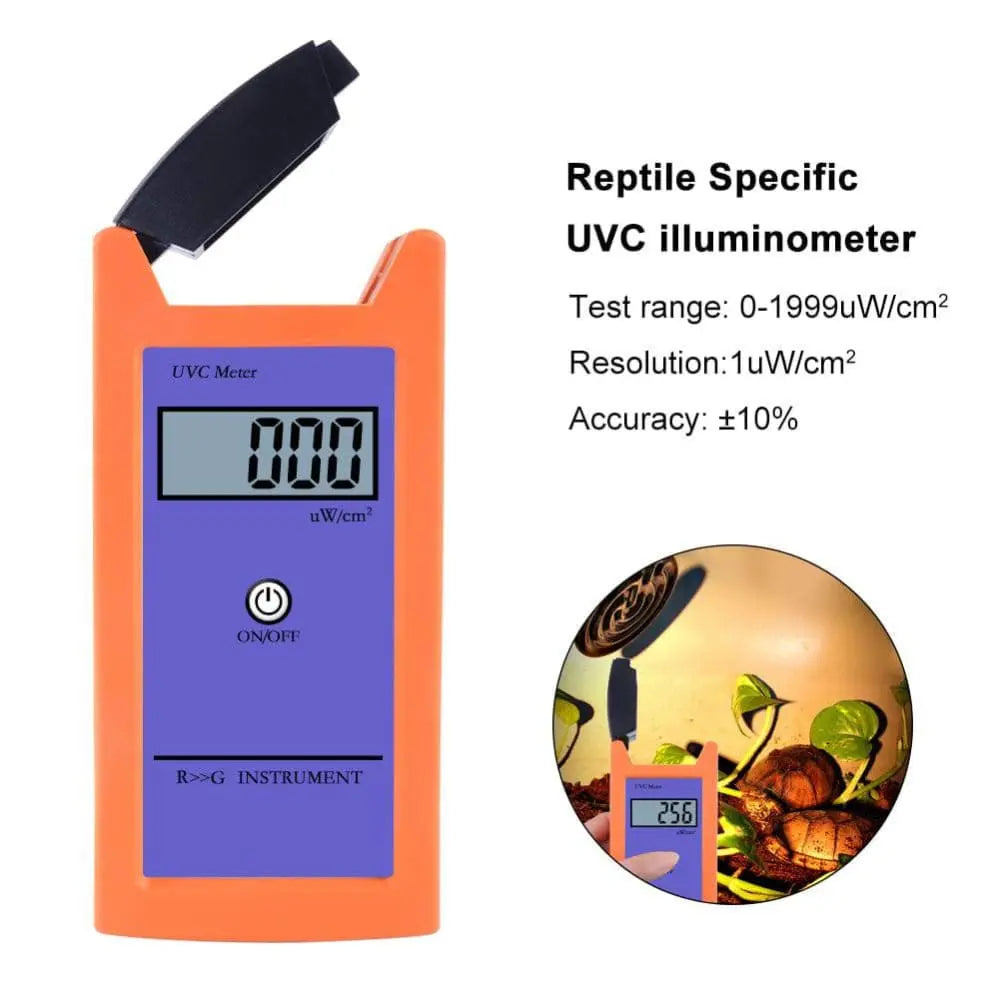 Professional UV Radiation Meter UVC Luminosity Measurement Tool for Terrarium