Vee Enterprises Purrfect™ Pouncer Cat Toys
Sku:

TVEE2092S

Vendor: Vee Enterprises
If your cats deserve the best, then they'll love Vee Enterprises' Purrfect Pouncer Cat Toys! Our purerfect toys are guaranteed to bring endless entertainment and joy to your furry friends. When kitty plays with these toys, they'll be taken on an exciting journey of fun and adventure.

The toy features a uniquely designed 18 inch flexible wand and 20 inch leather lace that your cats will dive for. The wand is made out of a clear colored flexible material that's sure to keep your kitty entertained for hours. The toy also comes with a blend and array of natural chicken and rooster feathers that can be wiggled and pulled, so your cat can pounce and jump to their heart's content. Plus, all of the feathers are naturally treated, so you can sleep soundly knowing that your cats are playing with something safe and sound.

The toy end simulates the smell and feel of real prey, so your cats can act on their basic instincts while still being kept safe. Best of all, the toy is made without any metal parts, so you know that lightening reflexes won't be dampened by any sort of danger.

So give the gift of joy to your cats and bring some Purrfect Pouncer Cat Toys home today. They'll be entertained and energized in no time!
View full details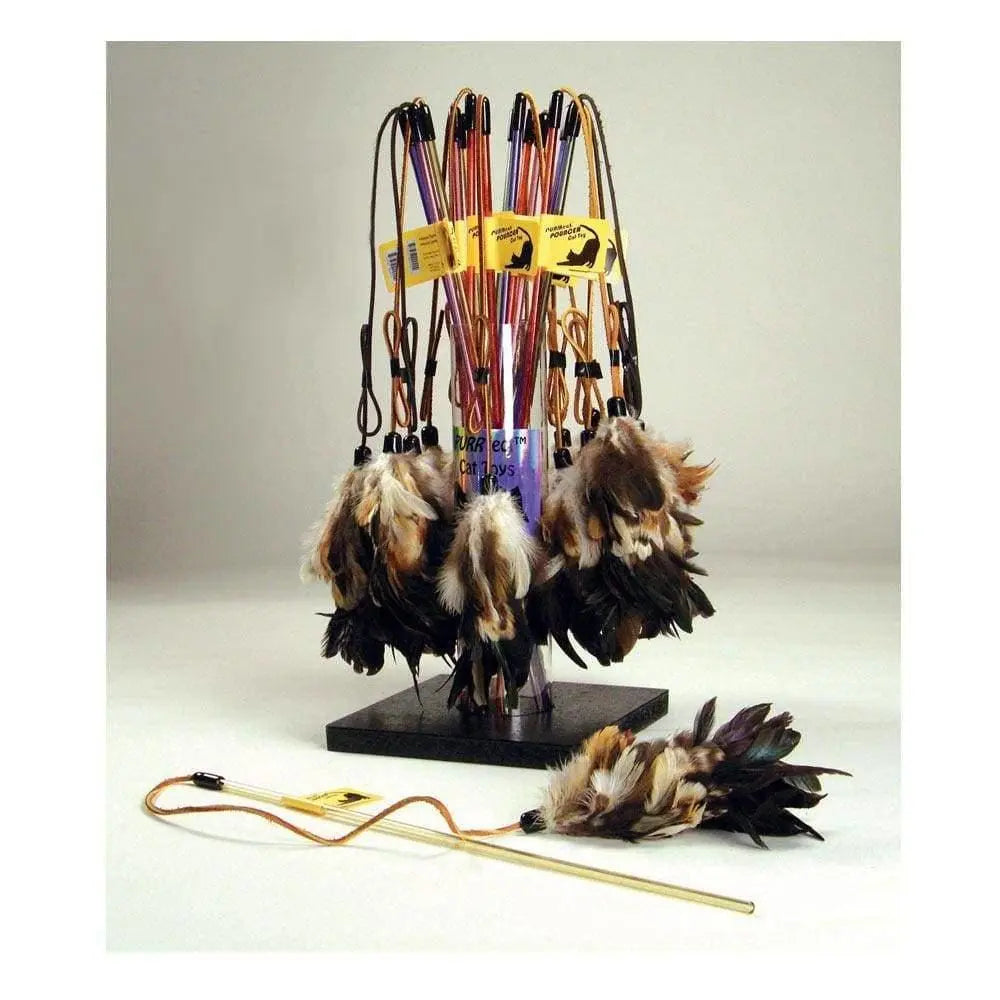 Vee Enterprises Purrfect™ Pouncer Cat Toys