Vee Enterprises Purrfect® Peacock Feather Cat Toys
Sku:

TVEE2107S

Vendor: Vee Enterprises
Introducing Vee Enterprises Purrfect® Peacock Feather Cat Toys – the latest must-have cat toy on the market! These thrilling and vibrant toys are sure to entertain your feline and provide hours of fun. Crafted with ultra-durable construction that includes beautiful natural peacock feather eyes and colorful, flexible wands, these toys have been highly praised and tested by CatFancy® as one of their most popular models.

Each package includes a special extra attachment – two interchangeable slip-on feather ends – for added convenience. With the noisemakers inside the wand, you can watch as your cat entertains itself with the sound and motion of the toy. Plus, the total toy length of 36" provides tons of movement and flexibility to get kitty's attention and curiosity.

The Purrfect® Peacock Feather Cat Toys from Vee Enterprises is sure to get the kitty in your life purring with delight. Pick up a set today and find out why this is such a hit with cats and cat owners everywhere!
View full details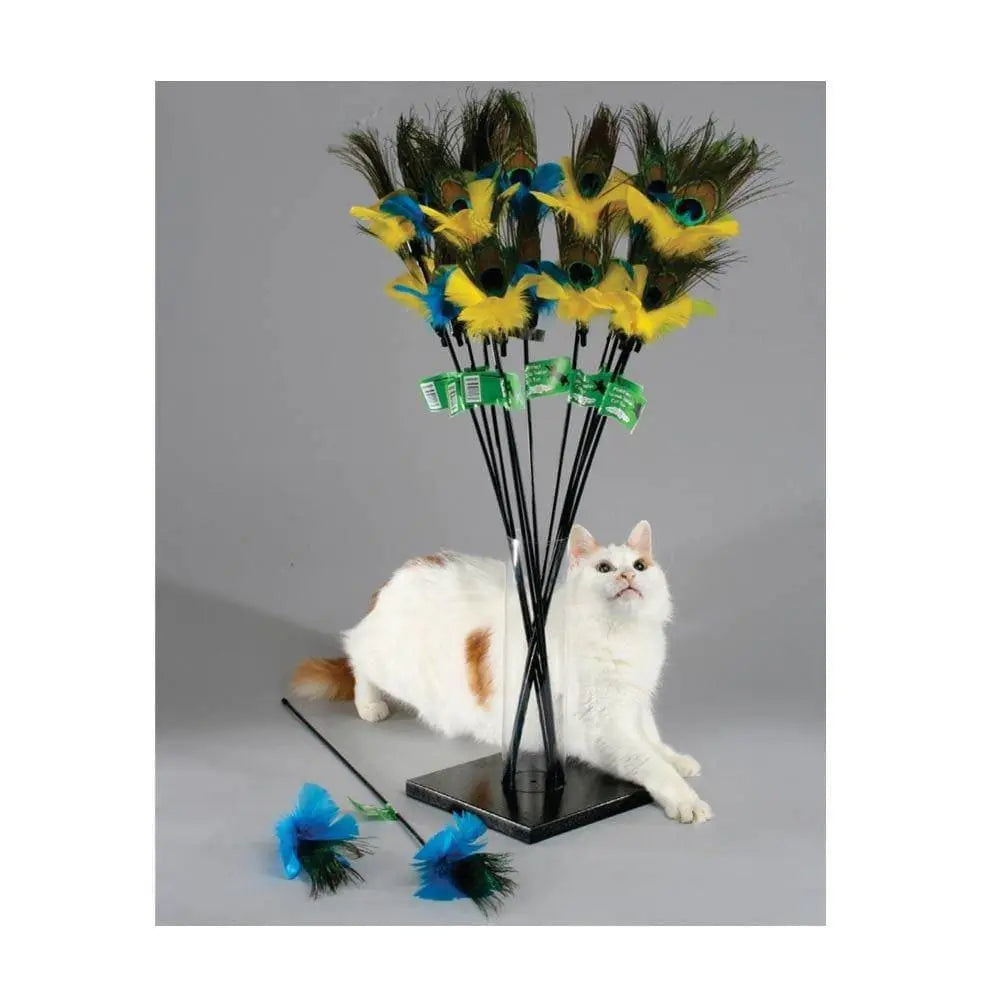 Vee Enterprises Purrfect® Peacock Feather Cat Toys