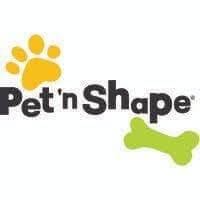 Featured

Best selling

Alphabetically, A-Z

Alphabetically, Z-A

Price, low to high

Price, high to low

Date, old to new

Date, new to old
Pet-n-shape
Our story began in 2005 when we recognized happiness comes in many shapes. Today, from bite-sized to mega, crunchy to chewy, we're proud to offer a wide variety of perfectly natural treats and chews to fit your pet's unique needs. Join our community of satisfied pet parents and share the shape of your pet's happiness! At Pet-n-Shape, we believe that pets deserve the best. That's why our treats and chews are made with premium ingredients, carefully selected to ensure both taste and nutrition. We prioritize the well-being of pets, taking into account their dietary requirements and preferences to create products that not only satisfy their cravings but also contribute to their overall health.

Our community of satisfied pet parents continues to grow as they witness the positive impact our products have on their furry companions. We understand that every pet is unique, and that's why we offer an array of shapes and textures to suit their individual preferences. Whether it's a small dog with a penchant for crunchy treats or a larger breed that enjoys a satisfying chew, we have something for every furry friend.

We invite you to join our community of pet lovers who have discovered the shape of their pet's happiness. Share your stories, photos, and experiences with us as we celebrate the joy that our treats bring to the lives of our beloved pets. At Pet-n-Shape, we are committed to shaping happiness, one treat at a time.