Nutri-Vet Puppy-Vite Liver Chewables 60 ct
Sku:

TNUT10360S

Vendor: Nutri-Vet
Nutri-Vet Puppy-Vite Chewables provides a complete spectrum of vitamins and minerals that complement a your puppy's normal diet. Tasty liver flavor chewables make this 'treat' an easy way to promote health and vitality.

Vitamin A is essential for normal skin & mucous membrane health.
Vitamin D is needed for proper absorption of calcium & phosphorus from the intestinal tract.
Vitamin E protects cells against damaging "free radicals".
B-complex vitamins support the health of the nervous system, skin, hair, liver, muscle & brain.
View full details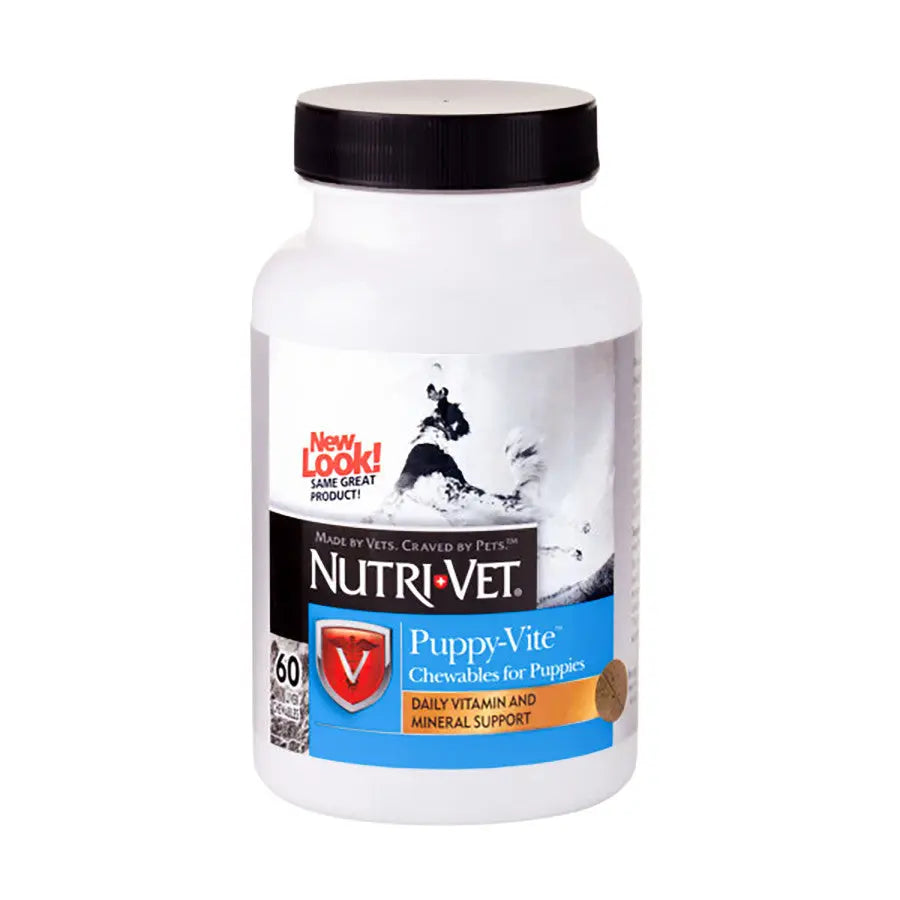 Nutri-Vet Puppy-Vite Liver Chewables 60 ct