Nutri-Vet Bitter Bandage for Dogs and Cats 3 in
Sku:

TNUT10364S

Vendor: Nutri-Vet
The Nutri-Vet 1030114 Self-Adhering Pet Bitter Bandage is a wound care solution that holds your pet's dressings in place and can also be used to support strains and sprains. The bitter taste of the pet bandage discourages pets from chewing and licking at bandaged areas to prevent skin infection and facilitate optimal healing. This pet bandage is easy to apply and does not stick to hair. The Veterinarian approved pet bandage is self-adhering and does not slip or loosen. Protect your pet's wound from infection with this pet bandage!

Veterinarian approved pet bandage
Self-adhering pet bandage does not slip or loosen
Easy to apply, pet bandage does not stick to hair or skin
Dentatonium Benzoate imparts non-toxic bitter taste
Pet bandage measures 2 in.
View full details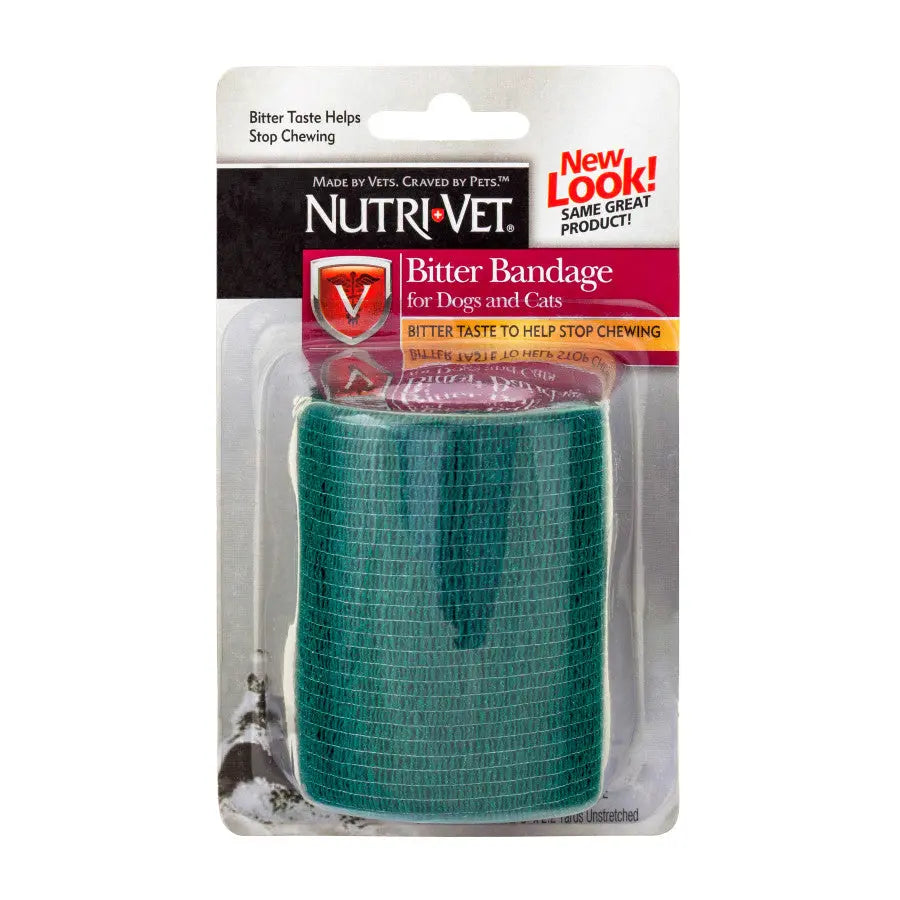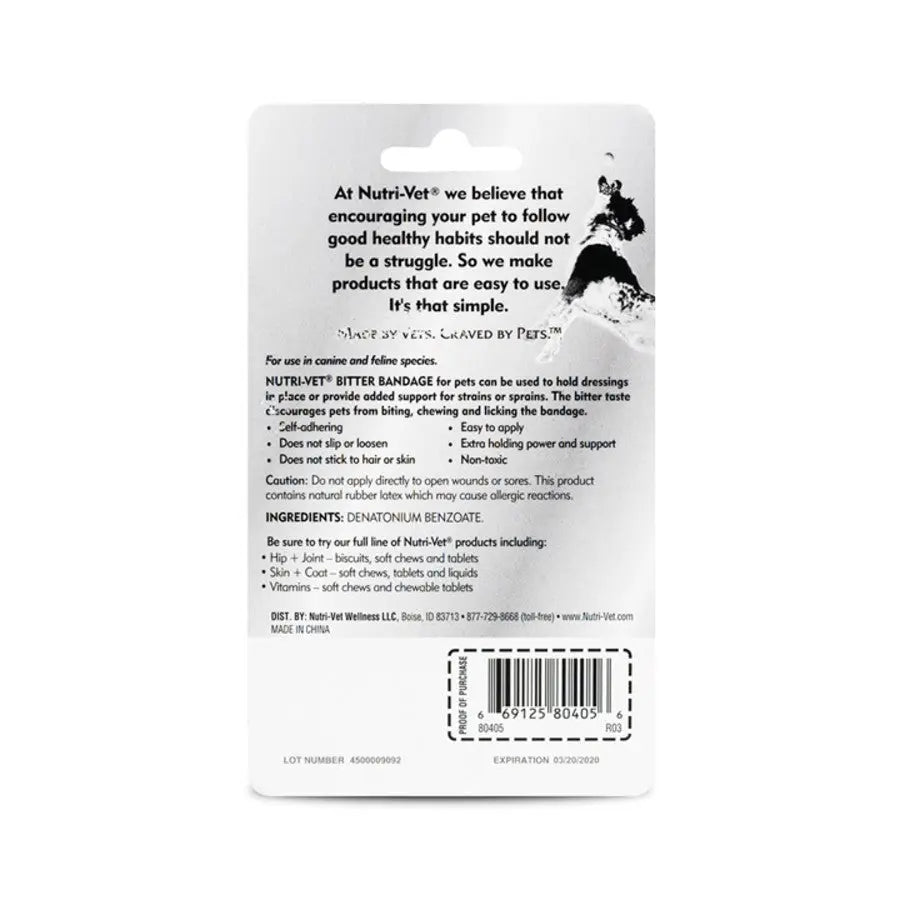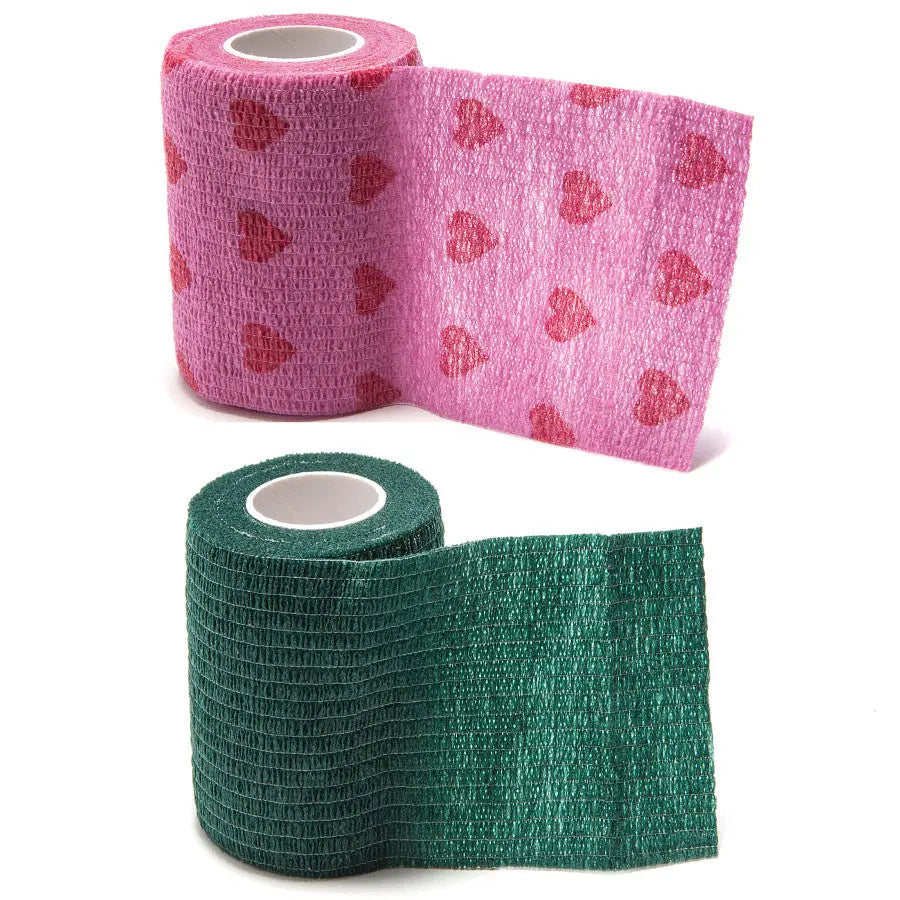 Nutri-Vet Bitter Bandage for Dogs and Cats 3 in