Alaska Naturals Wild Alaskan Pollock Oil Natural Cat Supplement 4oz
Sku:

TALA8414S

Vendor: Alaska Naturals
Just like humans, our cats need omega-3 fatty acids to maintain healthy skin and a lustrous coat of fur. Alaska Naturals Wild Alaskan Pollock Oil Natural Cat Supplement is an excellent way to give your favorite feline the added nutrition she needs for a smooth, healthy coat. Made from wild Alaskan pollock sustainably-fished in the pure water of Alaska, this high-quality supplement delivers concentrated DHA and EPA omega-3 fatty acids to help your kitty achieve bright, lustrous fur. If your cat isn't fond of salmon oil or finds it too rich, pollock oil delivers all the same benefits of salmon oil including powerful antioxidant support for her overall health and immunity. Give your cat the gift of health today with Alaska Naturals Wild Alaskan Pollock Oil Natural Cat Supplement!

WILDER, FRESHER, AND MORE SUSTAINABLE - Unlike other brands of cat oil, Alaska Naturals uses only wild pollock from the pure waters of Alaska. This results in a product that is fresher, has a more mild flavor, and is more sustainable.

- ALL THE BENEFITS OF SALMON OIL - Our Wild Alaskan Pollock Oil supplement provides all the benefits of salmon oil PLUS some added bonuses! It is rich in DHA and EPA omega-3 fatty acids, which help to nourish your cat's skin and promote a smooth, lustrous coat.

- SUPPORTS HEALTHY IMMUNITY - Omega fatty acids also support healthy immunity, good cardiovascular health, and strong brain and nervous function. So your cat can stay healthy and happy for years to come!

- STABLE AND FRESH - The oil is stabilized with natural tocopherols to maintain freshness. It is also nitrogen-purged to remove oxygen and extend shelf life. That means you can be sure your cat is getting the very best!
View full details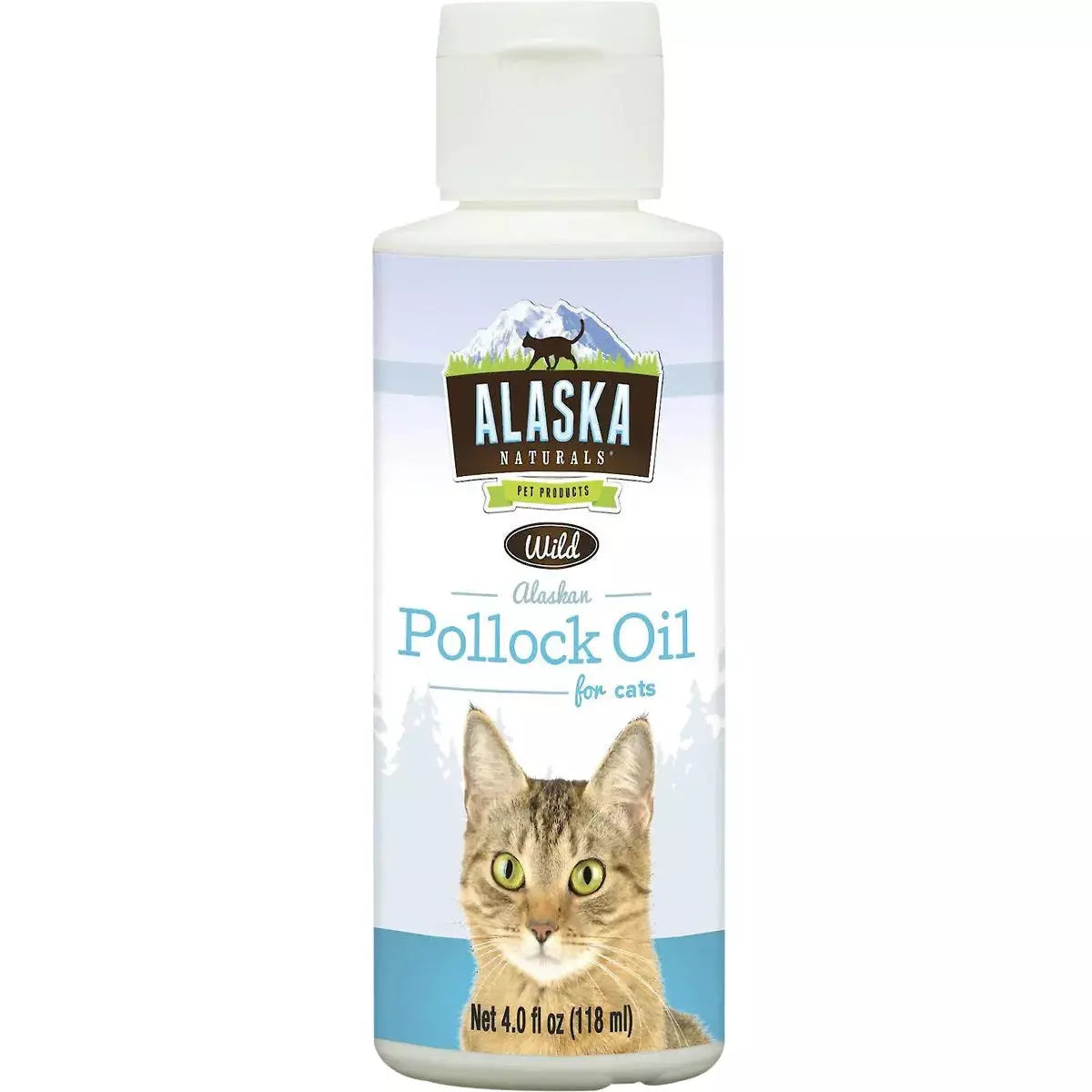 Alaska Naturals Wild Alaskan Pollock Oil Natural Cat Supplement 4oz