Alaska Naturals Wild Alaskan Salmon Oil Formula Cat Supplemen
Sku:

TALA8424S

Vendor: Alaska Naturals
You want what's best for your feline friend, and that includes a healthy coat of fur. Wild caught Alaskan salmon oil is one of the most premium sources of omega-3 fatty acids. Not only does it deliver benefits for your cat's skin, but also their cognitive function and bone health. And because Alaska Naturals use minimal processing to bottle this supplement, you can be sure that you're giving them the best possible quality product. So give your cat the gift of a shiny coat and healthy skin - try Alaska Naturals Wild Alaskan Salmon Oil Formula Cat Supplement today!

ALASKA NATURALS WILD ALASKAN SALMON OIL FORMULA - Cats need essential fatty acids for optimal health and vitality, just like humans. That's why we use wild-caught Alaskan salmon oil in our formula, providing balanced EPA and DHA to support your cat's overall well-being.

- CRAFTED WITH BALANCED EPA AND DHA ESSENTIAL FATTY ACIDS - Our fish oil is not distilled in high heat, so the beneficial omega-3s remain intact. This preserves the oil's natural nutrients, ensuring your cat receives the nourishment they need.

- MADE USING CLEAN, WILD-CAUGHT FISH - All of our fish are wild caught and sourced from sustainable fisheries in Alaska. We take care to select only the cleanest and most pristine fish for our supplements.

- EVERY BATCH 3RD PARTY TESTED FOR QUALITY - We want you to be confident that you're giving your cat the best possible supplement. That's why we have every batch tested by a third party lab to ensure purity and potency.

- SOURCED, PROCESSED AND BOTTLED IN ALASKA NATURALS USA PLANTS - From catch to bottle, we take great care to produce our supplements in the USA using only the highest quality ingredients.
View full details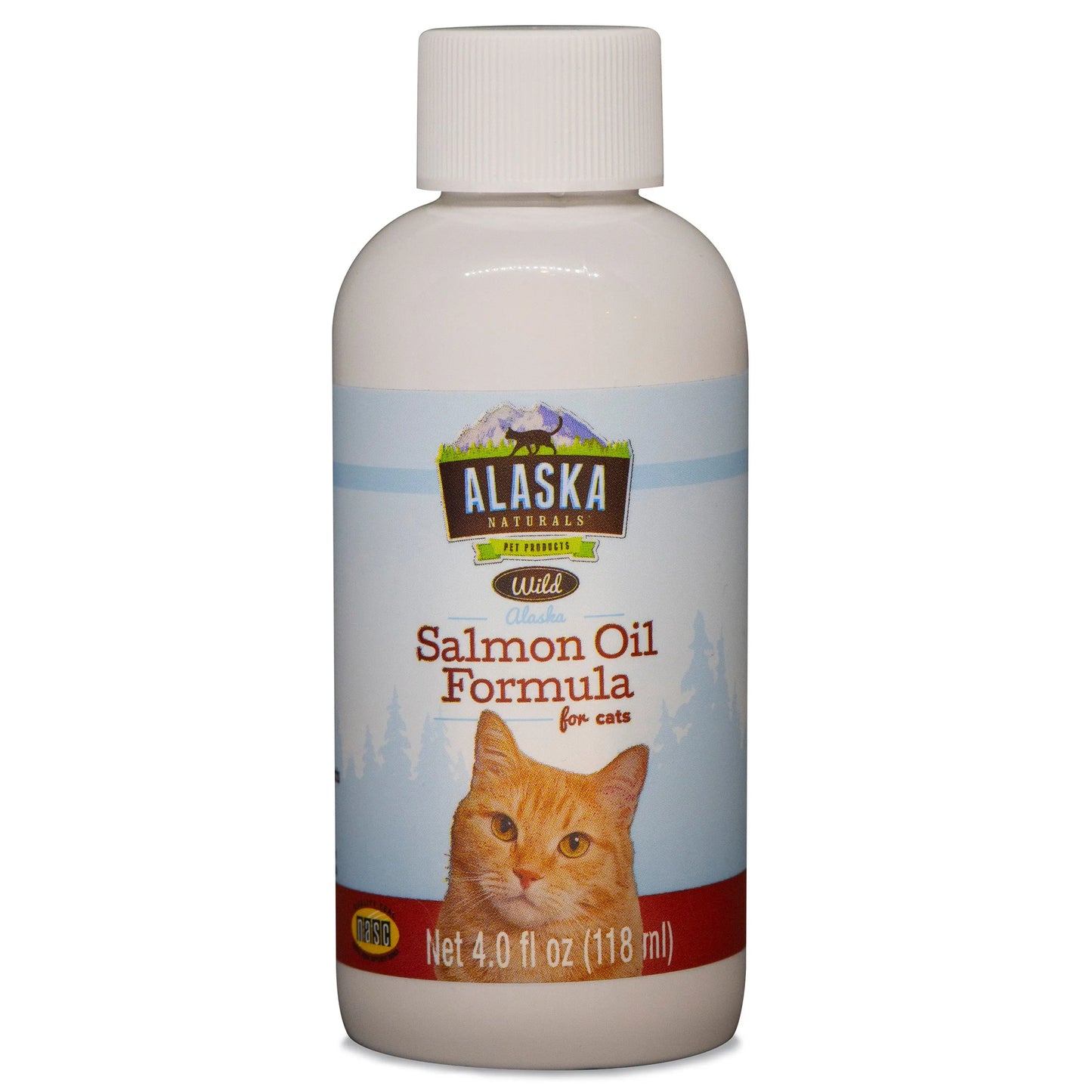 Alaska Naturals Wild Alaskan Salmon Oil Formula Cat Supplemen