Animal Essentials Wellness Maitake Mushroom Cat & Dog Vitamin Supplement
Sku:

TANI10749S

Vendor: Animal Essentials®
Introducing Animal Essentials Wellness Maitake Mushroom Vitamin Supplement for Dogs and Cats! Our new formulated extract is made with certified organic mushrooms, helping your four-legged family members feel their best.

WELLNESS Maitake has many health benefits for cats and dogs of all ages. Not only does it help support your pet's circulatory system, but it helps keep blood sugar levels within a healthy range. With this amazing supplement, you can be confident that your furry friend is living their best life!

It's not just about feeling good; it's about looking good too! WELLNESS Maitake helps keep your animal companion healthy inside and out, by providing antioxidants known to boost skin condition and fur health. You've never seen a cat or dog look so shiny and glamorous!

When it comes to wellness products for your furry family member, trust Animal Essentials' WELLNESS Maitake Supplement to always provide the best care possible during every stage of life. Give them everything they need plus more when you give them the Animal Essentials Wellness Mushroom Vitamin Supplement!

Produced by traditional hot water extraction method that is scientifically proven to deliver a full spectrum of healthful constituents.

Potency guaranteed. All of our mushroom extract powders are third-party tested for purity and potency.

All contain at least 25% beta-glucans, in a form that your pet can readily digest and absorb.

Our mushroom extracts are made from 100% certified organic mushrooms (the fruiting bodies). NOT just the mycelium.

Contains no added starches, grains, flavorings, preservatives or fillers.

Suitable for animals of all ages.

An 80g jar will last a 50 lb. dog up to two months.
View full details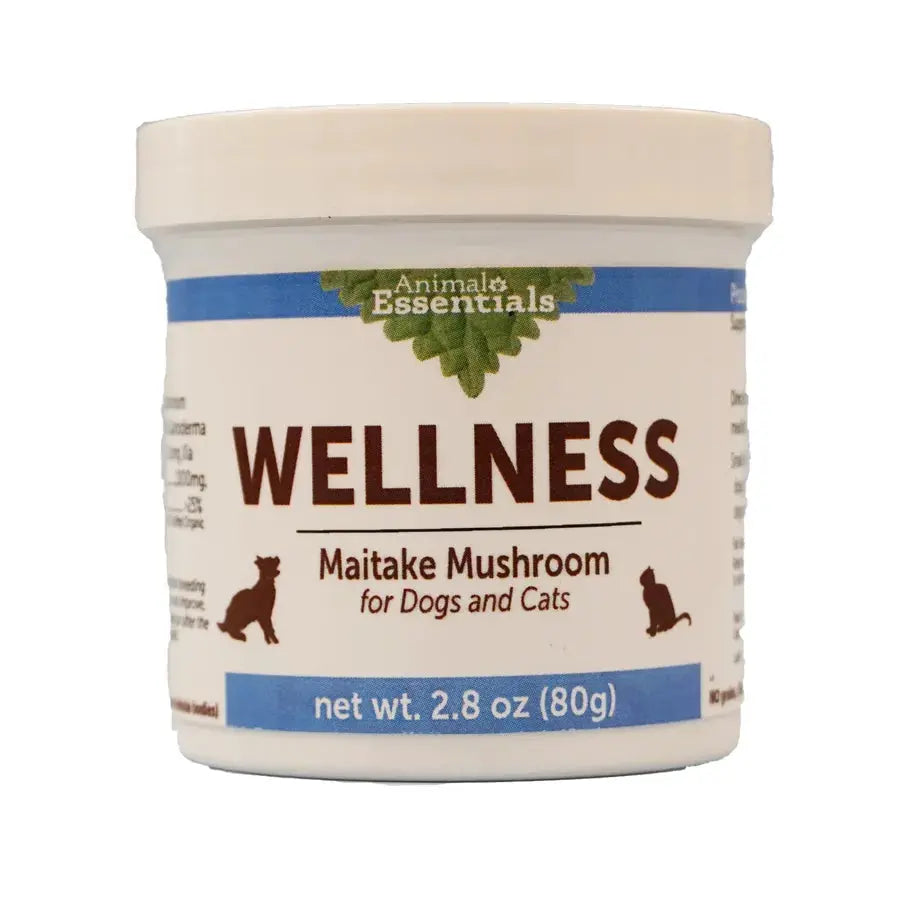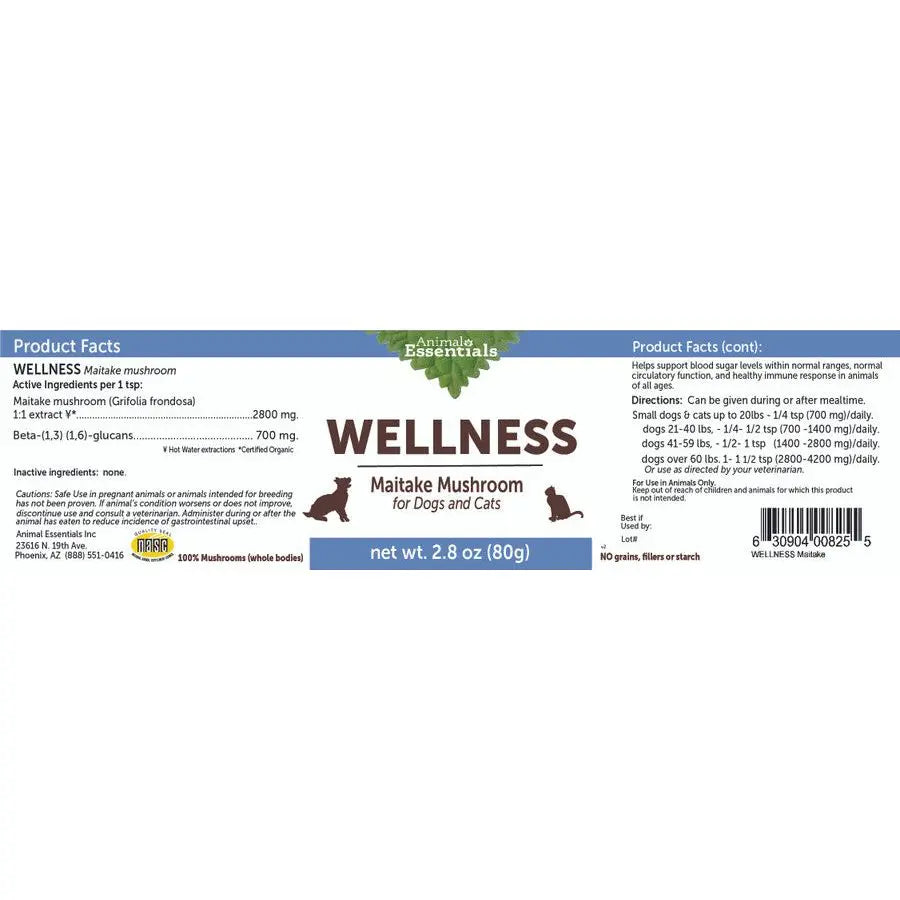 Animal Essentials Wellness Maitake Mushroom Cat & Dog Vitamin Supplement