Boo Boo's Best Fish & Venison Jerky Dog Treats 3oz
Sku:

TBOO10722S

Vendor: Boo Boo's Best
Introducing Boo Boo's Best Fish & Venison Jerky Dog Treats - the ultimate delight for your canine companion! Our all-natural, delectable treats are specially crafted to satisfy even the most discerning dogs and puppies.

At Boo Boo's Best, we believe in using only the finest, top-quality ingredients. That's why our treats are made with free-range, farm-raised venison from the pristine hills of New Zealand. These animals thrive in their natural habitat, resulting in meat that is both succulent and bursting with flavor.

But that's not all - our treats also feature ocean-caught hoki and mackerel from the deep blue waters of the South Pacific. Sustainably managed and harvested, these fish are rich in Omega-3 fatty acids that promote a healthy coat, skin, and overall well-being for your furry friend.

What sets Boo Boo's Best apart from the rest is our meticulous air-dried, dehydrated process. This unique technique locks in the natural nutrition and irresistible taste of the meat. With each bite, your canine companion will experience a burst of flavors that will have their tail wagging with joy.

We take great pride in our commitment to quality, which is why we make our treats in small batches in either the USA or New Zealand. This ensures that every bag of Boo Boo's Best Fish & Venison Jerky Dog Treats is crafted with utmost care and attention to detail.

But it's not just the quality that makes our treats special. Our blend contains over 95% fish, venison, and organs, providing a naturally nutritious and delicious snack that will keep your pup energized and satisfied. With Boo Boo's Best, you can rest assured knowing that you're giving your four-legged friend the very best.

And best of all, we believe that premium products shouldn't come with a premium price tag. That's why Boo Boo's Best is always offered at an affordable price, because we believe that every dog deserves the very best treats.

So why settle for average when you can treat your furry friend to the extraordinary? Choose Boo Boo's Best Fish & Venison Jerky Dog Treats and give your pup a culinary adventure they'll never forget. Indulge them in the flavors of the wild and watch as their eyes light up with excitement. Give them Boo Boo's Best and make every moment a treat-filled delight.
View full details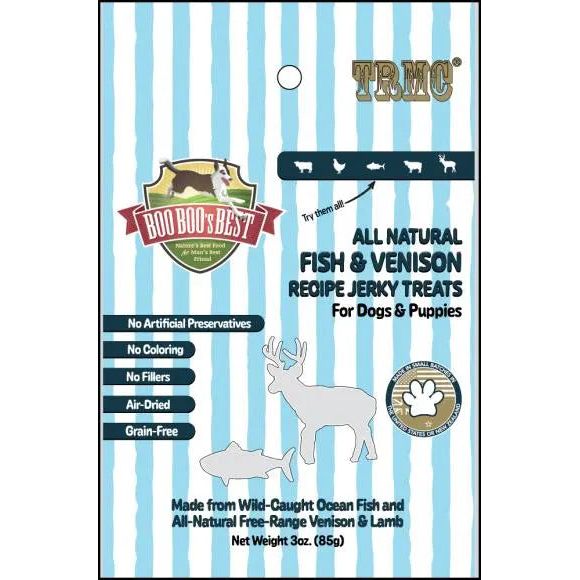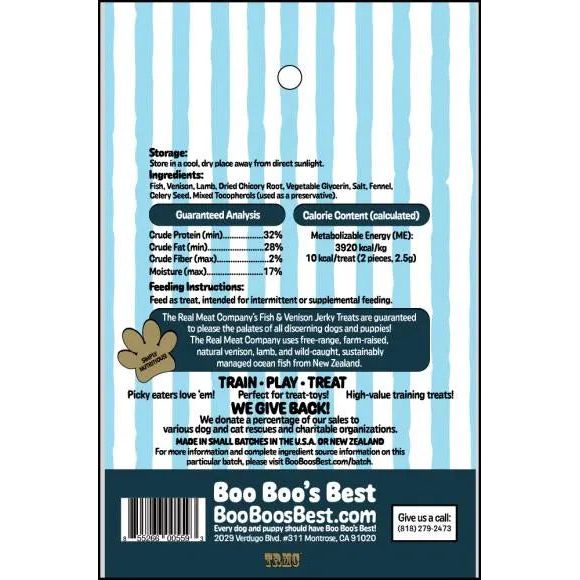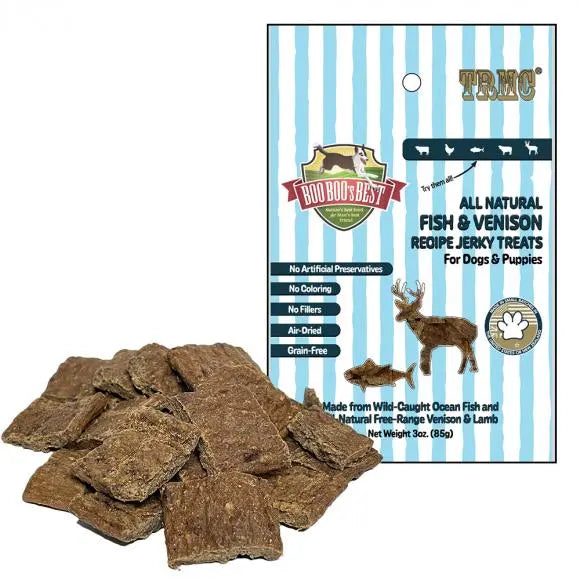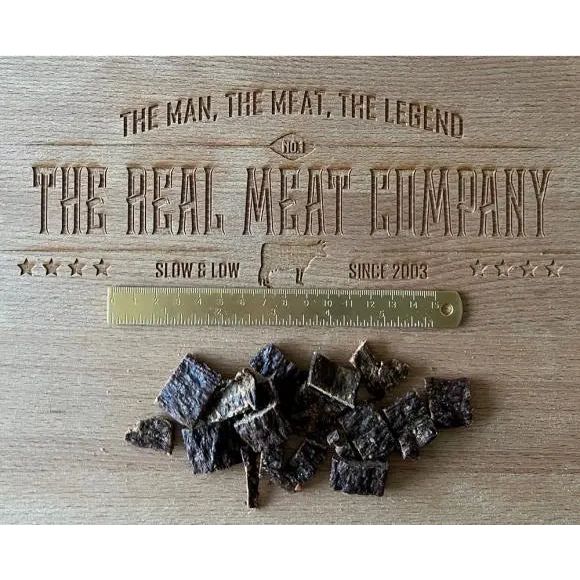 Boo Boo's Best Fish & Venison Jerky Dog Treats 3oz