Lord Jameson Hanukkah Gelt Organic Dog Treats 6oz
Sku:

TLOR10645S

Vendor: Lord Jameson
Introducing the Lord Jameson Hanukkah Gelt Organic Dog Treats! This holiday season, let your furry friend join in on the celebration of lights with a special treat made just for them. Crafted with love and care, these delectable dog treats are guaranteed to win over the heart of your beloved canine companion.

We understand that your four-legged friend is an important member of your family, and they deserve the very best. That's why our Hanukkah Gelt dog treats are made with only the finest ingredients. Organic blueberries and organic coconut are expertly layered with hand-selected super-foods, creating a tantalizing flavor profile that your pup won't be able to resist.

But it's not just the taste that makes our treats so special. Each bite is packed with essential nutrients and antioxidants, ensuring that your furry friend stays happy and healthy during this festive season. We believe that every dog should be able to indulge without sacrificing their well-being, which is why our treats are free from artificial additives, preservatives, and fillers.

And for those with dietary restrictions, you'll be delighted to know that our Hanukkah Gelt dog treats are gluten-free. We believe that everyone, even our four-legged friends, should be able to enjoy the holiday season to the fullest.

Imagine the joy on your pup's face as they sink their teeth into these Hanukkah Gelt dog treats. The combination of flavors and textures will surely bring a twinkle to their eyes. Just like the traditional Hanukkah gelt, these treats are neatly wrapped, making them the perfect gift to add to your dog's holiday stocking or to share with other doggie friends. Spread the joy and love this Hanukkah with a gift that is as unique and thoughtful as your furry family member.

So why wait? Treat your furry friend to the ultimate Hanukkah indulgence. Order your Lord Jameson Hanukkah Gelt Organic Dog Treats today and make this holiday season extra special for your beloved pup. After all, they deserve nothing less than the very best. Happy Hanukkah from Lord Jameson!
View full details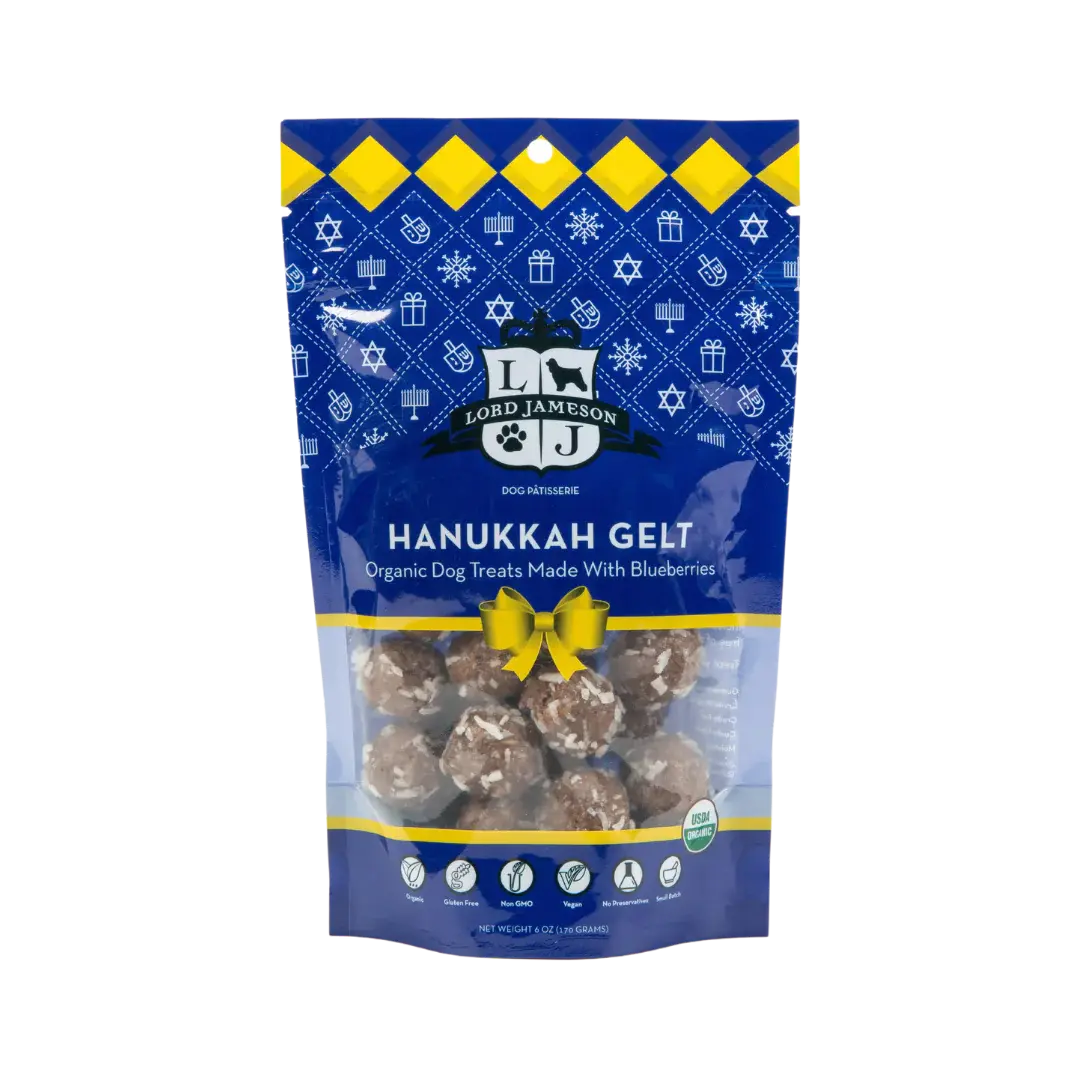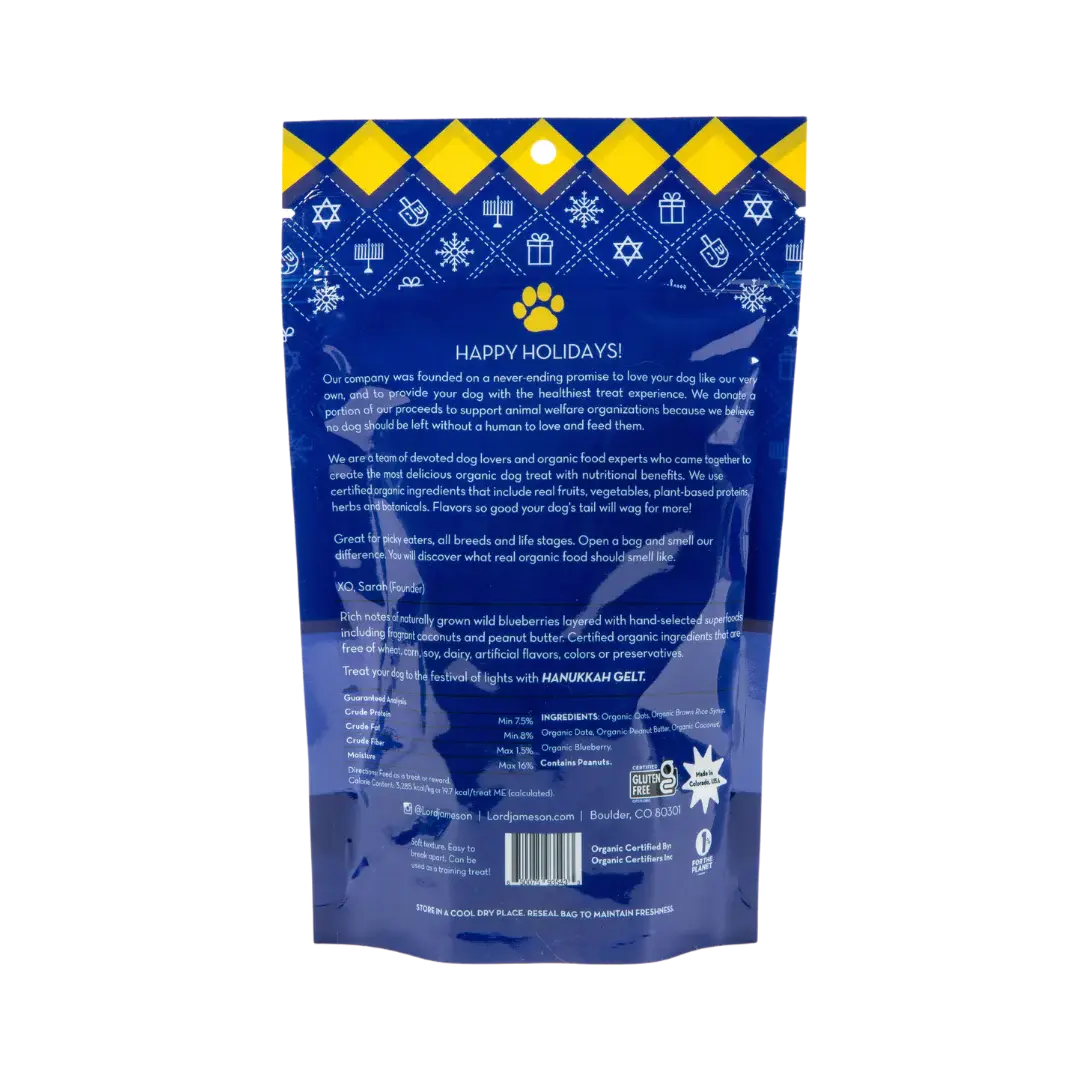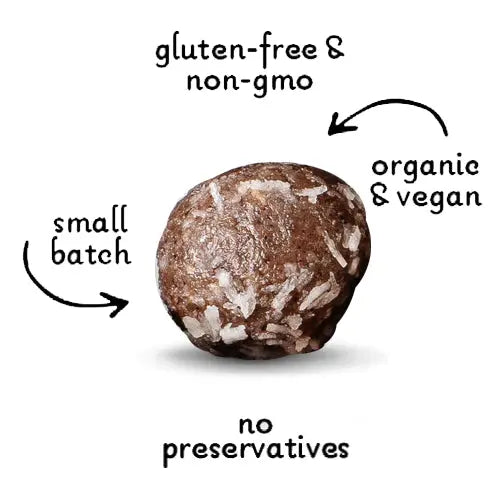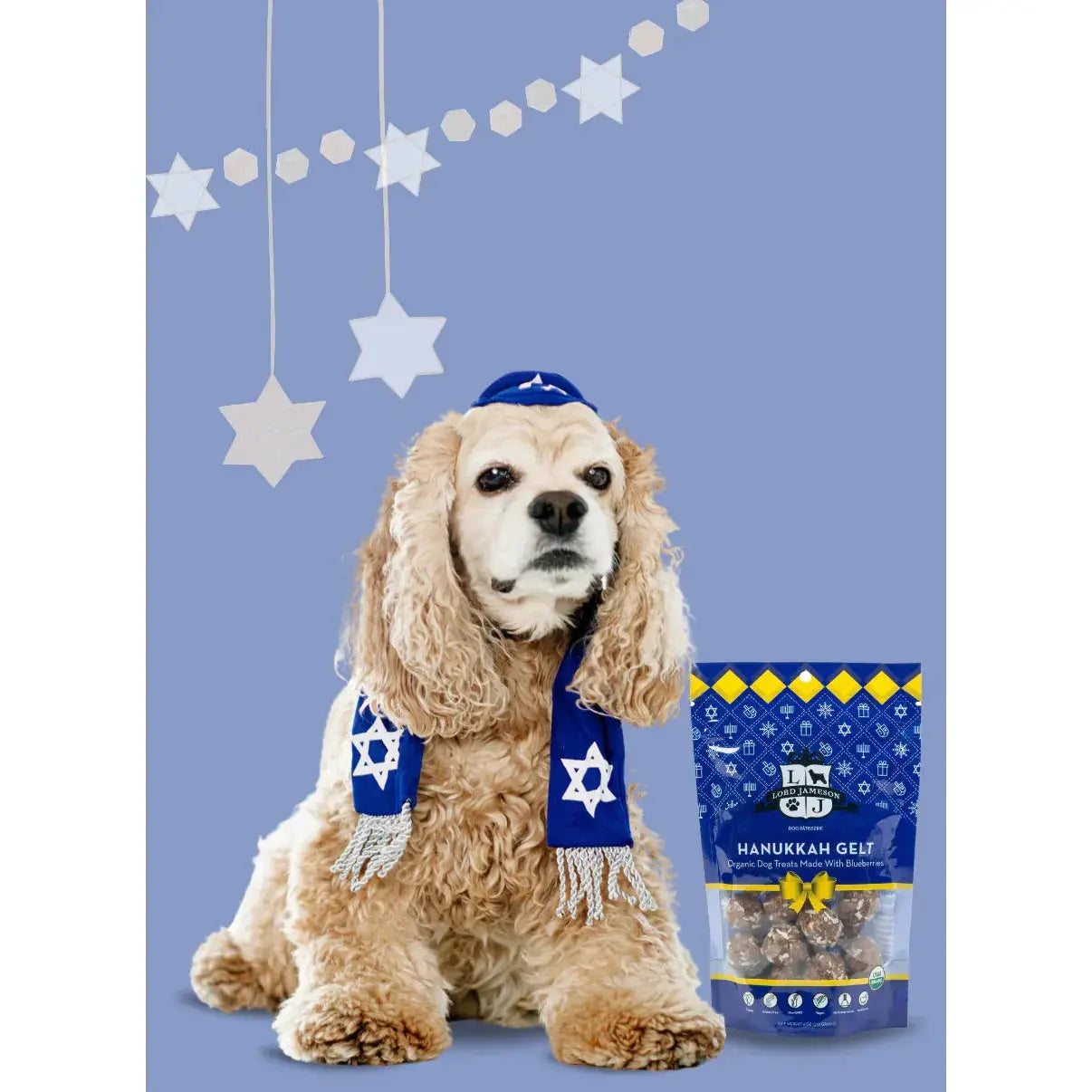 Lord Jameson Hanukkah Gelt Organic Dog Treats 6oz