Nutri-Vet Pre and Probiotics Soft Chews for Dogs 120 ct
Sku:

TNUT10376S

Vendor: Nutri-Vet
Nutri-Vet Pre & Probiotics Dog Soft Chews offer the digestive health support your best buddy needs in an irresistible soft chew. These chews blend 1 billion CFUs of beneficial bacteria cultures with prebiotic inulin to support healthy digestion, promote proper stool quality, and provide immune system support. Bonus! The soft chew format lets you skip the traditional messy, unappetizing probiotic powders in favor of a delicious treat for your canine companion.

Supports digestive health and promotes proper intestinal microflora.
Irresistible cheese and liver flavor
Can be administered as a treat or at meal-time.
Contains 1 billion CFUs of beneficial bacteria cultures and prebiotic inulin.
Naturally occurring microorganisms may help with occasional gas.
View full details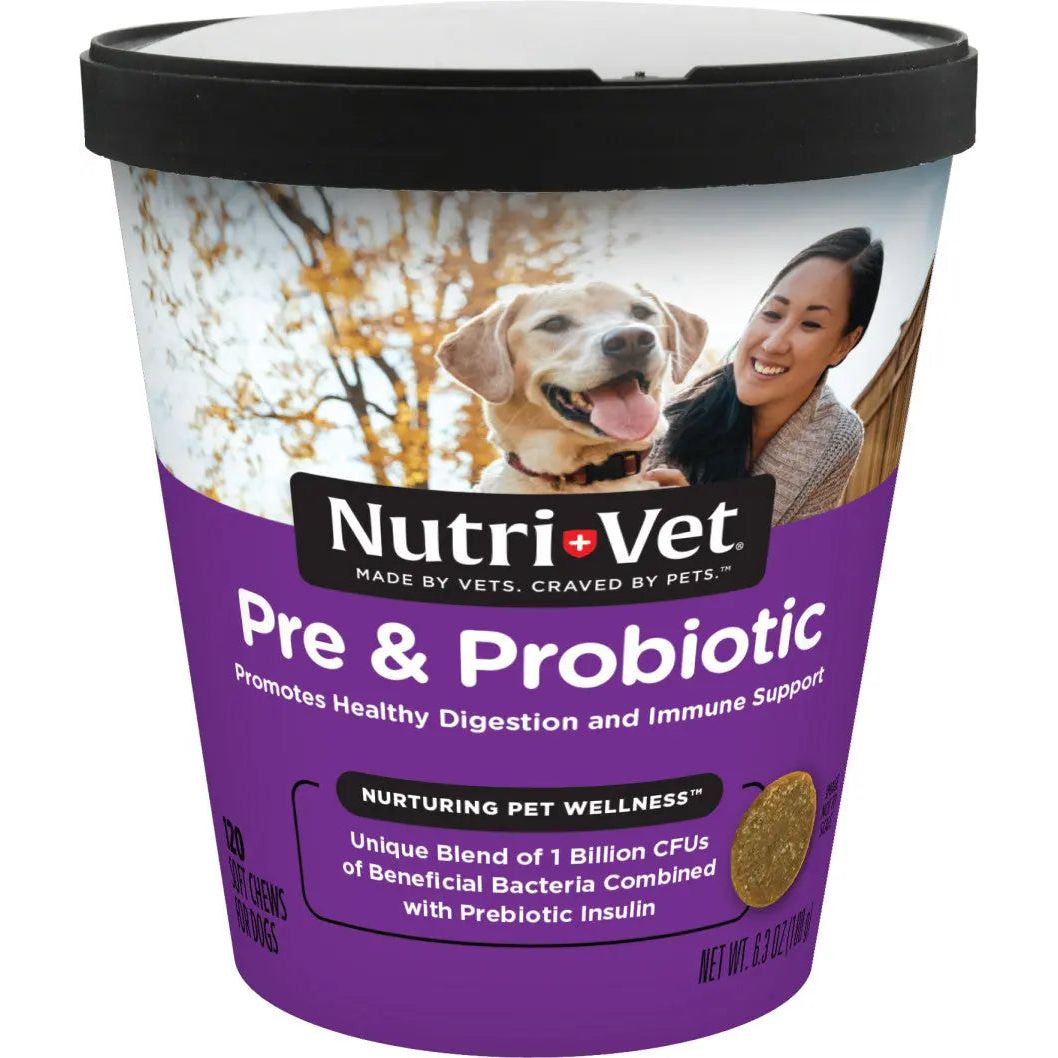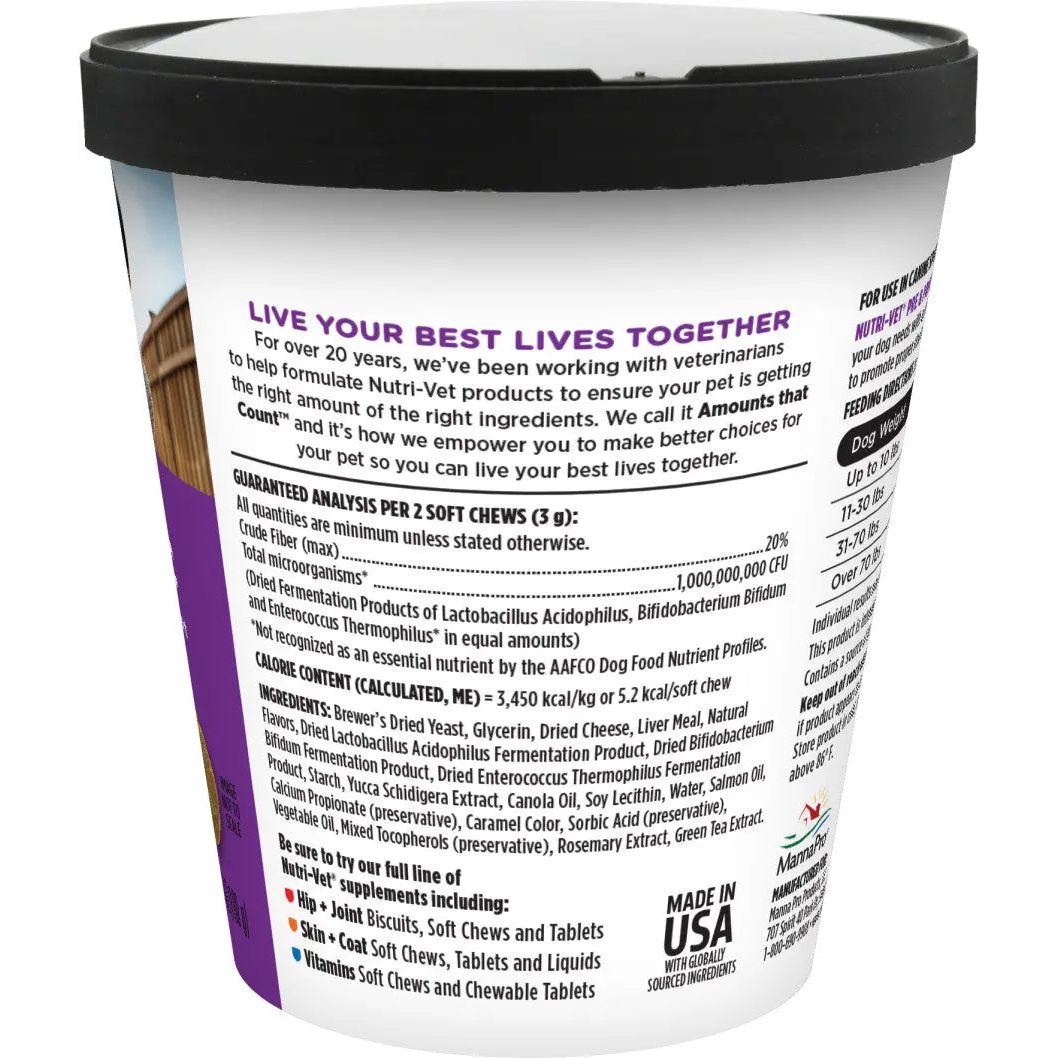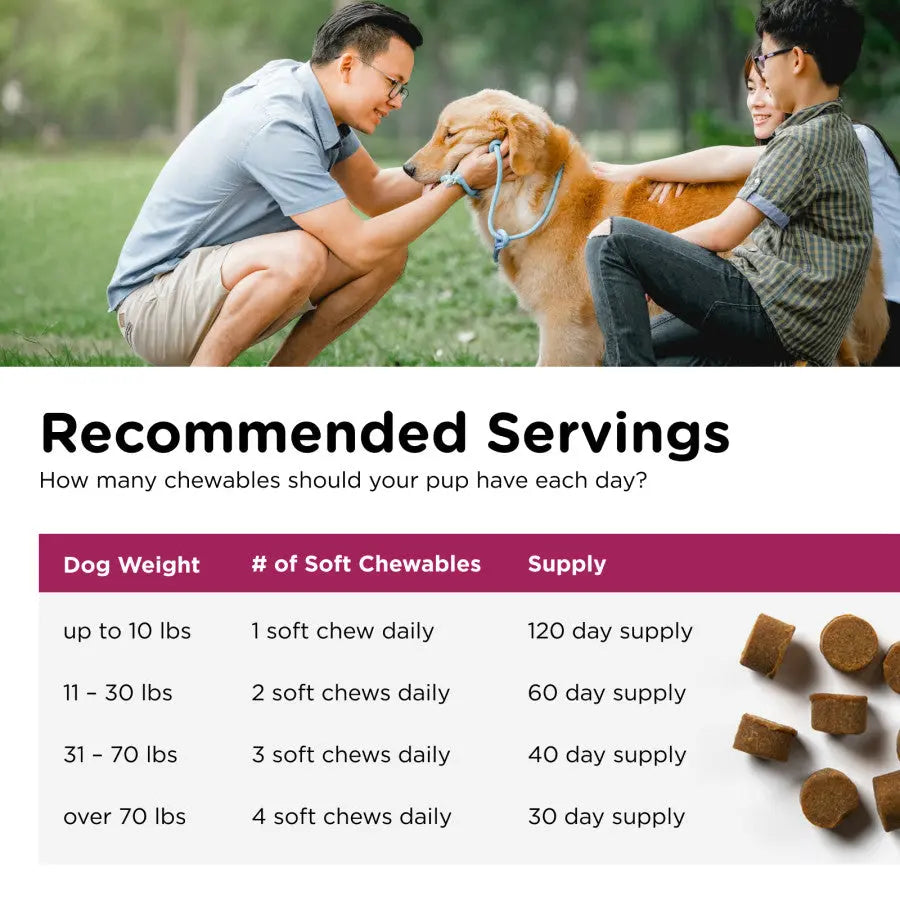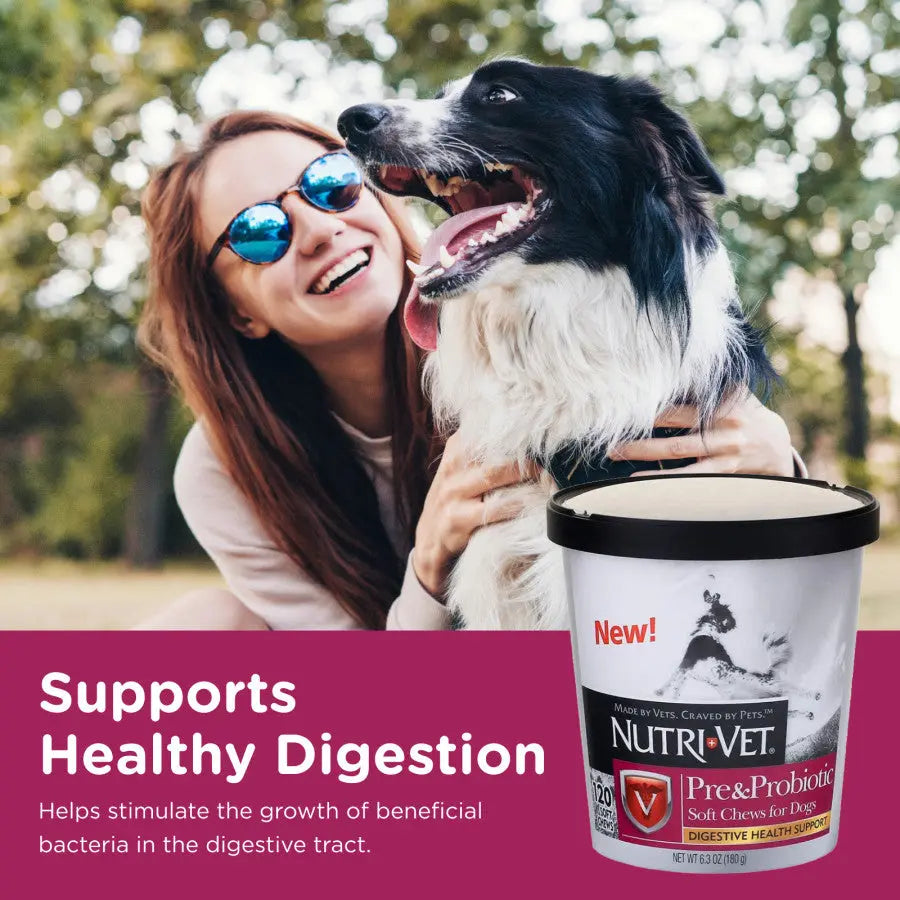 Nutri-Vet Pre and Probiotics Soft Chews for Dogs 120 ct