Shepherd Boy Farms Freeze Dried Bison Recipe Dog Food 14 oz
Sku:

TSHE10536S

Vendor: Shepherd Boy Farms
Introducing Shepherd Boy Farms Freeze Dried Bison Recipe Dog Food, the epitome of farm-to-table goodness for your furry best friend! Our mission is simple: to provide your pet with the highest quality, nutrient-rich food that is not only delicious but also supports their overall well-being.

At Shepherd Boy Farms, we take pride in our holistic sourcing approach, ensuring that every ingredient in our dog food is grown and raised right here in the USA. From the sprawling, pristine pastures where our bison roam freely to the vibrant orchards bursting with fresh fruits and vegetables, we carefully select only the finest ingredients to create the perfect blend of nutrients your pet needs on a daily basis.

What sets our Freeze Dried Bison Recipe Dog Food apart is our unique freeze-drying process that locks in the amazing taste and nutrition of our ingredients. We believe that good food should not only nourish the body but also tantalize the taste buds, and our freeze-drying technique preserves the natural flavors and aromas that dogs absolutely adore. Each bite is bursting with the essence of succulent bison, offering a protein-packed feast fit for even the most discerning canine palate.

But it's not just about taste – our Freeze Dried Bison Recipe Dog Food is a nutritional powerhouse that will keep your pet thriving from nose to tail. Bison, being a lean and protein-rich meat, helps maintain strong and healthy muscles, while the addition of fresh fruits and vegetables provides a plethora of vitamins, minerals, and antioxidants. This thoughtfully crafted recipe supports healthy digestion, boosts the immune system, and promotes a lustrous coat, ensuring that your four-legged friend looks as good as they feel.

We understand that your pet's health and happiness are of utmost importance, which is why we never compromise on quality. From our farm to your dog's bowl, we uphold the highest standards of food safety and sustainability. We only work with trusted farmers and follow rigorous quality control measures to guarantee that every batch of Shepherd Boy Farms Freeze Dried Bison Recipe Dog Food meets our unwavering standards.

So why settle for ordinary dog food when you can treat your canine companion to the extraordinary? Choose Shepherd Boy Farms Freeze Dried Bison Recipe Dog Food and give your furry friend a taste of the farm-fresh, nutrient-packed goodness they deserve. Order now and join thousands of pet owners who have discovered the joy of nourishing their pets with the very best. After all, your pet's health is priceless, and nothing beats the love and loyalty of a well-fed, vibrant dog. Shepherd Boy Farms – where health meets flavor!
View full details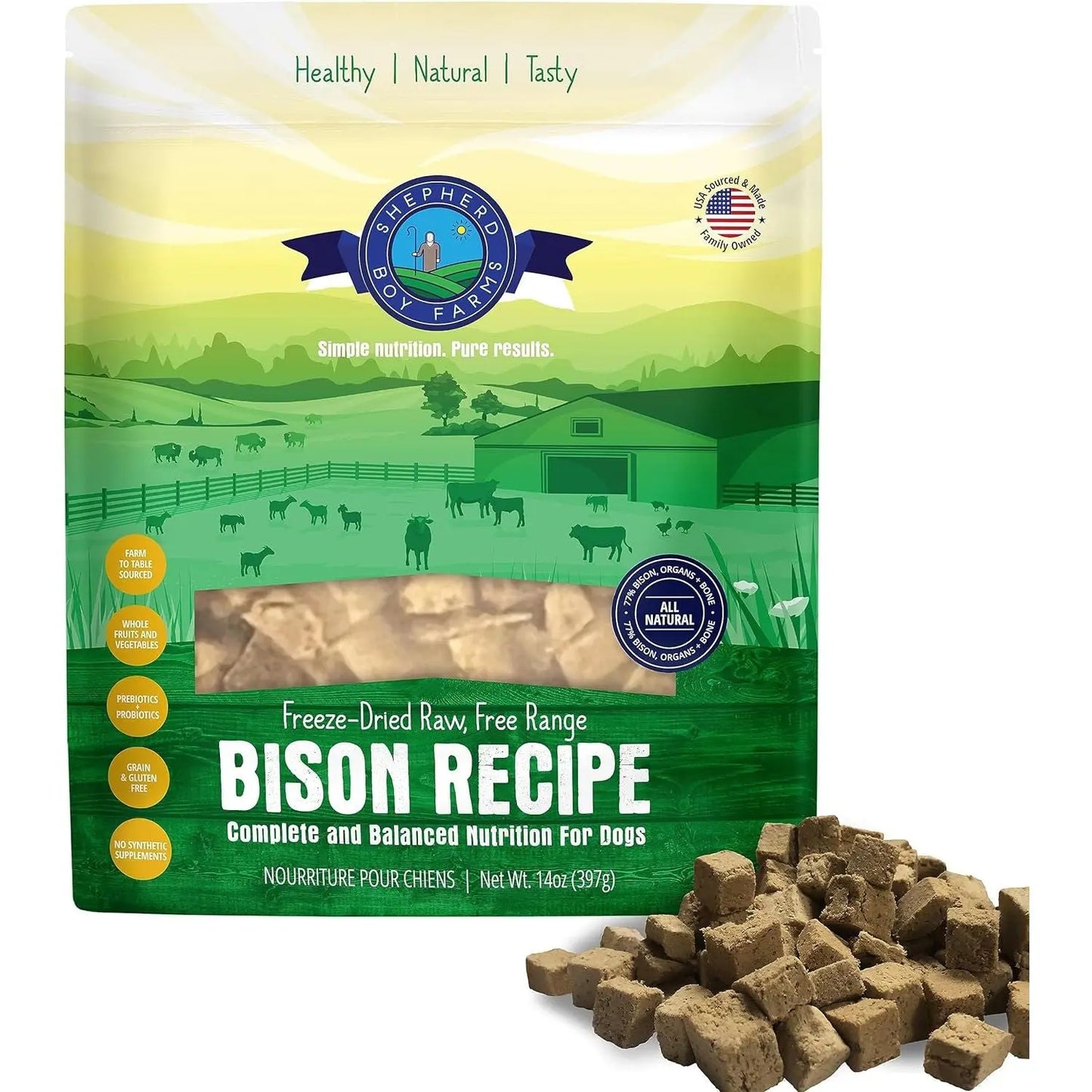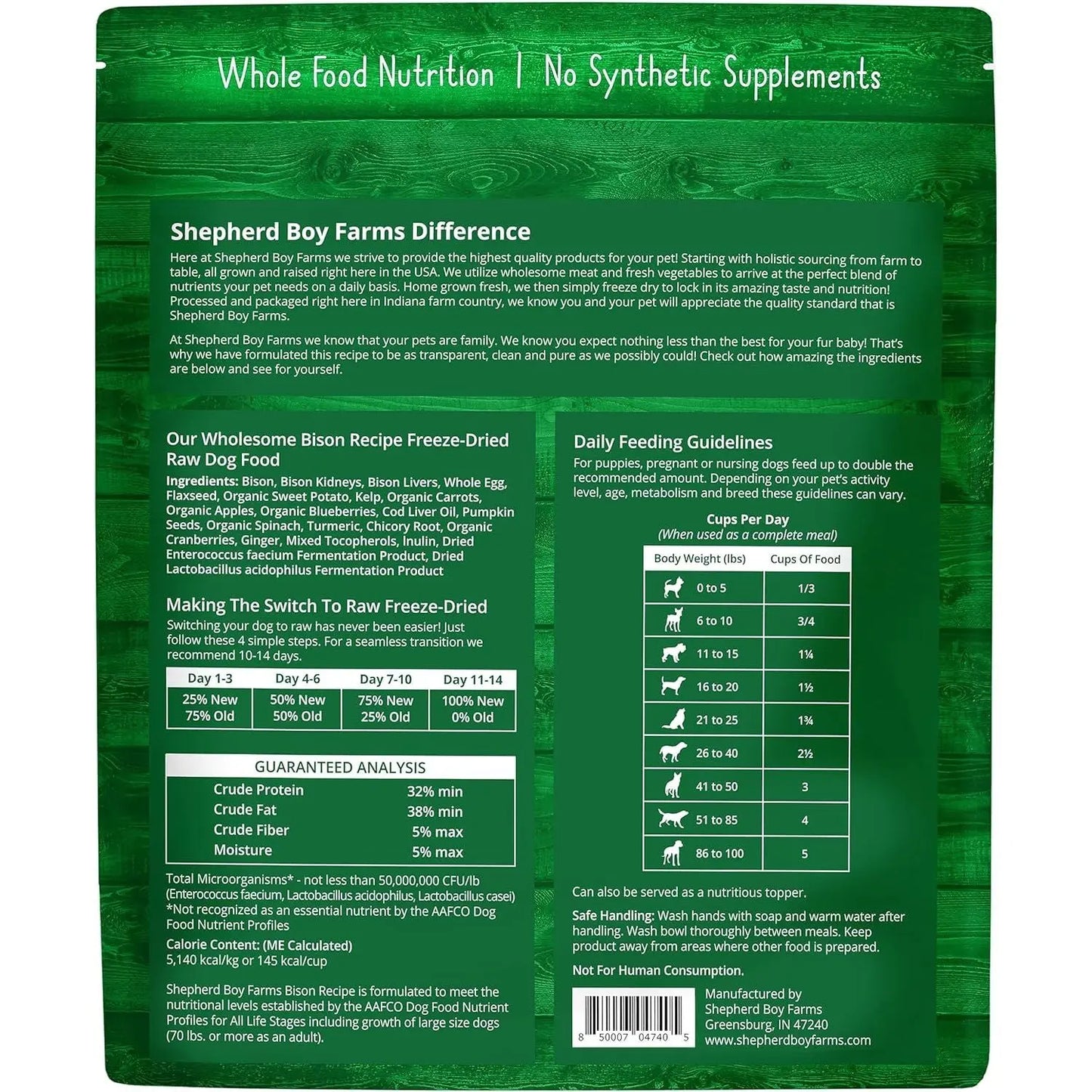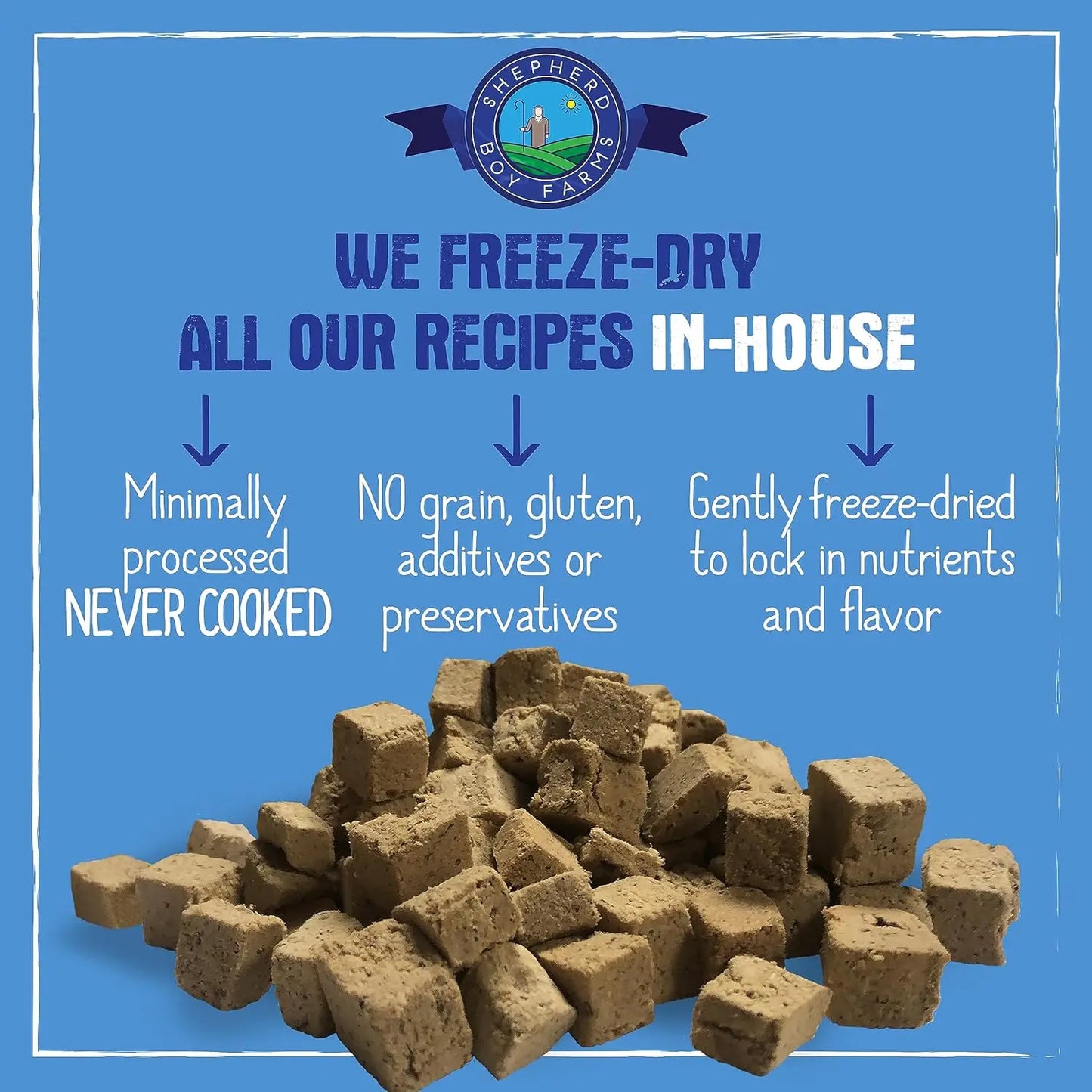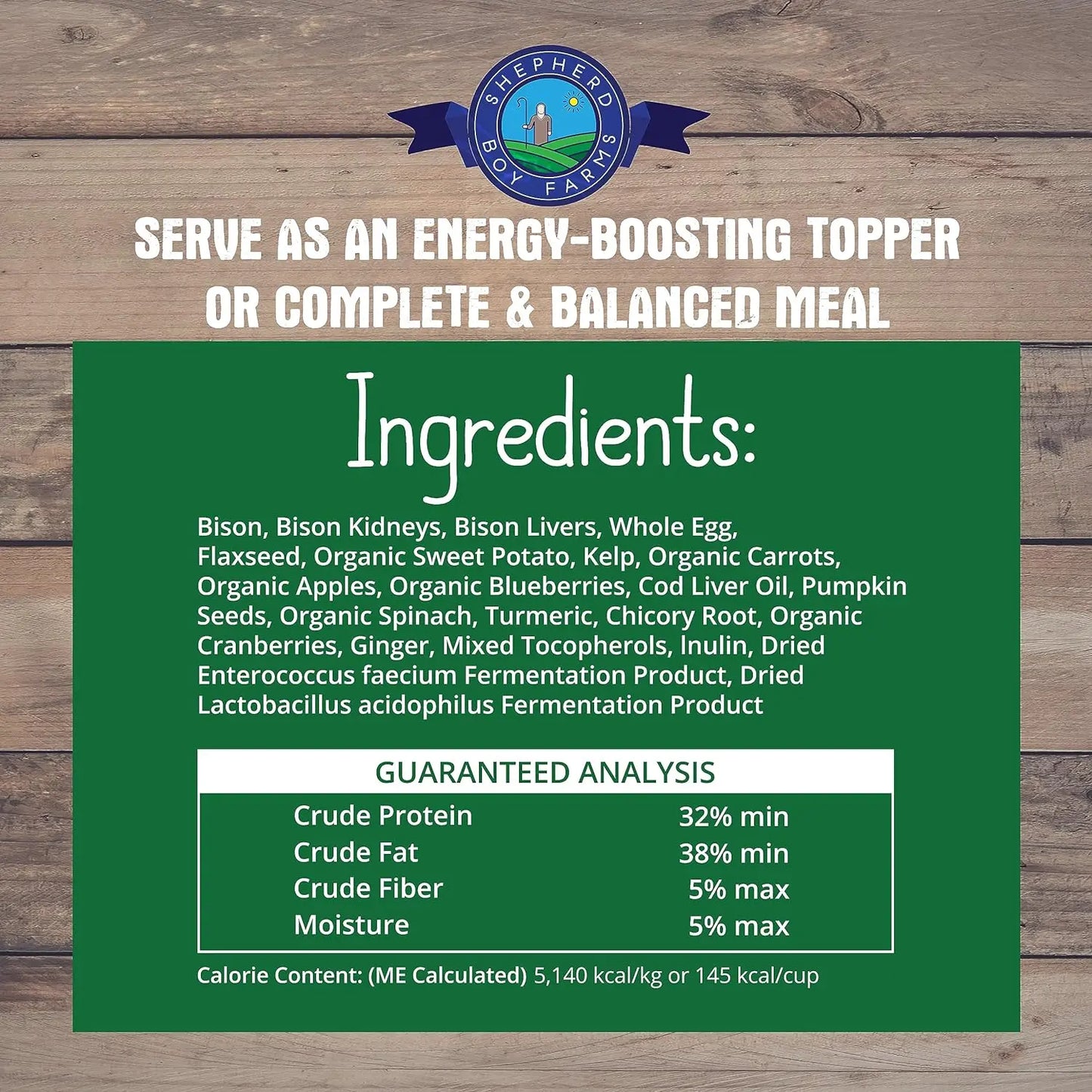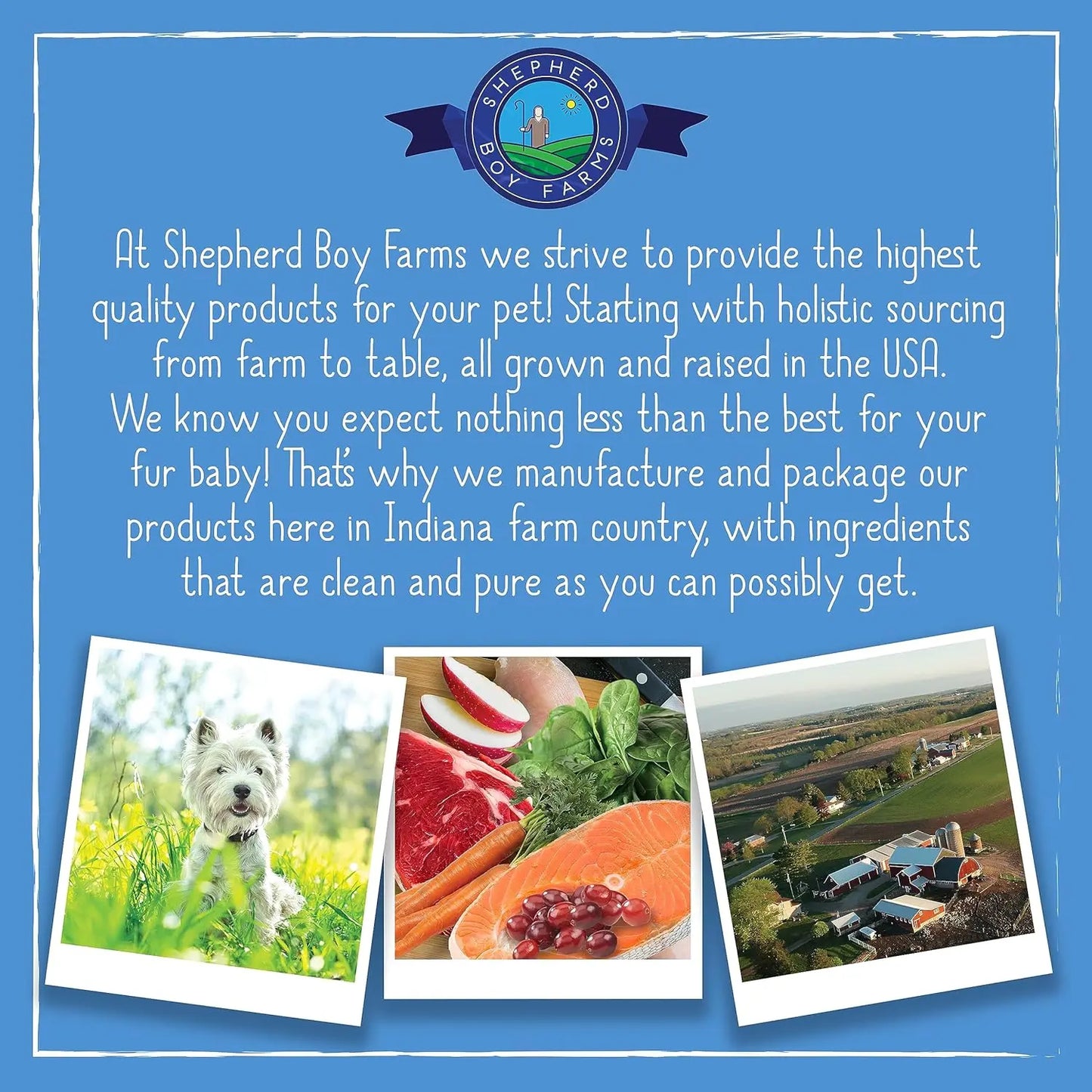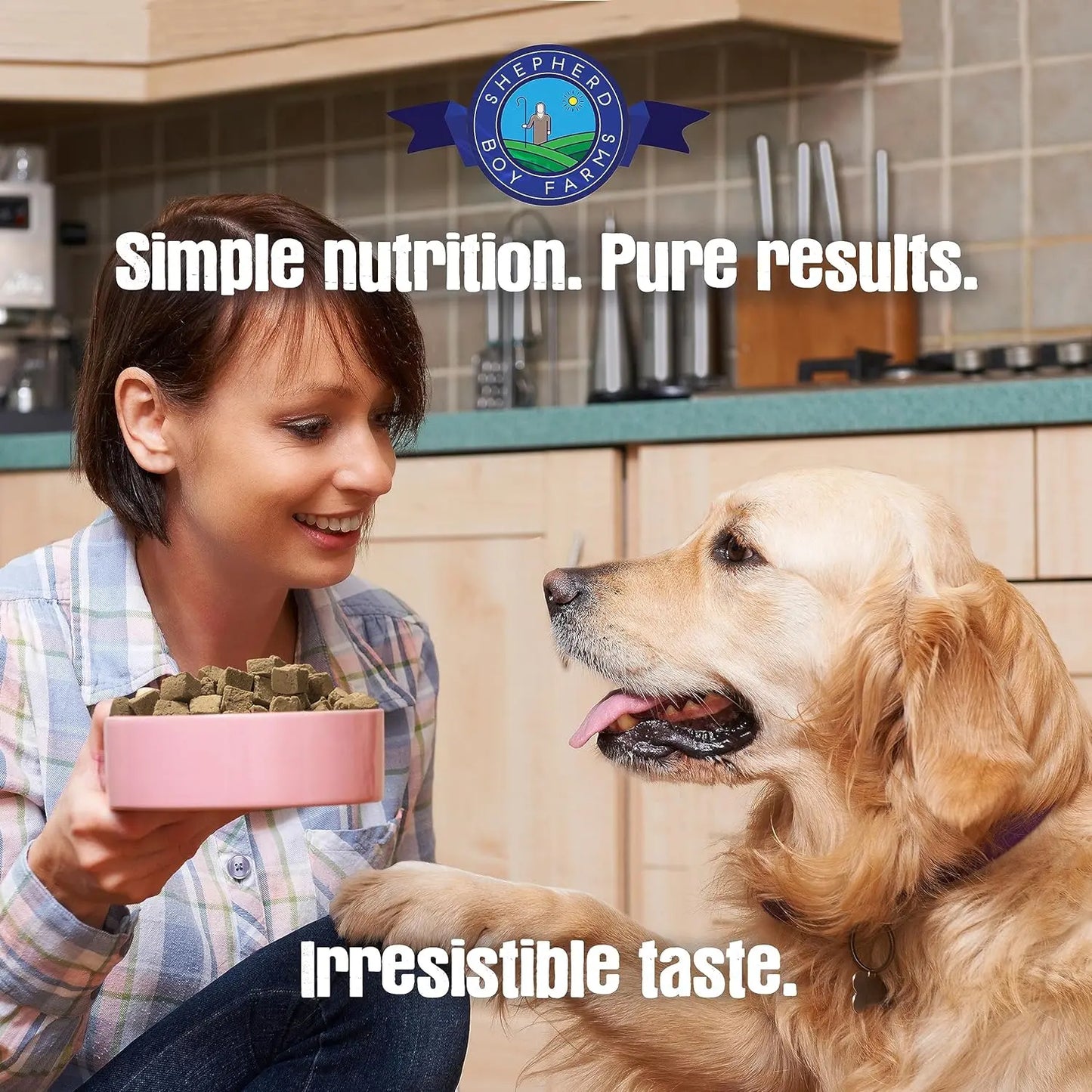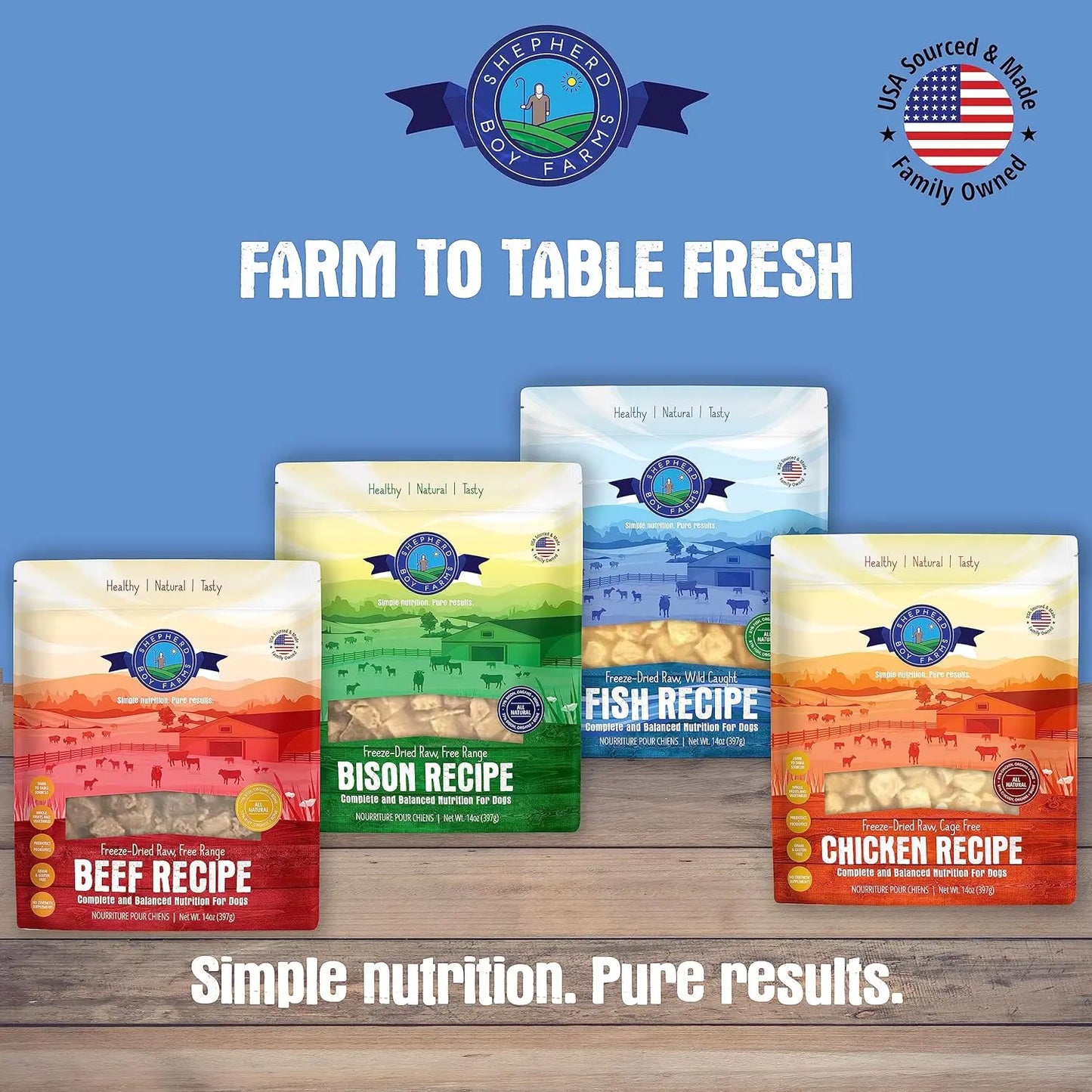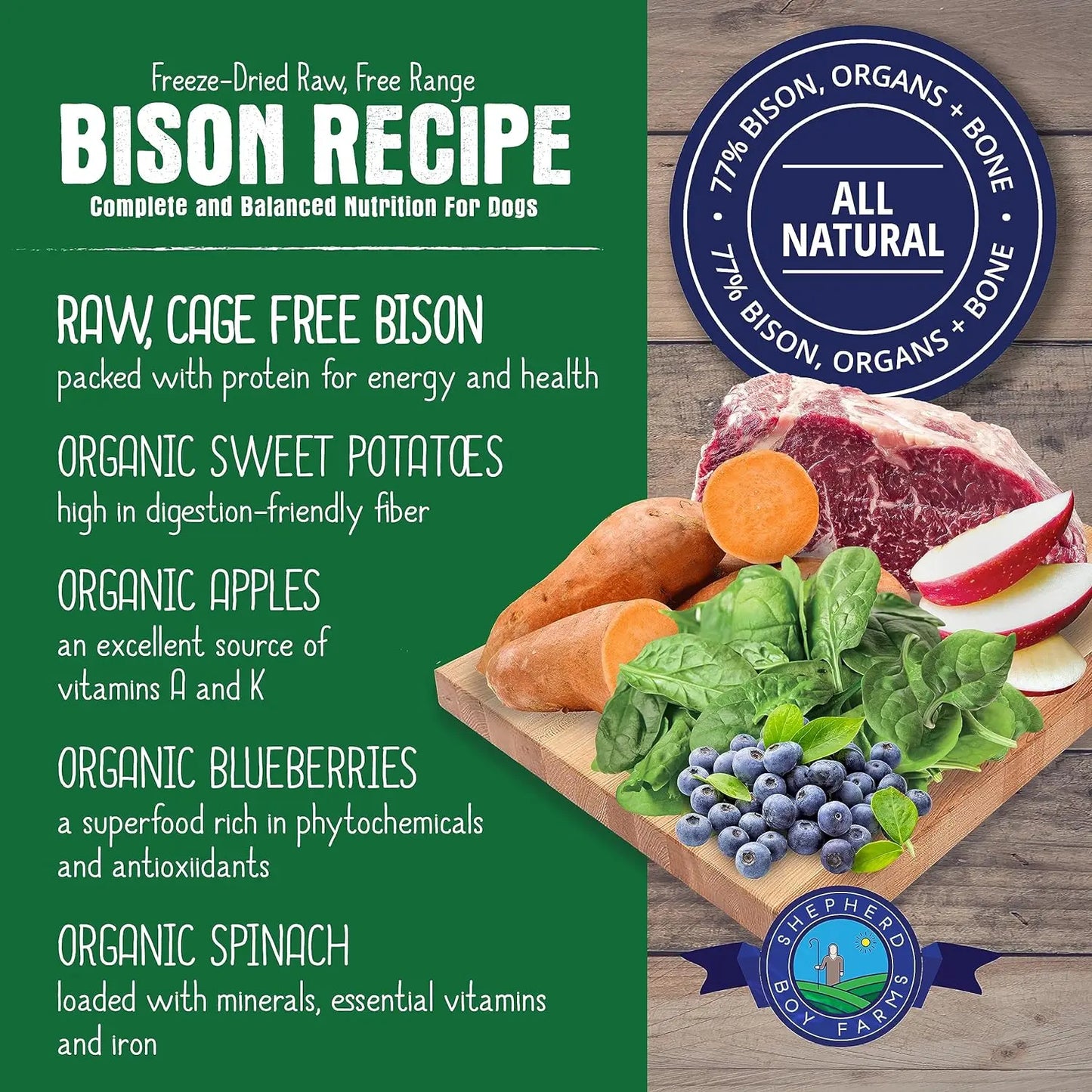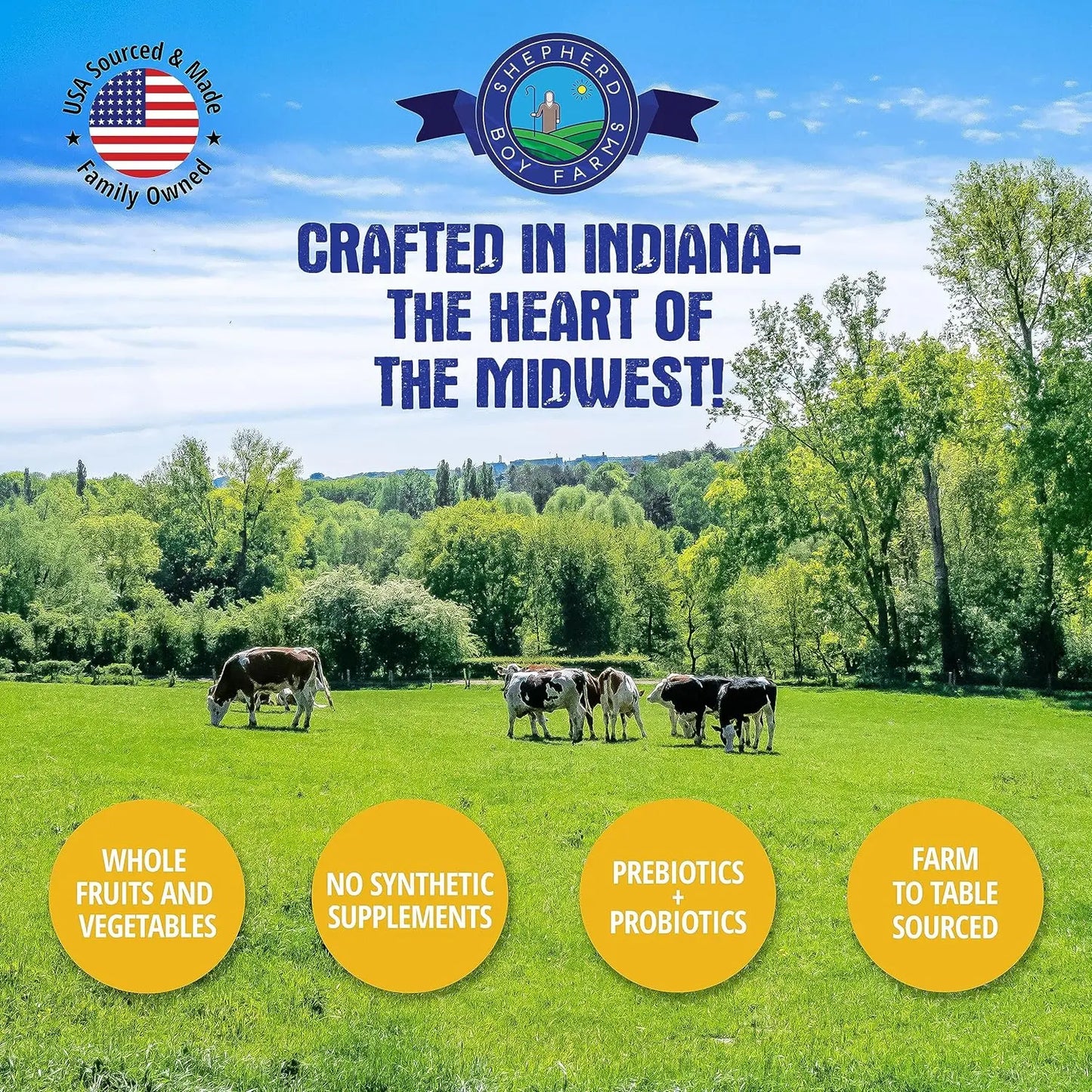 Shepherd Boy Farms Freeze Dried Bison Recipe Dog Food 14 oz