The Real Meat Company Air-Dried Blue Mussels Crunchy Dog Treats 5oz
Sku:

TREA10731S

Vendor: Real Meat®
Introducing The Real Meat Company's new Air-Dried Blue Mussels Crunchy Dog Treats! Whether you have a pup with a weak jaw or a big strong hitter, these crunchy treats are the perfect snacks your canine companion will love.

At The Real Meat Company, we take quality and nutrition seriously. We sources our Chilean Blue Shell Mussels from the pristine waters of the Patagonia. With air-drying and Slow Roast™ technology, we can guarantee that your pup gets the same mouth-watering flavor and smooth texture we use in all our products. Plus, you can be sure your pup is enjoying the high-protein, nutrient-dense snack!

So why should you choose The Real Meat Company? Our treats are made with the highest standards and backed by years of experience to ensure a delicious chew every time. We understand that a happy pup is a healthy pup. That's why the Real Meat Company's Air-Dried Blue Mussels Crunchy Dog Treats are the perfect addition for any furry best friend's menu.
View full details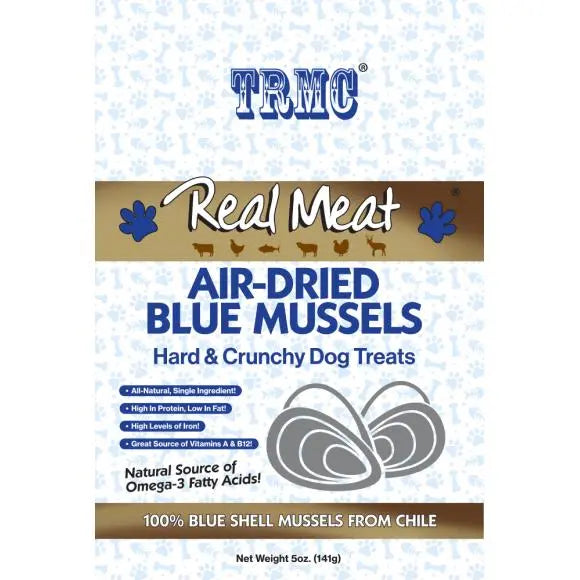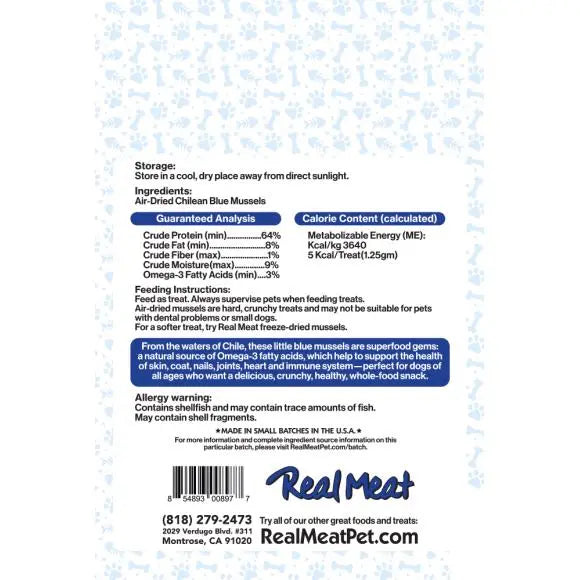 The Real Meat Company Air-Dried Blue Mussels Crunchy Dog Treats 5oz